23/03/2020
Seven a.m., the usual morning lineup
Start on the chores and sweep 'till the floor's all clean
Polish and wax, do laundry, and mop and shine up
Sweep again, and by then it's like 7:15And so I'll read a book
Or maybe two or three
I'll add a few new paintings to my gallery
I'll play guitar and knit
And cook and basically
Just wonder when will my life begin? Then after lunch it's puzzles and darts and baking
Paper mache, a bit of ballet and chess
Pottery and ventriloquy, candle making
Then I'll stretch, maybe sketch, take a climb
Sew a dress!And I'll reread the books
If I have time to spare
I'll paint the walls some more
I'm sure there's room somewhere
And then I'll brush and brush
And brush and brush my hair
Stuck in the same place I've always been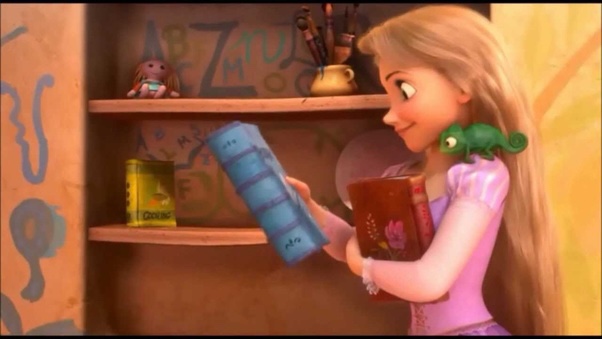 Okay just a bit of Disney's tangled fun there, but in all seriousness here I am on day 1 of social distancing! Luke has had to pop into work to sort out his laptop so hopefully eventually he can work from home and social distance too!
This morning started relatively normal to be honest, up at 6, made Luke's breakfast and lunch, sent him on his way, had my own breakfast (porridge of course) and watched an episode of Ibiza weekender (don't judge me!)
It's just myself and Hunter the sleepy Hungarian Vizsla puppy at home today, and seeing as he's not being very active I need to motivate myself, or else before lunchtime I will have devoured the chocolate calling my name in the fridge, and probably eaten lunch too. And that's all before midday!!
The sun is actually shining here in Essex, and I keep forgetting that we are actually supposed to be distancing ourselves from others, because it's so gorgeous outside I want to be around other people, but rules are rules and I will definitely be following them!
So basically social distancing has turned me into Nigella, and honestly there is literally no end to my baking talents (who knew right!) It started on Sunday when I baked a delicious (no really it was) banana bread AND it didn't stop there because I also baked cookies, and a granola bar, WHO AM I?! This morning I decided to bake some more 3 ingredient cookies (I'll insert the recipe at the end) and then I kind of winged it with my own granola bakes, finished off by one large S'mores- because in times like this S'MORES right?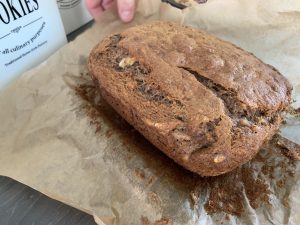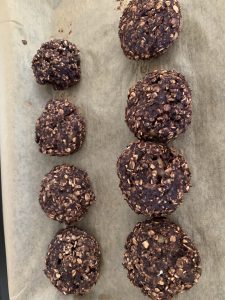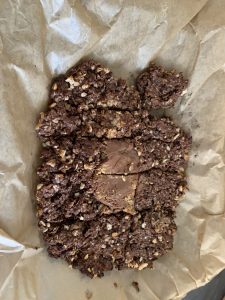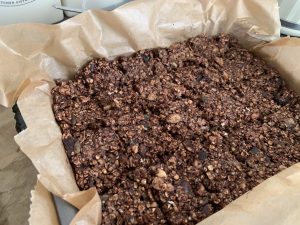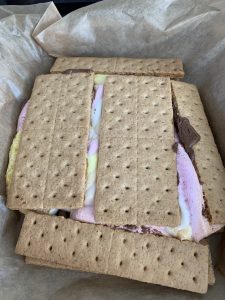 Hunter has been in an odd mood today, I mean yes, true he has slept most of the day but when he's awake he literally doing really fast "zoomies" around the house, or sitting on the windowsill staring at anyone walking by!! He also had a complete toddler meltdown when after 15 minutes in the garden I tried to bring him indoors!! He's a cutie alright!!?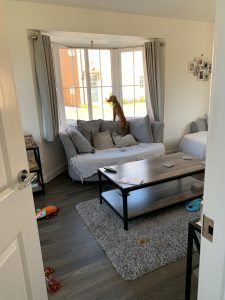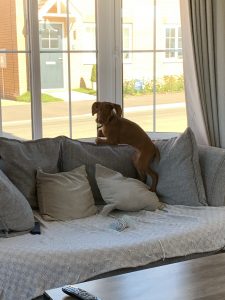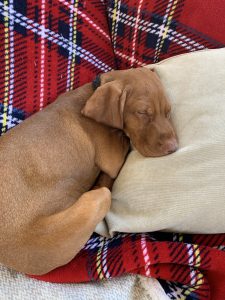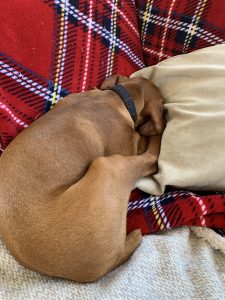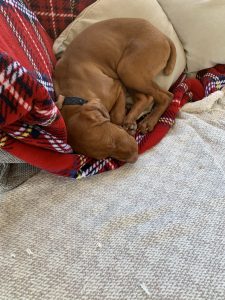 I did some cleaning today, I usually do it on a Friday night, but what the hell -REBEL!! It was only a basic clean, dust and clean the surfaces and toilets – because that's how I role! After that exhausting hour, I kind of spent the rest of my afternoon adding things to my Netflix watch list!
Oh and I've eaten – quite a lot actually, which means by the end of this I may just need a new wardrobe! I seem to eat when I'm bored, and today was pretty boring!
I mean it is only day 1, so day 2 I am definitely going to try and be more proactive AND productive – honest!!……….
My evening pretty much consisted of watching THREE episodes of Tiger King on Netflix which is currently my new binge worthy series…. Um I mean what the hell is that about! It's completely messed up, BUT you have to watch it, it's kind of a must!! Can't wait to watch another few episodes tomorrow!!
After being, by my own admission – lazy and somewhat slobbish today, I naturally fell asleep on the sofa with hunter whilst Luke watched the film 5th element. Seriously must get a grip on life tomorrow!!
Whilst I am very much going to be doing a light hearted blog update of my time social distancing, it is SO important to remember that no matter how boring it gets and no matter how much you want to socialise with others, PLEASE DON'T! I'm staying at home not even so much for me, but for both of my Nan's, my 91 year old neighbour and his wife, EVEN my parents and Luke's to a certain extent, and most definitely for anyone out there who wouldn't stand a chance of fighting off this virus if they contracted it. Play by the rules guys stay home, stay safe, save lives!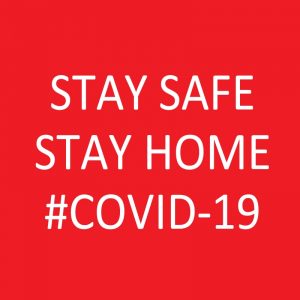 Just before I end the post here's the recipe for the easiest cookies I have EVER made, actually the only cookies I have EVER made, but what ever!!
3 ingredient healthy cookies – You will need 3 bananas, 150g porridge oats and 28g unsweetened cocoa powder. Preheat over to 150 degrees, and line your baking tray with baking paper. Mash your banana's in a bowl, then add the cocoa and finally the oats, mix until everything sticks together, add more oats if needed. You can also add chocolate chips, or nuts, or anything else you fancy. I then rolled mine into small bites and placed them on the tray and into the oven for 10-15 minutes!! These are DELICIOUS when hot but equally as good for a healthy snack at anytime of the day!
Try it out and let me know what you think!!