Thinking about Christmas would always feel me with so much joy and excitement. Present buying, watching Christmas movies and wrapping an endless amount of presents ready to place under the tree. This year however I have struggled to get there, and thinking about Christmas made me feel sad, sad for the Christmas's I had known and loved every year before this one.
Last year was possibly the most perfect Christmas and I savored every last bit of it from the start of December to the end of December and that's because somehow I just knew everything was going to change.
And it has to a certain extent, being in my new house for the festive season kind of makes me makes me miss all those past Christmas's at home surrounded by familiar things and rooms that look festive, warm and inviting.
Yes, it's a very dramatic way to feel, but if you follow me and have read previous posts you will know that I am a home girl, I always have been and always will be. My parents house is always so beautiful and festive, where as the home I share with Luke just has a Christmas tree in the bay window of our lounge, albeit a very beautiful and tastefully decorated Christmas tree, but it has just felt different.
This is possibly a good time to point out that I do have quite possibly one of the most kindest and caring boyfriends on the planet, who would get a nativity scene and Santa's grotto in our front garden if it would make me happy, and put me in that festive mood. He is forever asking me what we can to make it look more Christmassy and festive, there really just isn't anything he wouldn't do to make me happy.
Completely fed up with feeling like Miss Grinch I started thinking "why" am I not feeling holly jolly this year? I LOVE Christmas, I love everything about it, buying presents, giving presents, of course receiving presents, eating food, being with family, and playing silly games, not forgetting attending church on Christmas eve, and none of that has changed for this year!
So that meant I needed to STOP being Miss Grinch and FIND my Christmas spirit – it was in there somewhere!
Last Saturday was when it all started falling into place, Luke and I along with my sister went to see Nativity the Musical! In London. It would be Luke and mines 3rd time watching the show and my sisters second. HOW could you not start to feel festive after watching such a brilliant festive show? It's a show that makes me smile, laugh and even cry!
The festivities though didn't stop there, as when we arrived back home Luke had ordered the most gorgeous wreath for our front door, complete with berries. At £60 Luke thought it was a great investment – and it would have been too, if the whole thing hadn't turned out to be real and definitely non reusable! Still it looks beautiful and I do LOVE it!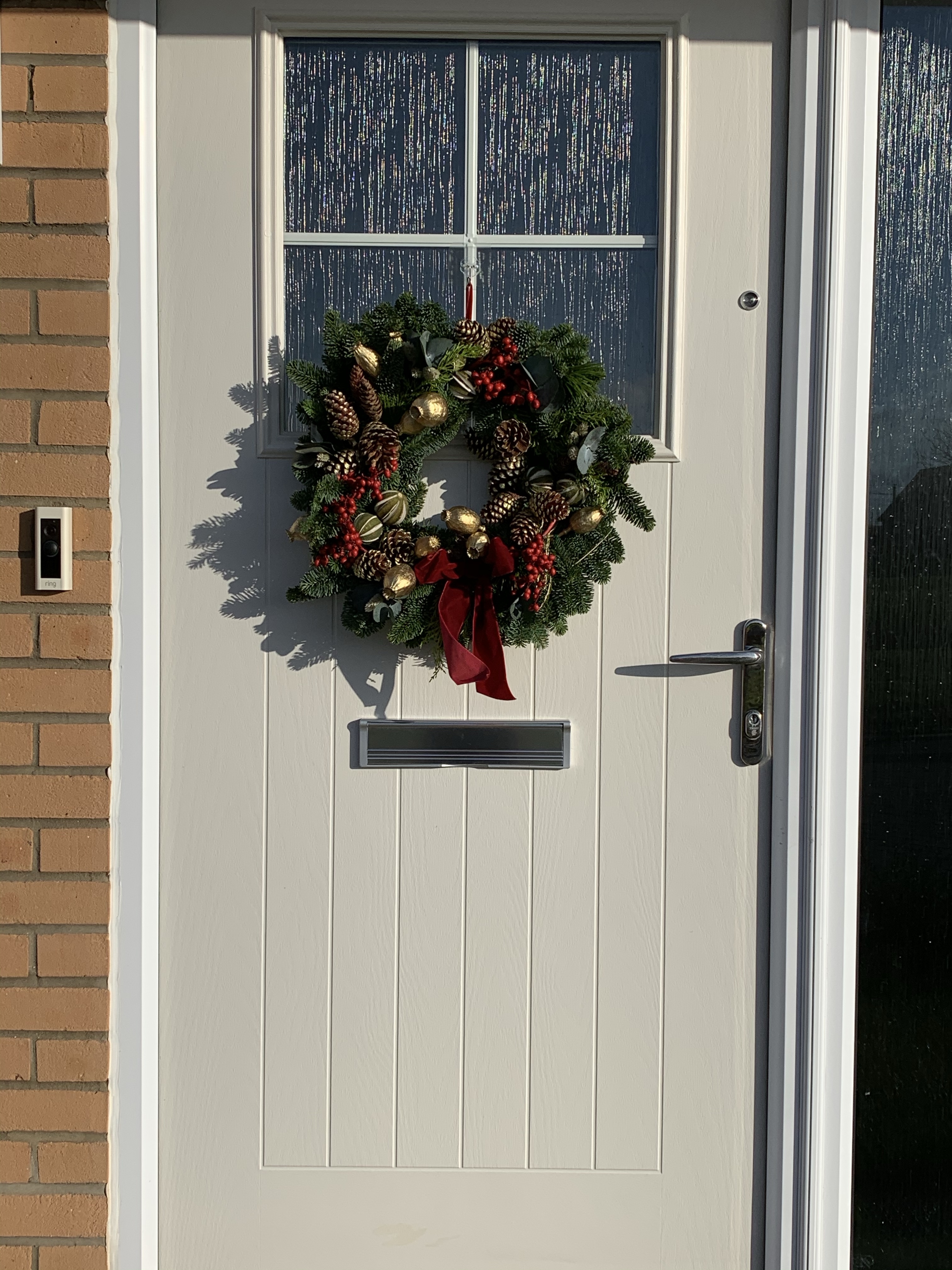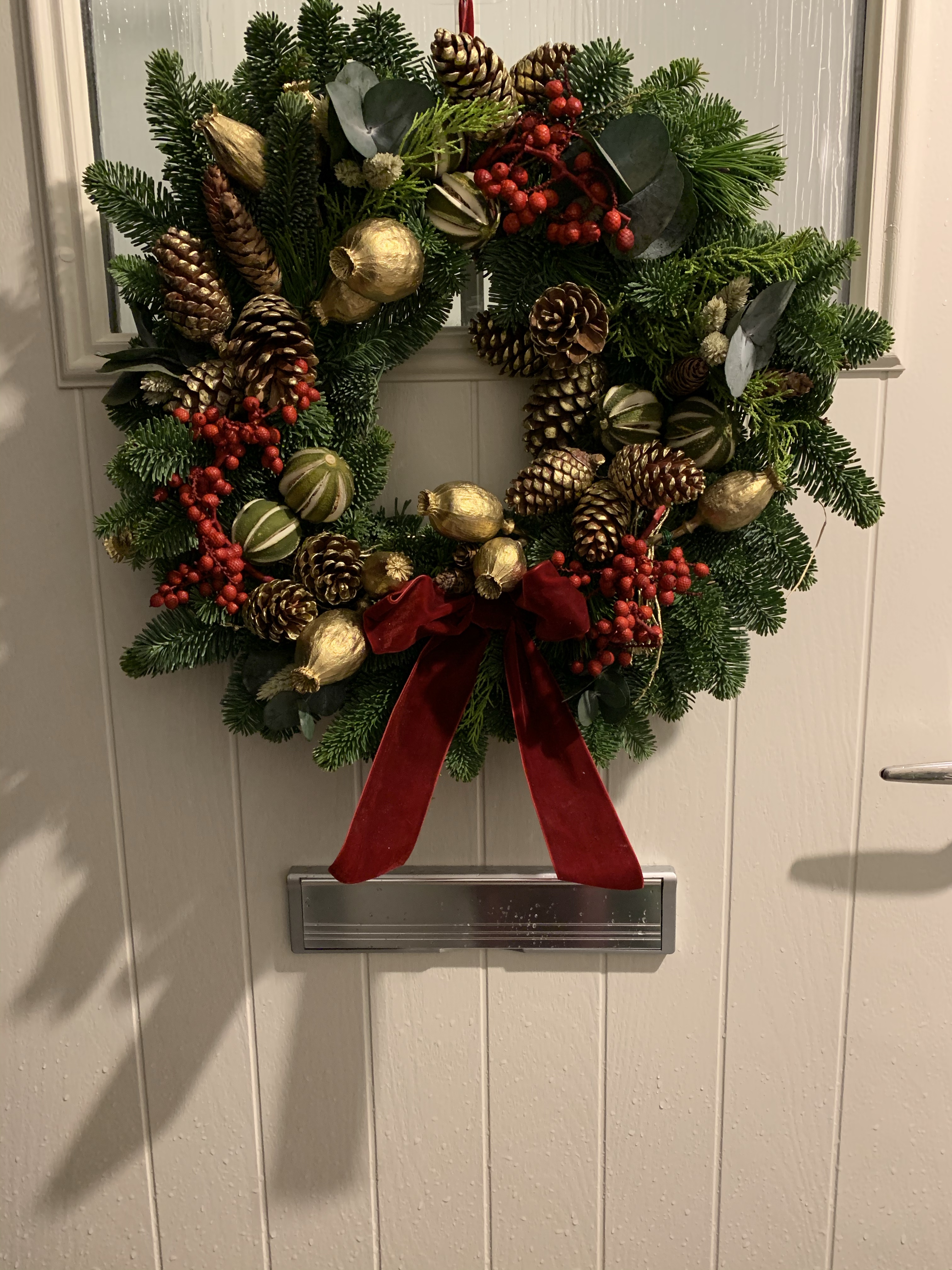 With everything starting to come together there was just one thing left to do, my elf on the shelf. Silly as it is, my mum and I along with Luke had such a laugh doing the adult version the child's game last year, and I was so sad that we couldn't do it this year. But I had ONE final elf of the shelf that I wanted to do.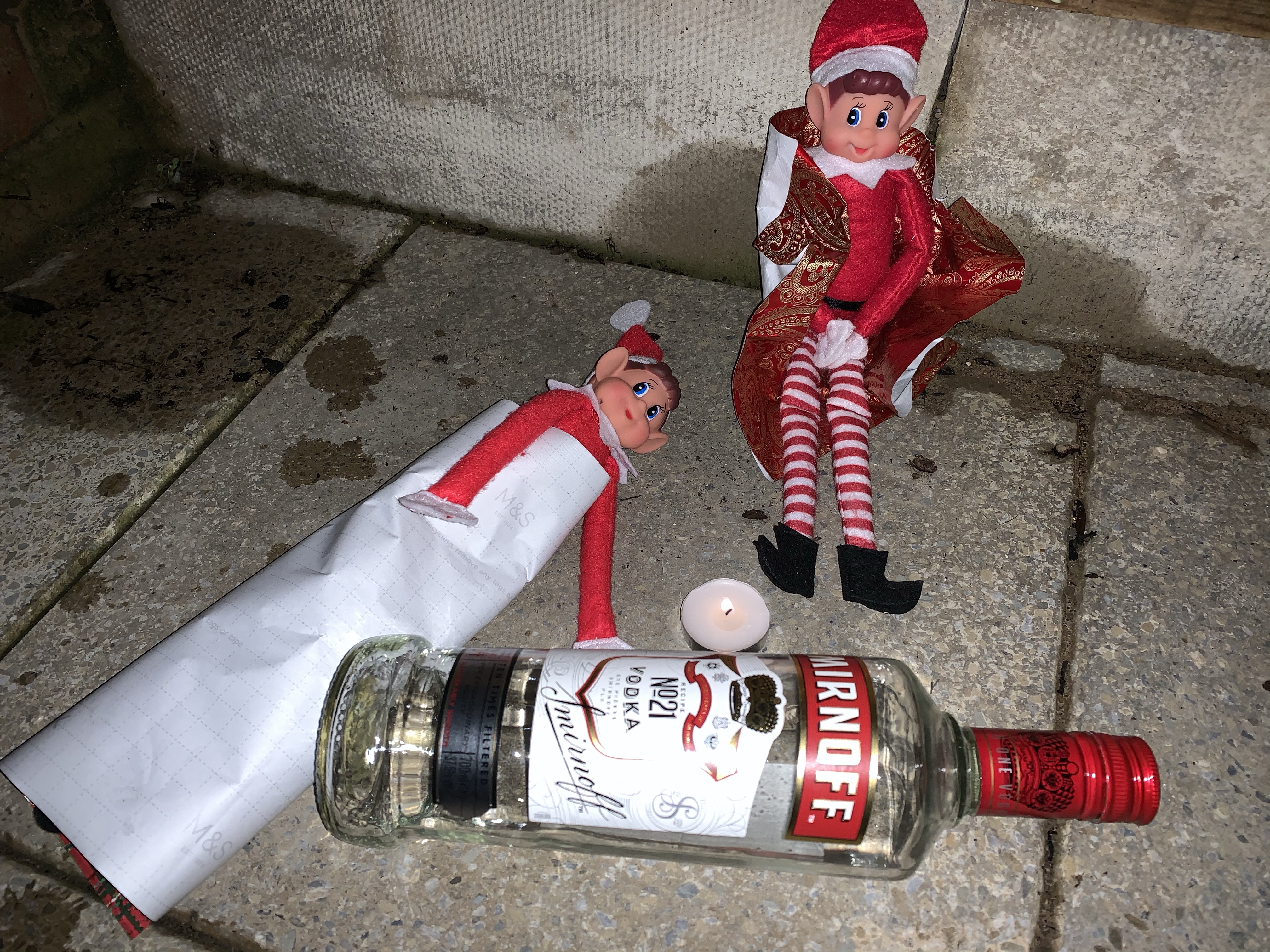 Yes December did in places fall unfortunately flat for me this year for one reason or another, but then I am fortunate enough to work with my sister who is a sparkly ray of sunshine and brightens up my day with Christmas earrings and excitement for Christmas.
NOW I'm ready, I ready to let Christmas begin, it's one of my favourite times of the year after all, so really NO MOOD HOOVERS ALLOWED.
Have a great Monday everyone