17/07/2013!!
Morning!
Today i thought I'd through in a post about my boyfriend Luke …. ahhhhh. It may be slightly mushy in places so I apologise in advance.
Seeing as my boyfriend has left me (for 2 days, whilst he's on a training course) I thought it was time to share a little post about how we met!
It's probably one of my most favourite stories and one that I am only too happy to share, and have done countless times.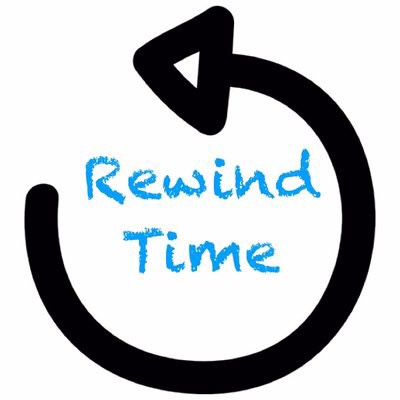 Firstly we need to rewind back to 2013, a time when mine and Luke's Facebook profile pictures looked like this ??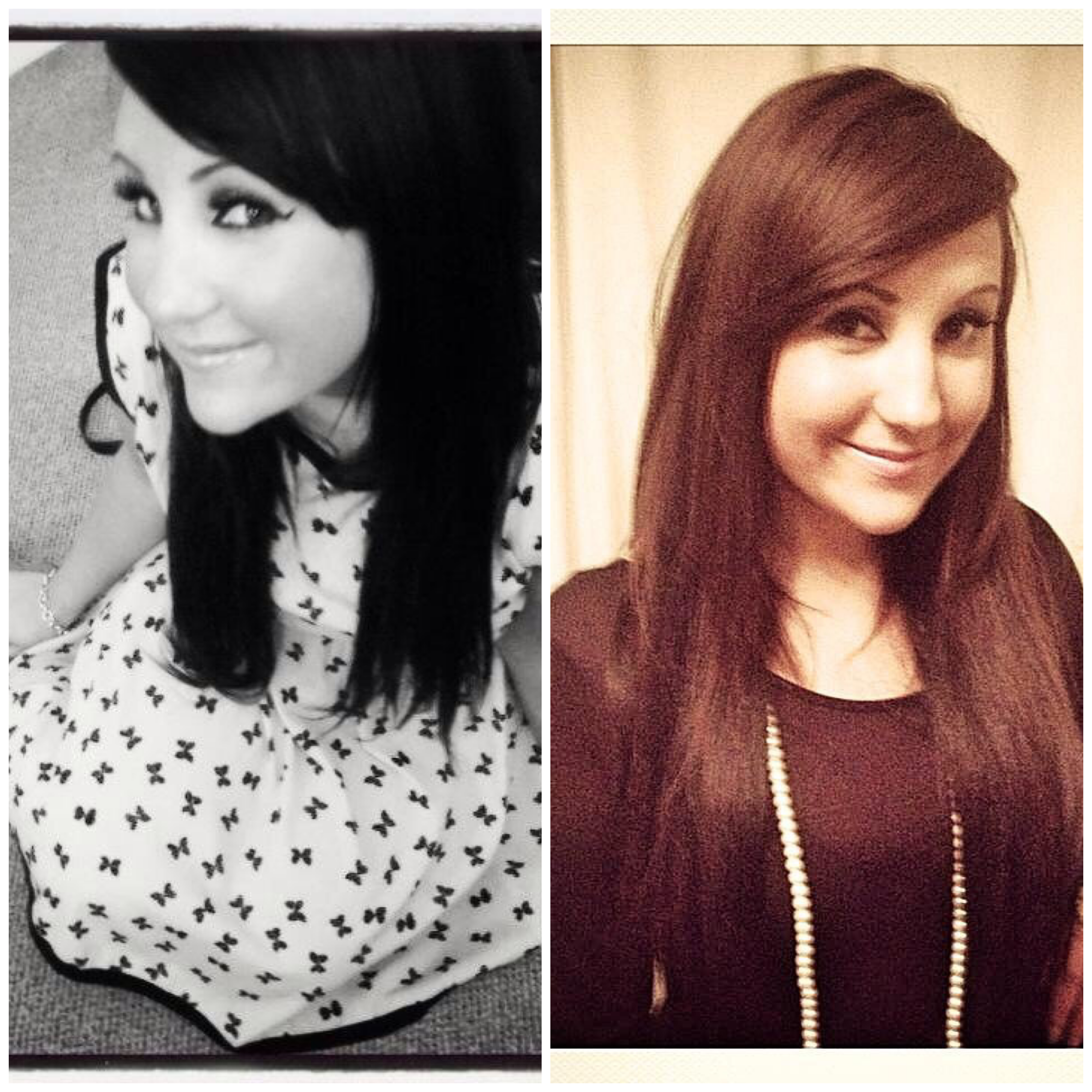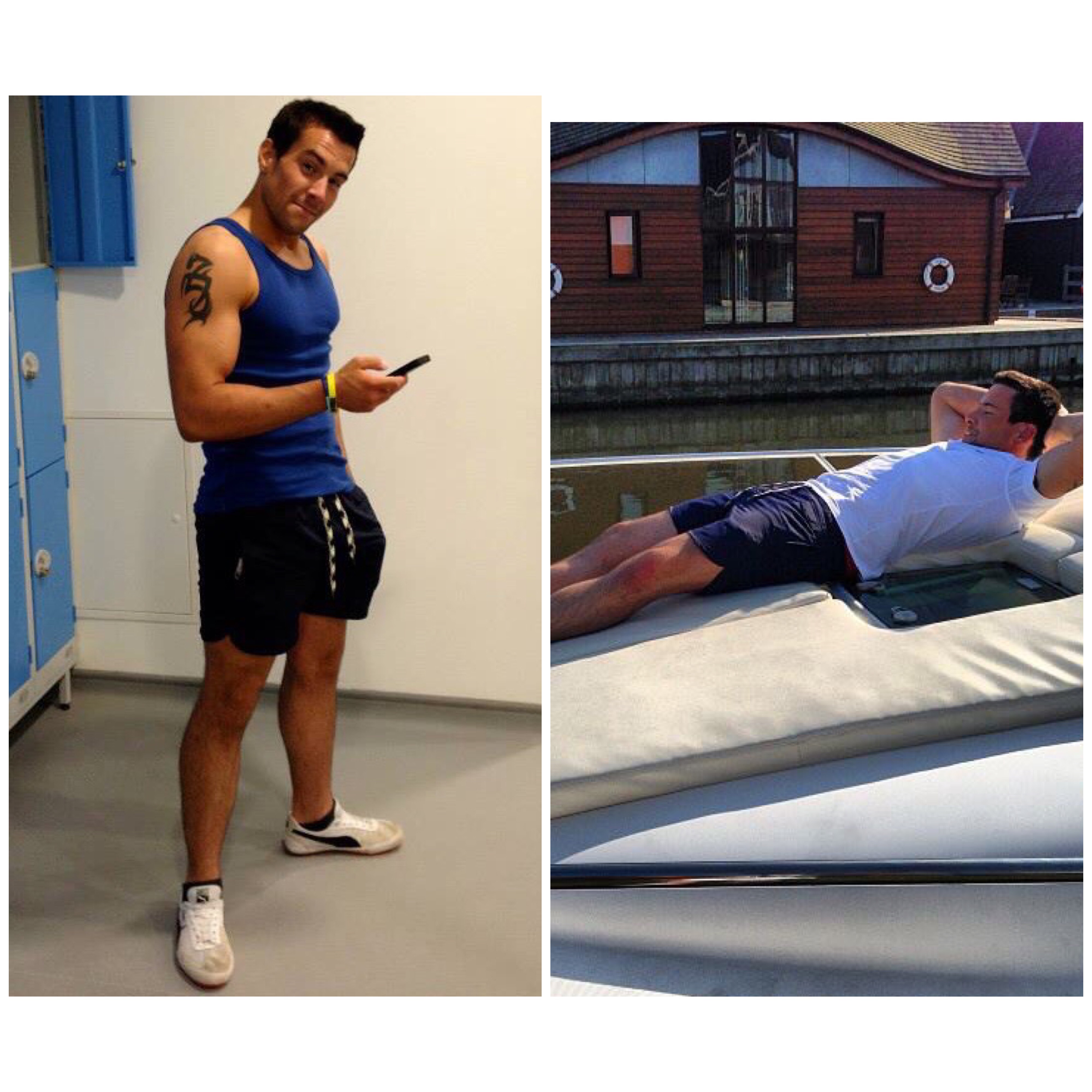 They now look like this ??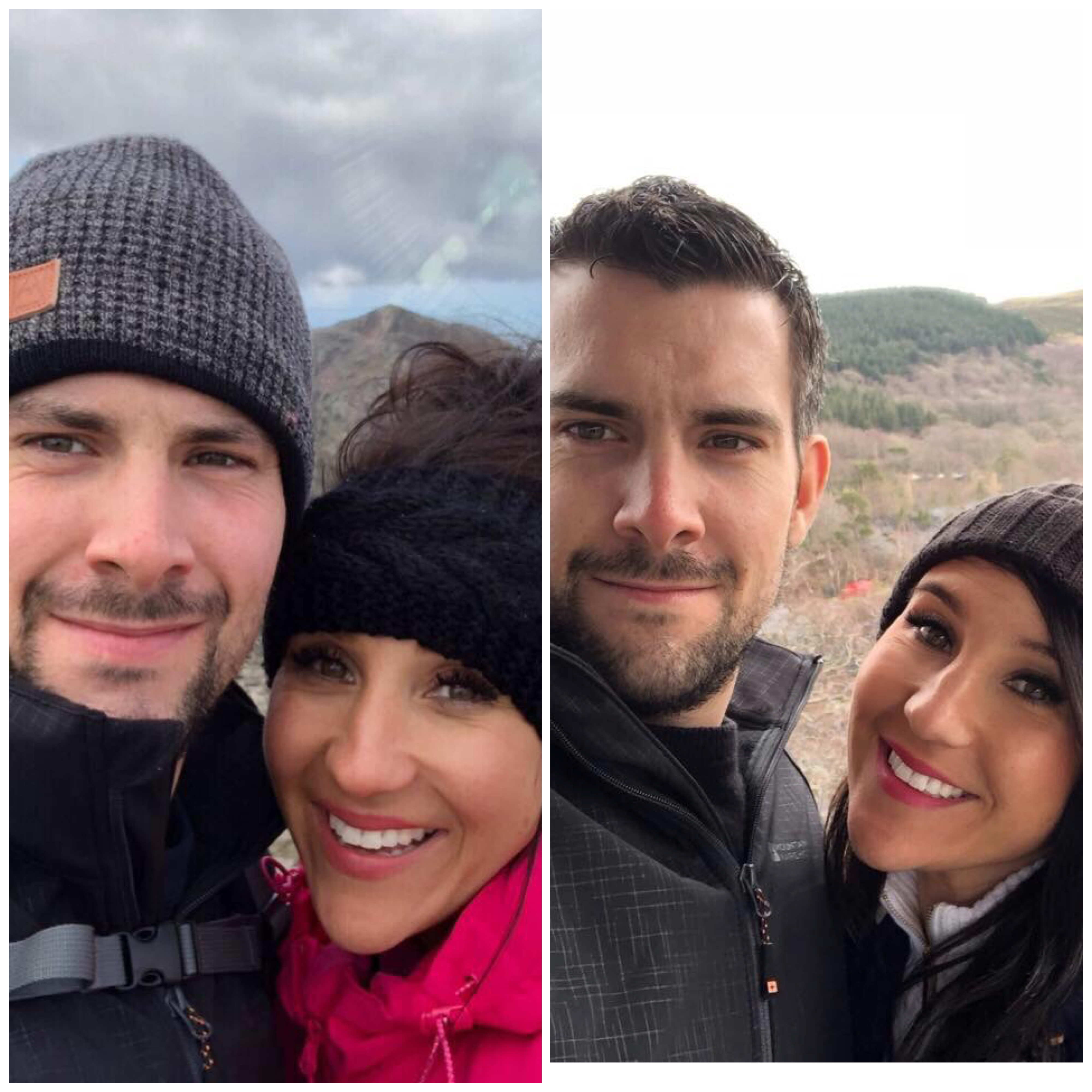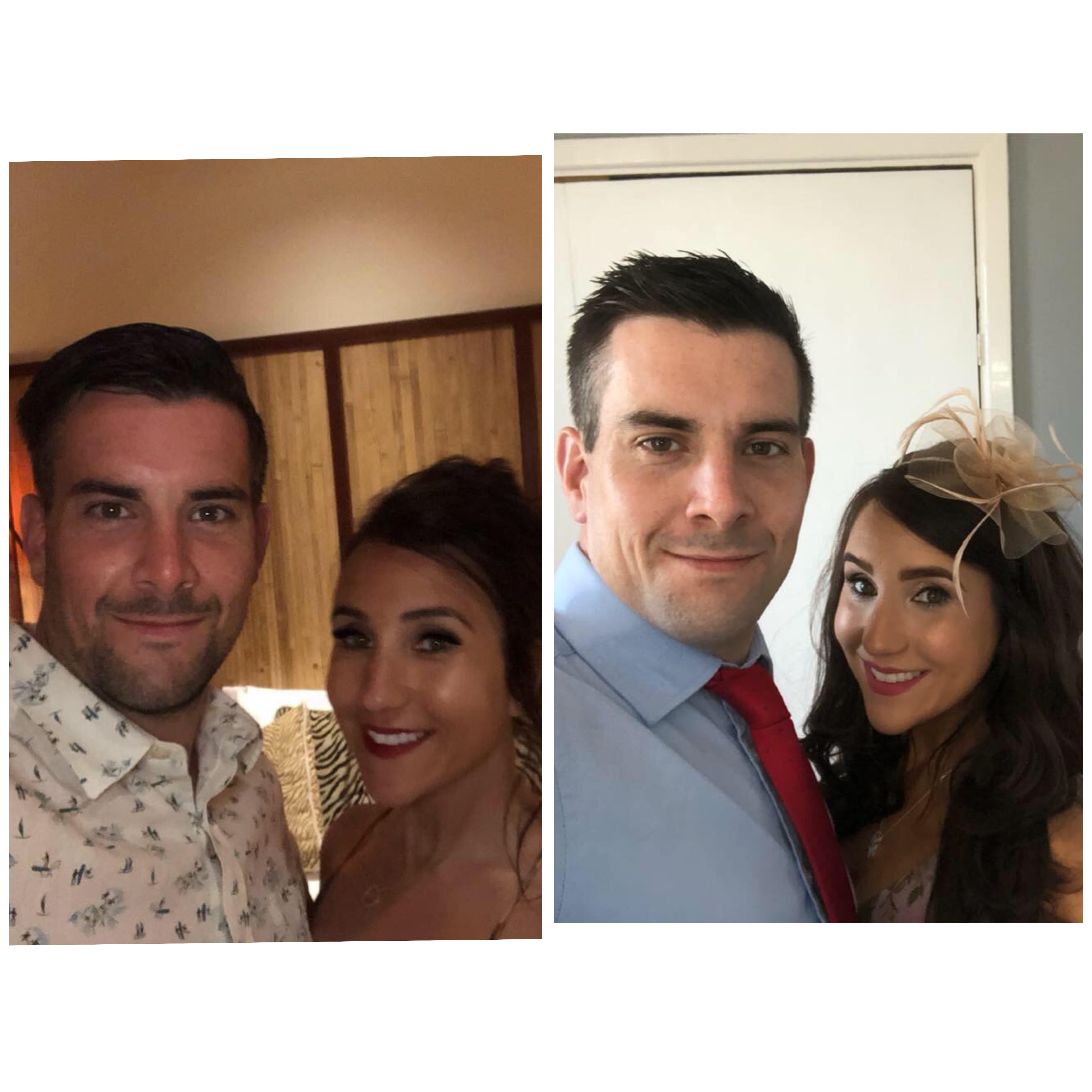 So we've matured a little, and I now have a good set of full eyebrows! but they are minor details right?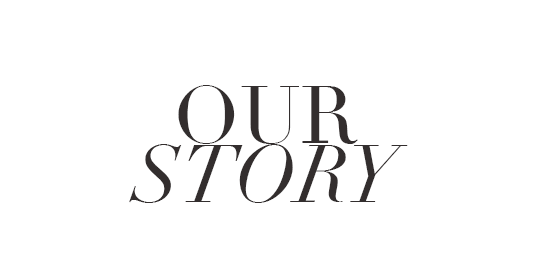 Our story starts at the end of August 2013, that's when I met Luke on a standard night out in my local town.
I had (at the time) a great group of girlfriends (I have parted ways with some over the years but remained close with others and have met new girlfriends along the way) Every Saturday night without fail you would find us "out out" coming from a small town it was great going out as everyone knew everyone, literally!!
I had been single for a solid 5 years, and wasn't really bothered by that. Okay yes at times I thought how nice it might be to have someone to go on fun dates and trips with, but for the most part I was really happy living for my weekends and friends.
My mum always asked (as mums do) if there was anyone special in my life, or if I had met anyone, but the response was always the same, it was a no. I always told her that when I met someone they would be special and I would know when I'd met "the one"
I guess I did have a preconceived idea of what "the one" should be like. I knew what I did want and certainly what I did not want which would be someone like my ex partner who I will not speak about, because quite rightly as the quote goes "If you have nothing nice to say, say nothing at all" and I honestly do not have ONE nice thing to say, so it's best we leave it there.
My idea of the "the one" was somebody who was just normal! Had a good outlook on life, worked hard, had good morals and come with a lovely family – not too much to ask really!
Meeting Luke that night was a stroke of good luck, I think it came down to being in the right place at the right time.
Mine and Luke's paths had never crossed before that night, and when we checked on social media (Facebook) we also had no mutual friends at all!! WHO WAS THIS GUY!!
Ironically when our eyes first met – okay they didn't meet really, I actually spotted him but he was oblivious to me! We were both outside in the smoking area of the local pub…. and neither of us smoke!! We were just with people who did, coincide or what!
I saw Luke standing there texting on his phone (and hoped he was messaging a long term girlfriend or worse, and fiancé or a wife) I took one look and him and thought "HOT" (my over used word at the time) Wanting him to notice me I decided to do what any self respecting girl who had drank a few Gin and slim line tonics would do…. I removed my straw from my glass (before you ask……. it was a plastic one, but this was long before using plastic straws was pretty much a criminal offence, and no I'm not knocking it, I'm all for helping the planet where I can) Anyways self respecting girl (me) a few too many Gins (me) and the straw in my Gin glass that I proceeded to take out and launch in Luke's direction! Both CRINGY!! And HILARIOUS!!
Looking in Lukes direction to see his reaction and hopefully start a potential conversation, I was actually greeted by what I call "the look of death" from Luke, he looked disgusted with me, clearly unimpressed by my flirting technique (attempted flirting technique) I aborted the mission and went off in search of a new straw for my drink!
The story could have very easily ended right there, but by pure chance, a short while later (back in the smoking garden) My "friend" who I was out with that night made a beeline for Luke's friend and just started chatting to him, which left Luke and I to start our own awkward conversation. And it was awkward to begin with, but got less awkward as the night went on. Oh and in case you were all wondering there was no girlfriend, or fiancé or wife in the picture…. thank god!!
We all chatted for a couple of hours, and when it was time to leave no numbers were exchanged but of course the obligatory Facebook add was done, a kiss on the cheek and the night was over.
I must admit I was a little excited about the private message Luke was probably going to send me about how nice it was to meet me, and maybe we should go for a drink, so naturally you can kind of imagine my surprise as I checked my phone in the morning and saw………. NOTHING!! That's right no message, no "it was great to meet you" there was nothing there!!!!!
Remembering the year was 2013, I decided to grab the bull by the horns, so to speak and make the first bold move and message Luke first!!
Facebook message sent, I then went off to work (and kept checking my phone every 5 minutes) eventually he replied, and we chatted on and off for a few weeks before actually arranging our very first date in October 2013!! October 7th 2013 to be precise.
Luke and I have now been together 6 years in December, and they really have the best years ever! We became proud first time homeowners in January of this year.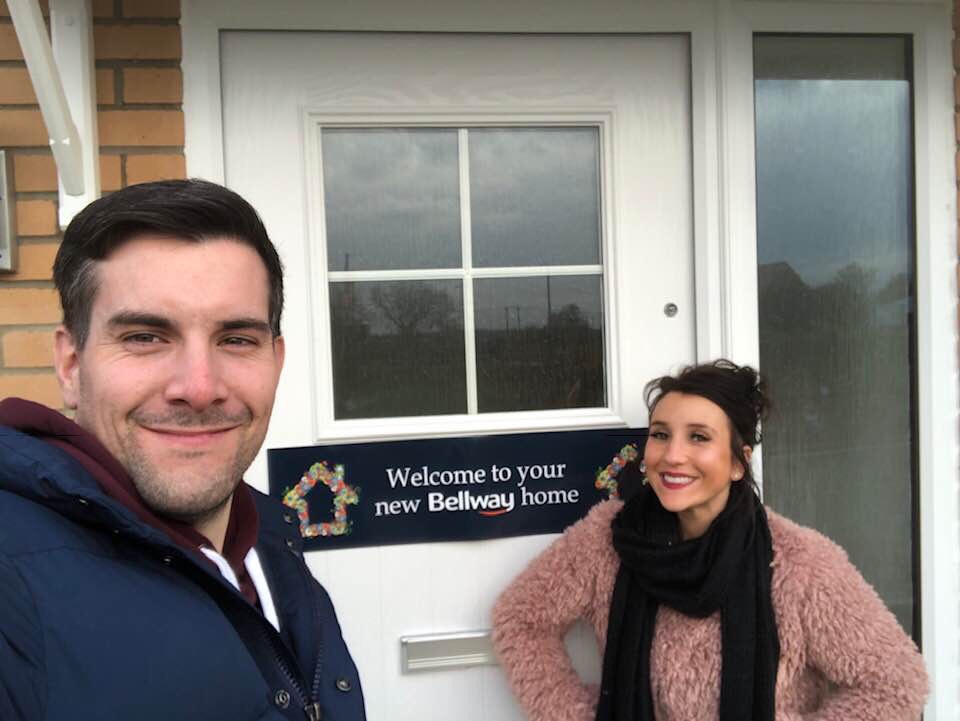 We have travelled together, we love exploring and finding new things to try together and sharing every new experience with each other. We also share our love of lobster rolls together!!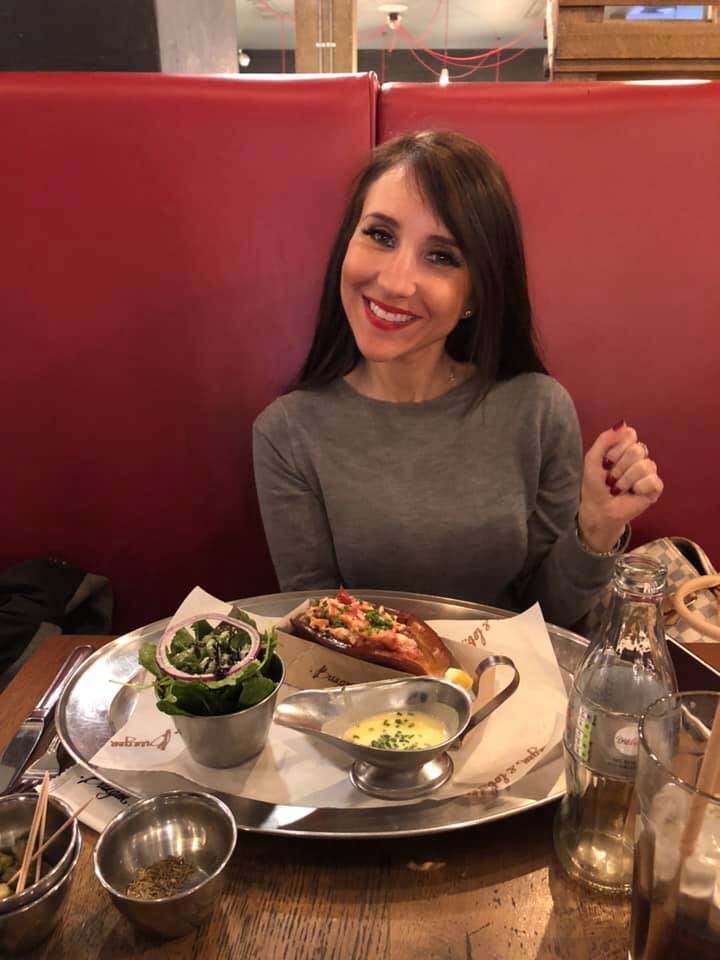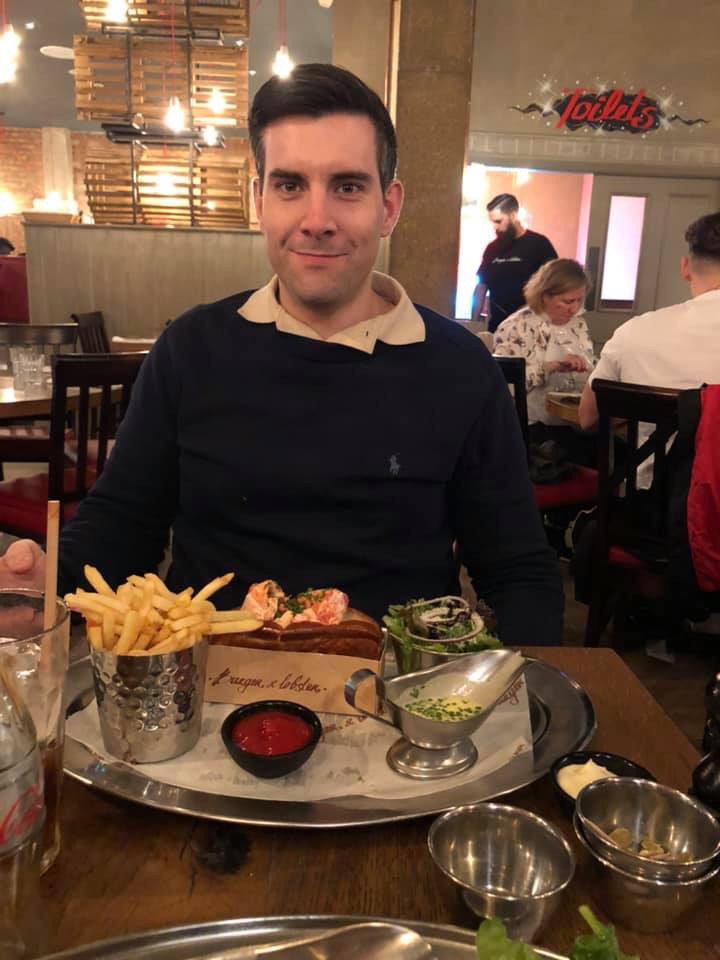 Busy at the moment making our house a home, I feel extremely lucky to simply have been in the right place at the right time. I met "the one" who ticked every one of the boxes, and we are building our lives day by day.
I was always very independent and never wanted a relationship like I had before so was very conscious and wary, but Luke actually taught me that not every guy in the world is "like that"
I've also lost friends and drifted from those I once felt so close too, over the years, but the real ones have remained and I am thankful for that.
I wouldn't change a single thing of my past, if it meant that mine and Luke's paths would never have crossed. He was completely worth everything and more.
.
.
.
.
So now you know me, I'm a nosy kind of girl, so I would love to hear your story's!! How did you and your boyfriend/girlfriend/husband/wife meet?
Drop me a comment below!!
Don't forget to check out all my other posts at lifestylelisa.com ?? https://lifestylelisa.com/
You can also follow me on Instagram @xlifestyle_lisa
And check out my Facebook page at https://www.facebook.com/lifestylelisa/