31/03/2019
Hi everyone, happy Sunday, and for any mums reading this (especially my mamma) Happy Mother's Day!!
Well we only have one more day of Match left, so it was time to do my Saturday in pictures – the March edition!!
Enjoy the read
08.11 am, and I am waking up on this beautiful Saturday to sunshine, and the sound of builders in the garden who are busy doing our patio. I am so hungry this morning, remembering that I actually didn't have any dinner Friday night! I can't wait for breakfast.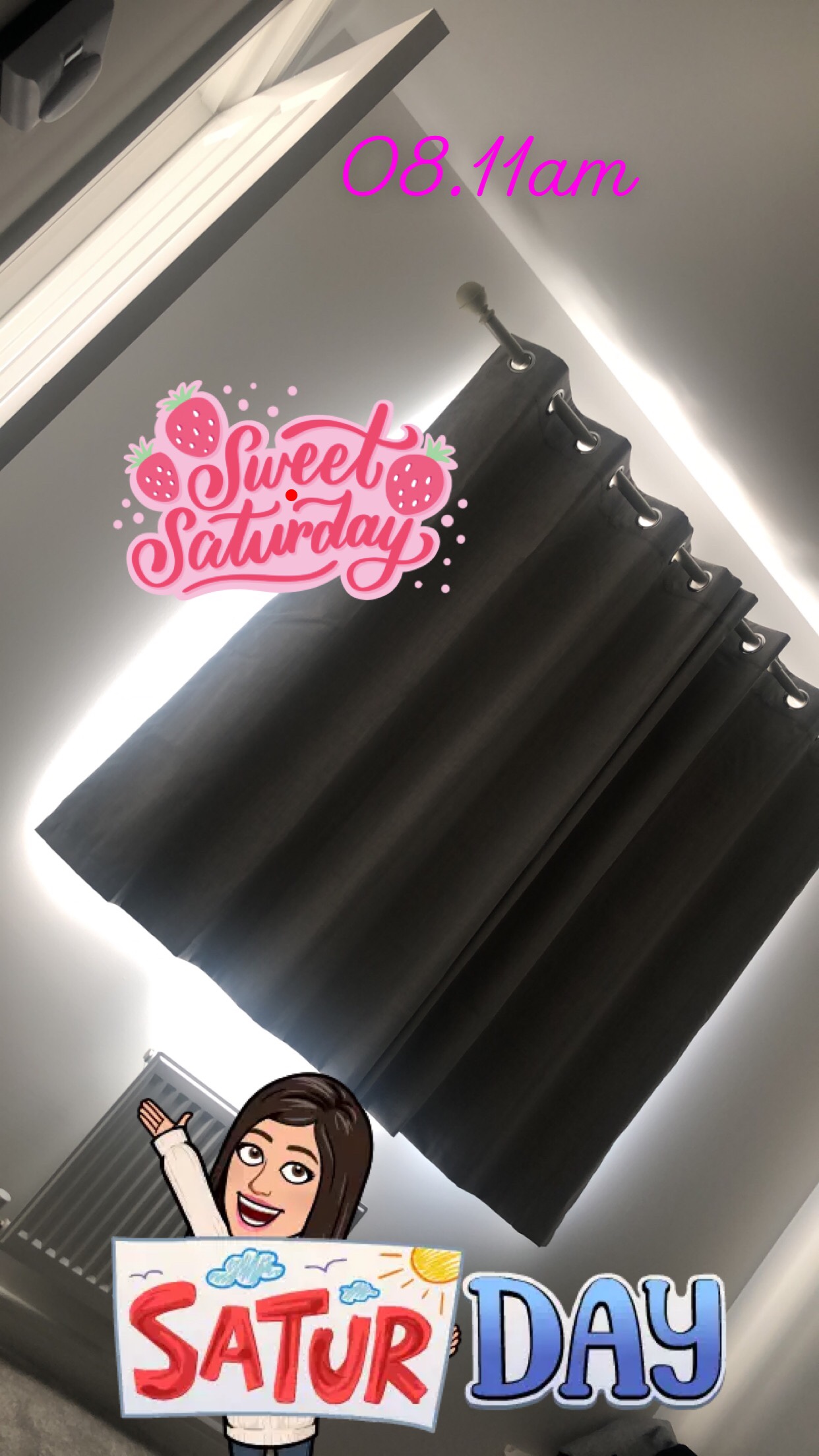 Before I do anything else (including making breakfast) I HAVE to have a nice hot morning shower, it's the best way to start the day, especially a Saturday!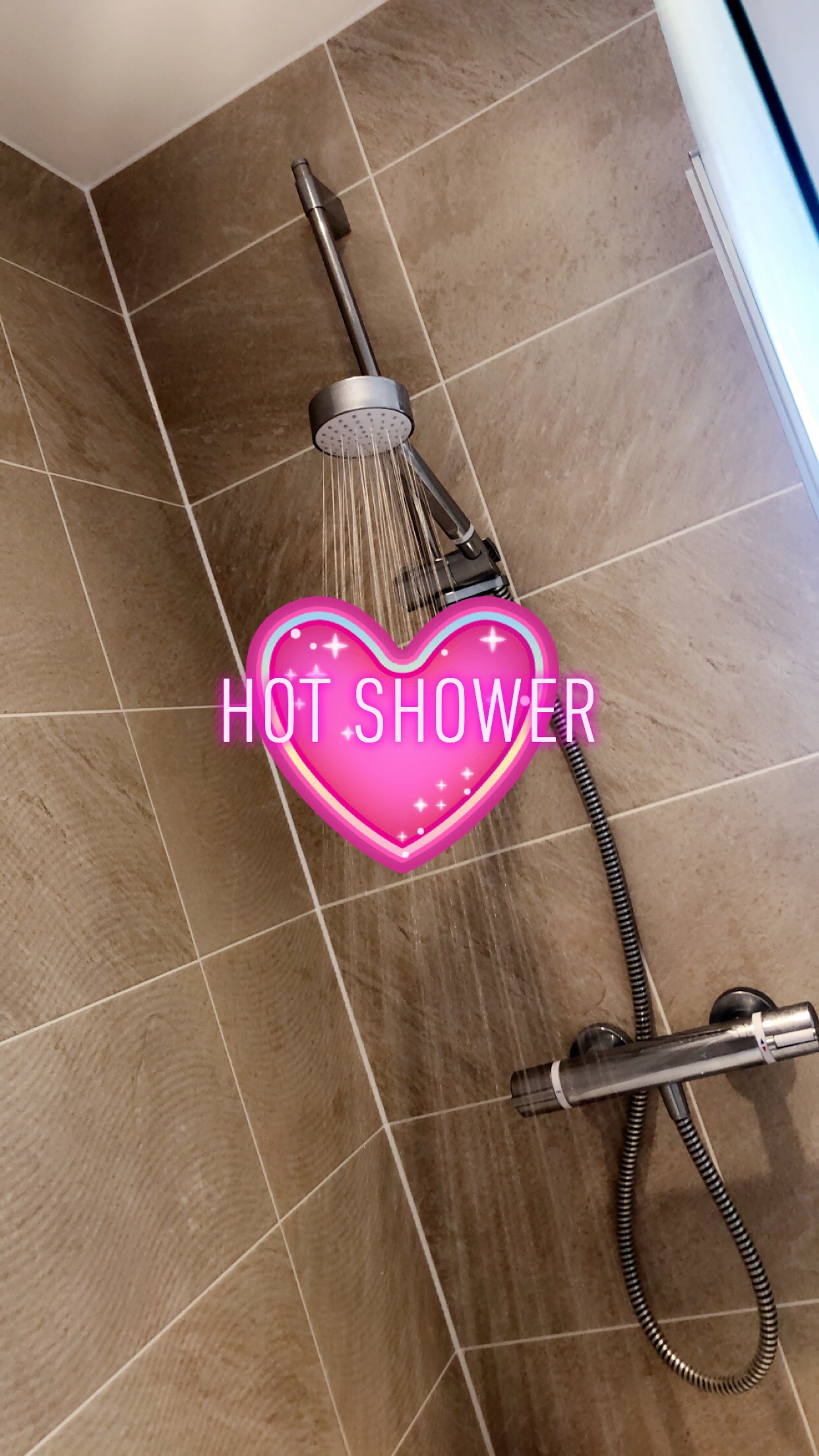 Clean and fresh and ready to start the day, it's make up time, it's a pretty normal routine actually! Shower, moisturise, make up and tan!!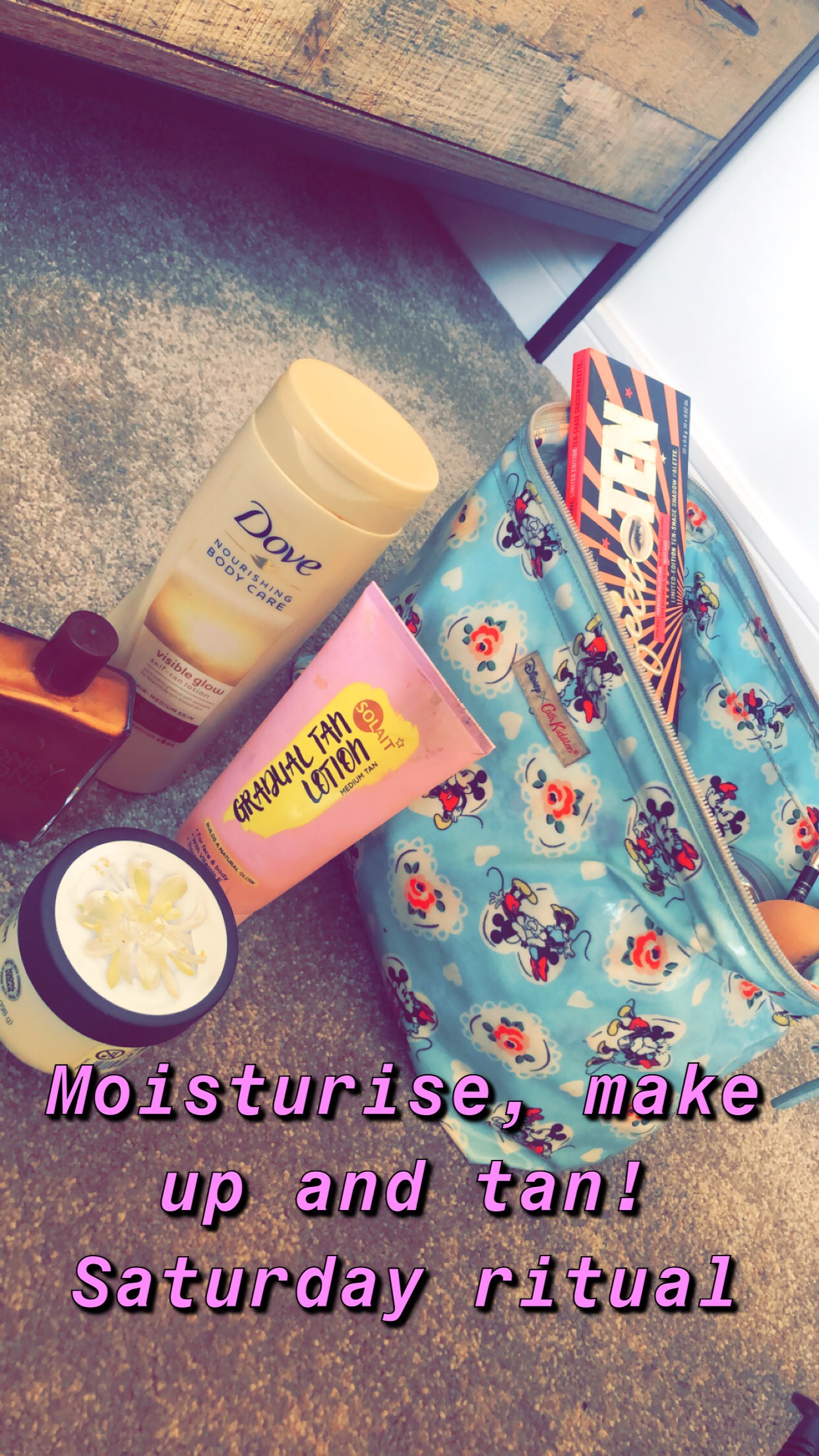 09.35 NOW I am ready for breakfast, Luke's been up for a bit longer than me as he had to let the builders in this morning, so he is downstairs waiting for me so we can have breakfast together. Breakfast of choice this morning is plane porridge, with coconut milk and fruit. I LOVE porridge any time of the day, and will have it with either coconut, soya, almond or hazelnut milk.
Chilled out with Luke for a while watching some good old Saturday morning tv before getting dressed. Luke and I are heading into London today so I wanted an outfit to be casual, comfy and smart!! I decided on black jeans (Dorothy Perkins petite range) Grey jumper (Mango) classic All star converse, my black Ralph Lauren Blazer and my Louis Vuitton speedy to complete the look. I love my Ralph Lauren blazers (I have two) as you can dress any outfit up when you wear it. I felt this out for WAS comfy, casual and smart!!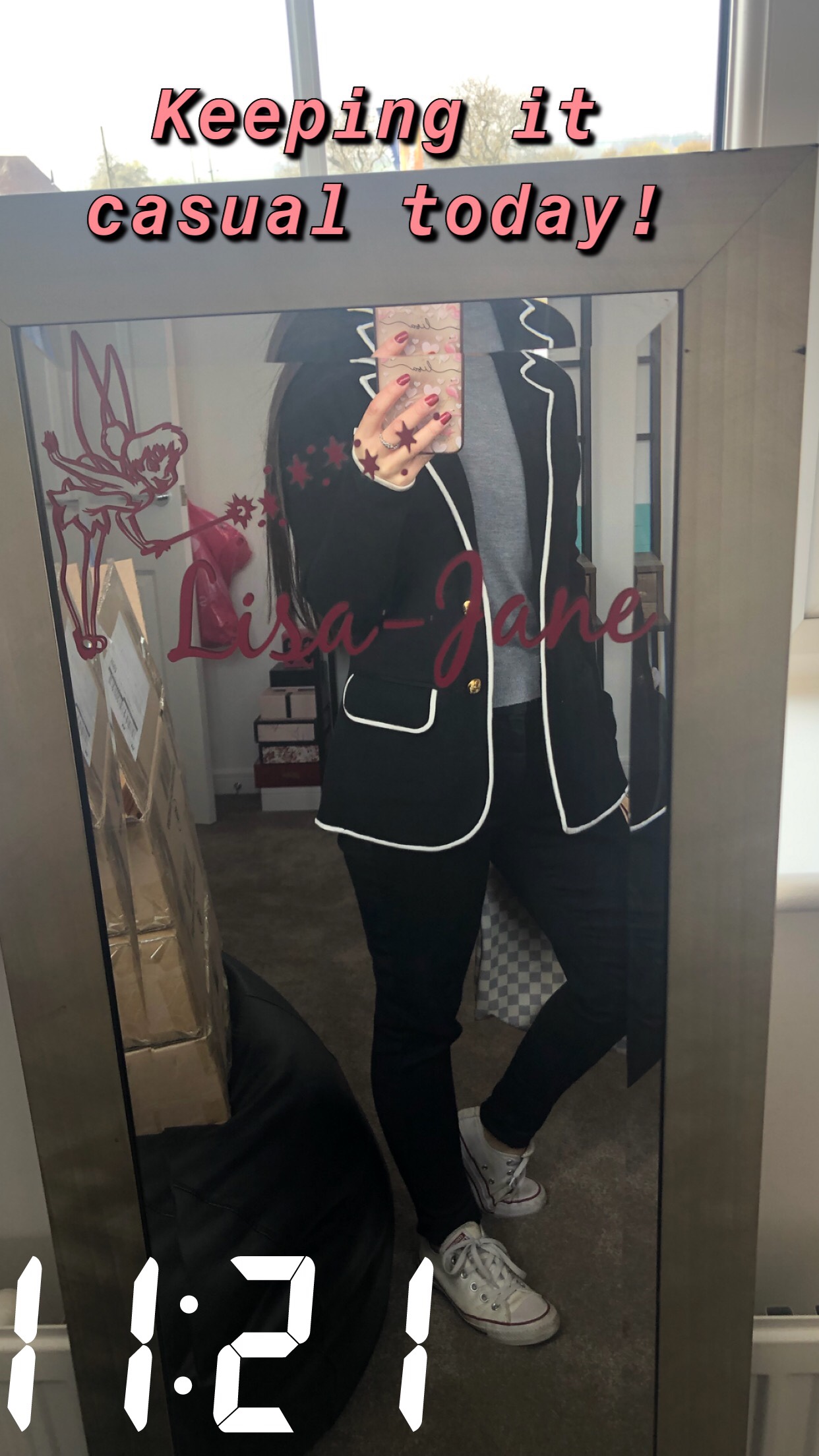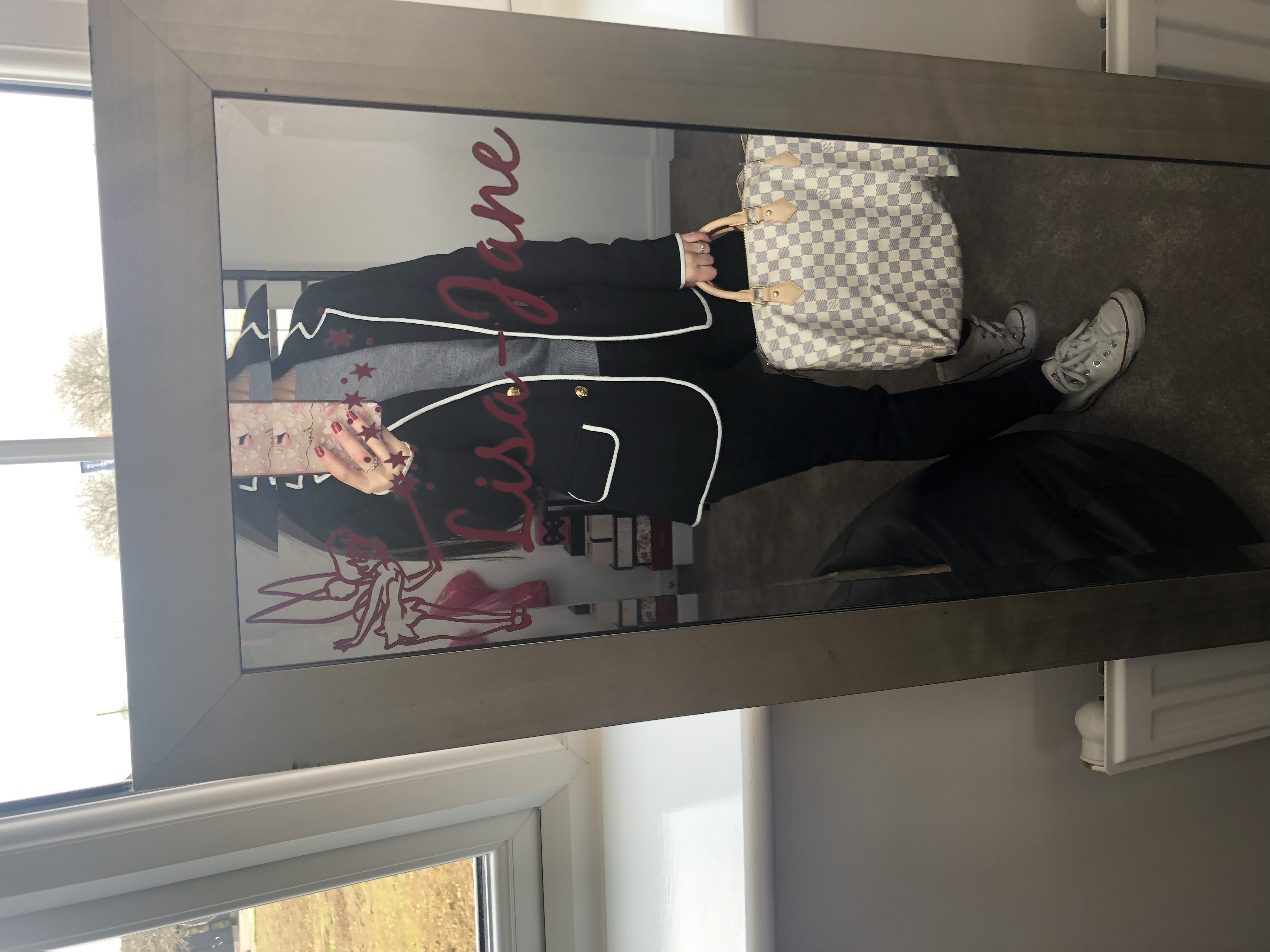 Heading out on a quick mini errand before setting off for London, to get our fresh fruit and veg. This is the 3rd week in a row that we have decided to go to a green grocers rather than get our supply's from a market chain like Tesco. This is because super market fruit and veg doesn't taste as good, and doesn't last as long as the selection we get from the green grocers, which is much better quality!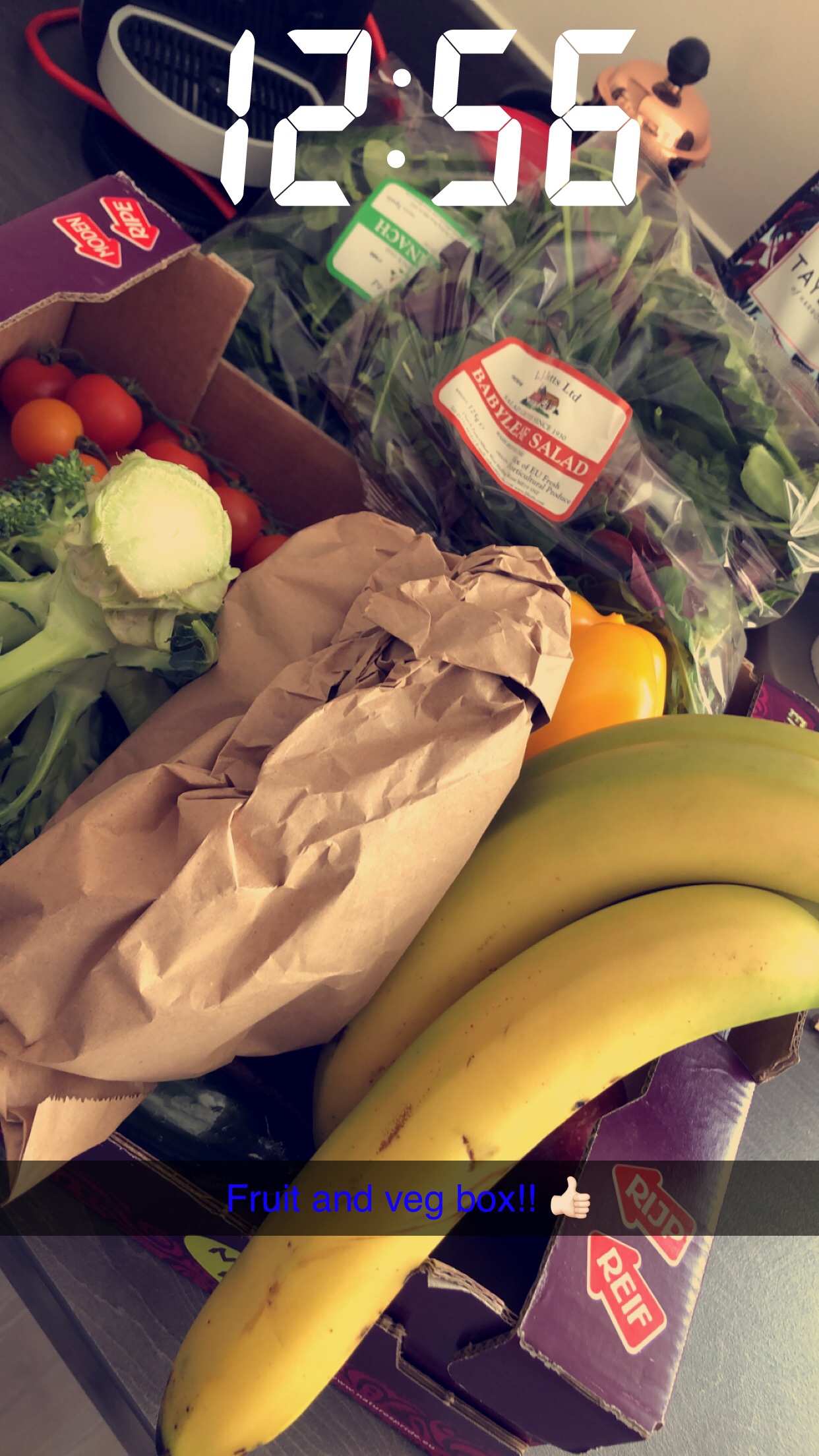 2pm, and Luke and I were London bound!! I love visiting London with my favourite person!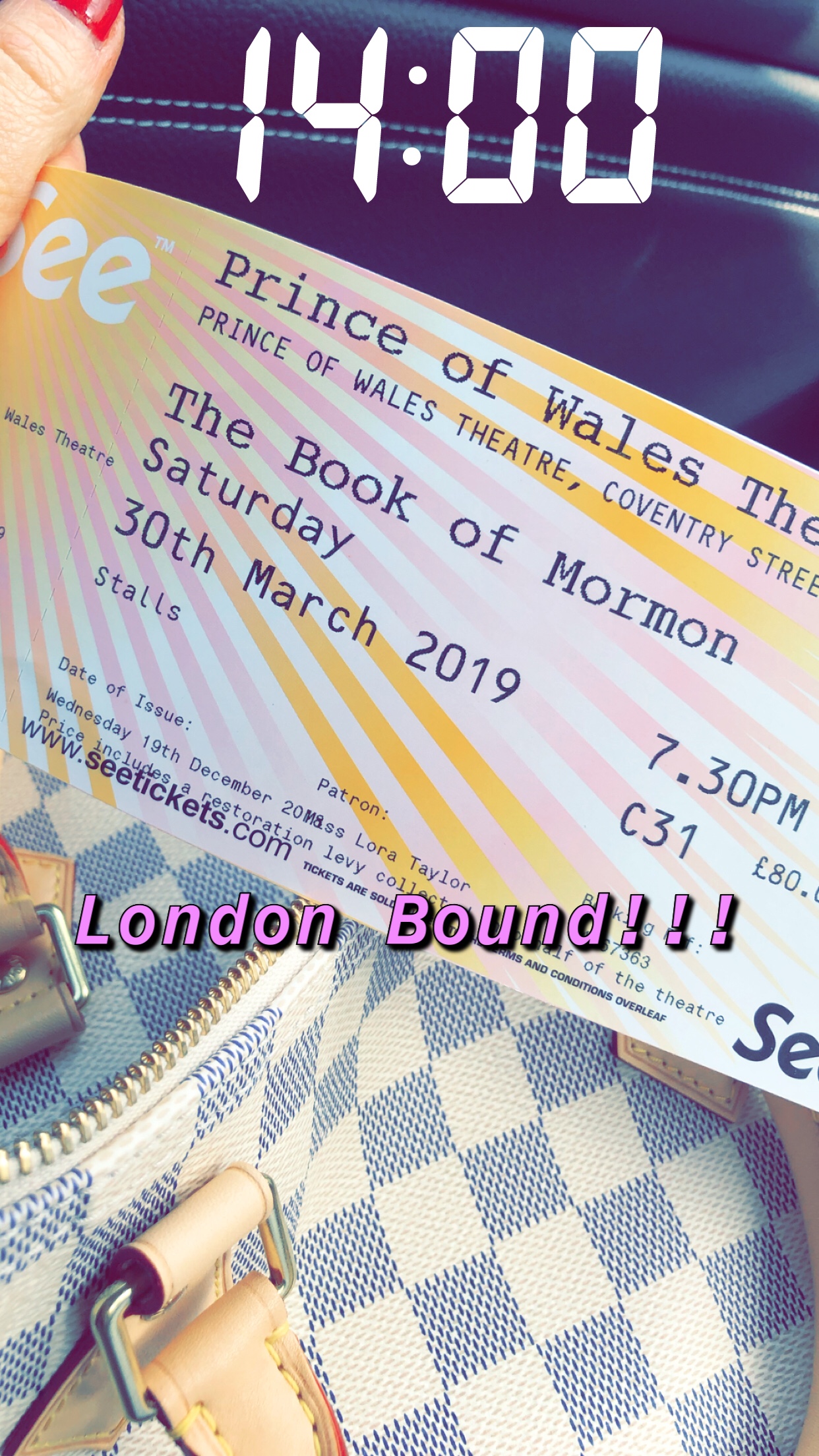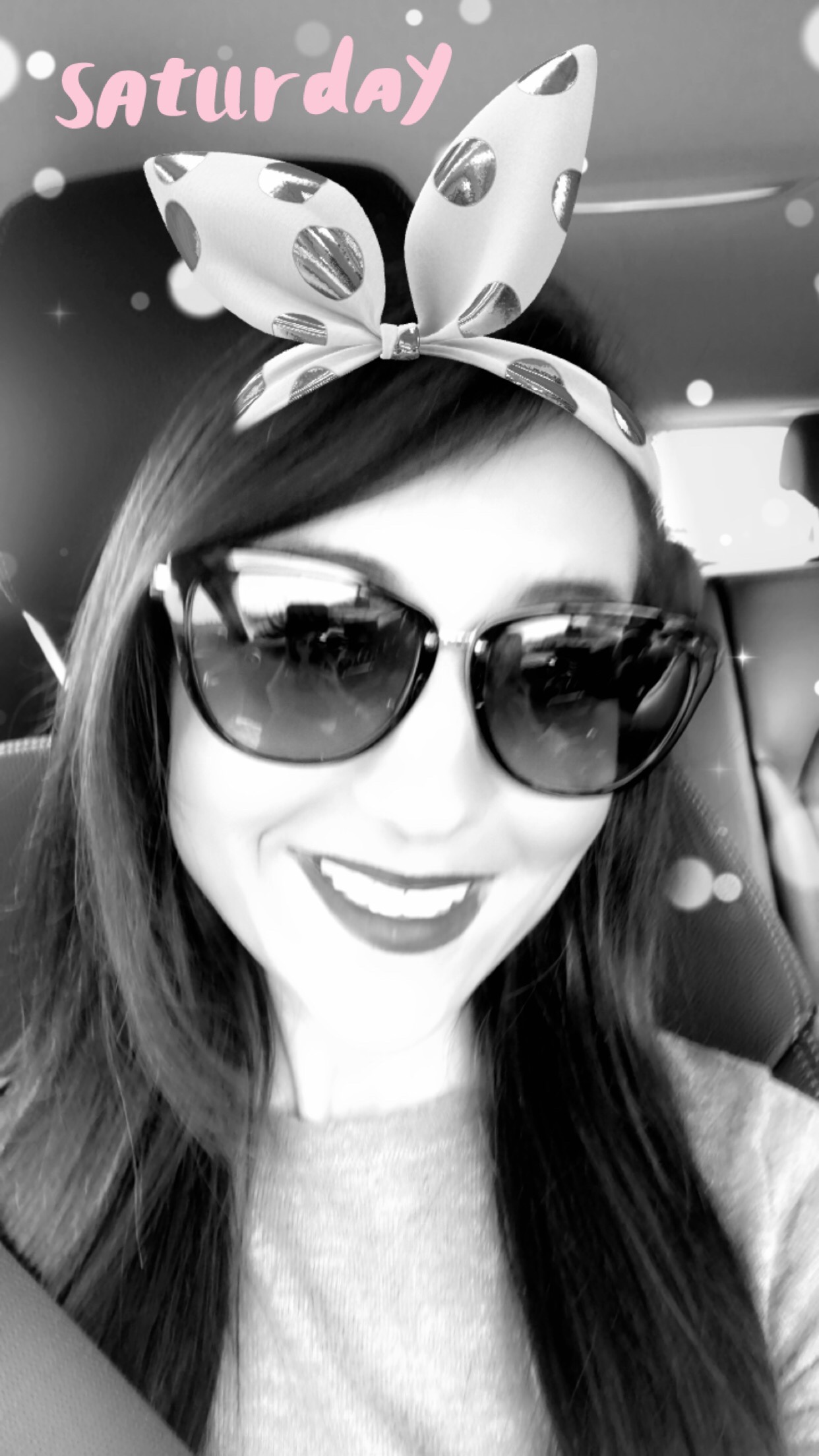 We're in Epping, and look at the sign!! ….. (my boyfriend's surname is Kendal!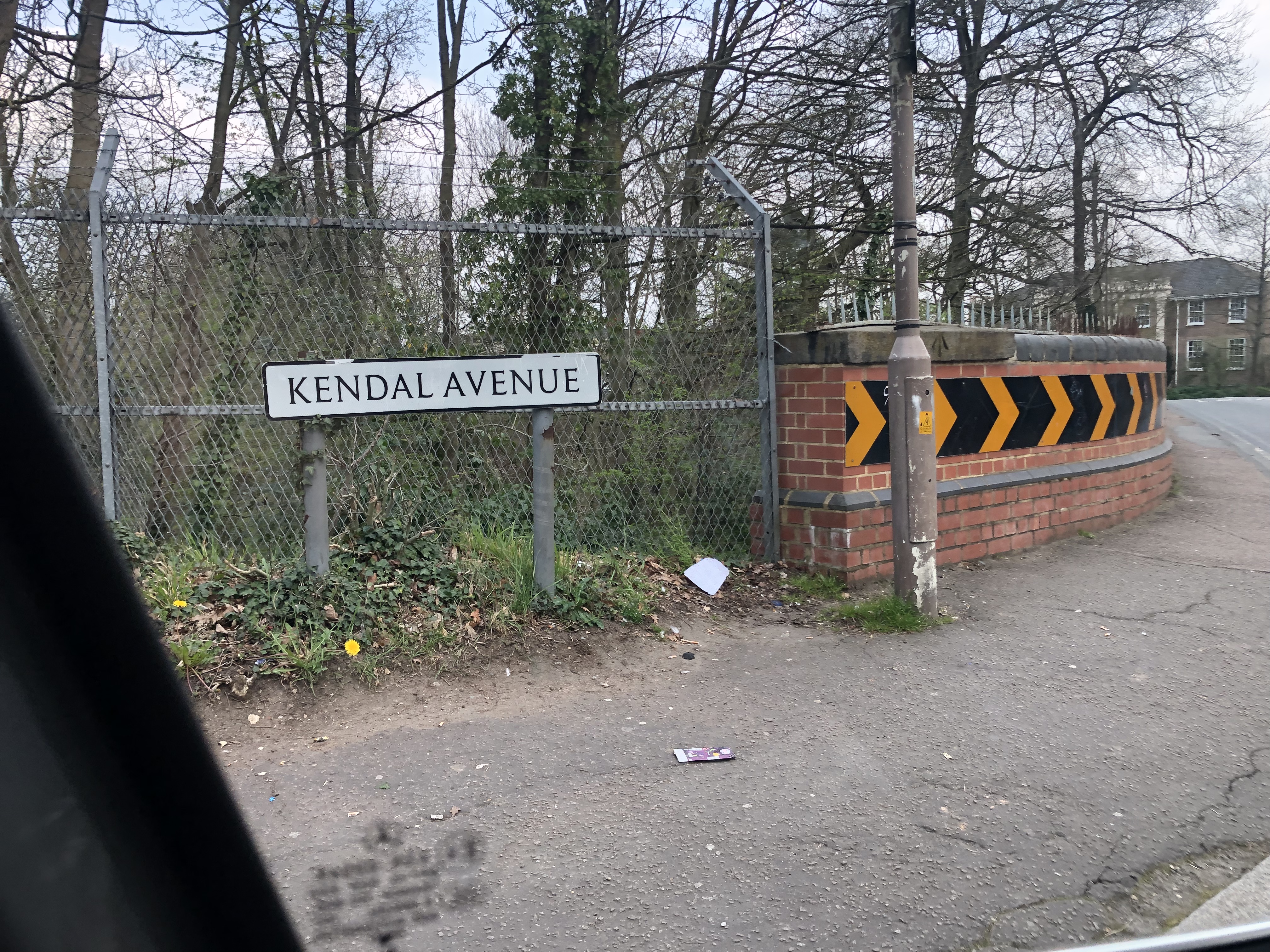 3.15pm, and we are on the train heading into London!! I am SOOOOO HUNGRY!!!!!!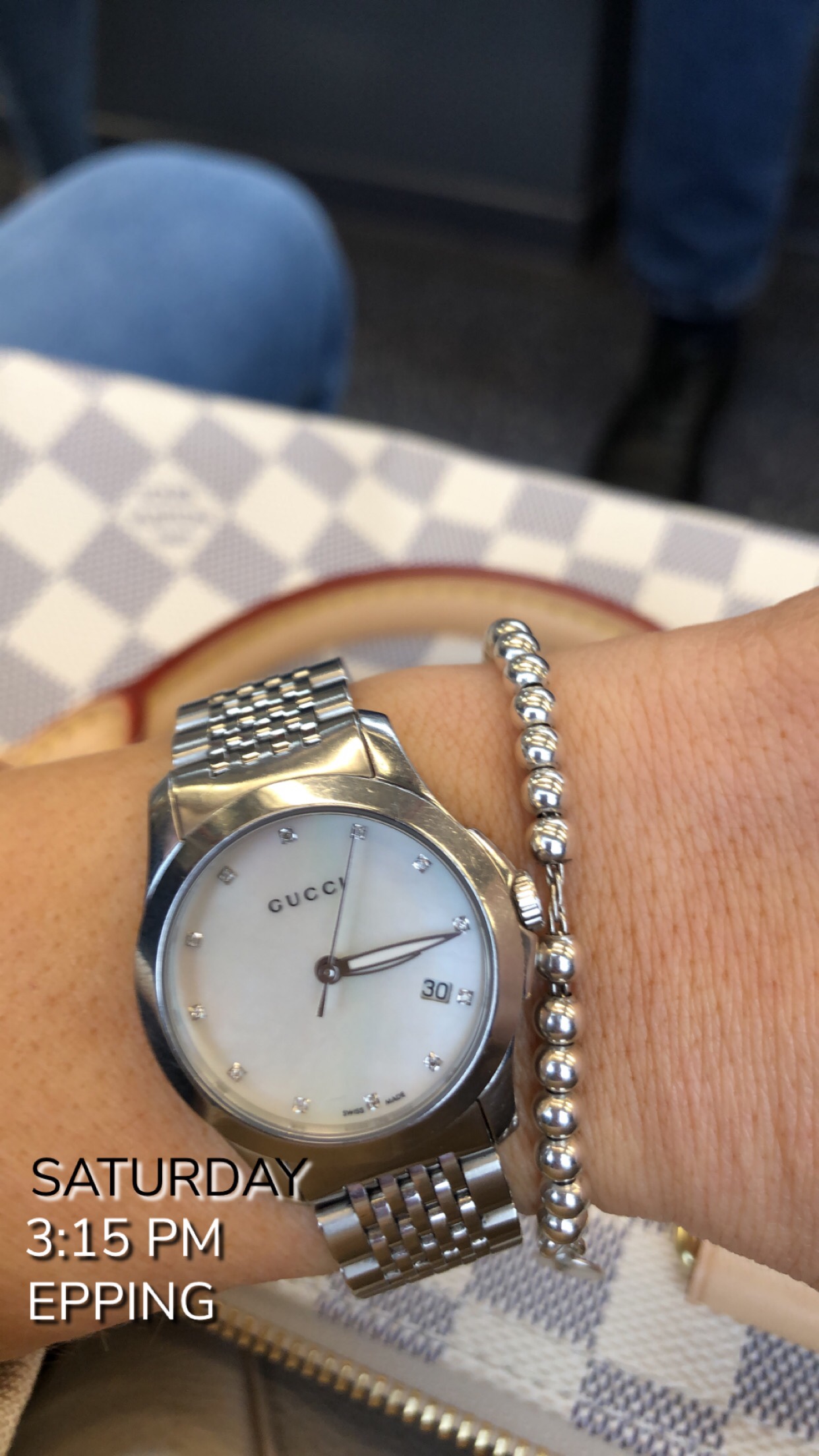 The train journey was LONG(ish) I need FOOD!! But where to eat!!!!
…………
OH HELLO BURGER AND LOBSTER!!!!!! Well it's like I always say WHEN IN LONDON!!!!!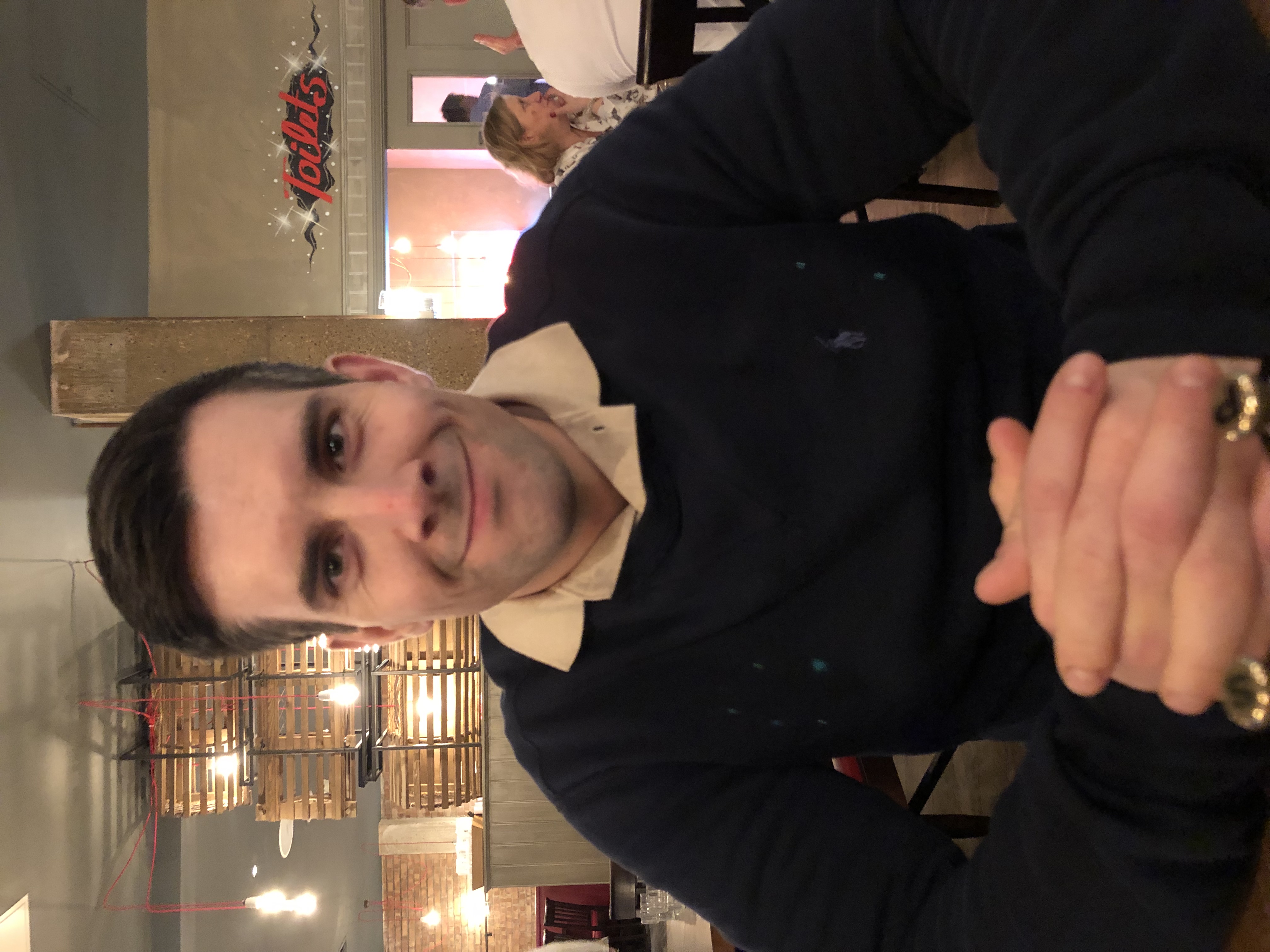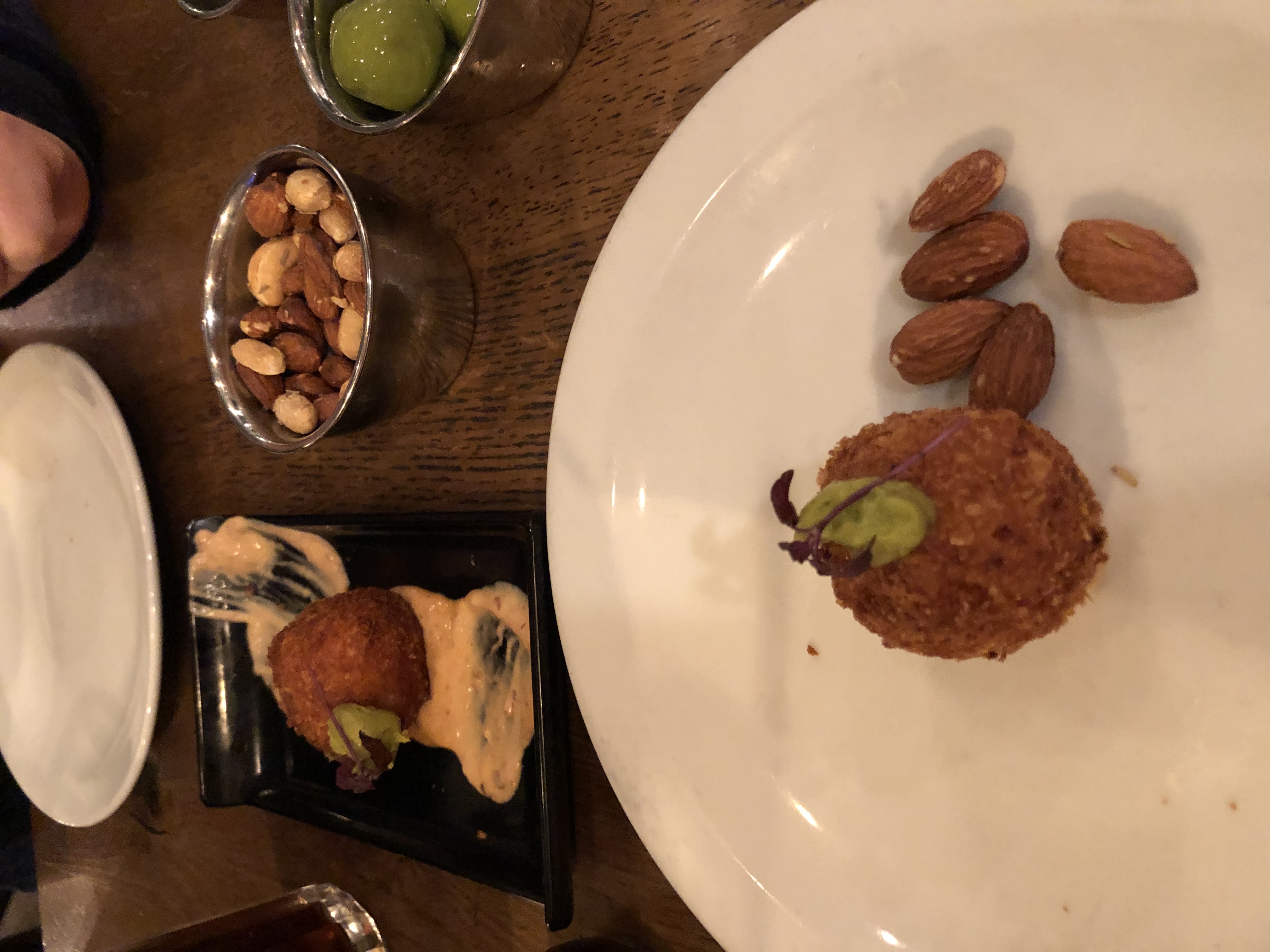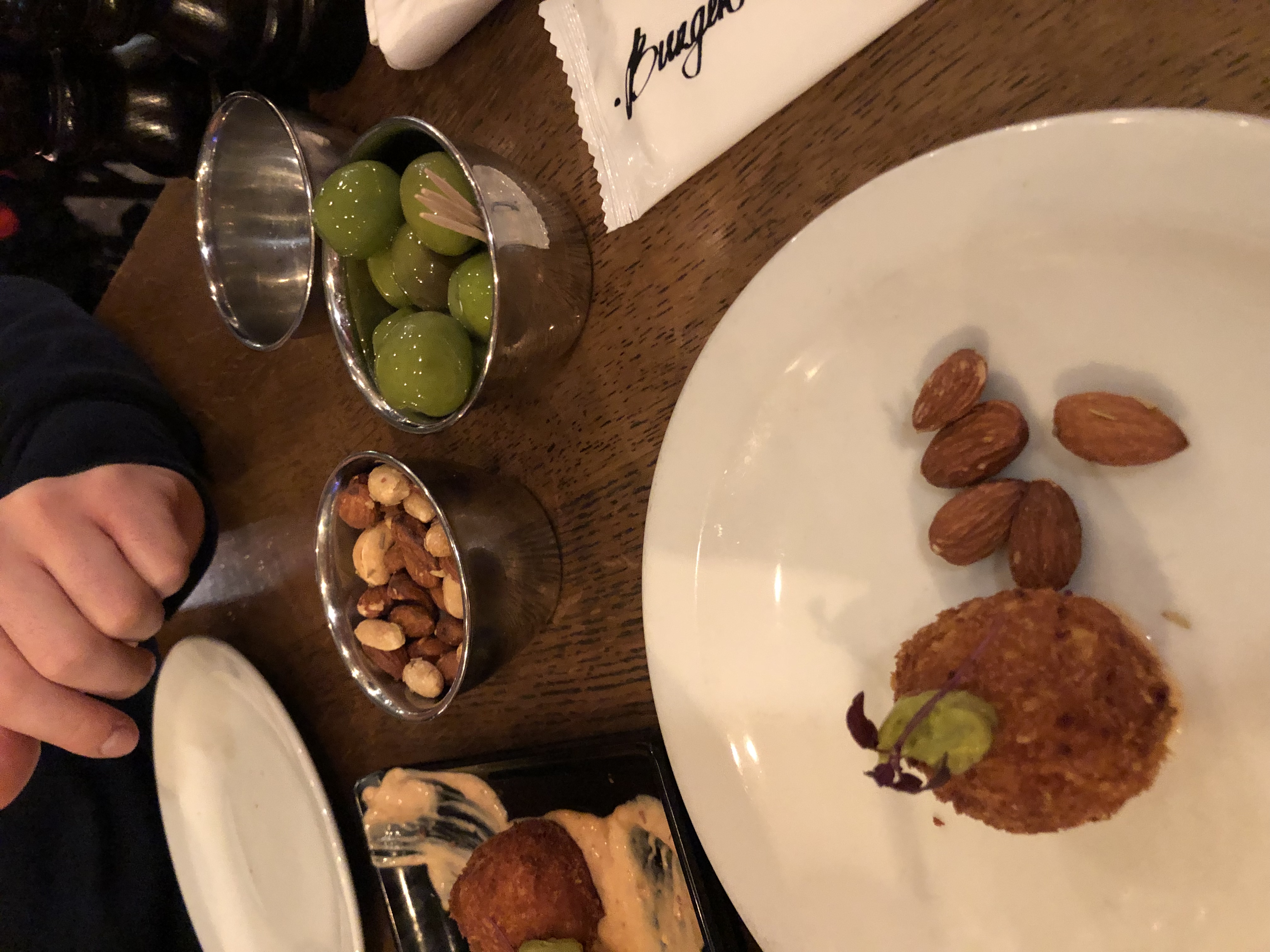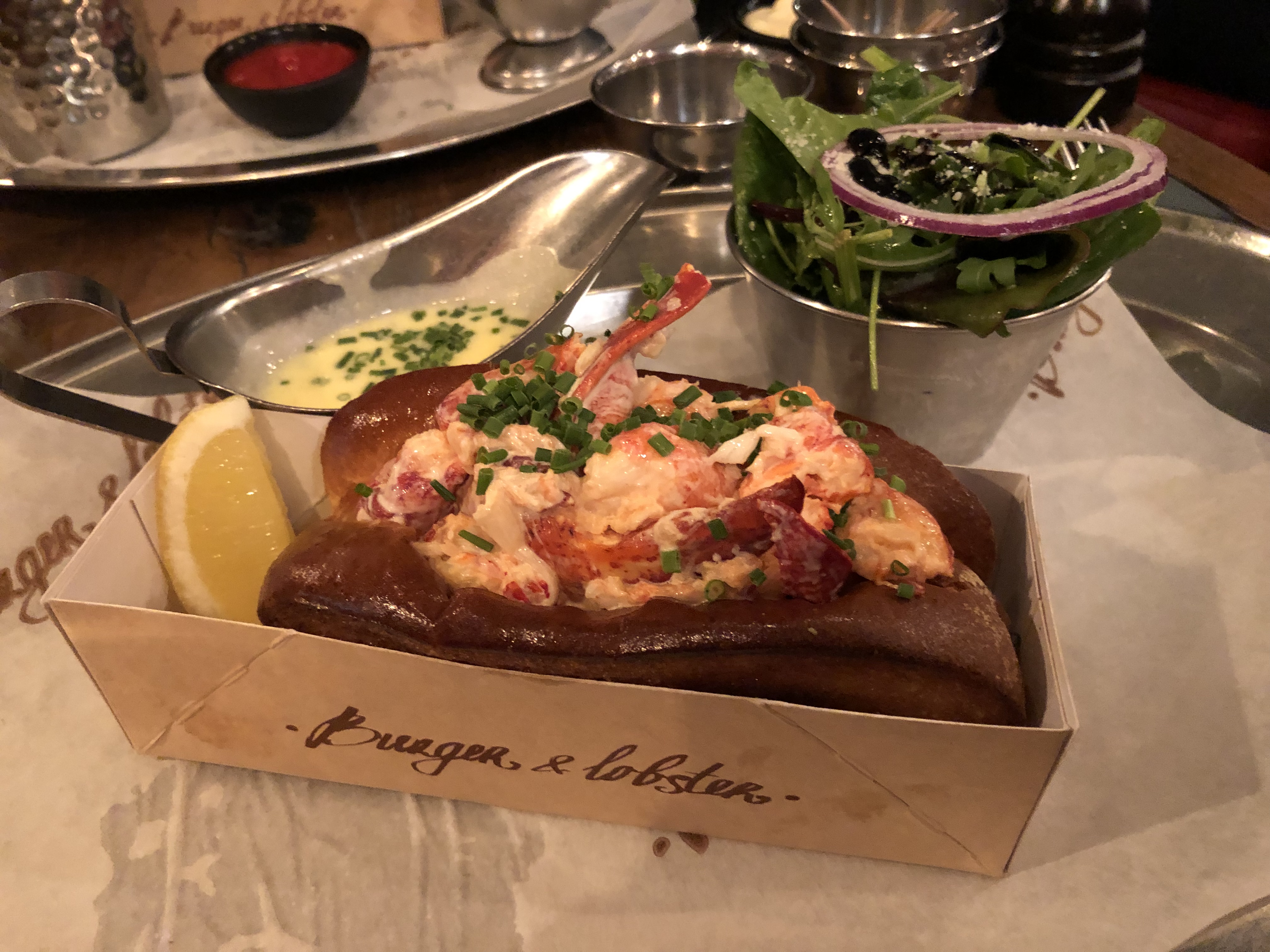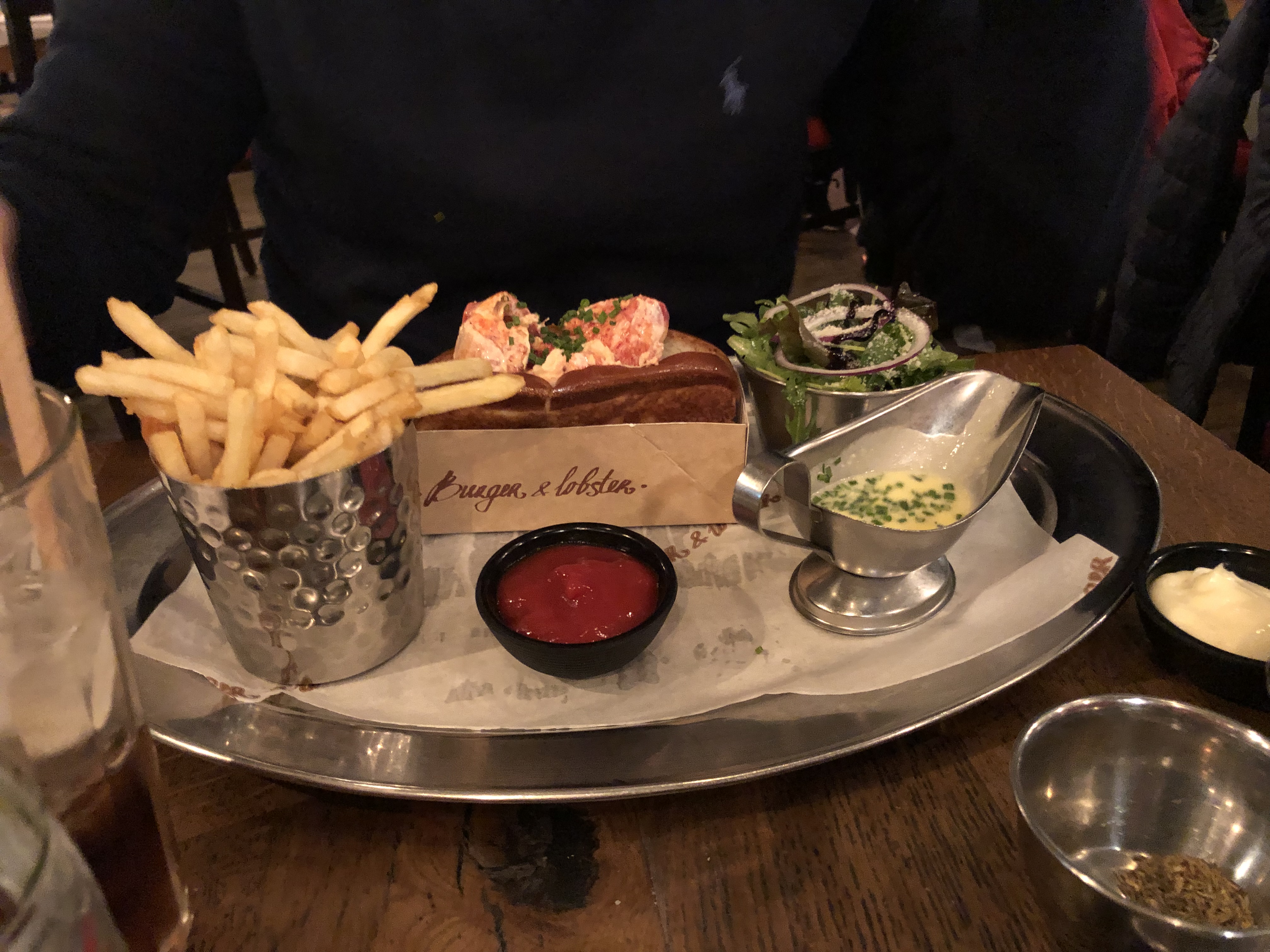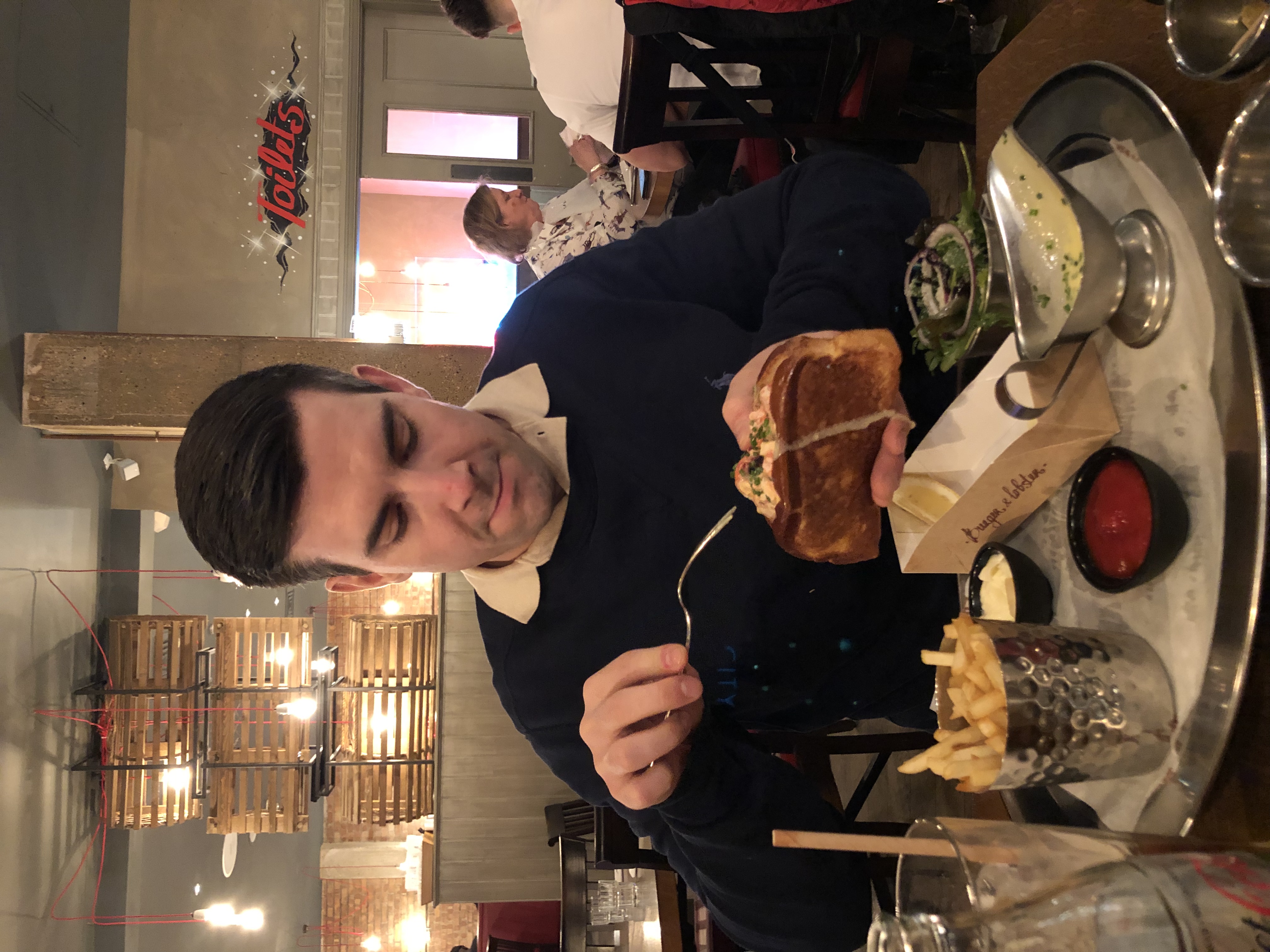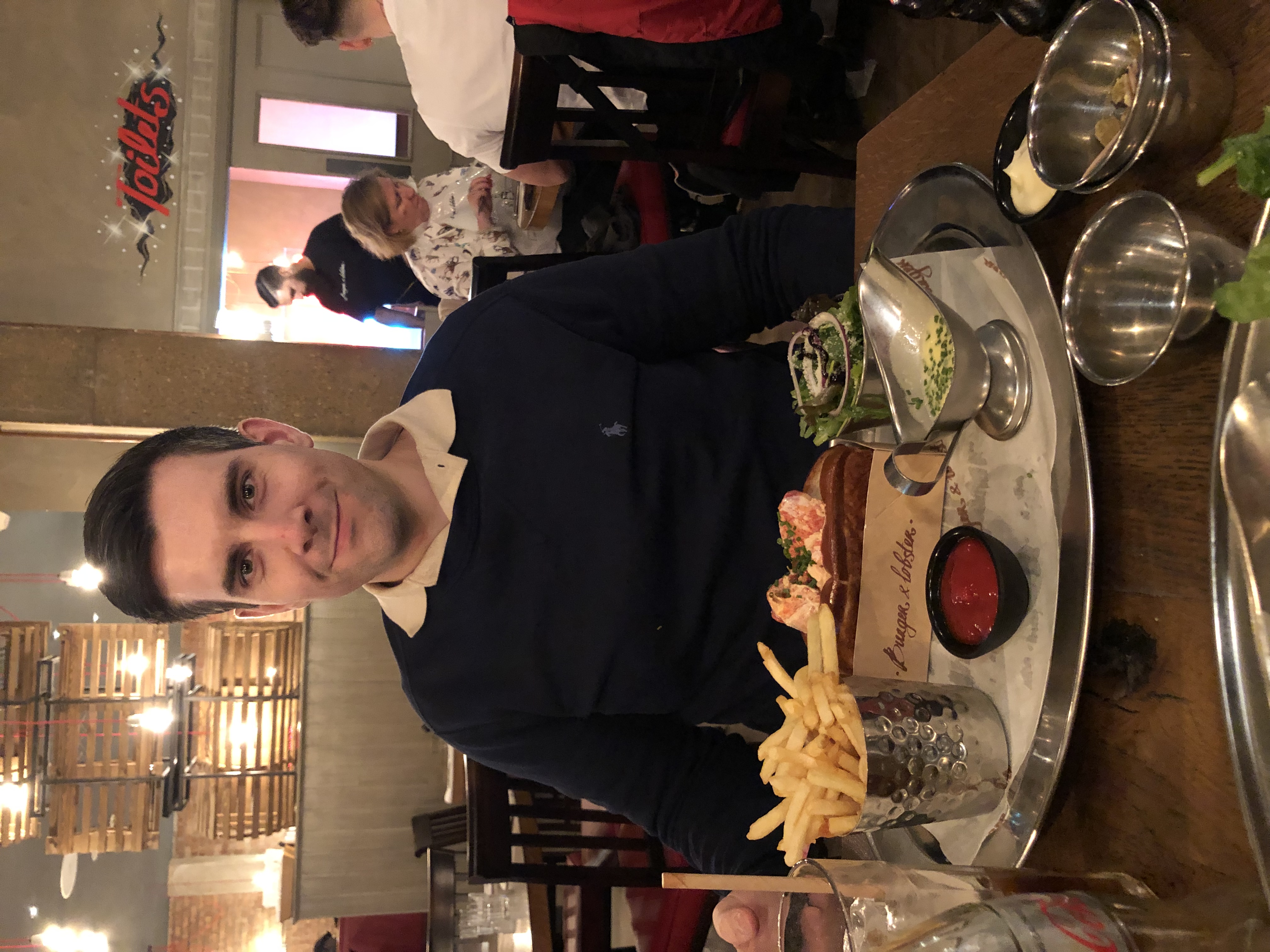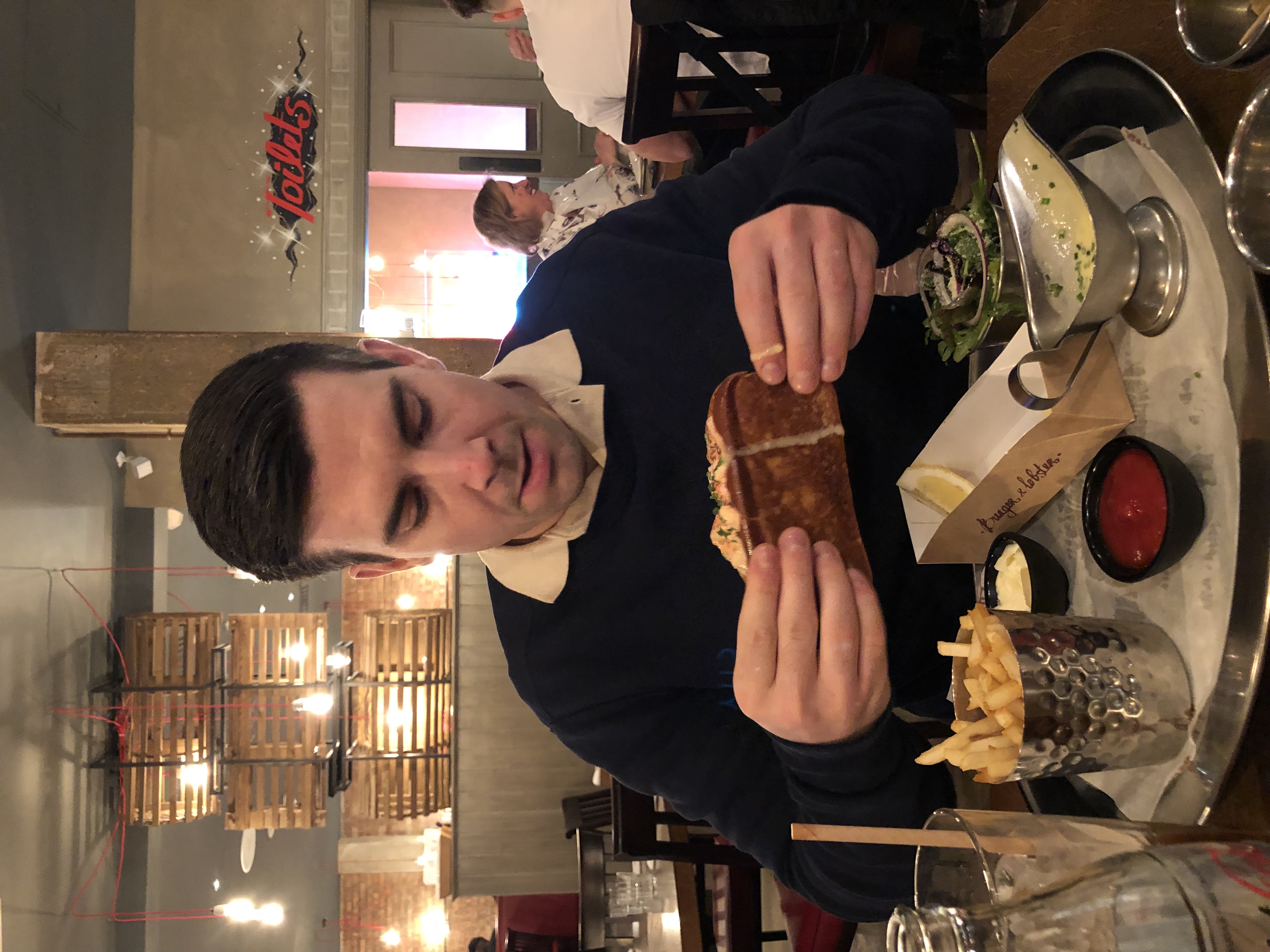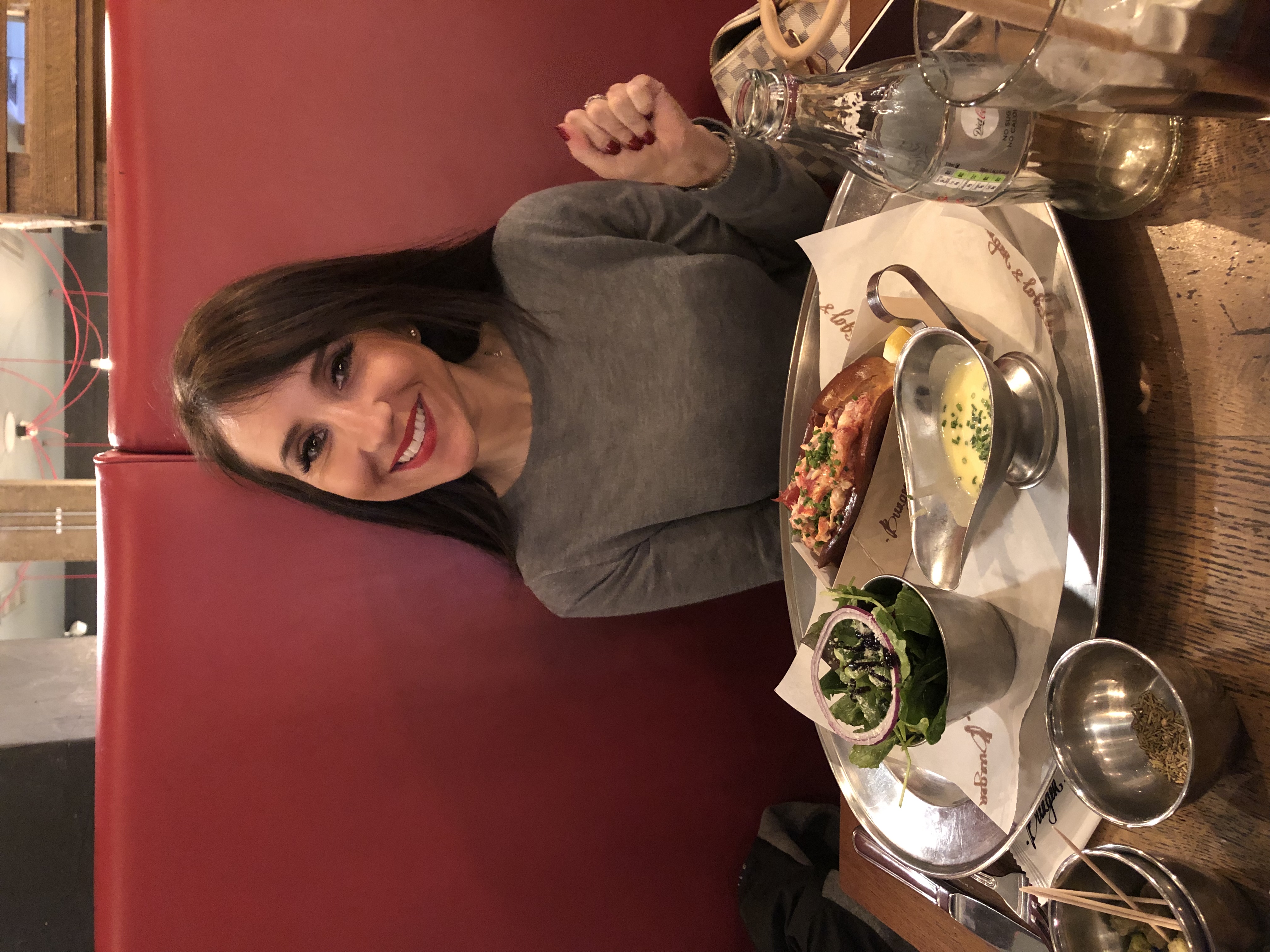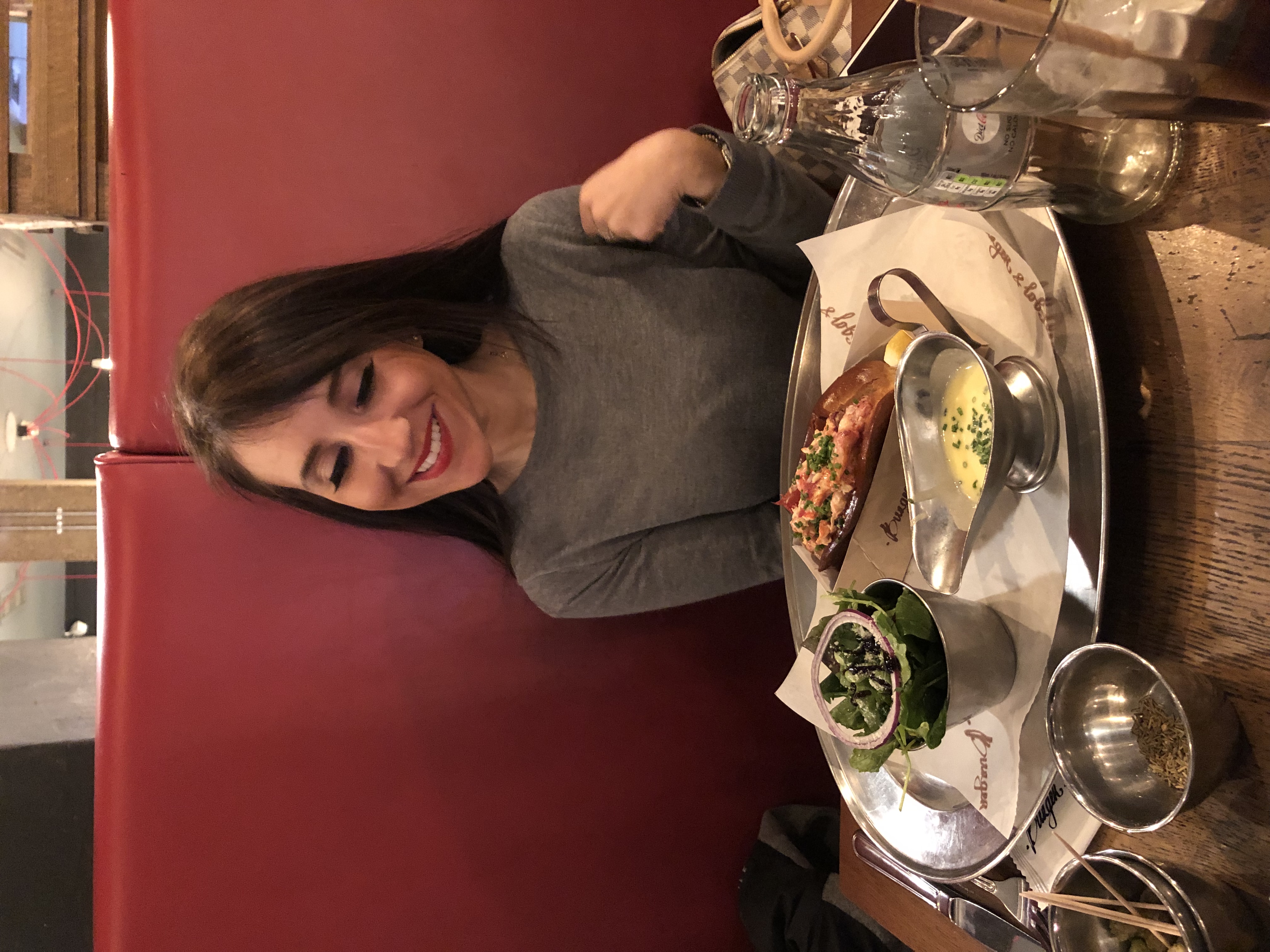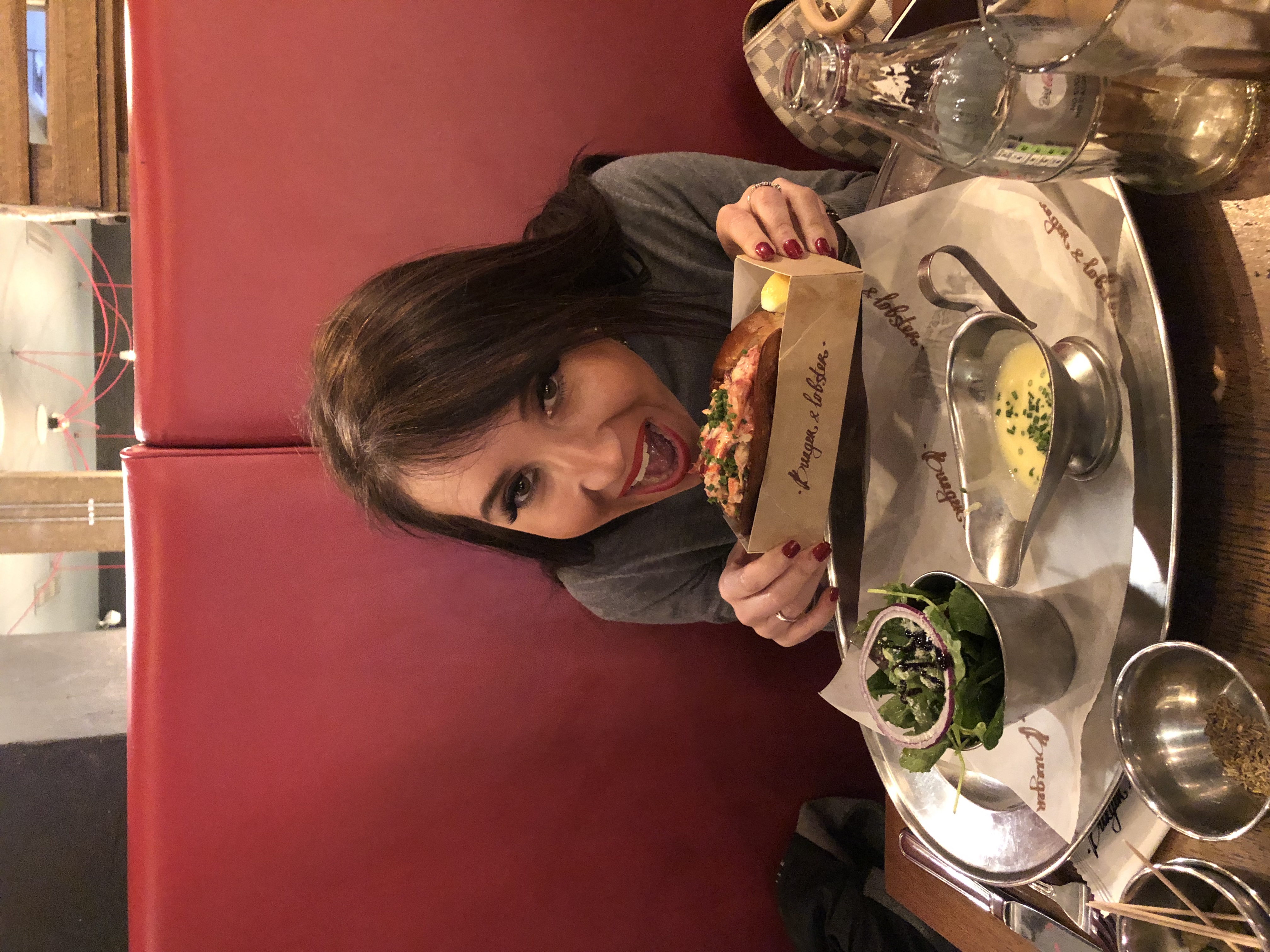 Lobster roll devoured, and was as delicious as ever!!!!!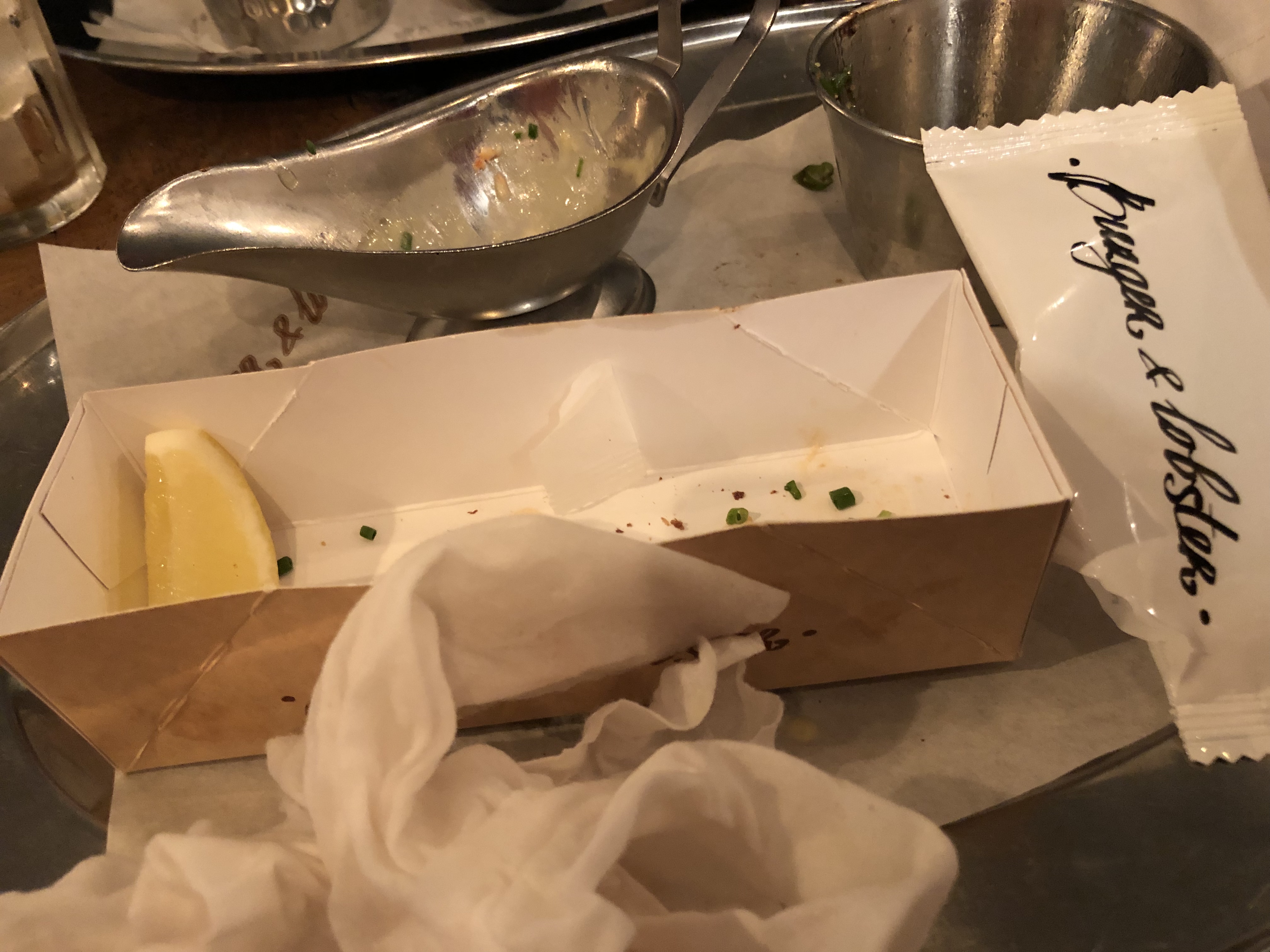 By the time we had eaten we still had 2 hours before the show, well there was only one thing to do…….. STARBUCKS!!!!!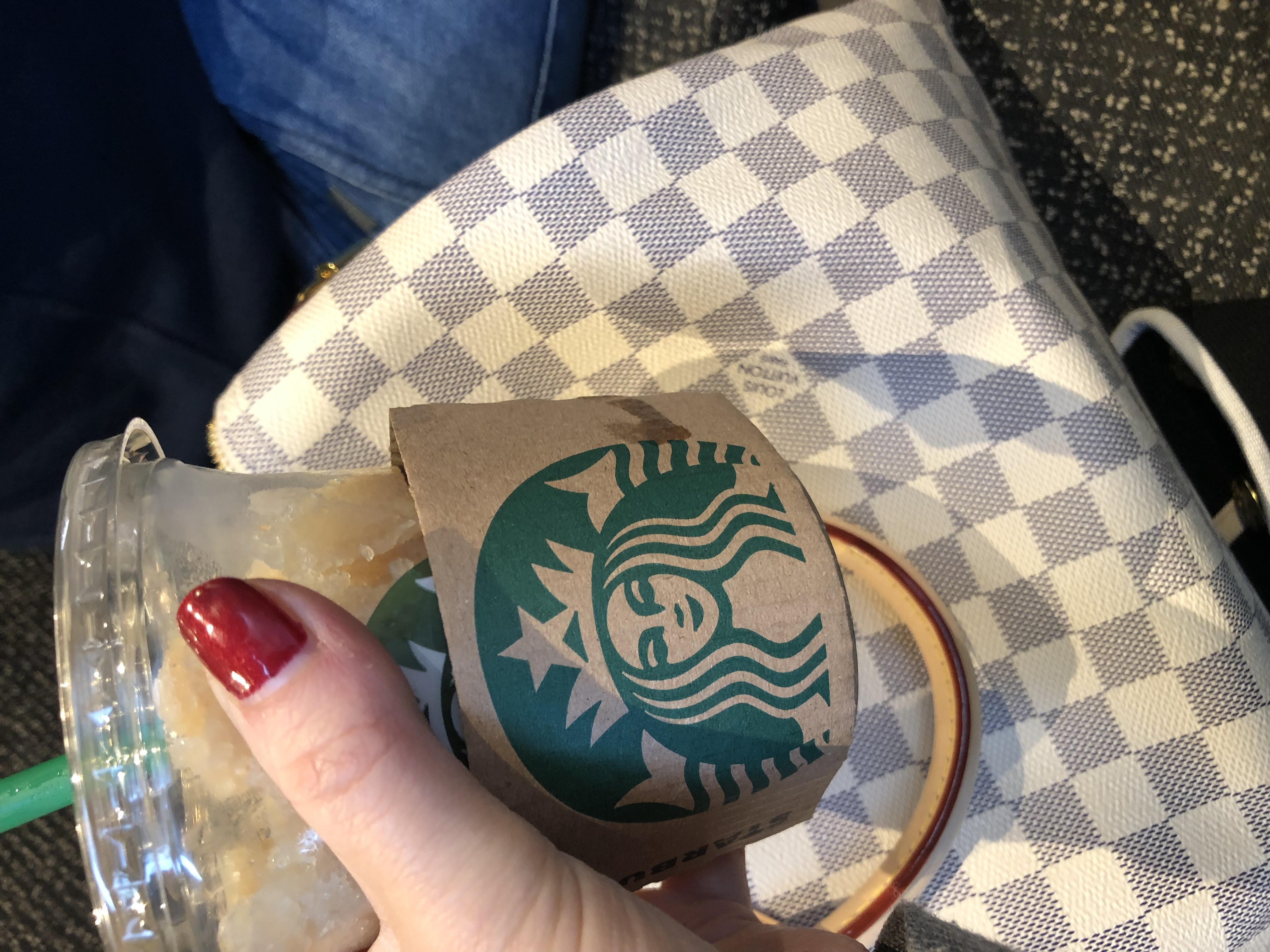 Hello coffee oat frappe!! But seriously there is only so long you can spend sitting in a coffee shop, it was time to head off and look in some shops!!
We found an amazing tea shop (amazing for the girl who loves tea!) and we had a little look in Made as there is some furniture we are thinking of getting.
40 minutes to show time , tea and cake??? WHY NOT!!!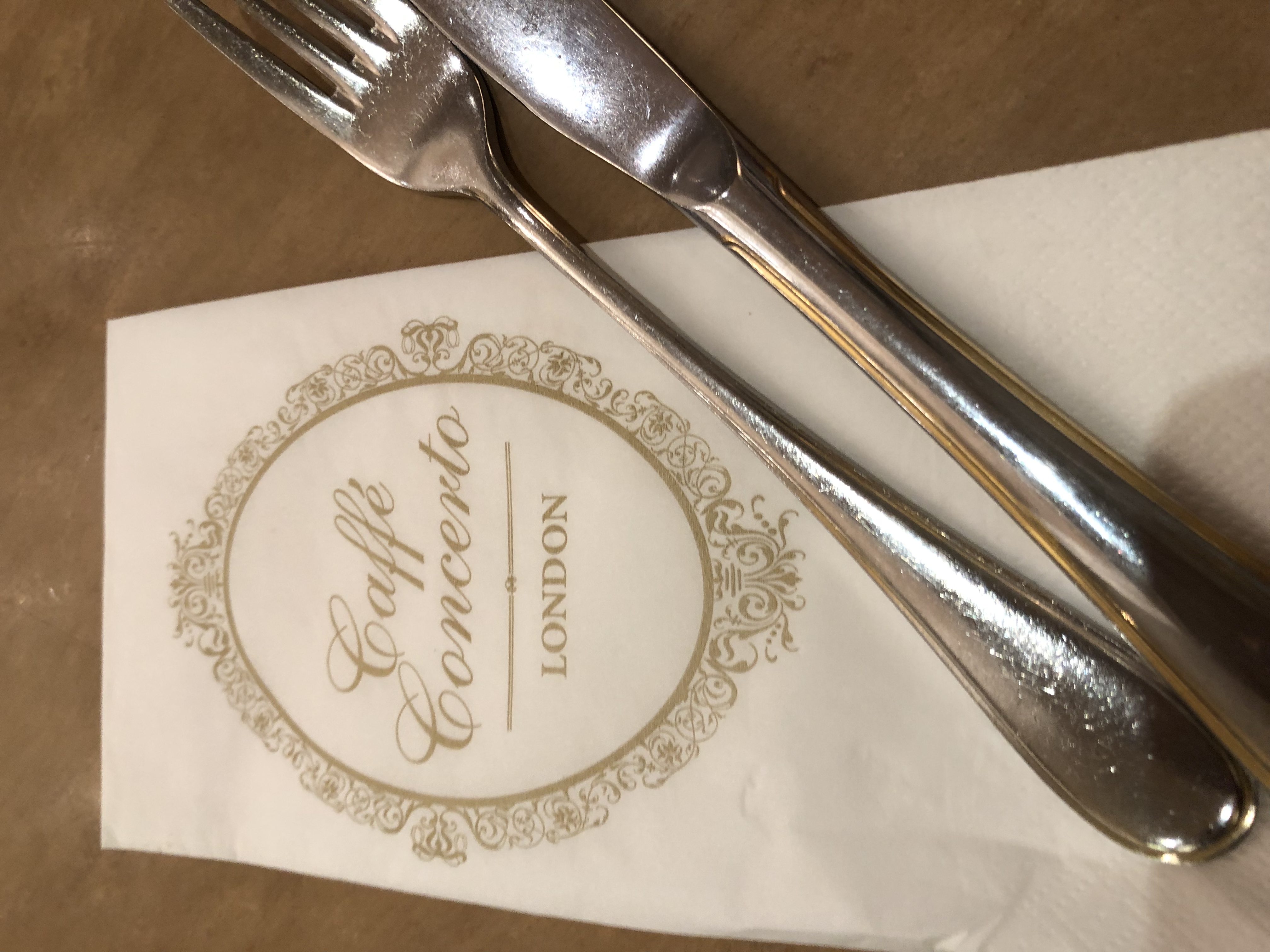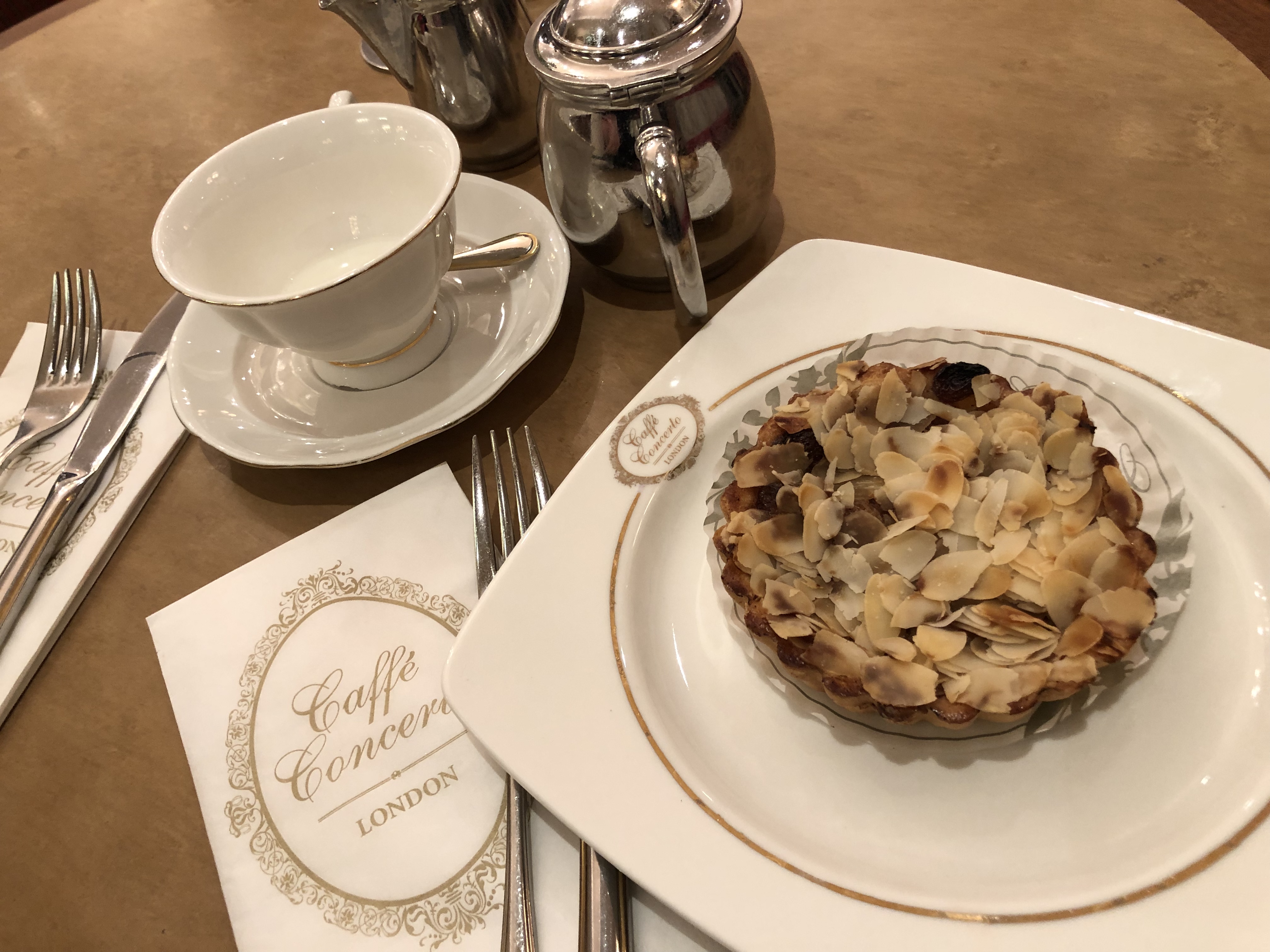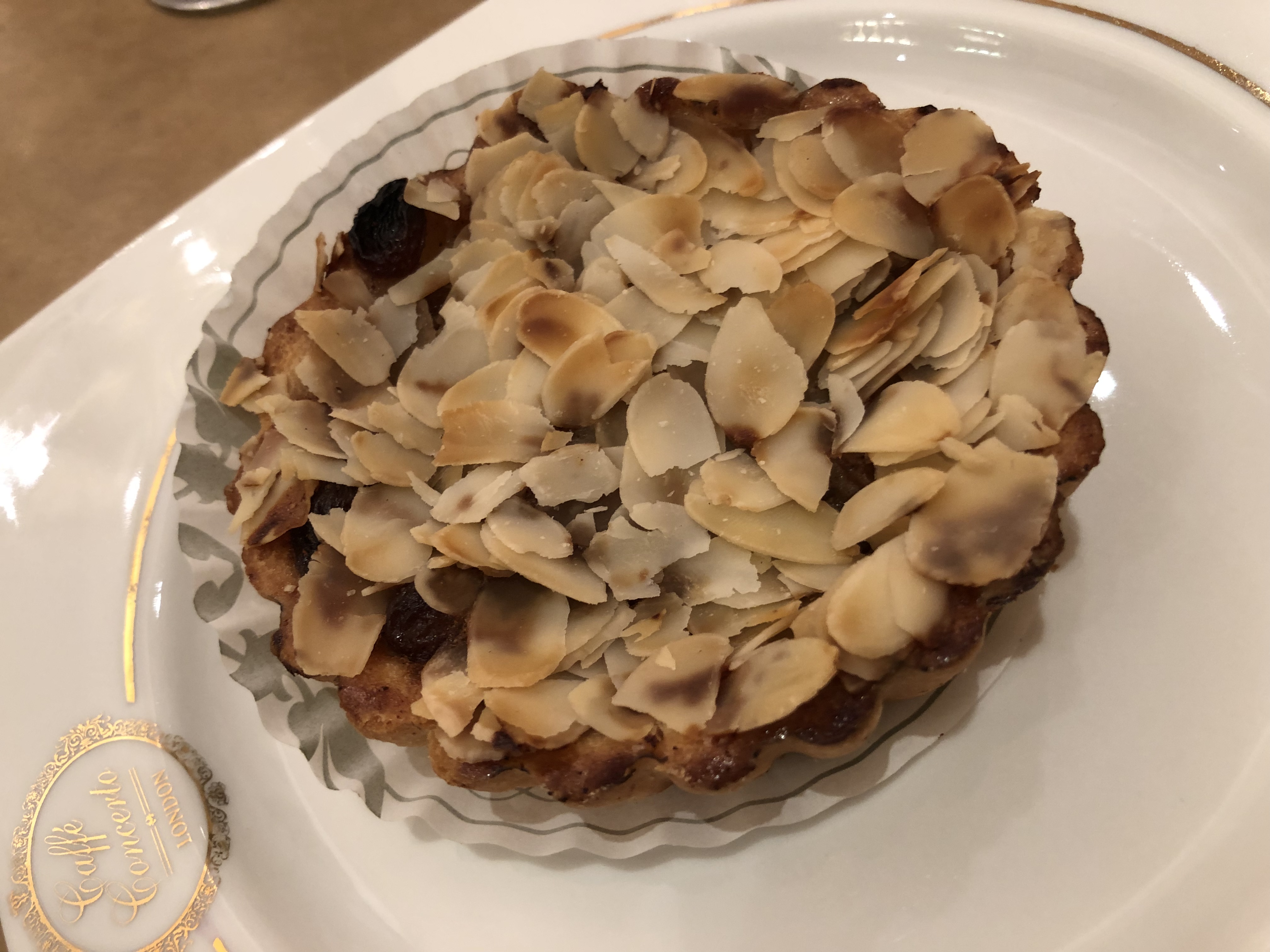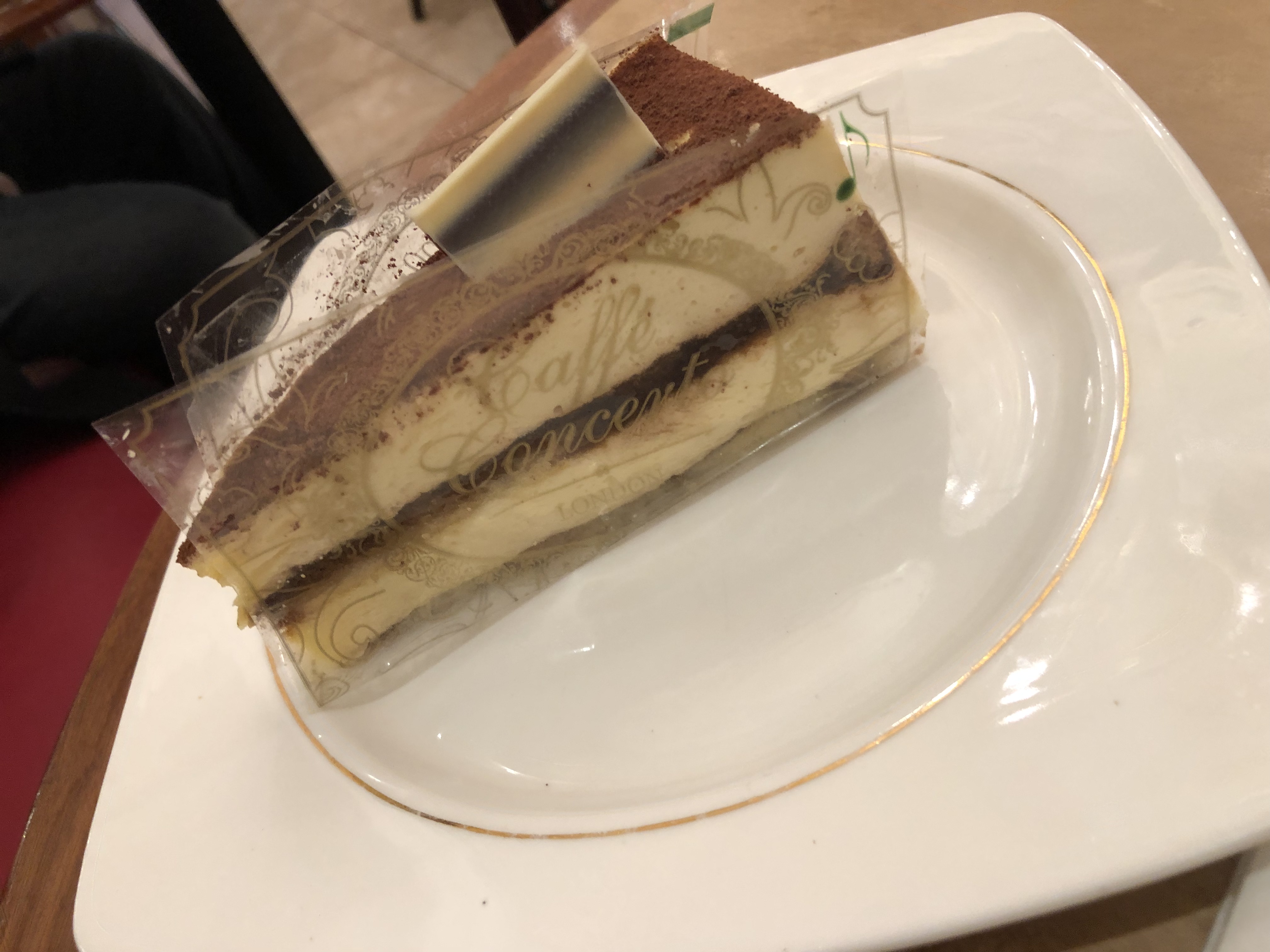 Well that was delicious and I am FULL!!
I'm now ready for the show……. The Book of Mormon. This was a present from my sister and her boyfriend which they bought us for Christmas, I didn't know a huge amount about the show but I knew it was popular and meant to be very funny, but other than that I had no idea.
I am going to get round to doing a separate review on this show and WHY YOU HAVE TO WATCH IT! It is quite literally the funniest show I have ever seen! I laughed so much I actually had tears and from start to finish it was hilarious! Not what I expected at all, if you haven't seen this show yet, BOOK IT NOW!!!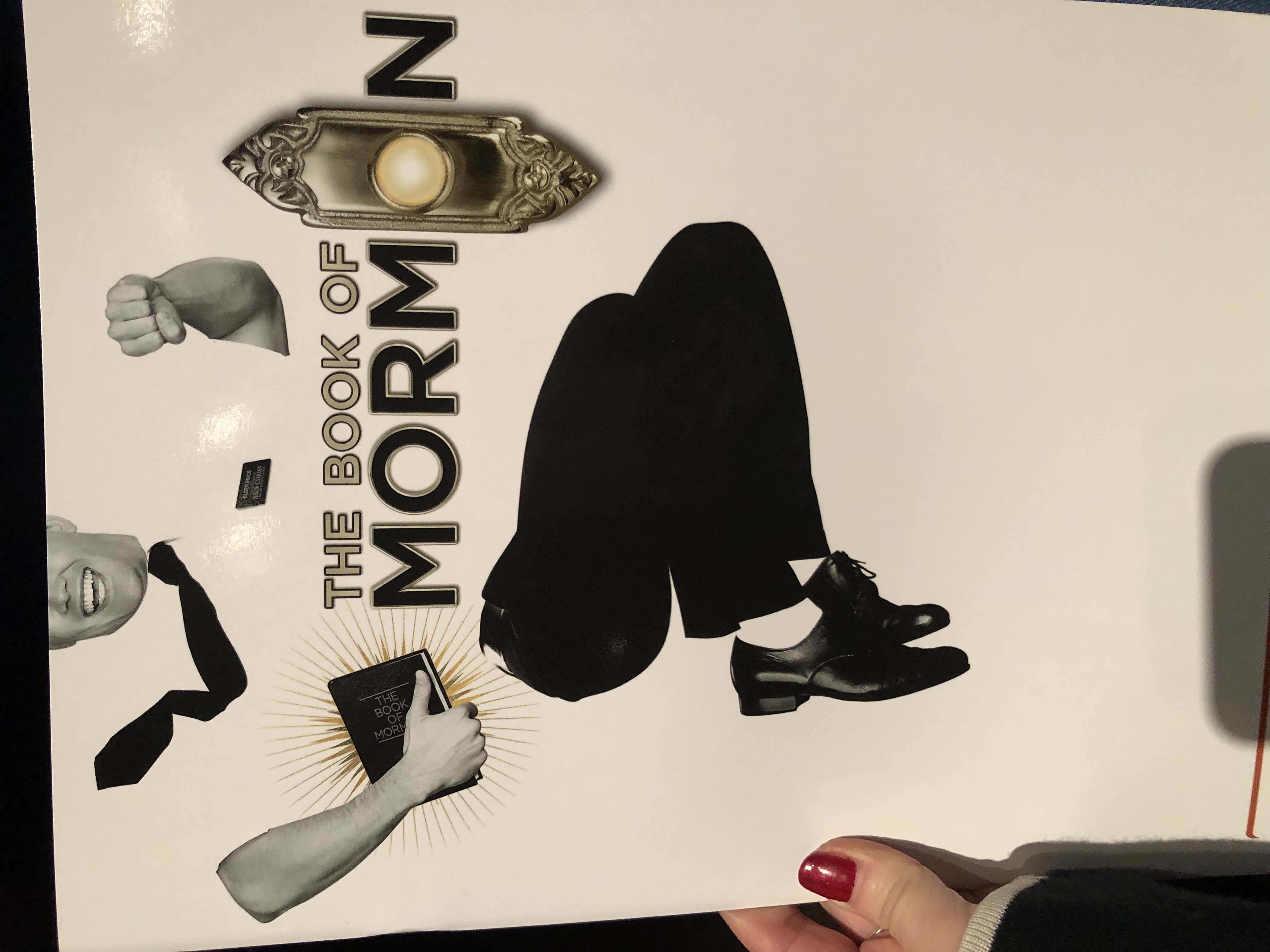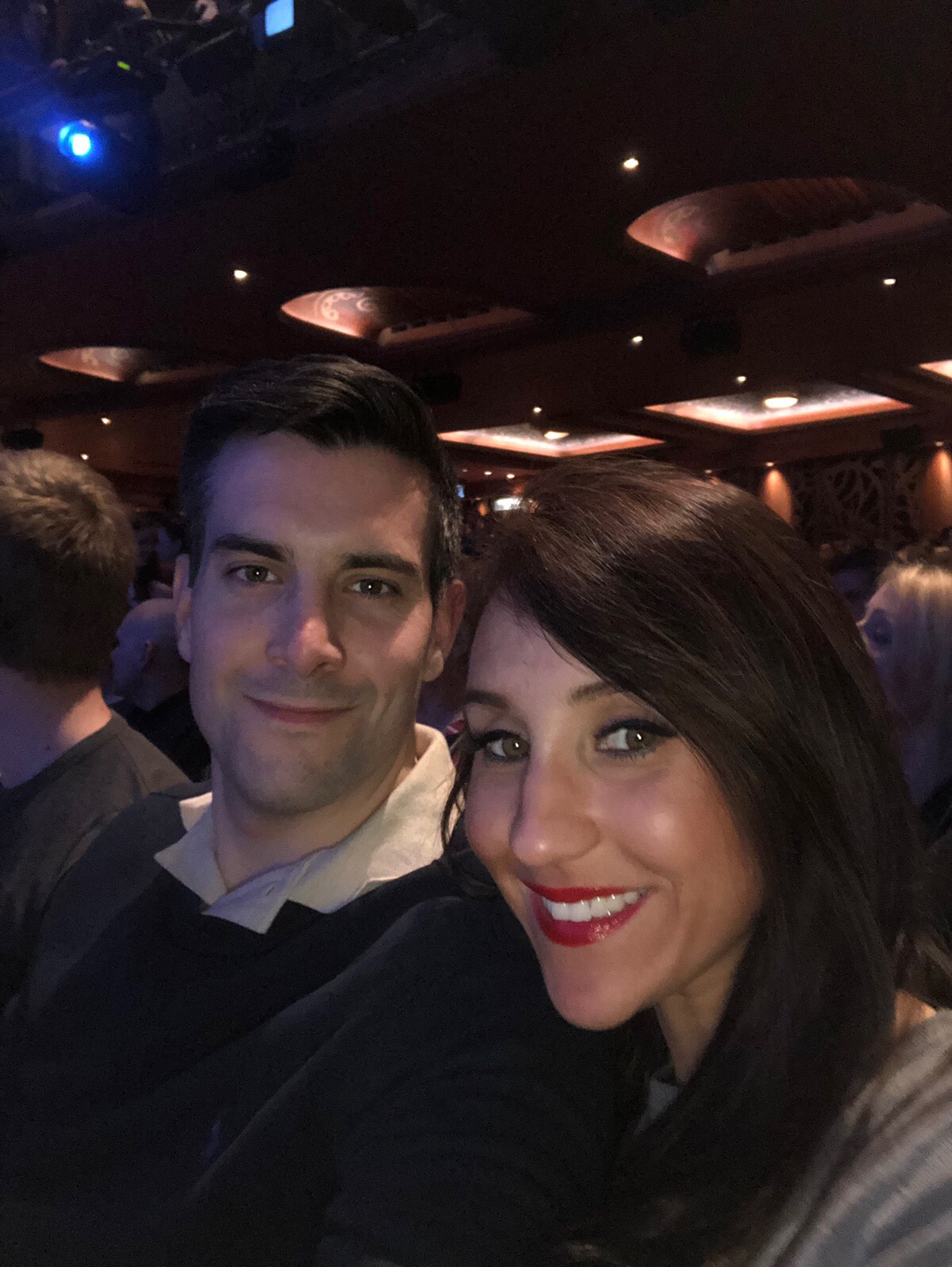 I was so sad when the show had ended, me and Luke were laughing about it all the way to train station!!
London was busy on this Saturday evening and I couldn't wait to get on the train and get back to the car. I was tired and the evening had turned a little chilly.
A cup of tea and our safe and cosy house was calling me. I was looking forward to a shower, and chilling out before bed.
11.55pm, there is no place I'd rather be than curled up with Luke on our cuddle chair.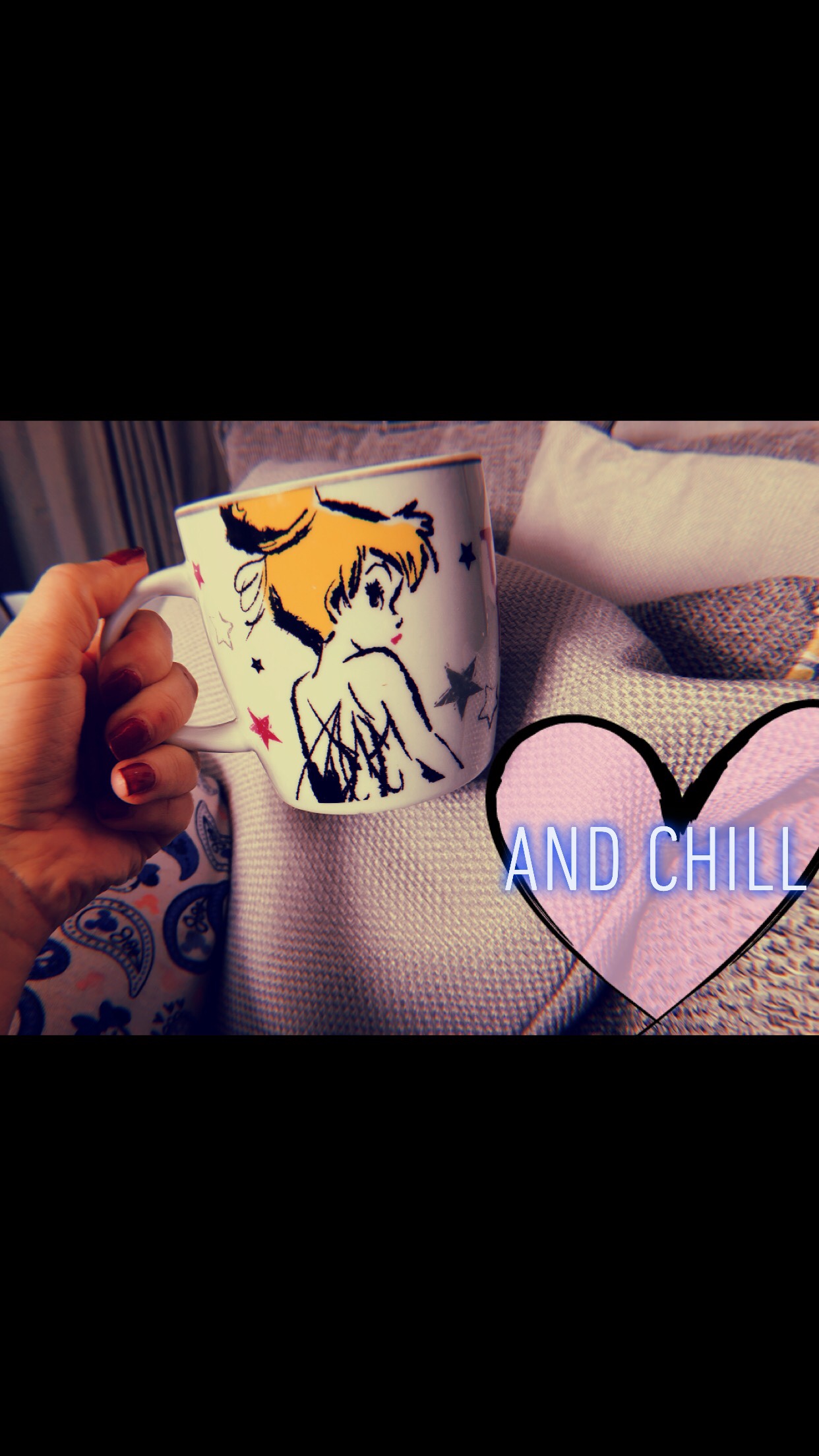 And finally bed, what a day it's been. Now to sleep.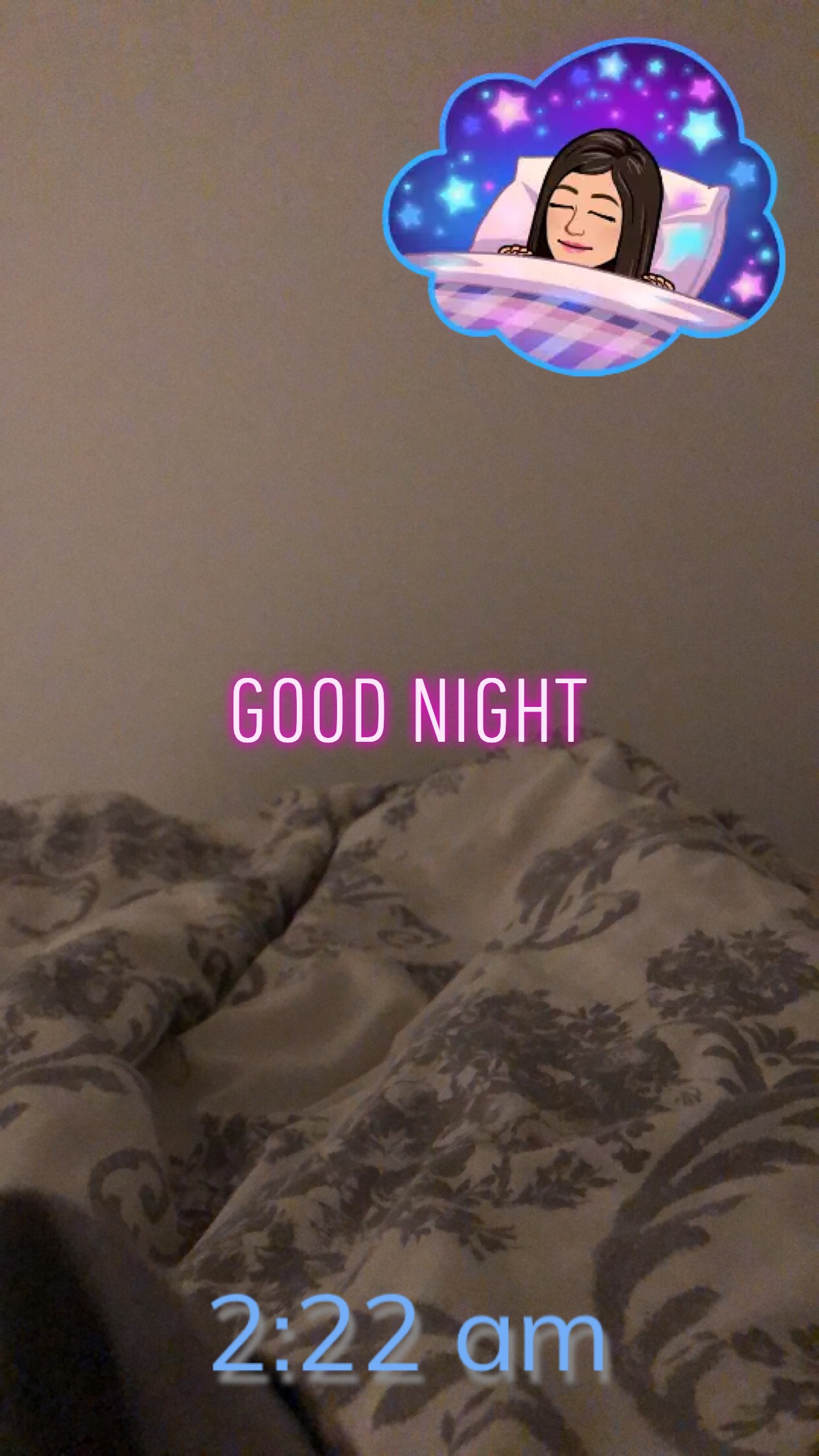 I'm ready for that lay in, in the morning.
Night!!
Thanks for reading, check out my other blogs here ?? https://lifestylelisa.com/category/lifes-little-adventures/
Please give my post a like, and feel free to follow lifestylelisa
?