31/10/2018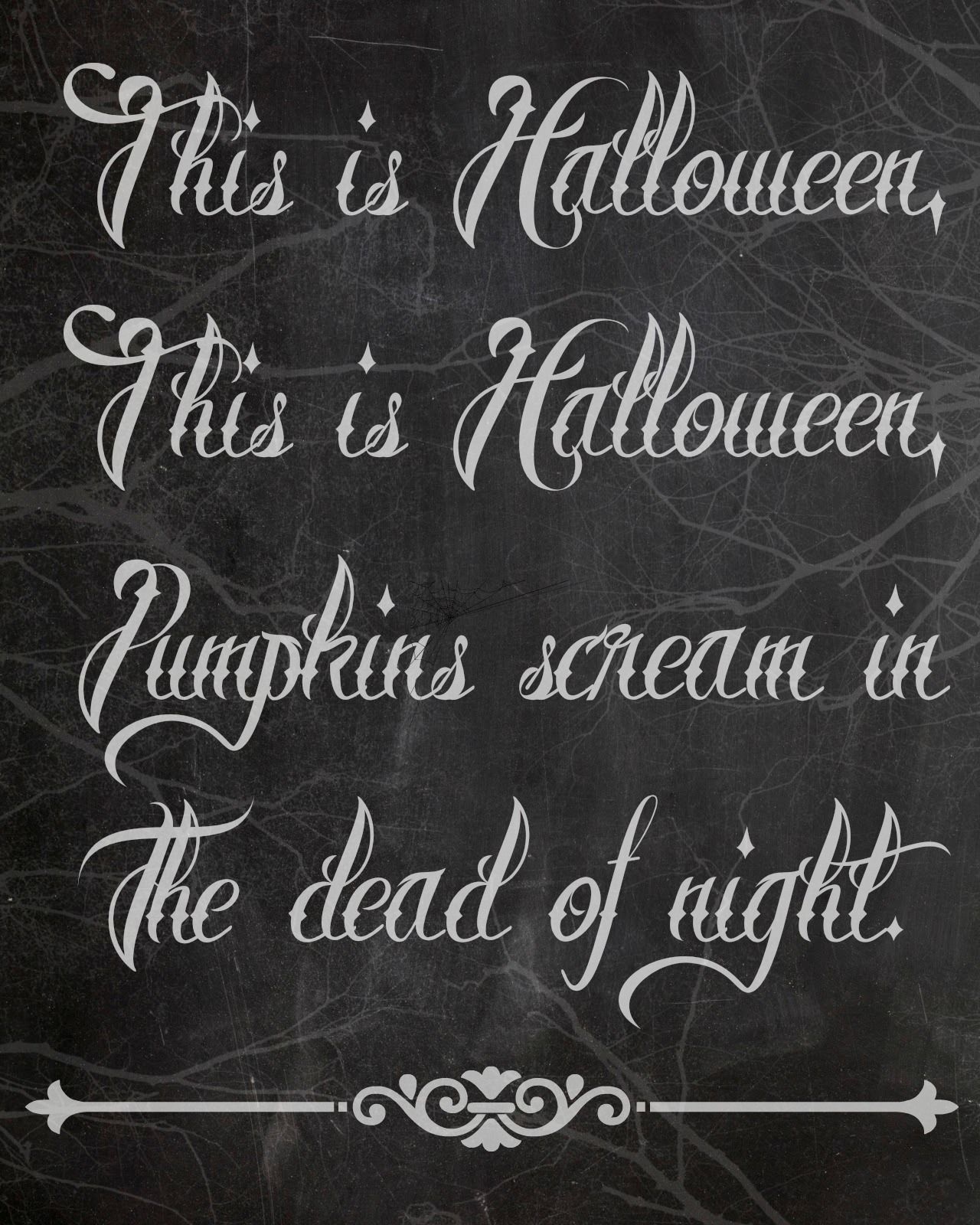 Hi everyone, happy hump day Wednesday!!
Not only is it Wednesday today (you know, that day of the week when you can start to see the weekend!) BUT it's also officially my FAVOURITE time of the year (okay apart from Christmas) but it's my other favourite time of the year….HALLOWEEN!! A time for scares, scary movies, candy Apple's and lots of chocolate!!
YES I am sooooo sad as for the first time in 3 years I am not in WDW celebrating Halloween at Mickey's not so scary Halloween party!! Still maybe next year right!!??….. But that doesn't stop me from making an effort whilst being here at home in the UK.
Okay so I don't go trick or treating anymore (absolute sad face ) and my goddaughter lives miles away in Birmingham so I can't even steel her for a night, but luckily I do have a pretty awesome mum who is into Halloween as much as I am and completely makes an effort!!
The Taylor household is always decorated accordingly for Halloween and between me, my dad and Luke we like to have a little competition to see who can carve out the best pumpkin!!!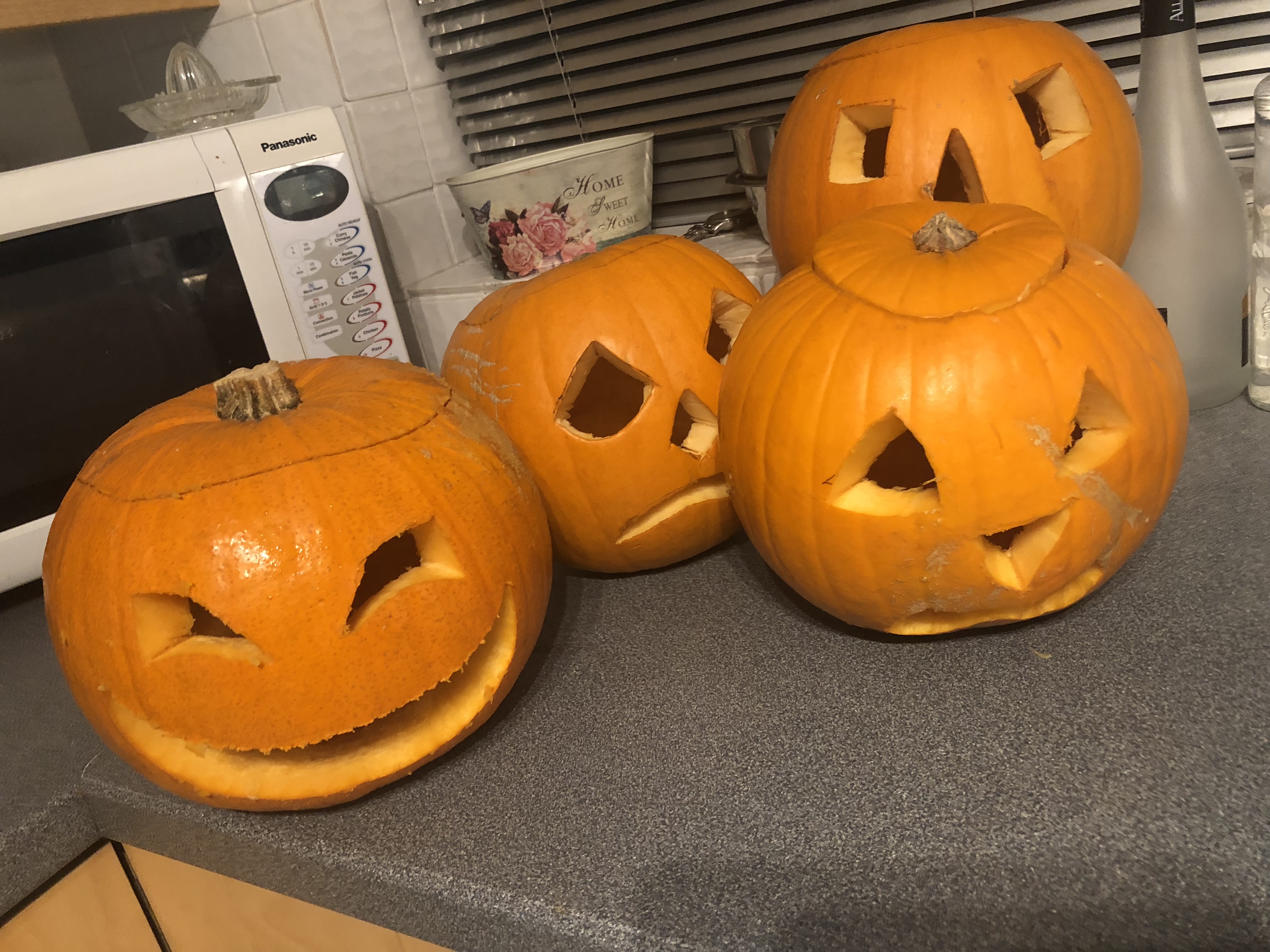 There are also plenty of treats waiting for little trick or treaters, and myself and Luke who seem to eat most of the sweet treats (big kids at hearts!)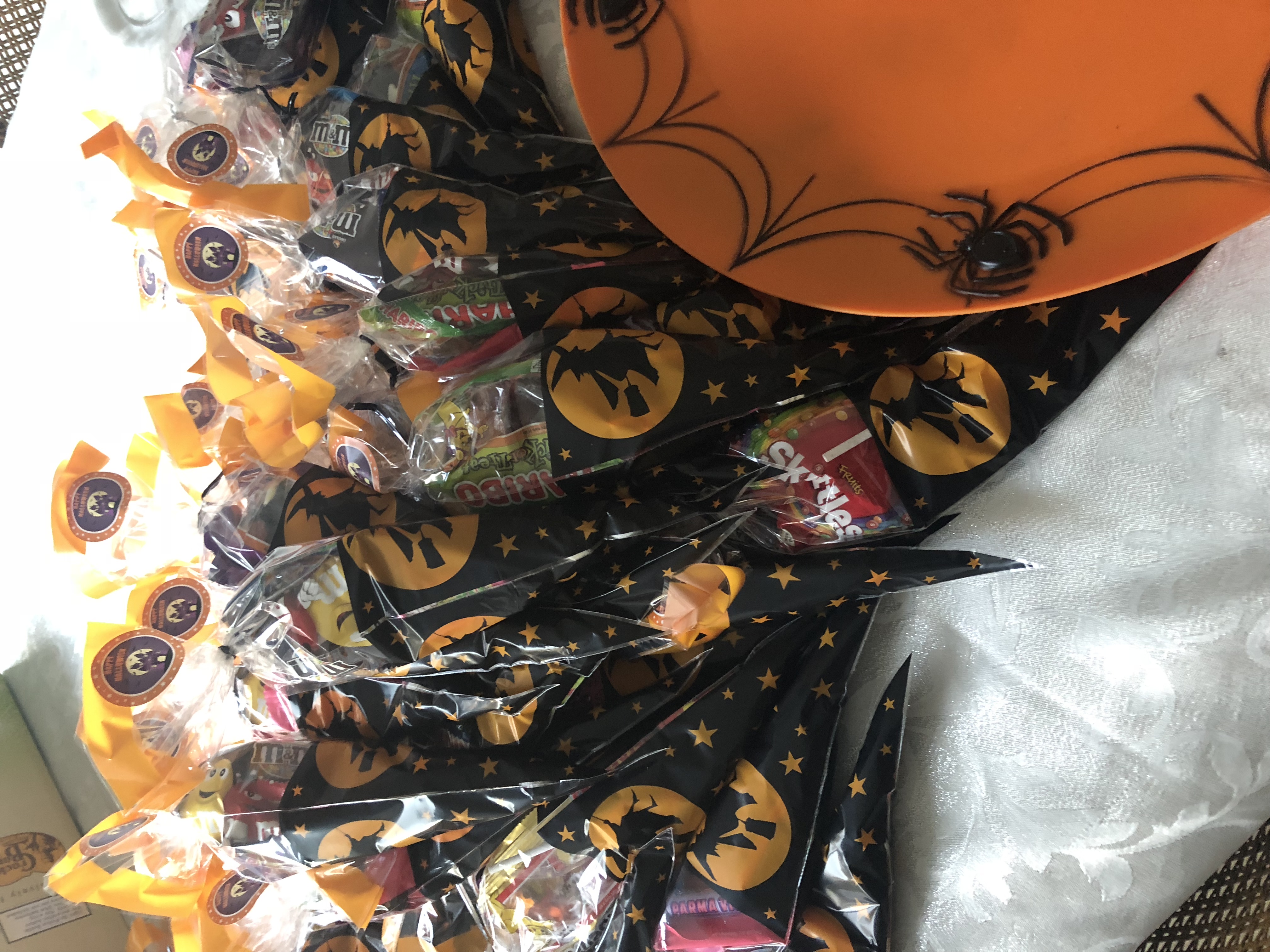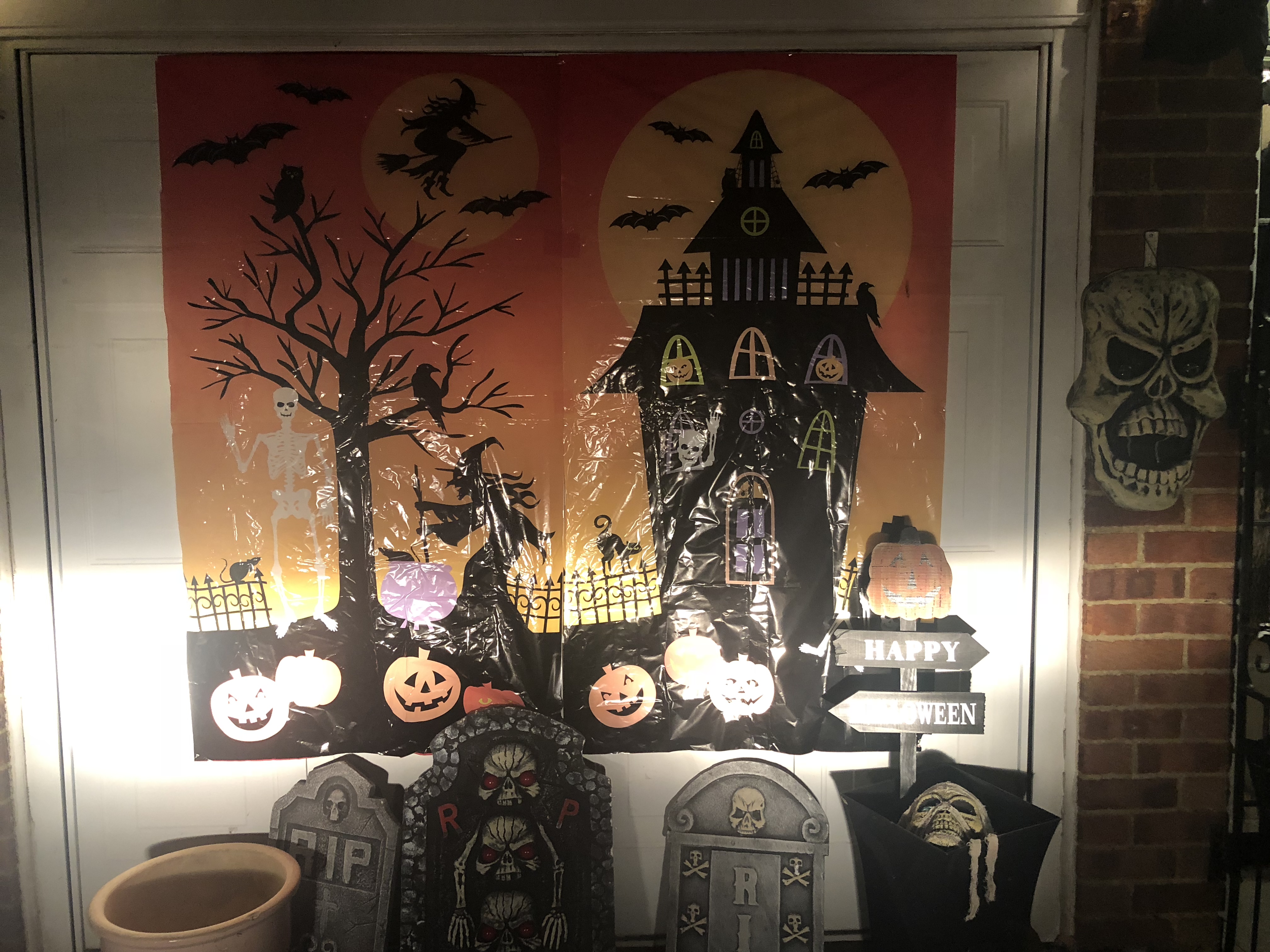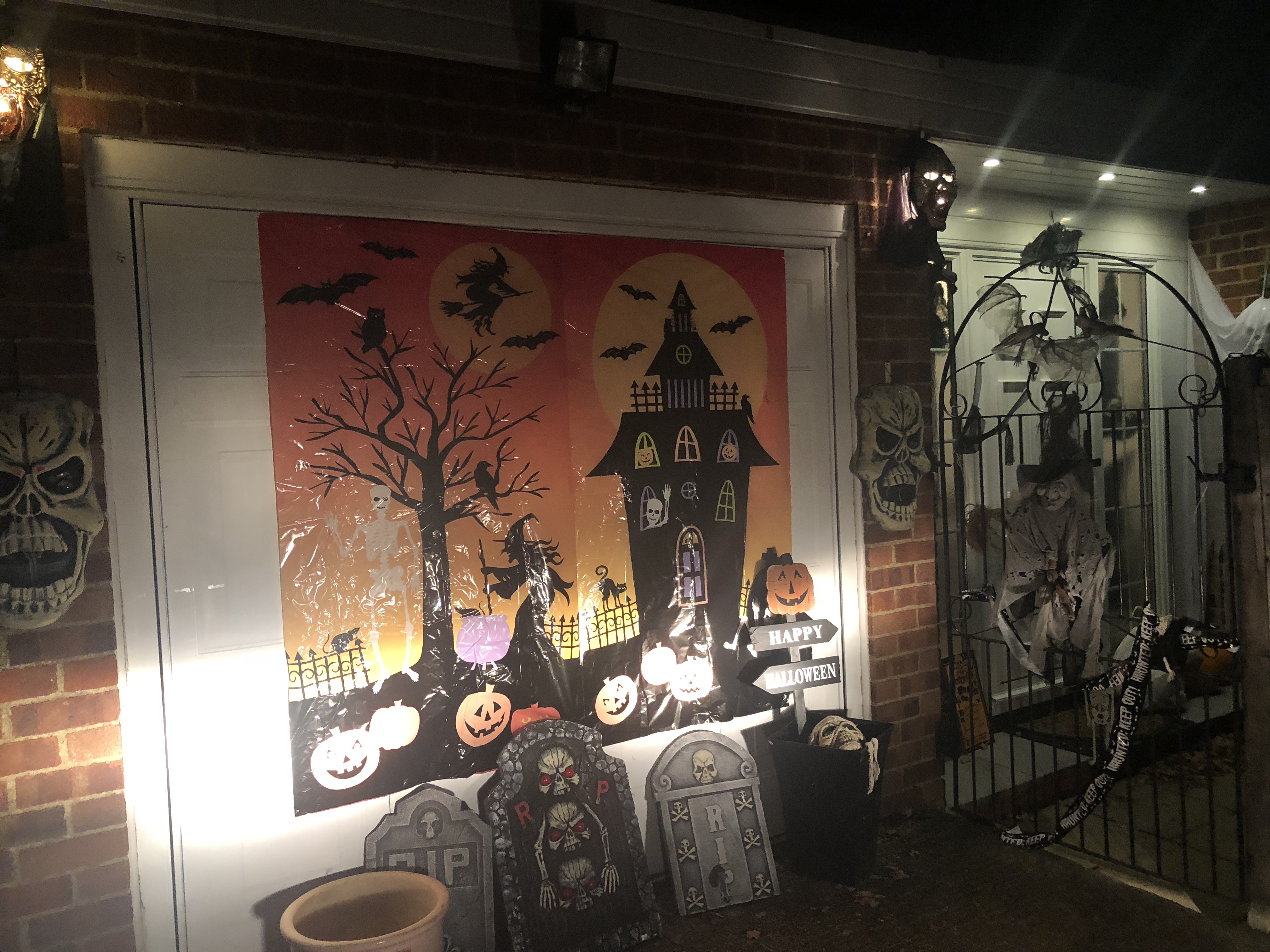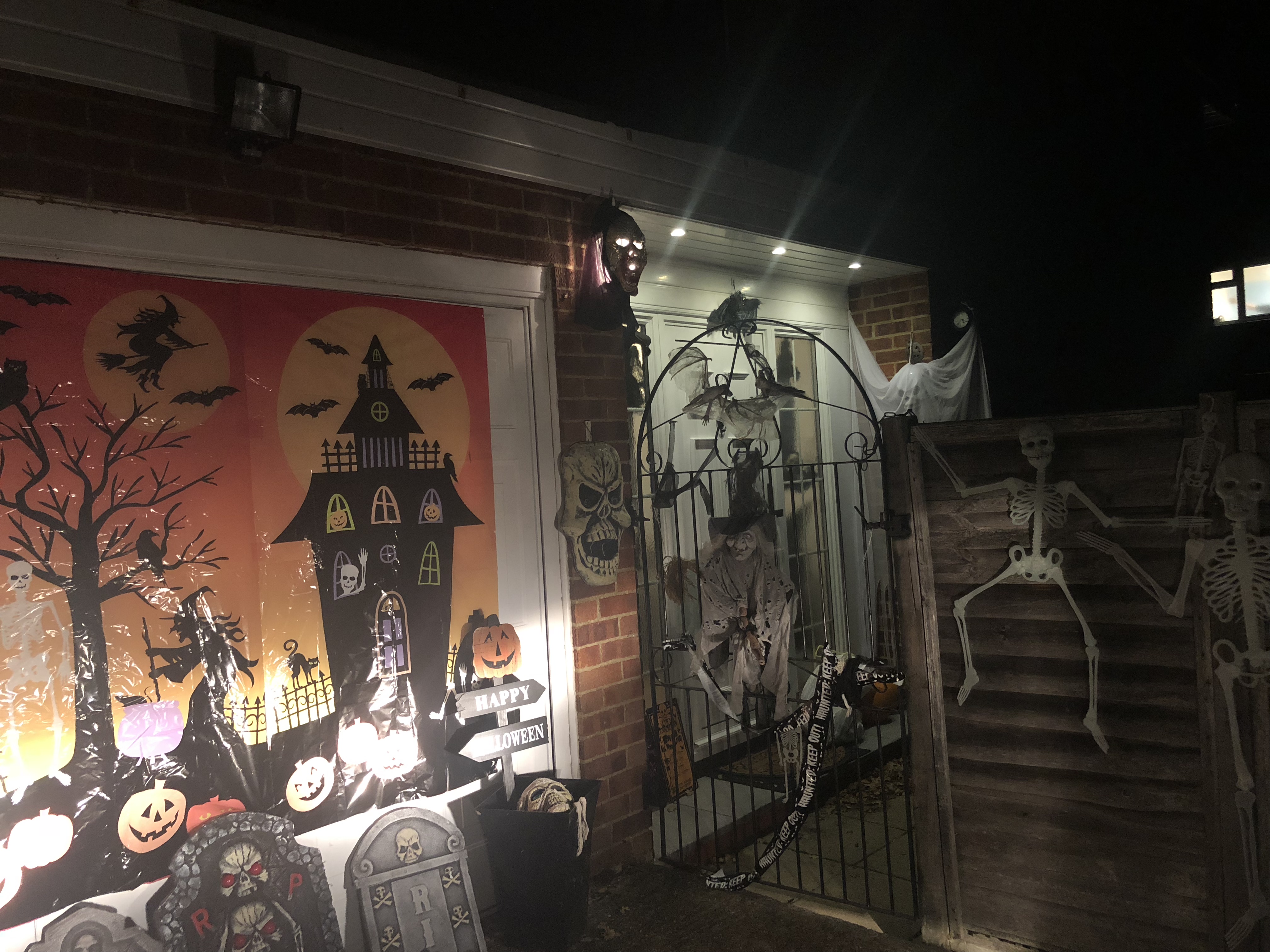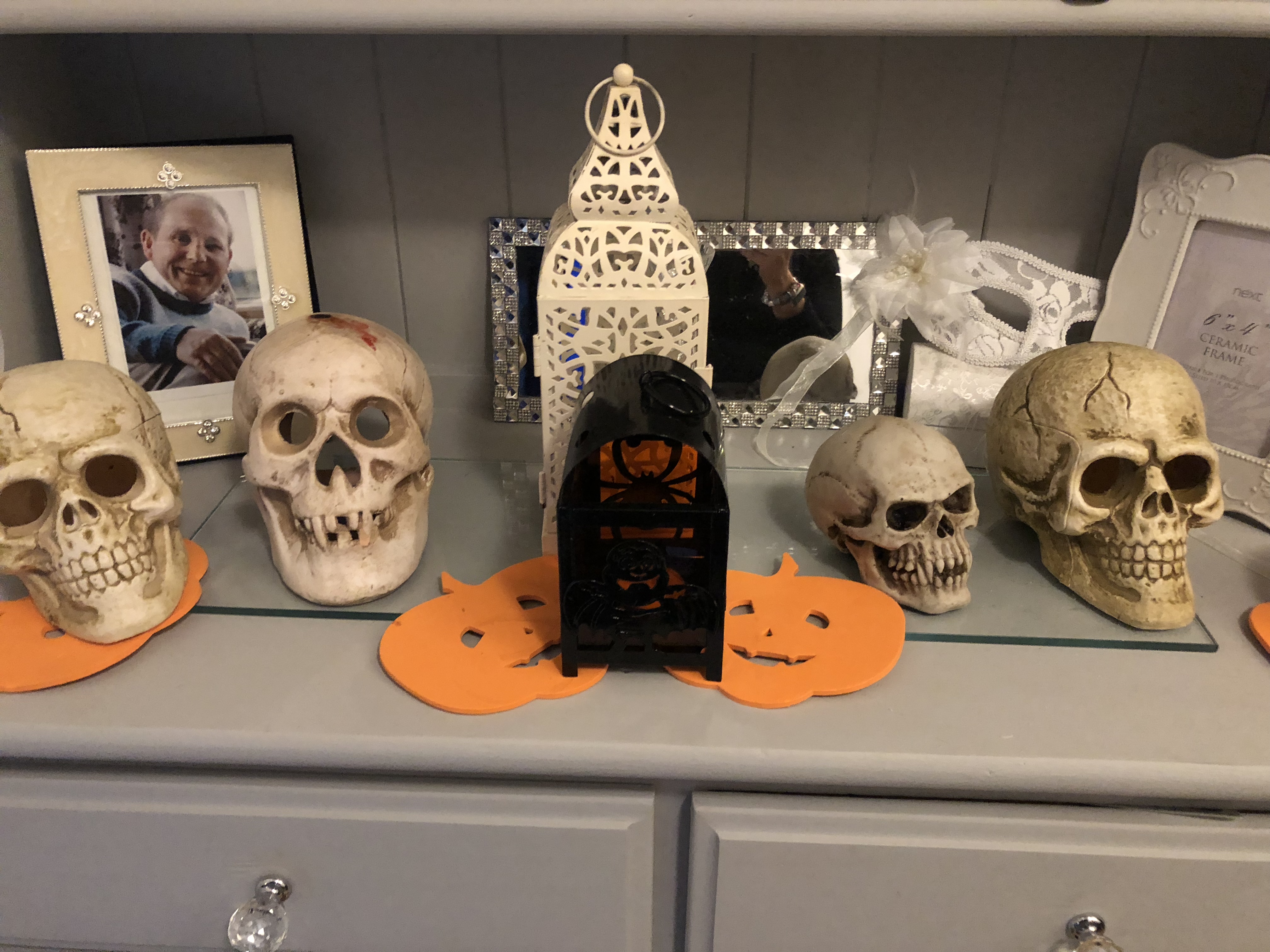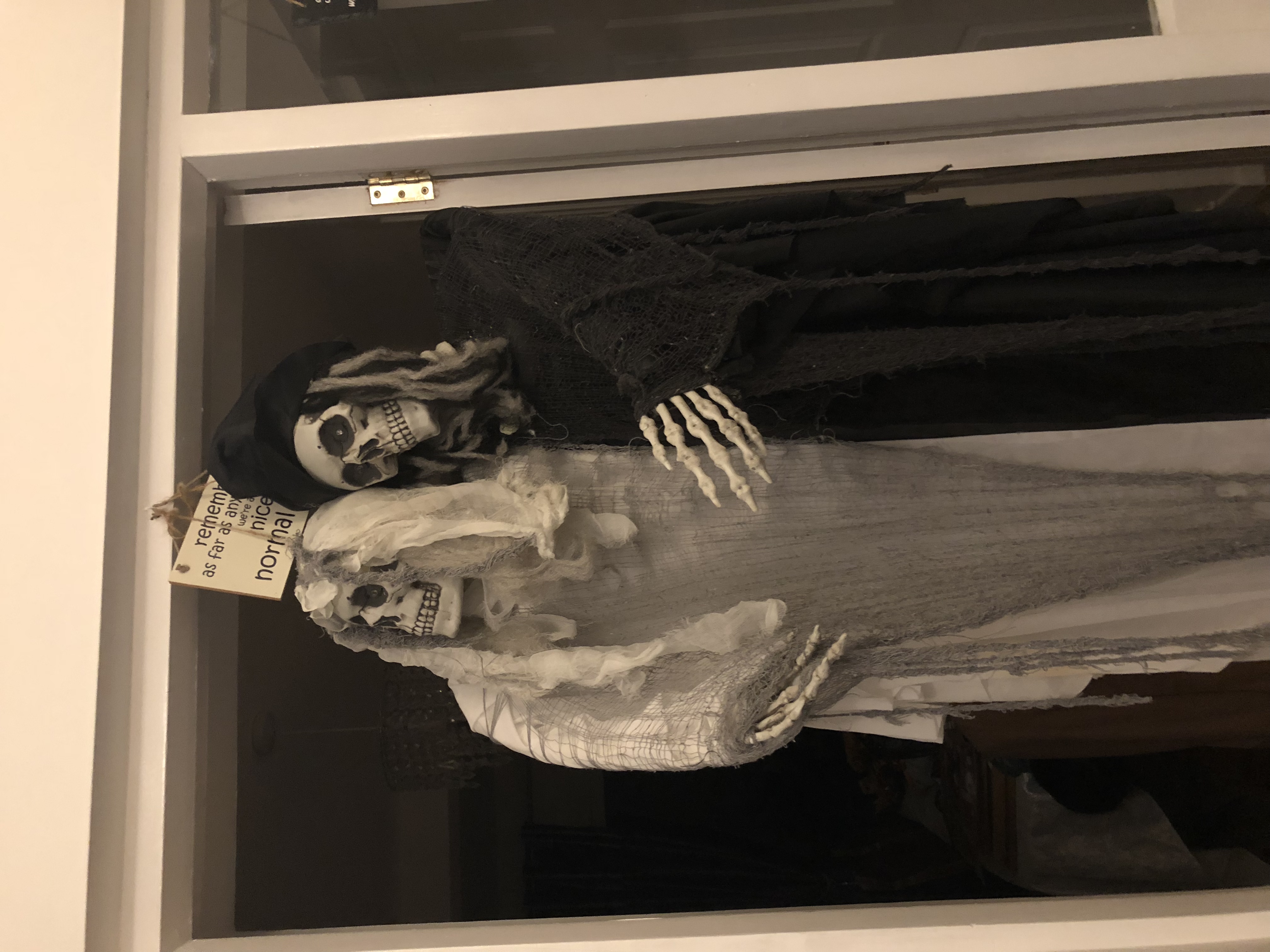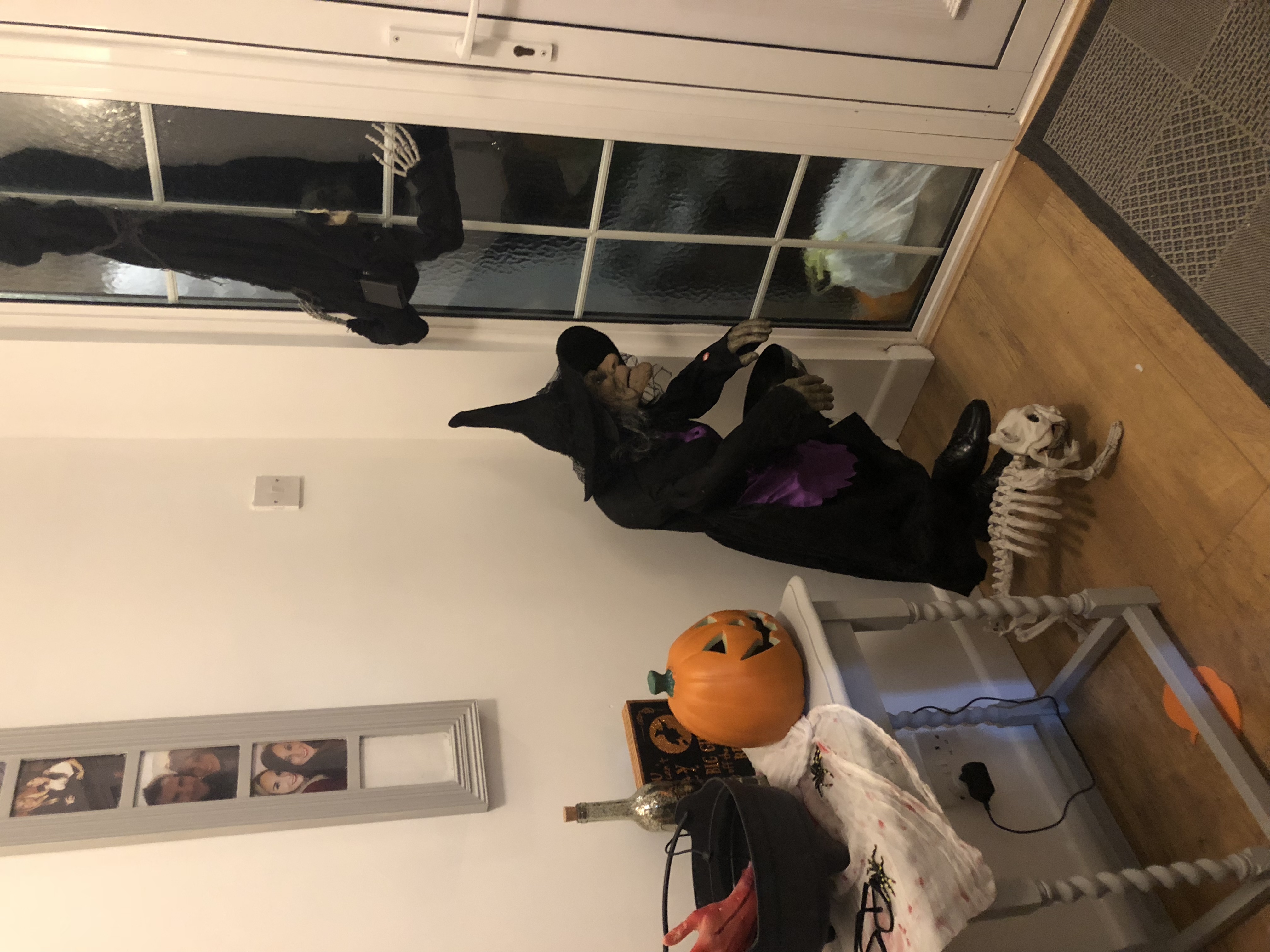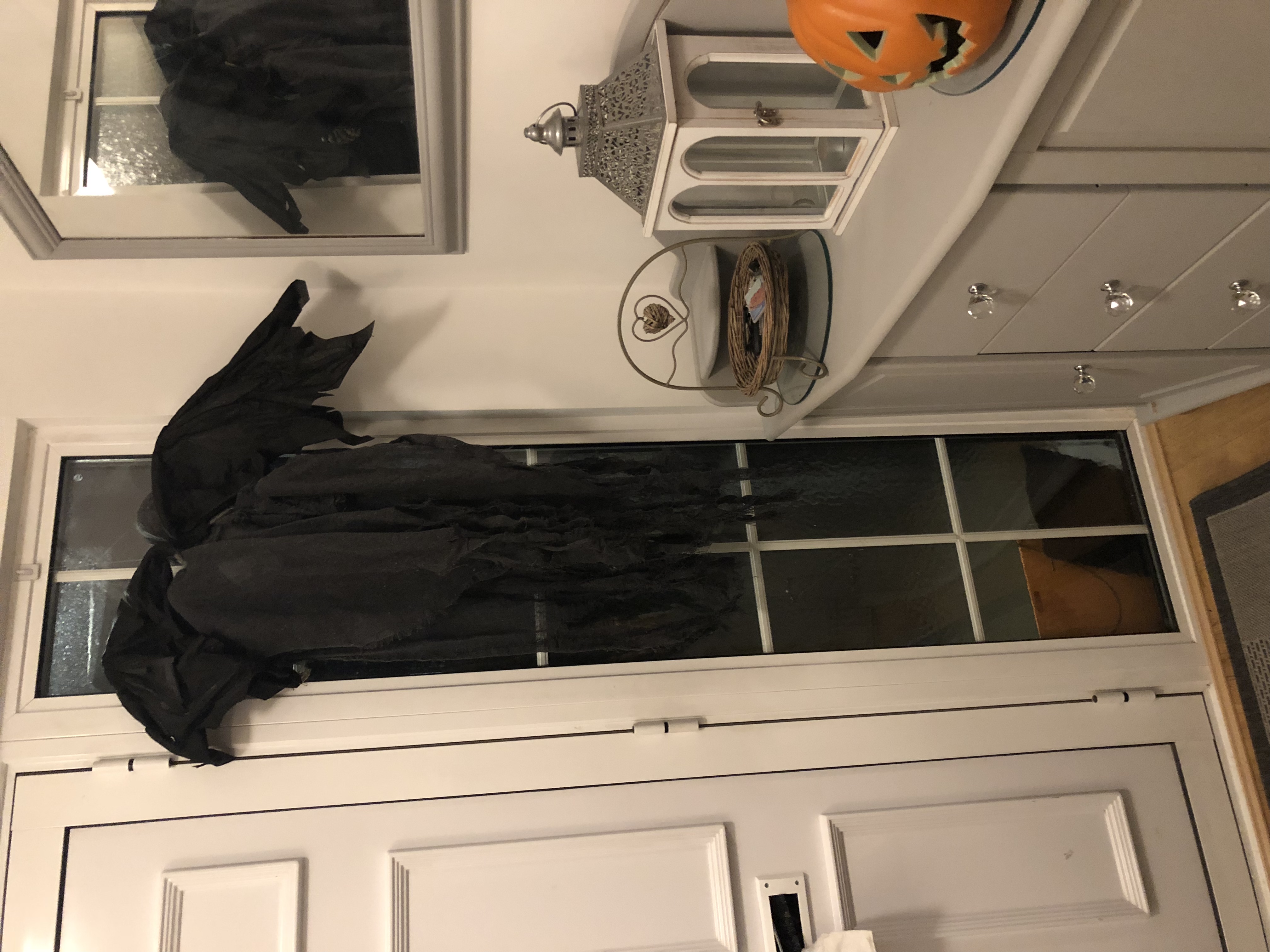 I honestly love everything about this time of year, from the fright nights I used to do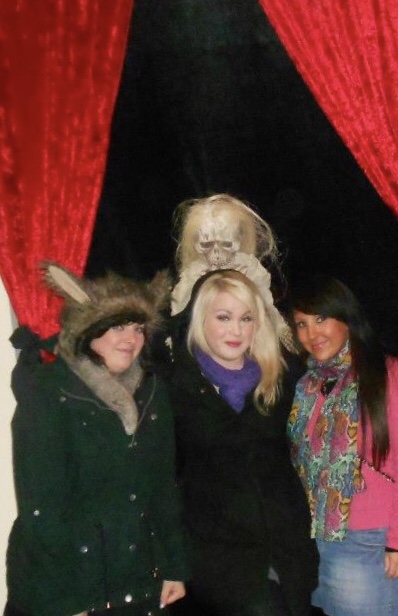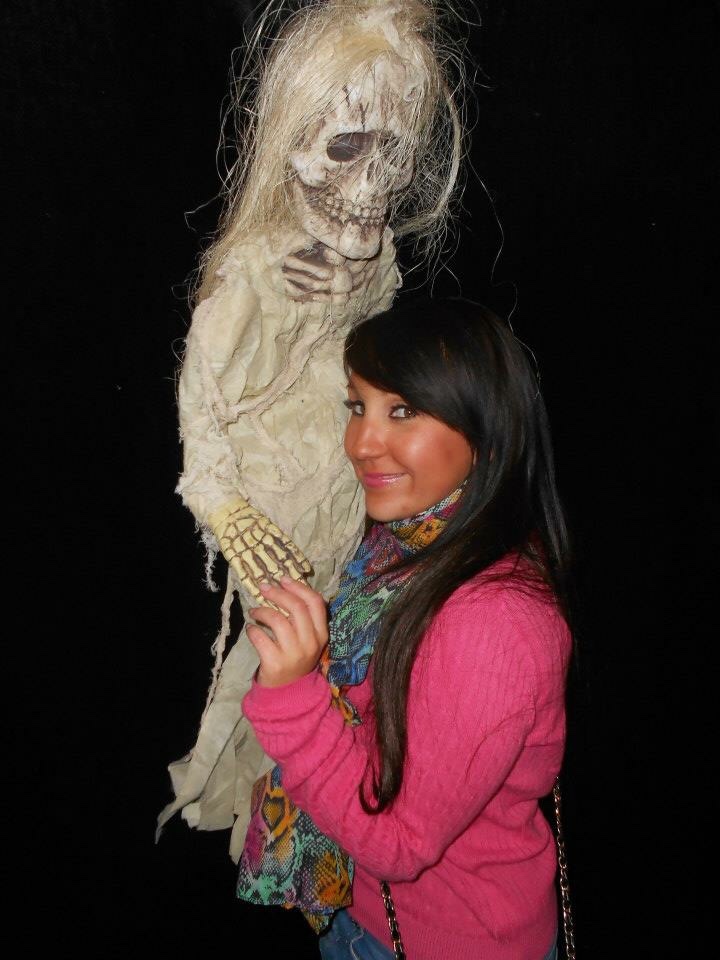 To the wicked Halloween party's one of my best friends used to throw, honestly they were awesome and a good excuse to get dressed up. It was one of those party's where everyone made an effort!! I love fancy dress!! My favourite costume EVER was when I went as a doll, I put in a lot of effort into that costume and was super happy with the result!! Here's the 2013 fancy dress throw back photo!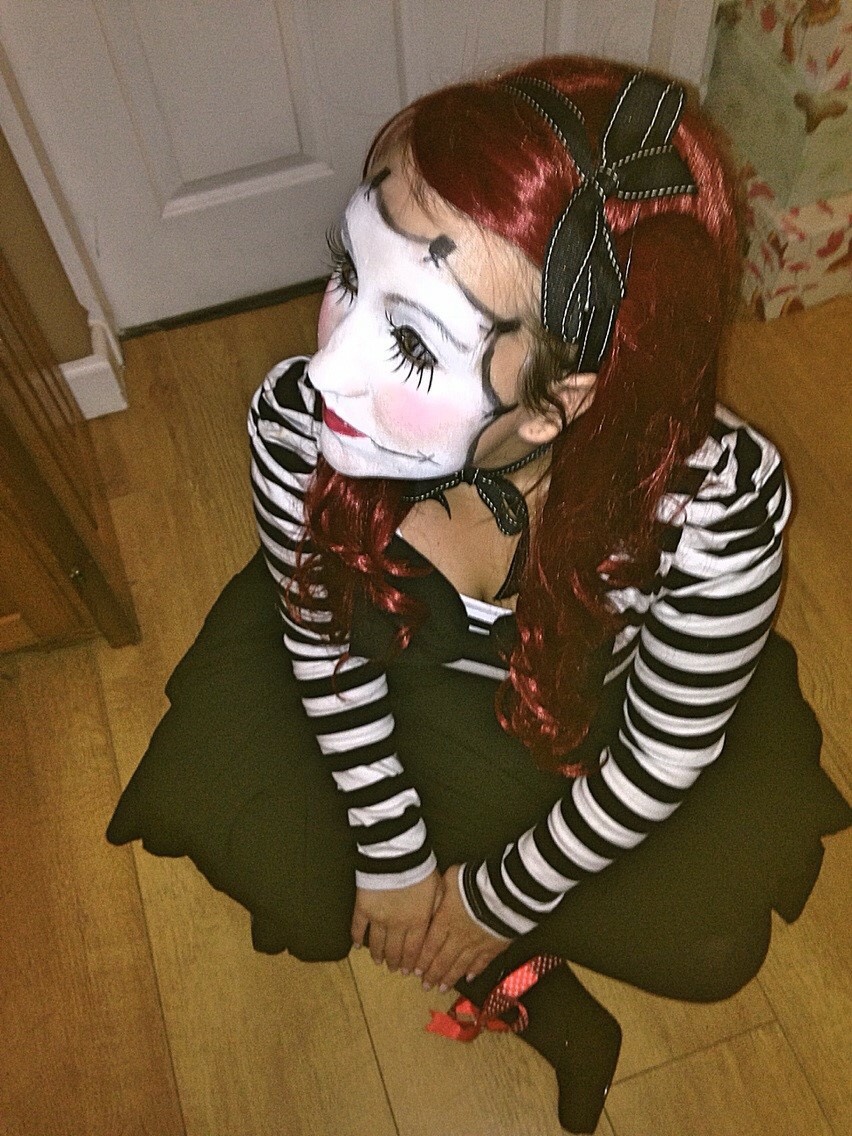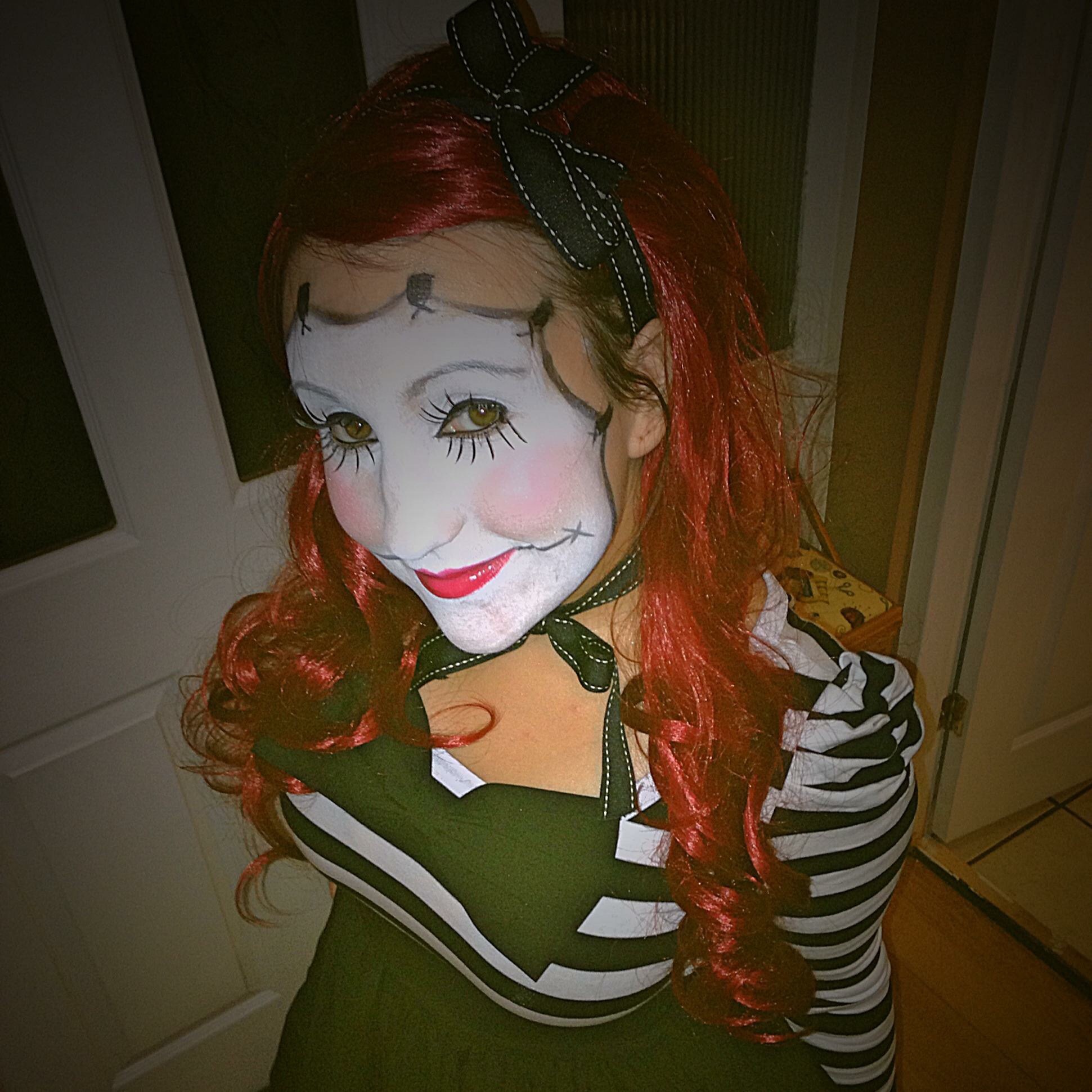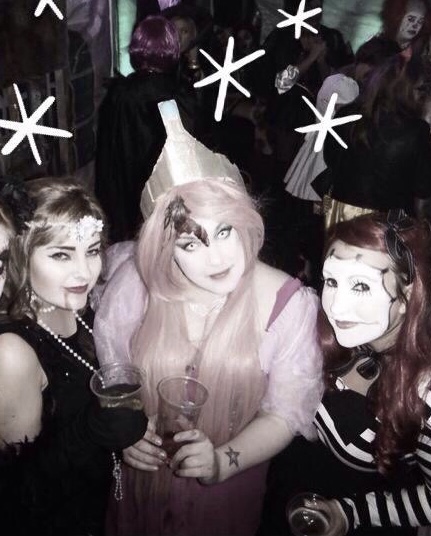 Since then we've enjoyed many other fancy dress party's (except when your best friend decides to head off to Florida for 3 weeks instead of throwing an awesome party!!)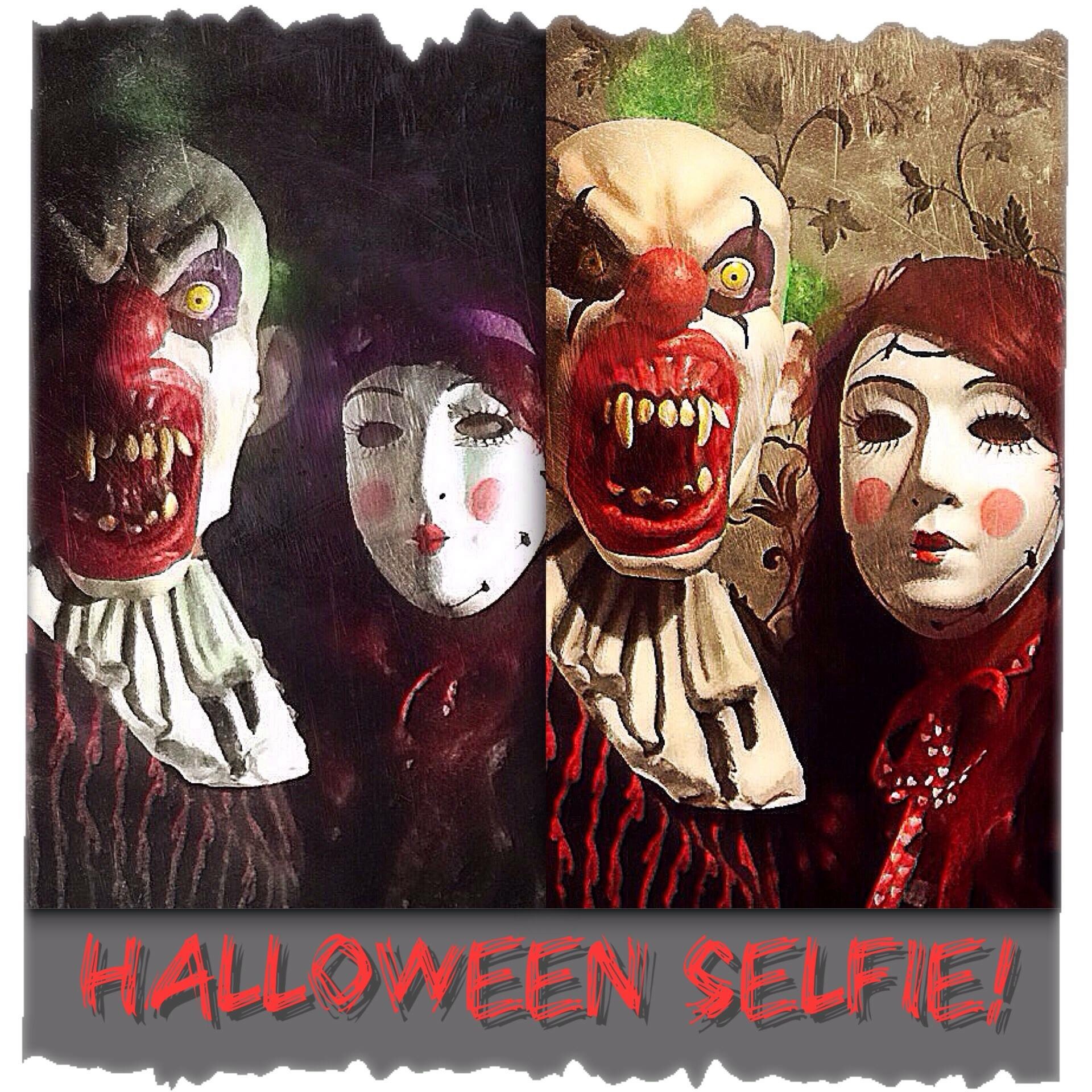 Really, who doesn't LOVE a bit of Halloween fancy dress right!! And I love it when people actually put in the effort!! I can't wait to be able to throw my own Halloween party!!! It's definitely on the cards!!
So now with the pumpkin's carved the treats by the door, a hot chocolate and candy apple for me, tonight it's all about the Halloween movies! Hocus pocus and The nightmare before Christmas are the movies of choice for All Hallows' Eve !! I can't wait to get home!!
Happy Halloween everyone, and remember "Everyone is entitled to one good scare tonight"!!!