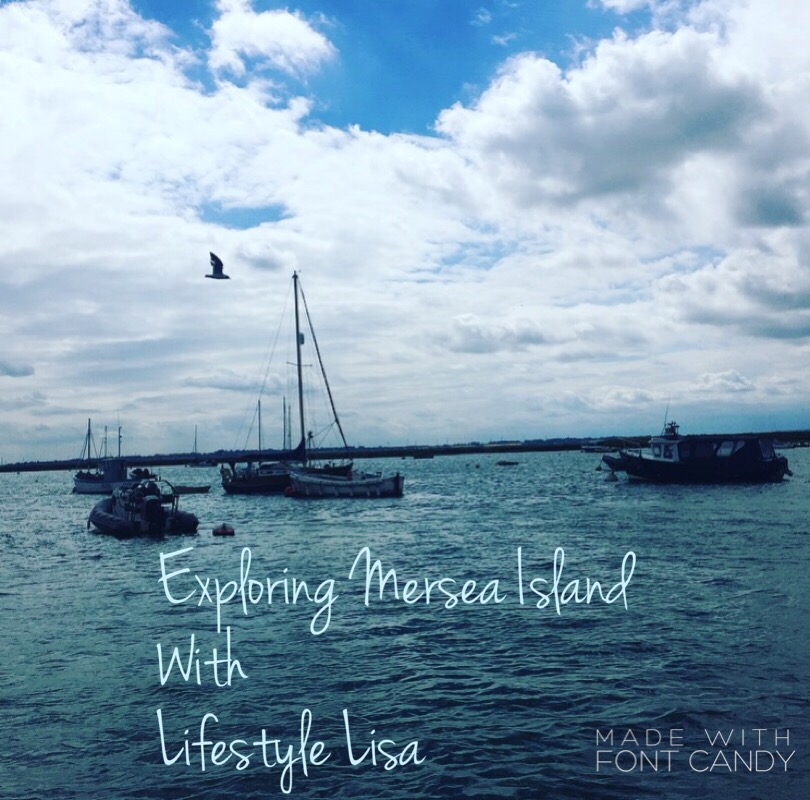 Luke and I always say it doesn't matter what we do with our spare time, as long as we are together. 
Last weekend, we decided on taking a long weekend break (15th – 18th July 2017), and headed over to Mersea Island to do a bit of chilling out and exploring the beautiful island.
As soon as I cross the bridge that takes you onto Mersea Island I instantly feel as though I am away from Essex and instead could be in Ireland or Scotland or some other remote area. 
To me it looks like something straight out of book and if I had enough patience to sit down and do so I would certainly love to write a novel and base it on Mersea Island!
When isn't there time for a selfie?
If you find yourself lucky enough to visit this little gem, then you can ensure good food from the quaint little bistros and cafes that line the harbour's edge. Seafood of course is delicious and is all caught locally, so should definitely be tried whilst on your visit. 
We spent hours strolling around the harbour stopping at cafes and eating home-made ice cream, enjoying the views and the beautiful weather. An activity that almost everyone was out and about doing was crabbing, I wasn't exactly in crabbing attire on my visits (maybe next time) but the boardwalk was full of excited kids, and some adults too trying to get a good catch!
Just a little jellyfish
Luke and I took a harbour tour on the Lady Grace tour boat, a 20 minute tour of the pretty harbour costing only £3 per person. Great photo opportunities and we were the only 2 on that particular tour, the one before had around 12 people, so it's just luck I guess.
I will never tire of visiting this beautiful island and have already been lucky enough to spend 2 long weekends here at the beginning of the year. I love it in the Autumn, winter, spring and summer! Wrapping up warm and walking along the beach is just as much fun as watching the world go by whilst sitting outside a cafe on a hot summers day!
Luke and I are planning on trying some water sports on our next visit! I already know that Luke will be better than me!
It takes us 45 minutes to get to Mersea Island, so it's literally just down the road! Be sure to check tide times before you go and during your visit so you don't get stuck on the island if you are not staying!
For an island so small there is plenty to keep you occupied.
My personal recommendations 
The coast inn is a firm favourite of Luke of mine and over a 4 day long weekend we ate here 3 times!!….