I'm Back again with another WDW blog, this week I thought I'd chat about mickey's not so scary Halloween party, what you can expect and why I recommend it!.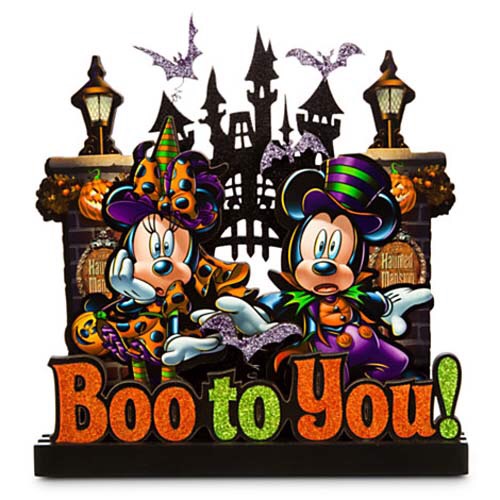 So this year will be my 3rd year in a row at mickeys not so scary Halloween party and obviously I love it! I love the atmosphere, the Magic kingdom at Halloween looks amazing and the parade and shows are out of this world. This is a separate ticketed event at WDW so is not included in your general park admission. The ticket costs between $72-105, but is well worth the price.The event usually runs from September through to Halloween, and is on selected nights only at the Magic kingdom.
I usually find that the day I attend the not so scary party is usually a day that I have scheduled to spend at the Magic kingdom anyways, so I usually have a chilled out morning and head over at around 11am. At any point during your day at the park you can go to guest relations to swap your ticket for your wristband .The park closes to general ticket holders at 7pm and from then on only guests wearing wristbands are allowed in the park. When picking up your wristbands you will also be given your trick or treat bag! (Keep it safe you will need it later on!). Through out the park they have treat stations (which can be found on your map) you can visit as many times as you like and as you walk through you will be greeted by cast members who will fill your bag with candy! It's so much fun and is for any age!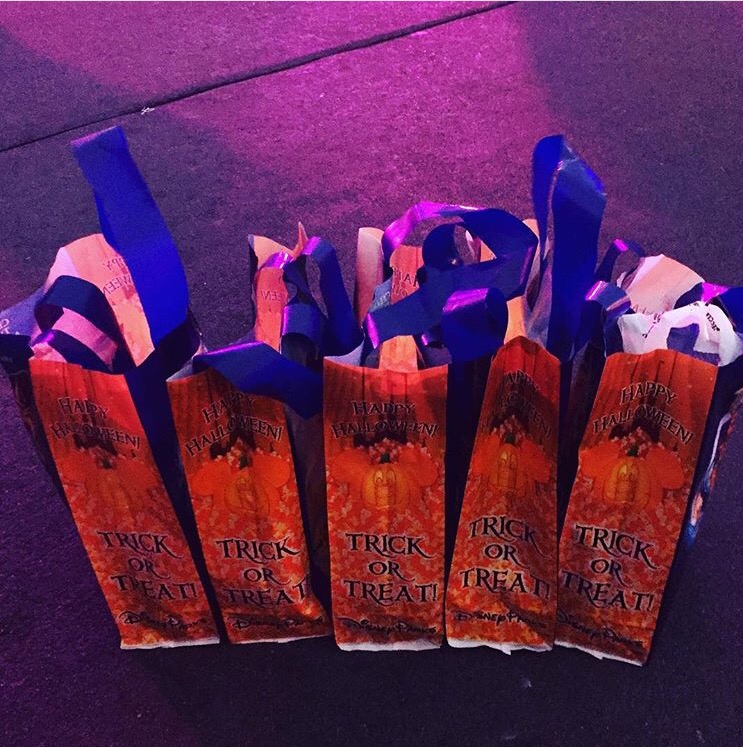 Halloween in America is huge but nobody does it quite like Disney! And I have to give praise to many of the guests I see from 7pm onwards who go that extra Mile to dress up! I have seen some amazing costumes over the years and it's great to see whole family's getting involved (please note that adult fancy dress is not permitted any other time except for this ticketed event). The park is full of pumpkins but done the Disney way of courSe! So it's still as magical as ever but has that hidden touch!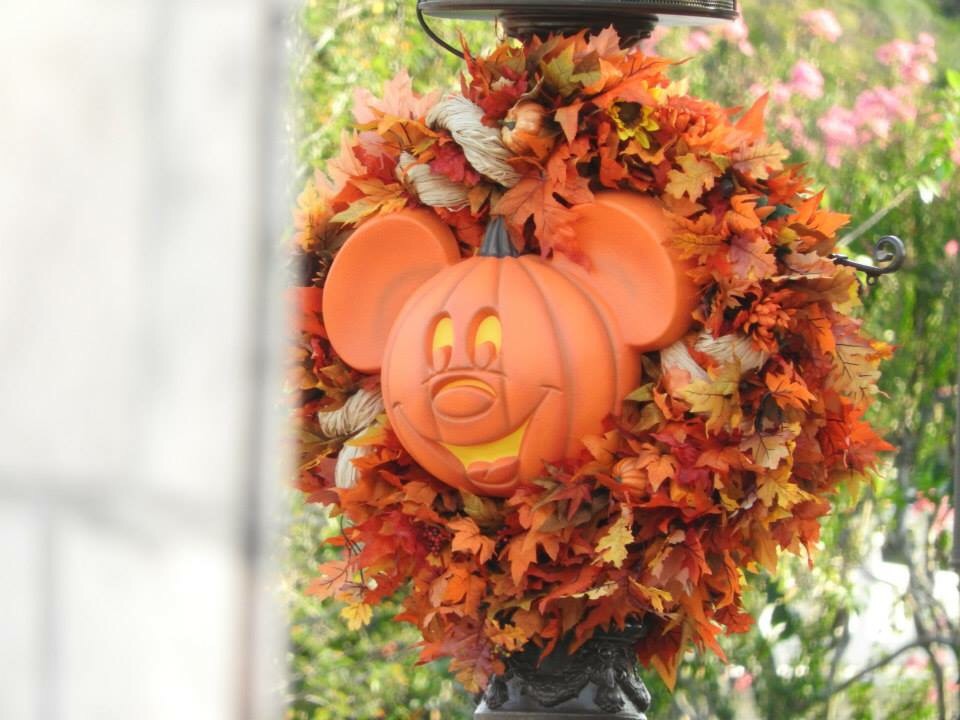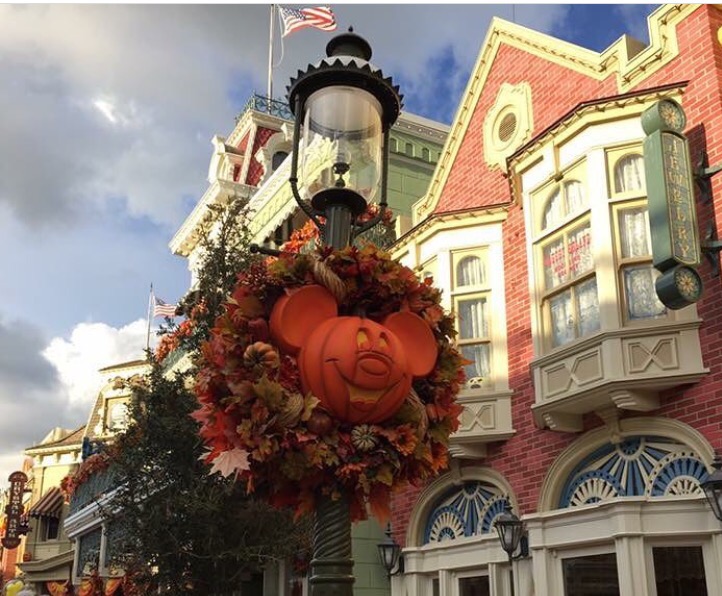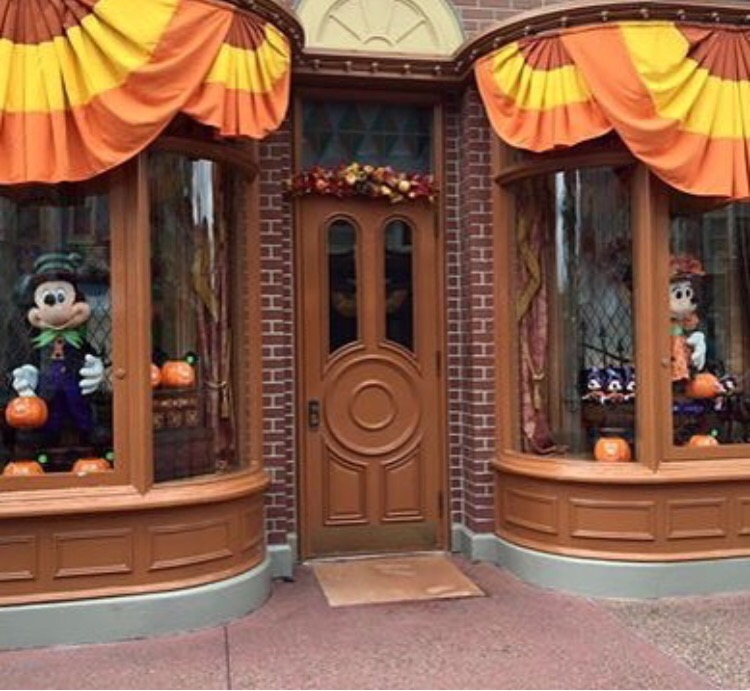 So as well as the rides being open later (thunder mountain and splash mountain are great to do in the dark) you will also be treated to an amazing hocus Pocus show and the boo to you parade!! I loved the hocas pocus show so much I watched twice in one night!! The singing and dancing are brilliant and the 3 main characters of the show really do resemble the Sanderson sisters!! The film itself "tis one of my favourite's but even if you are not a fan I'm pretty sure you'll love seeing it live!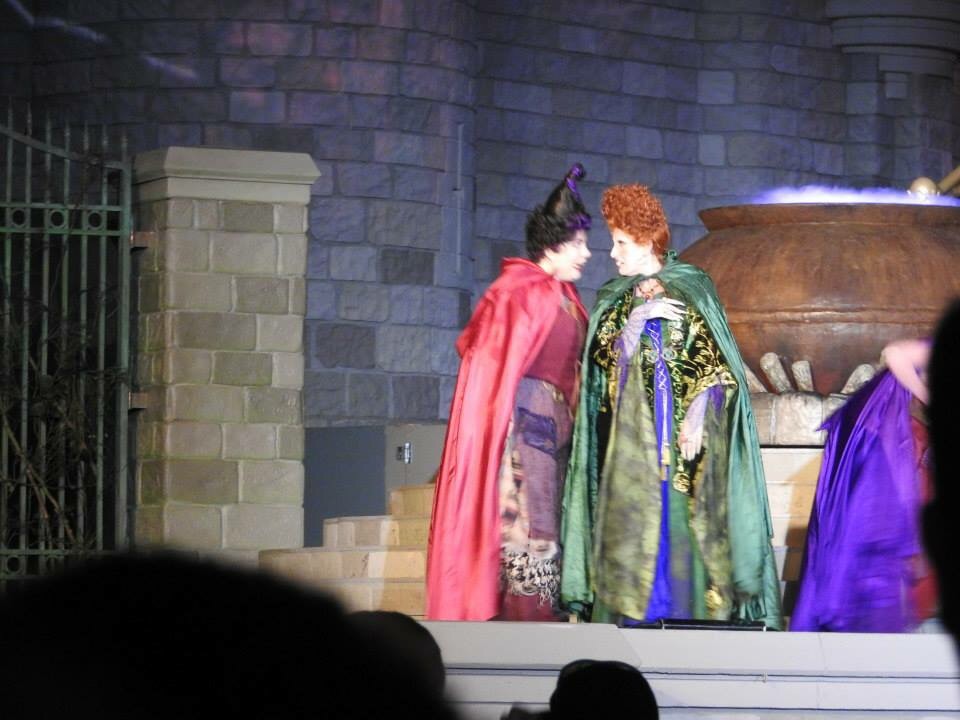 Of course after being treated to that spectacular show you are then treated to the boo to you parade! And what a parade it is! The jaw dropping part comes at the beginning when you get to see the headless horseman wonder down Main Street!, my jaw still drops at this!!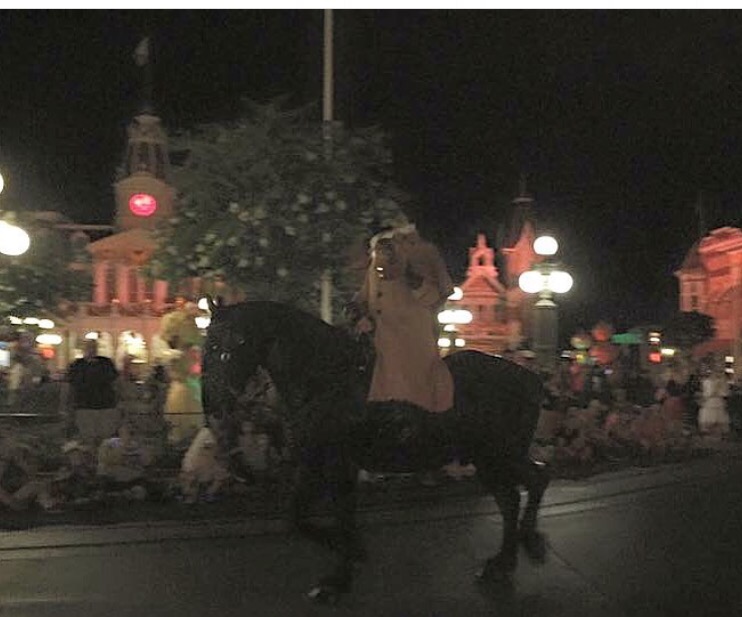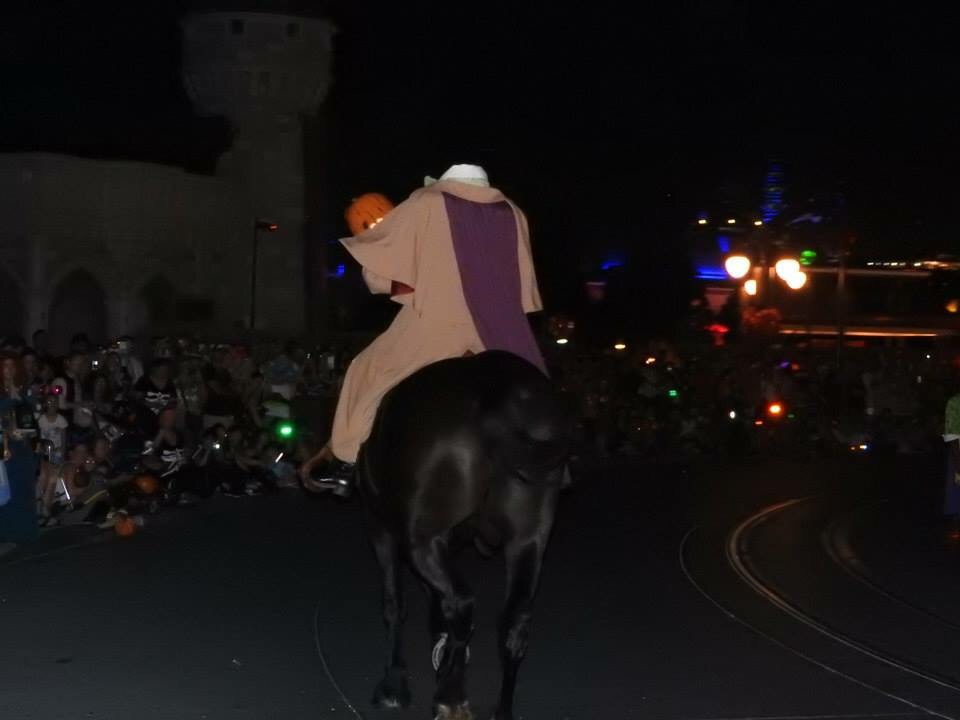 The parade that follows this awesome entrance is one of pure Disney delights mixed nicely with a little evil! Don't worry if you have young children…. it's really not so scary!?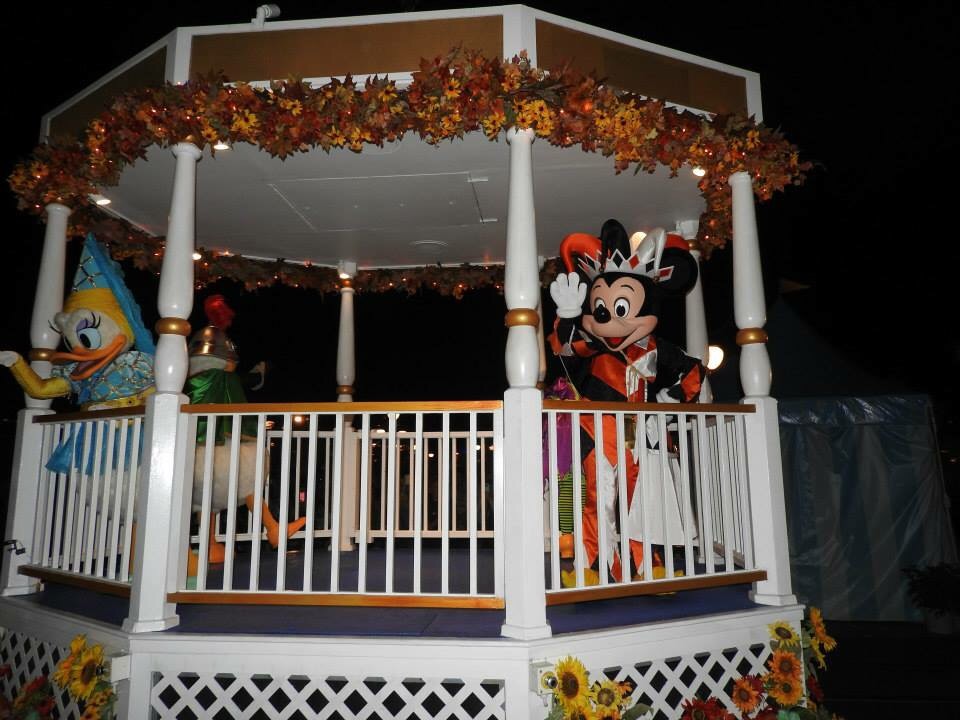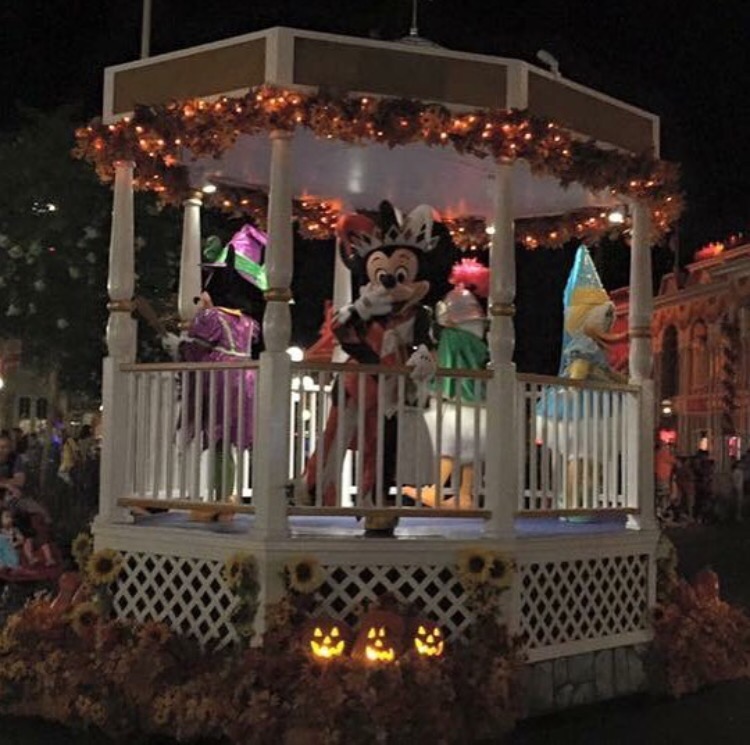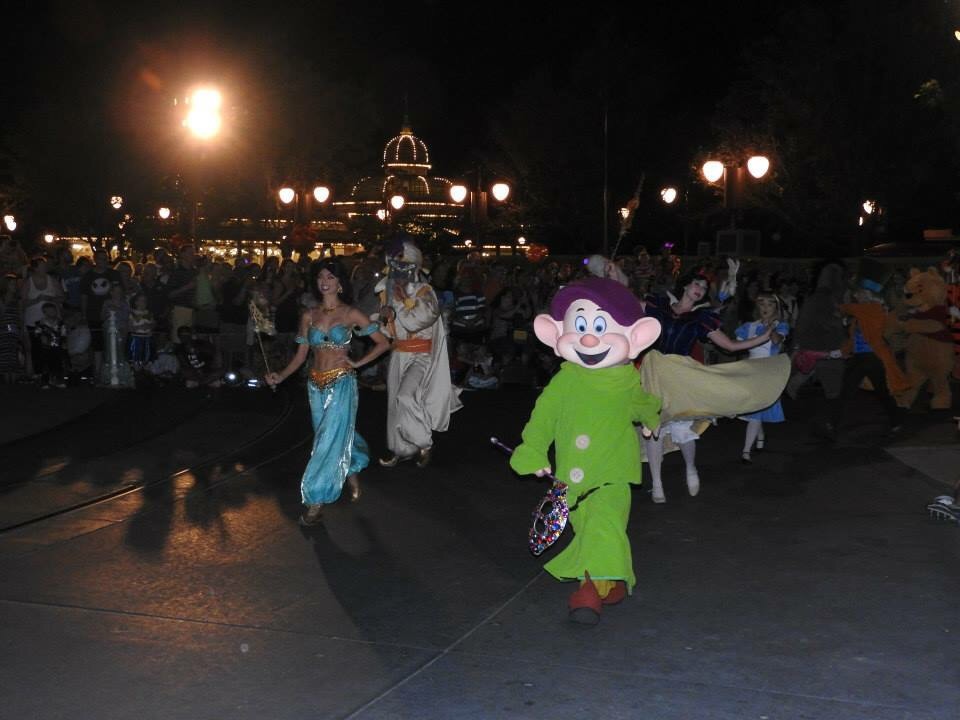 But you will be treated to a few grim grinning ghosts and grave diggers along the way…..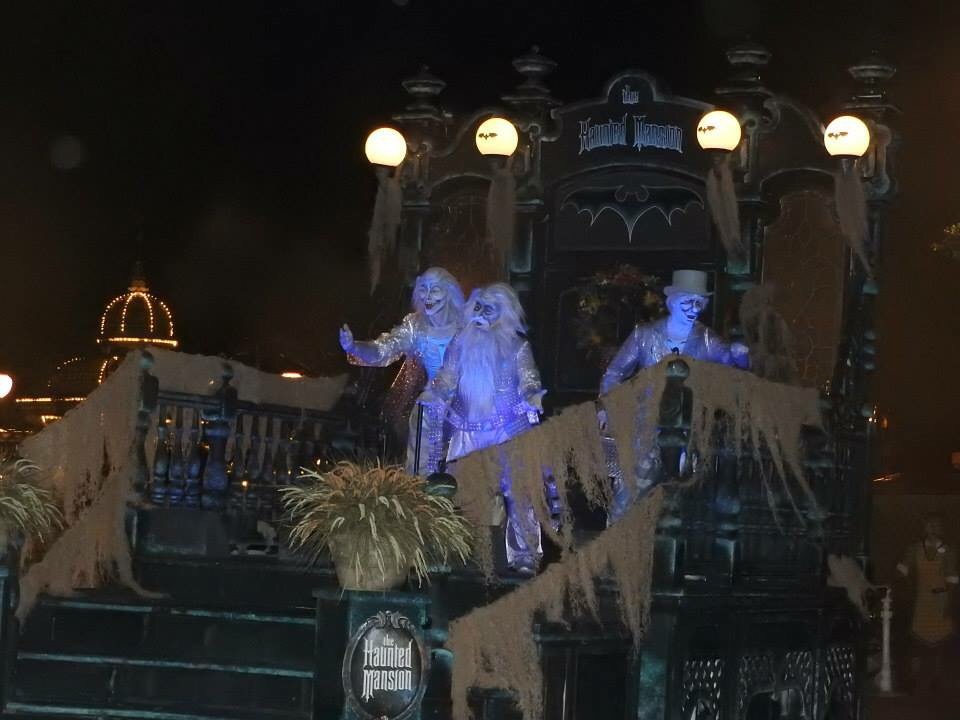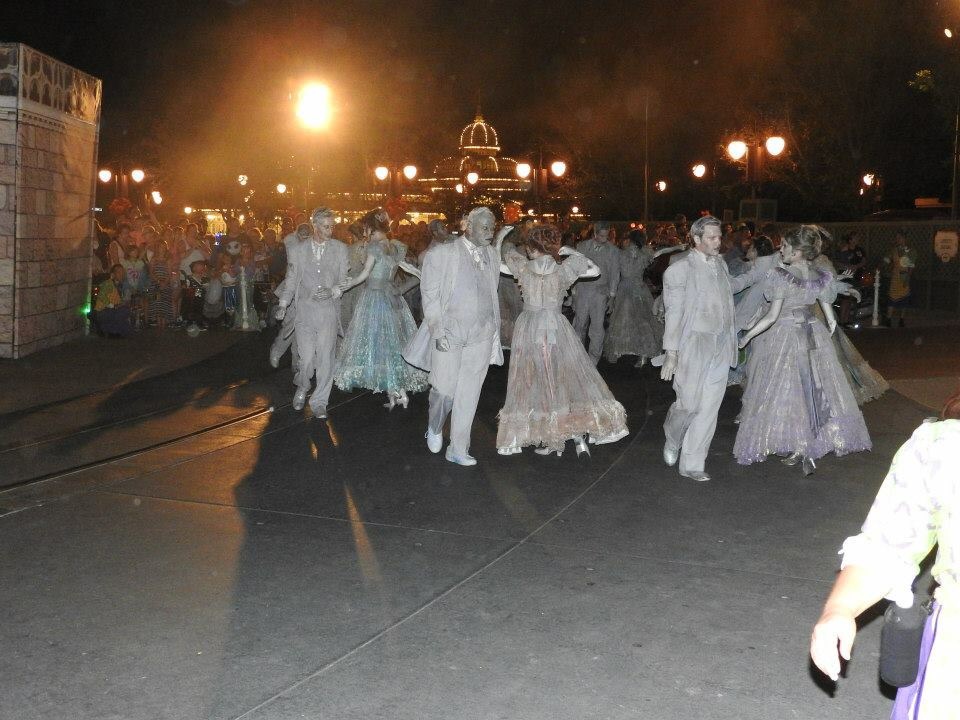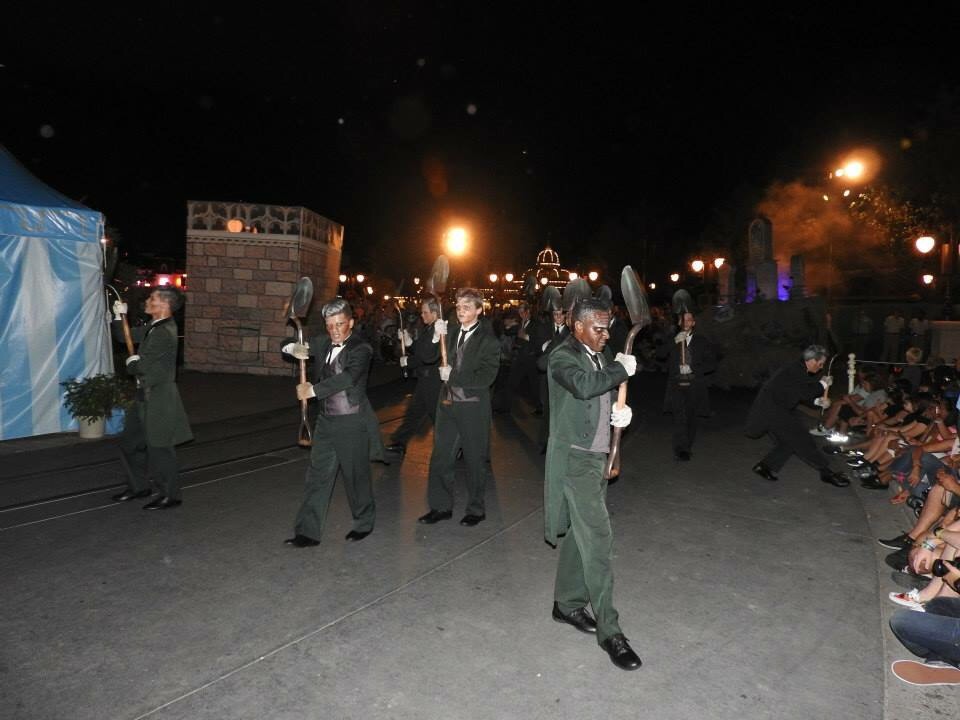 And where there is good, there is of course evil!!!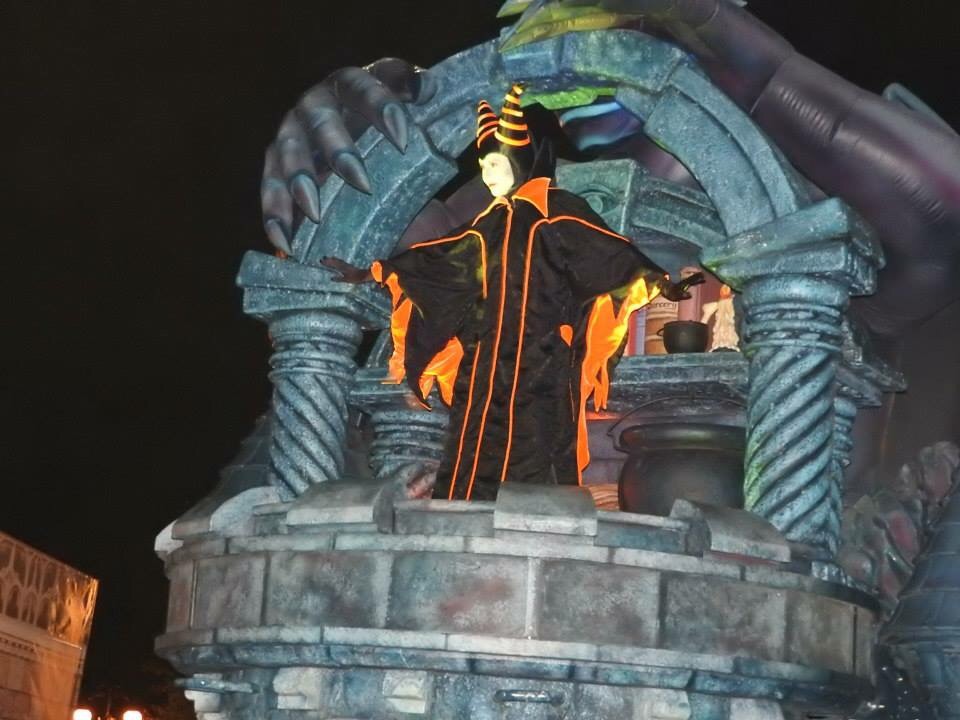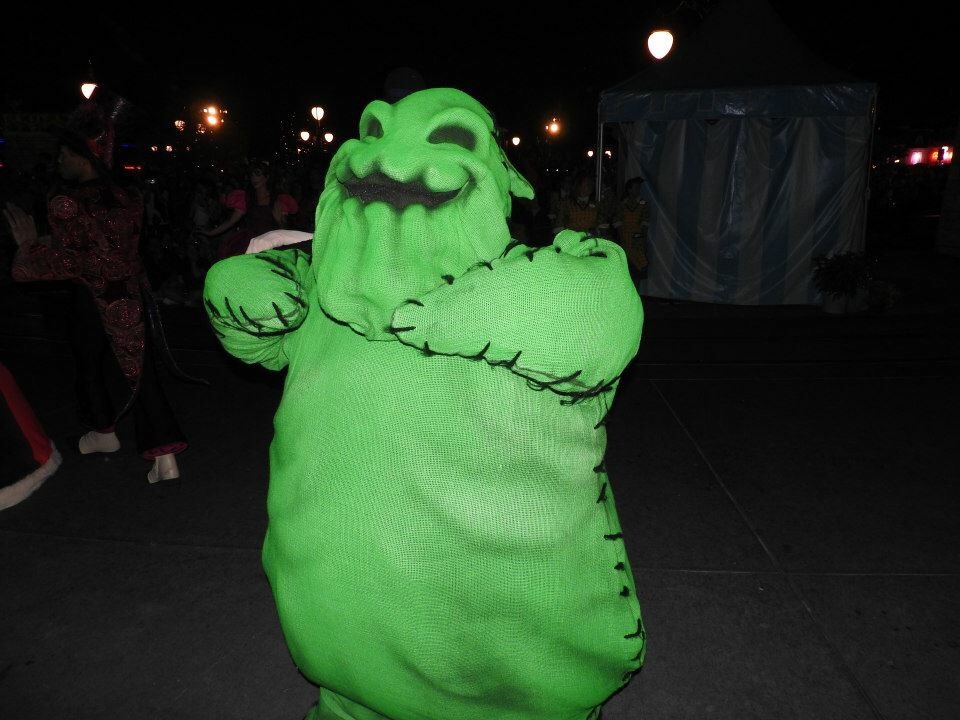 After all that excitement you then have one final delight in the shape of the firework spectacular! You have never seen the castle looking
so good
as you are treated to a spooky fireworks and Halloween songs!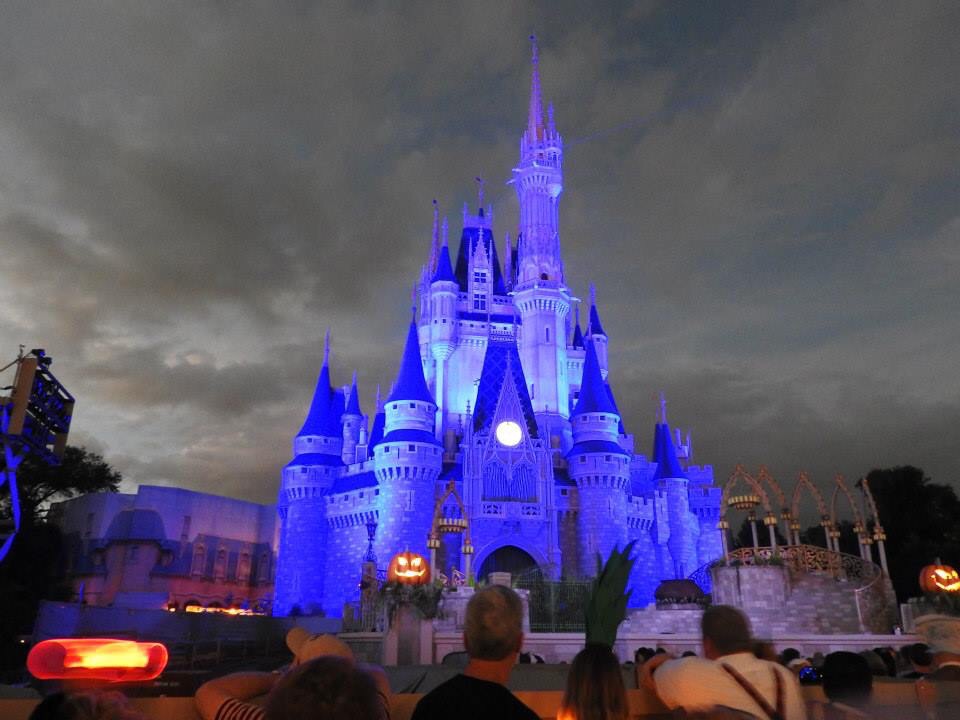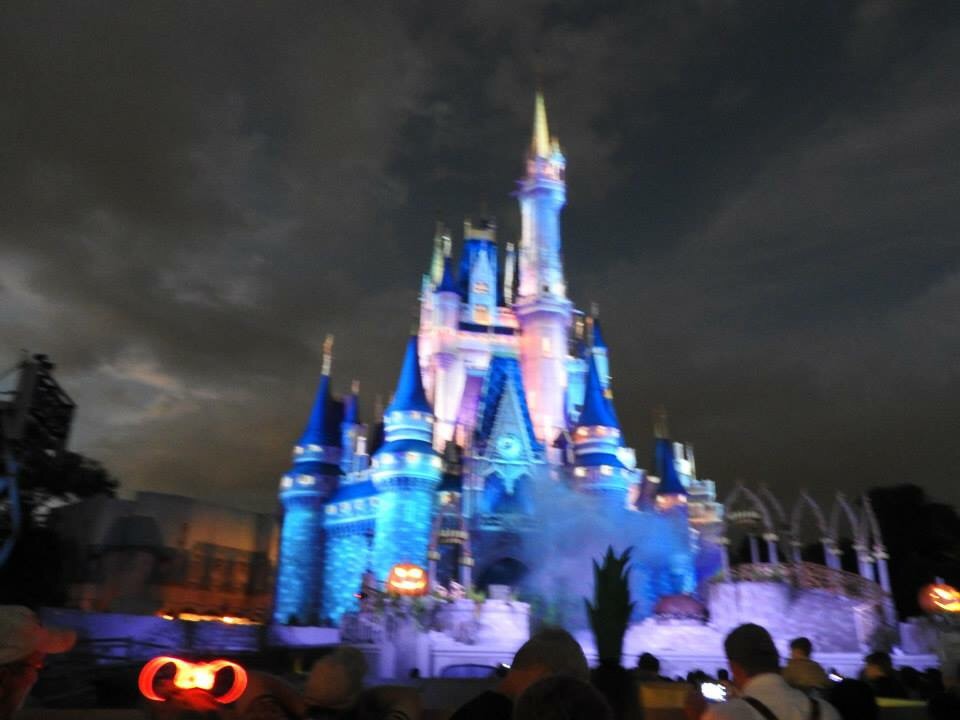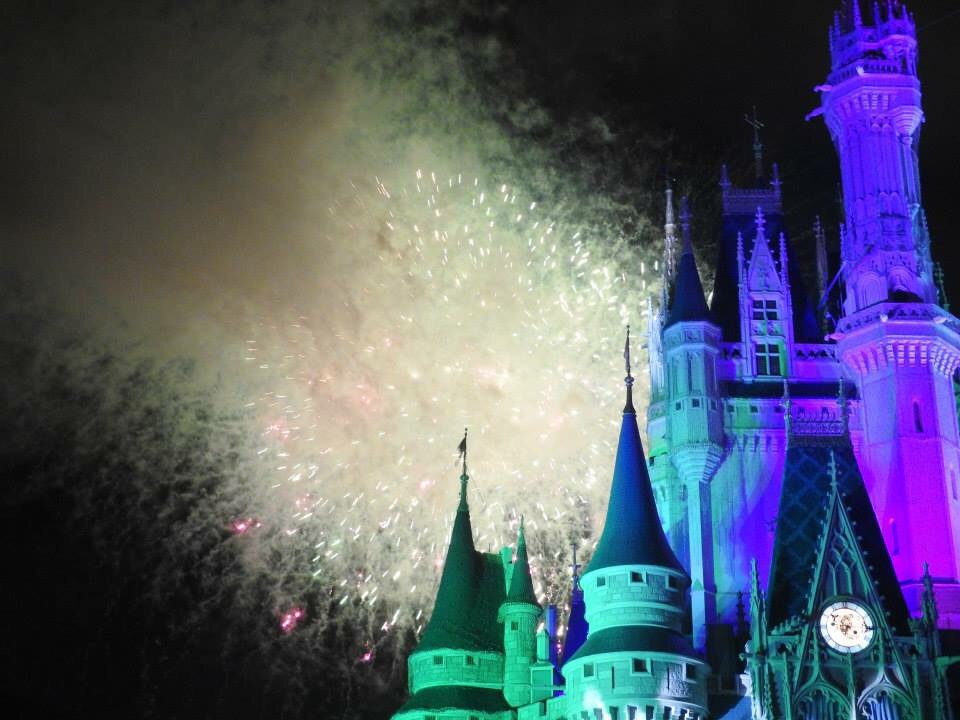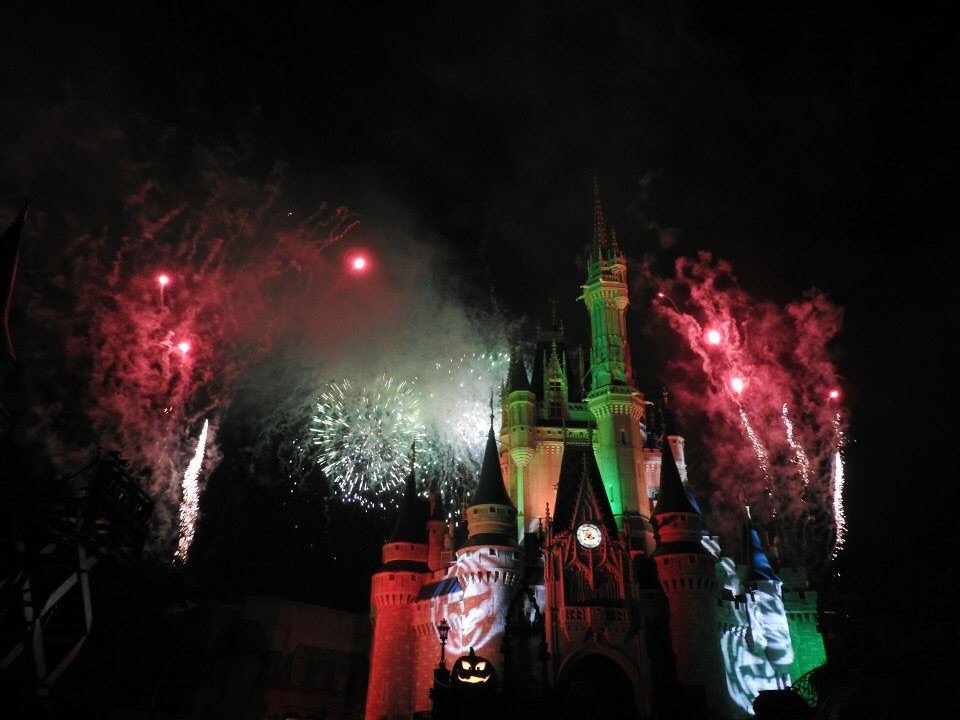 Halloween at WDW is a truly spooktacular (sorry could resist) event. It is the
main
reason we choose our vacation in the September/October time, and Mickeys not so scary Halloween party is an event you must attend at least once!! I can't wait to be there this year!!! The atmosphere is electric, the shows and parades and fireworks are a pure delight. I cannot recommend this event enough!! Get booking
now!!!
…………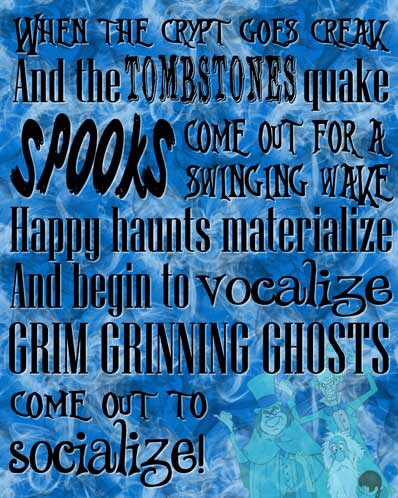 Another WDW blog done for another week!! Of course I will be back next week for a brand new Disney blog.
In the mean time….well you know what to do by now!!!!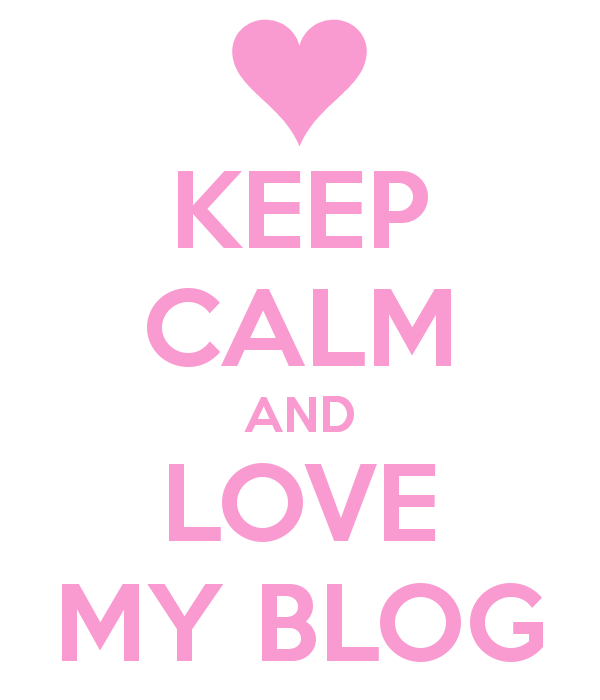 Enjoy the read!
Until next time
Little miss keeping it real?