This weeks blog is all about planning for your Walt Disney world trip!…..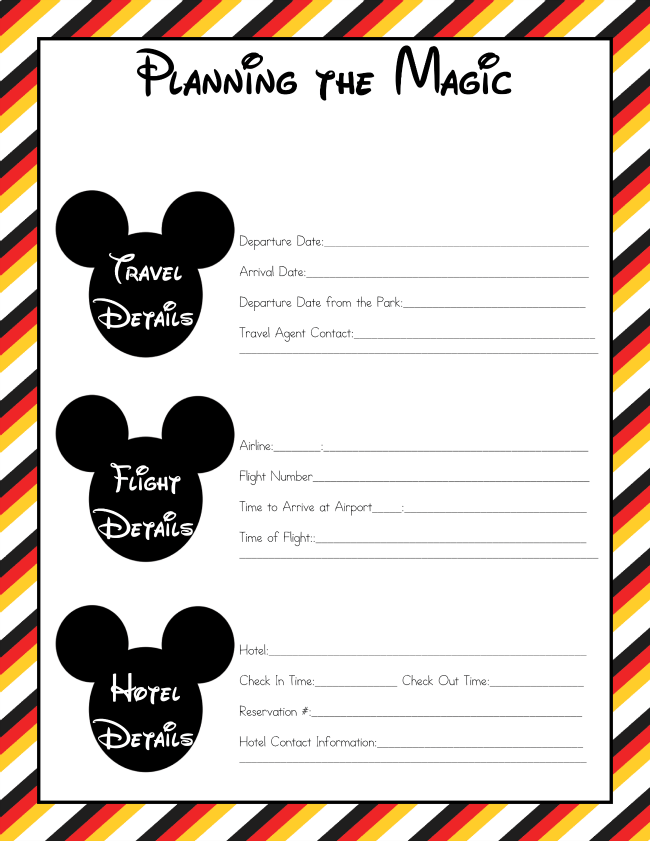 So you've picked your dates, worked out who's going and decided where you want to stay (on or off park) your Disney trip is all booked and you can't wait to get there!…..so now what? One thing that blows my mind is how unprepared some people are for Disney! I know from experience how much time you waste sitting around each morning on holiday talking about what you could and should do. My 1997 and 2005 trips were not planned so every morning we'd get up and ponder over the leaflets that we had and work out what we thought we should do that day, Disney, universal, or a water park… etc! So when we booked to go back in 2015 and I saw how much the parks had grown in the 10 years I had been away I knew I needed a plan in order to make the most out of my vacation. For some people this really is a once in a lifetime holiday and you won't want to miss a thing.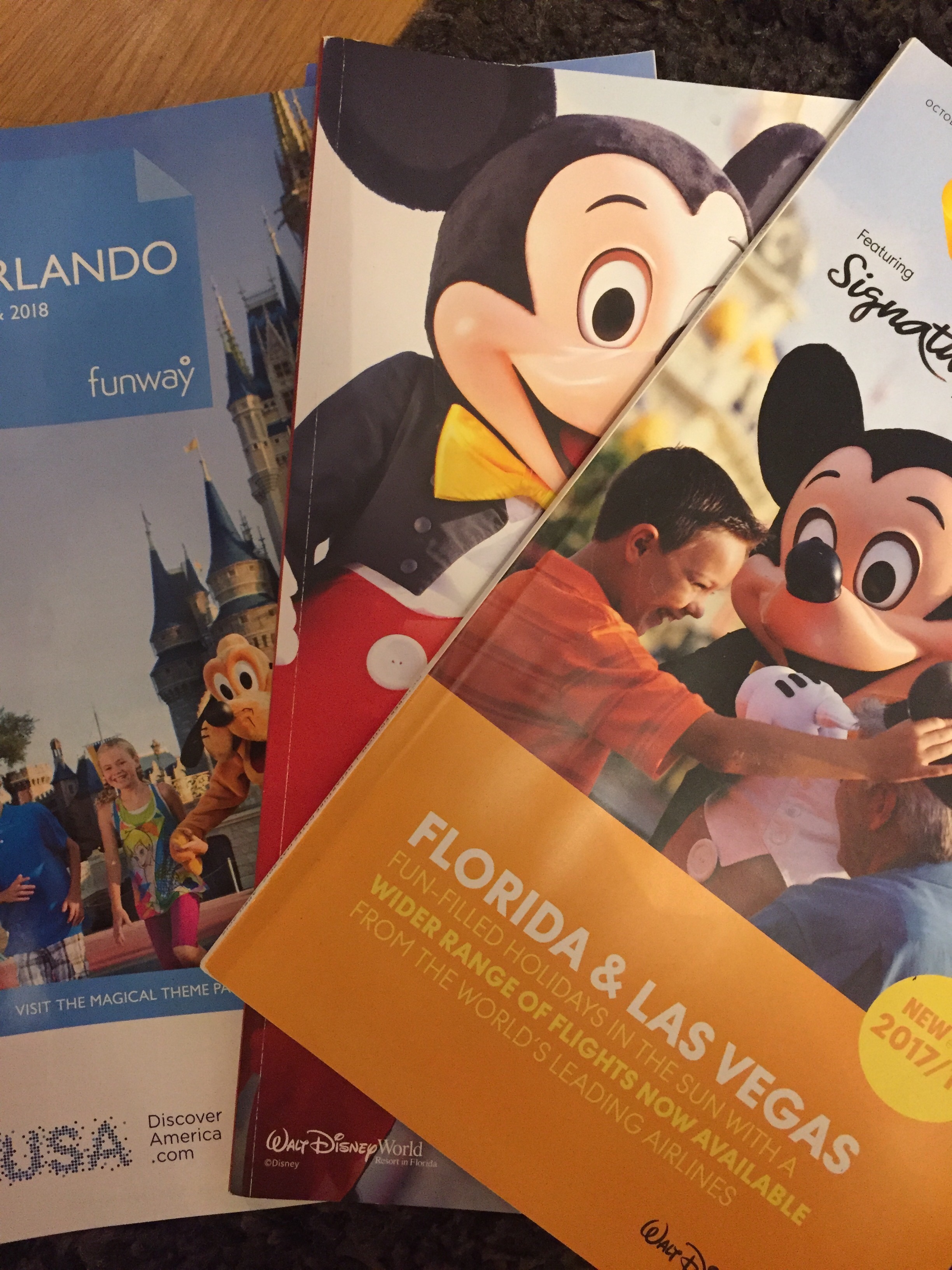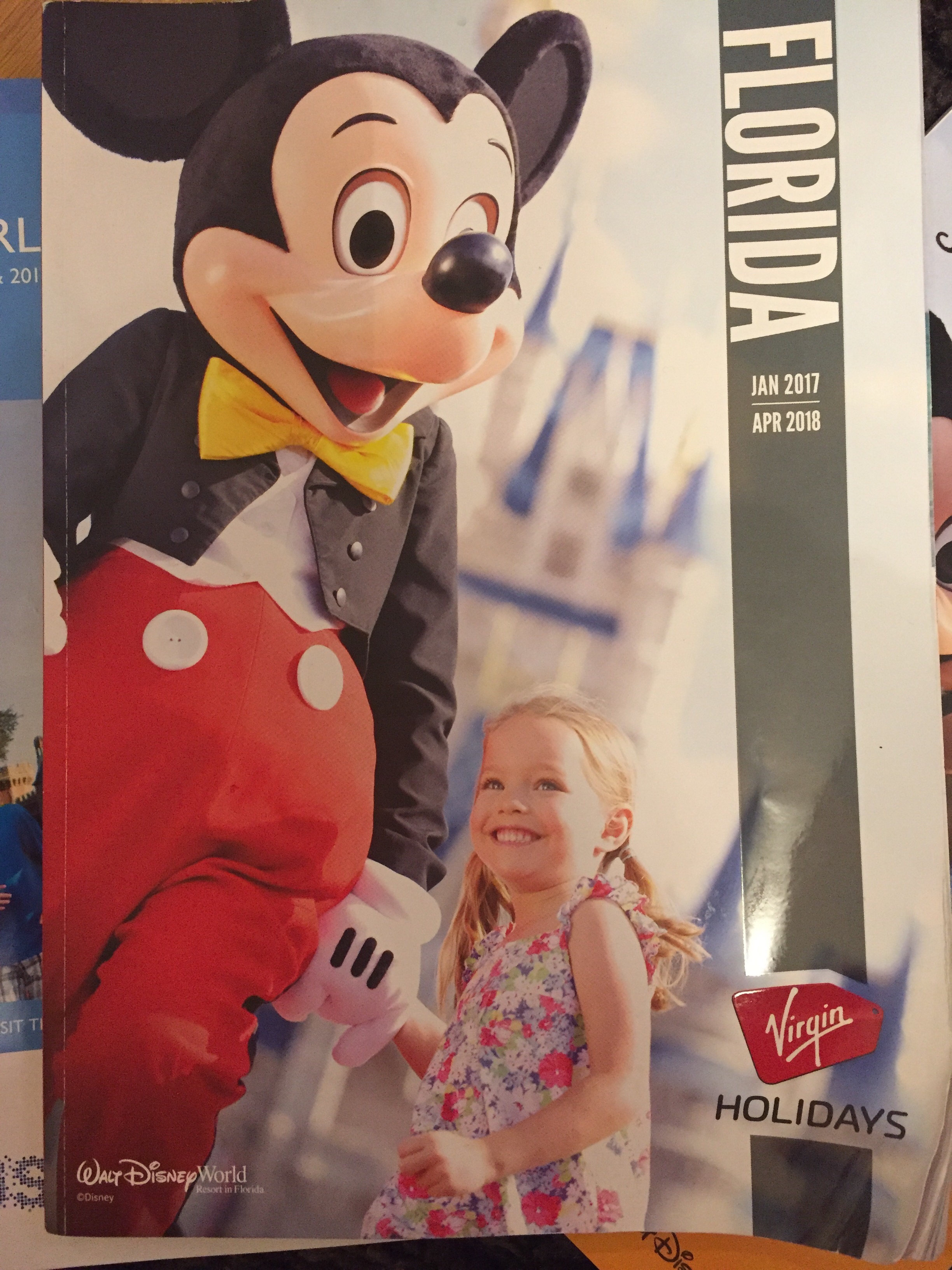 I'm going to take you through my planning process, of course everyone is different and I am a self confessed planner…. and a little bossy at times so I did kind of take charge of the whole planning the vacation.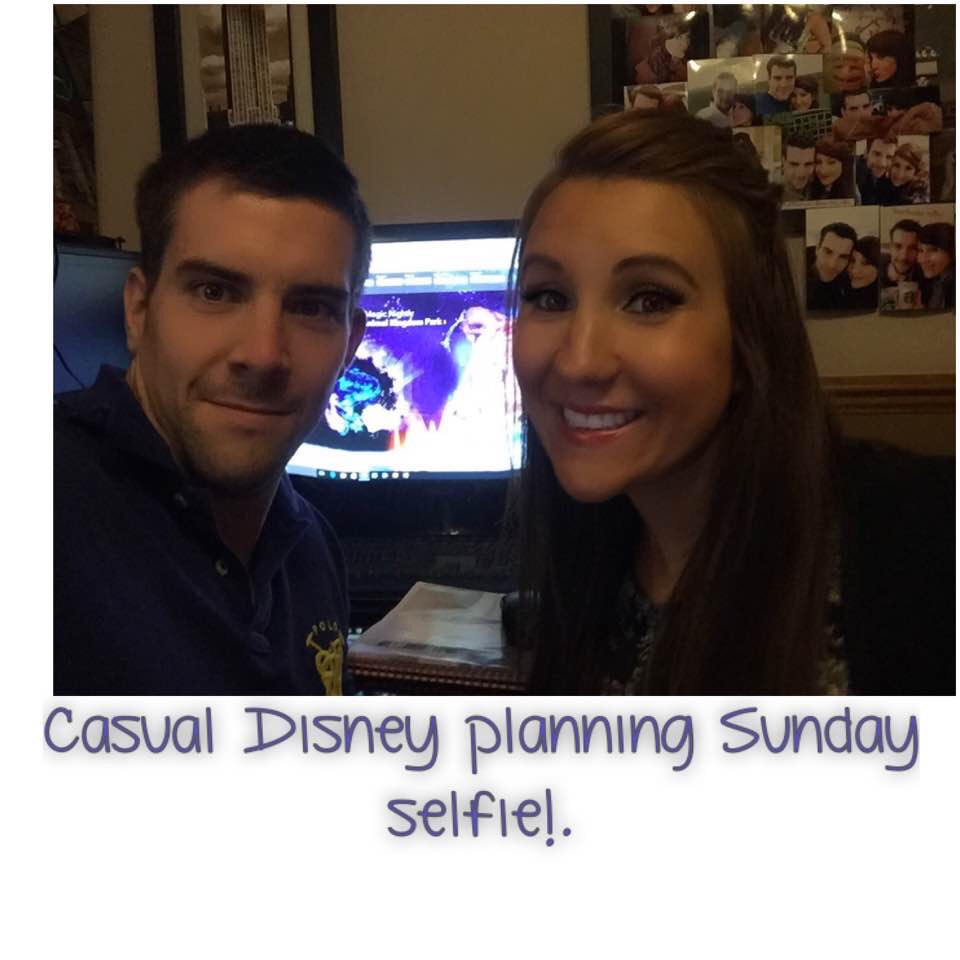 We had a party of 8 for both the 2015 and 2016 trips however for 2017 it's just Luke and I! We're doing it different this year and have decided to stay in a Disney park resort hotel (Port Orleans – Riverside) the reason why I have never been bothered about staying in a resort hotel is because I love having my own big spacious villa with my own private swimming pool and jacuzzi, and plus when there is a big group of you I find it way more social to head home after a busy day and all chill out by the pool and chat about the day, sometimes a hotel is a little less social, as you head back to your room at the end of the day. However staying on Disney property does come with some benefits (explained below). Pictured below is our beautiful 2016 villa, complete with 3 bathrooms, 5 bedrooms, a swimming pool and jacuzzi.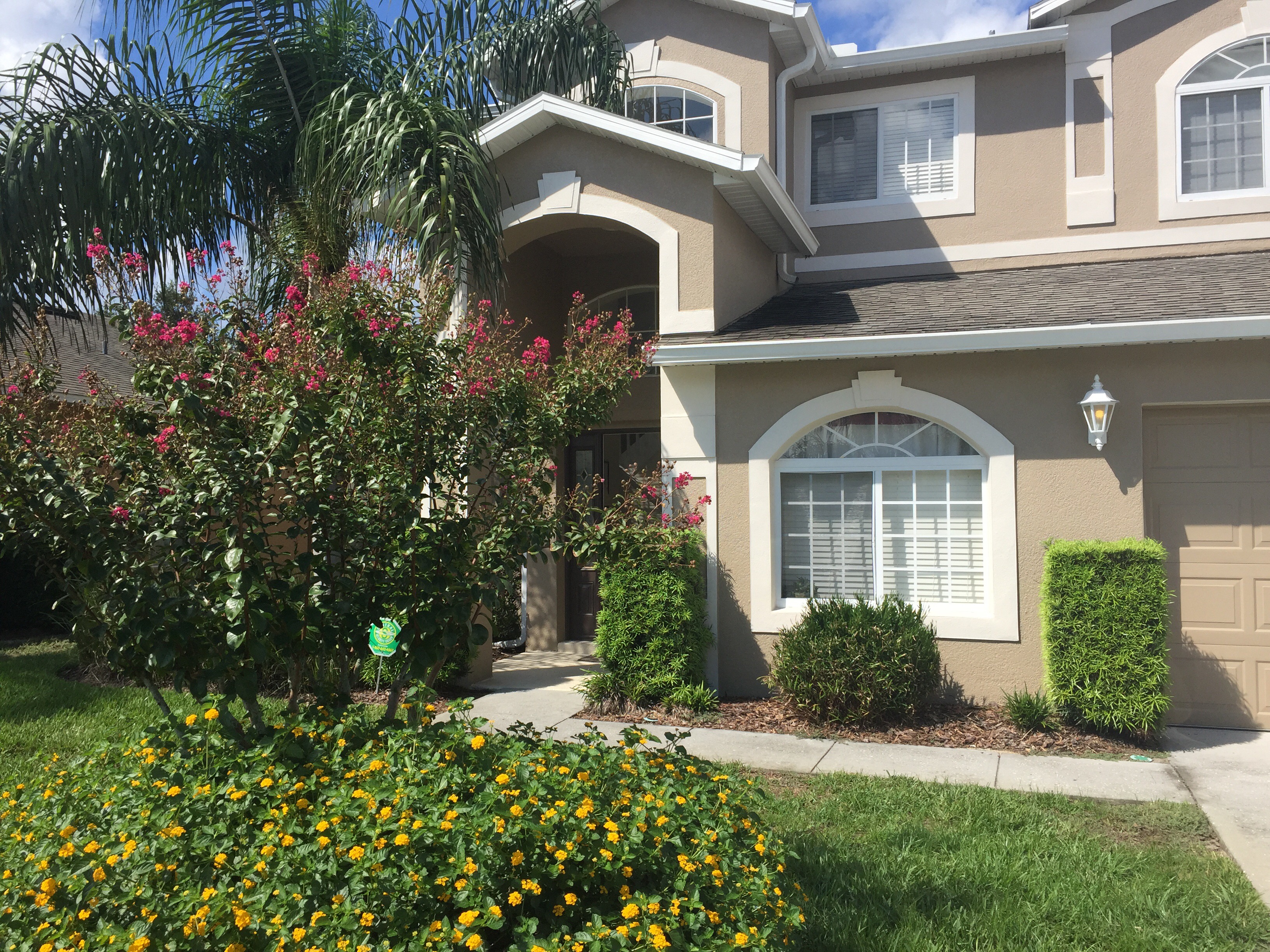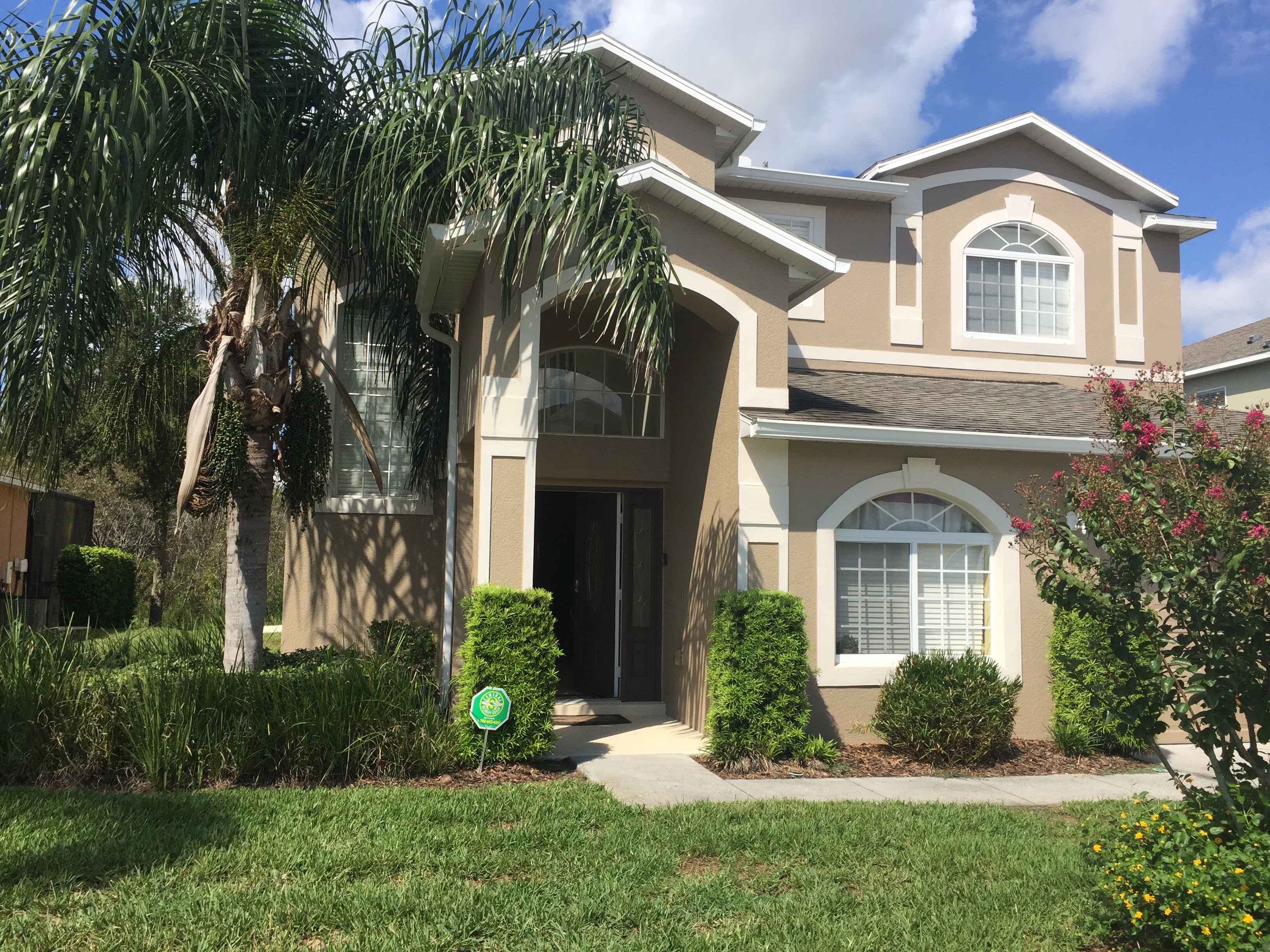 So here we are, it's the middle of March my holiday is September 21st 2017, and today we have started planning! That's how early I like to plan! Plus it's so much fun to do so.
Before we go on our vacation we always watch Disney vlogs on YouTube, these are great for little tips, but also I like seeing which restaurants people have eaten in and which hotels they are staying in, that way I get an idea of where I want to stay and eat. Vlogs are also a good way of seeing how not to do your Disney vacation (this isn't by no means directed at all vlogs) but sometimes we sit there and watch vlogs and it's like day 4 and they haven't even done a park yet, it's been all shopping and beach. Most definitely not my idea of a good vacation. I also love vlogs because it gets you even more excited for your very own vacation!
Okay first things first, Luke and I have a whiteboard as the initial planner, we list out the holiday days on the left hand side and then write what we plan to do on that day on the right hand side. This is great as you can just rub things out and change them really easily, at the moment our board looks like this (see below image)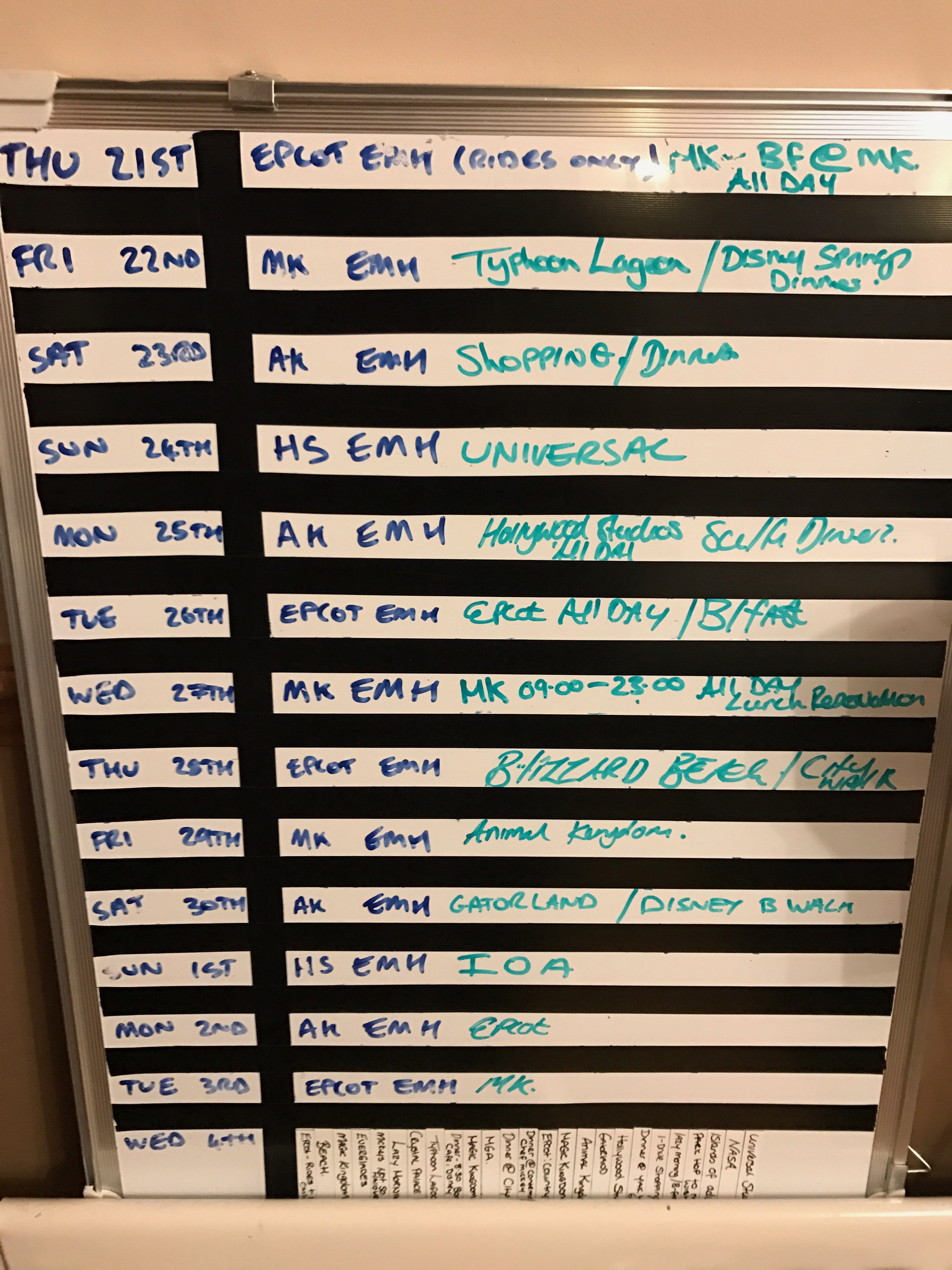 Just so you know EMH stands for Extra Magic hours and these can be found listed on the Walt Disney World website, its good to know this when planning your days as the park will generally be busier on these days as it attracts more guests (the ones staying on Disney property). Its then up to us whether we want to avoid the respected park on these EMH days, but saying that you could get a lot done in an extra hour or so…. i.e. get on rides that are less crowded. Its all down to personal preferences.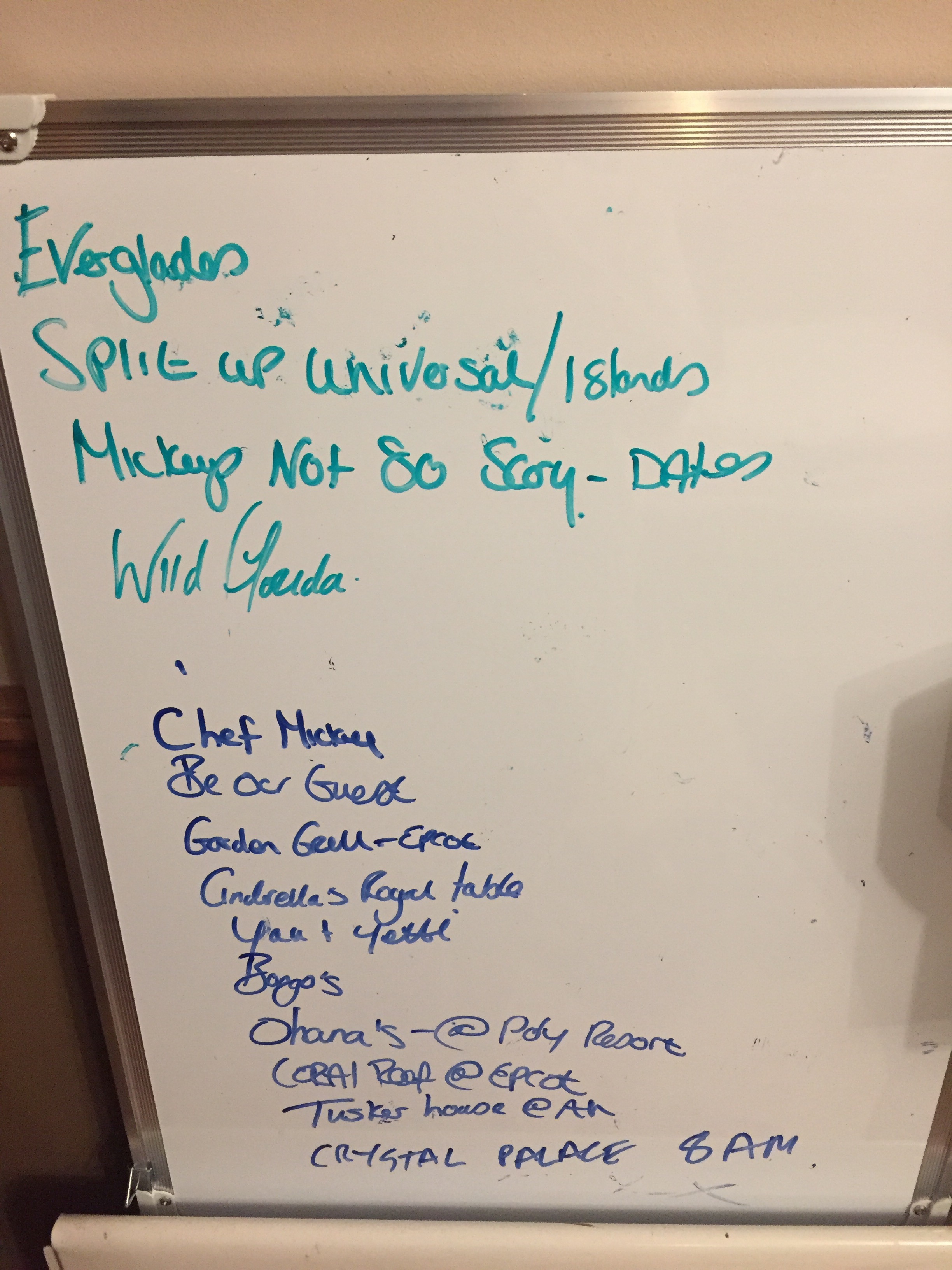 This is early stage planning (phase one) this is at the moment what we will be doing every day whilst on our vacation. Chances are it will change, except for the 1st and last day which, for us, have always been and will always be spent at Magic kingdom. Here is a picture of last years 1st copy planner which I wrote whilst sitting at my desk at work!!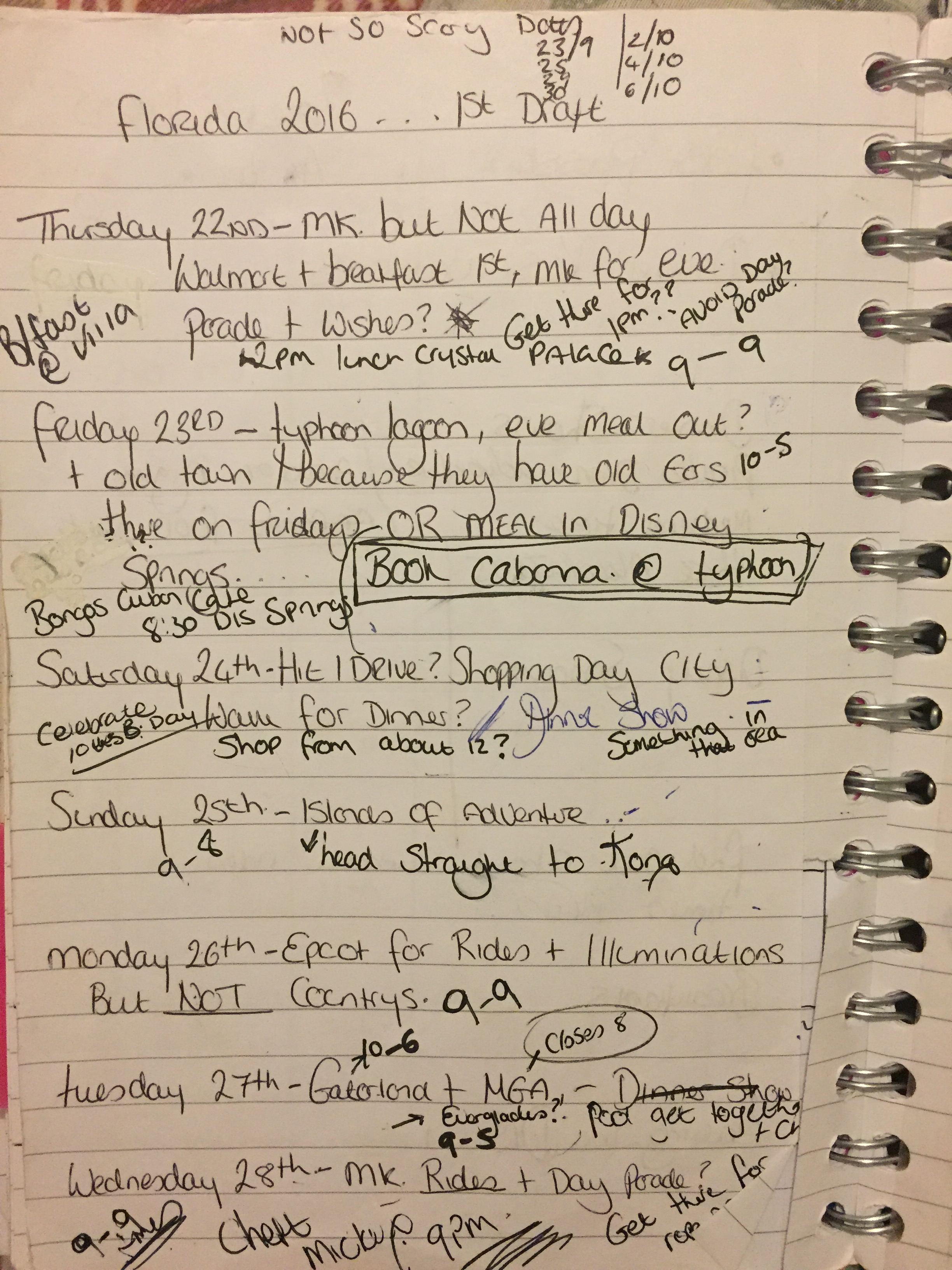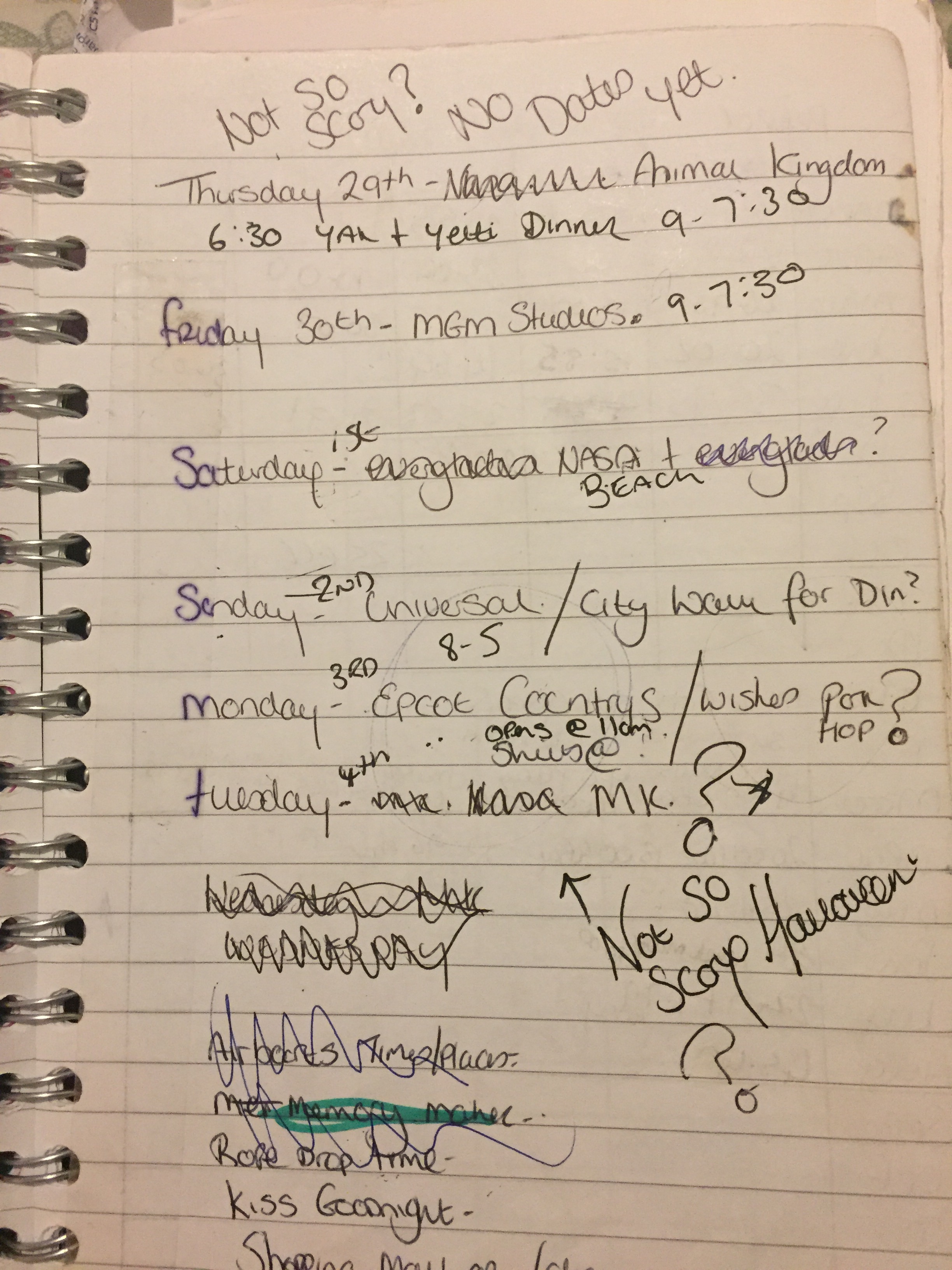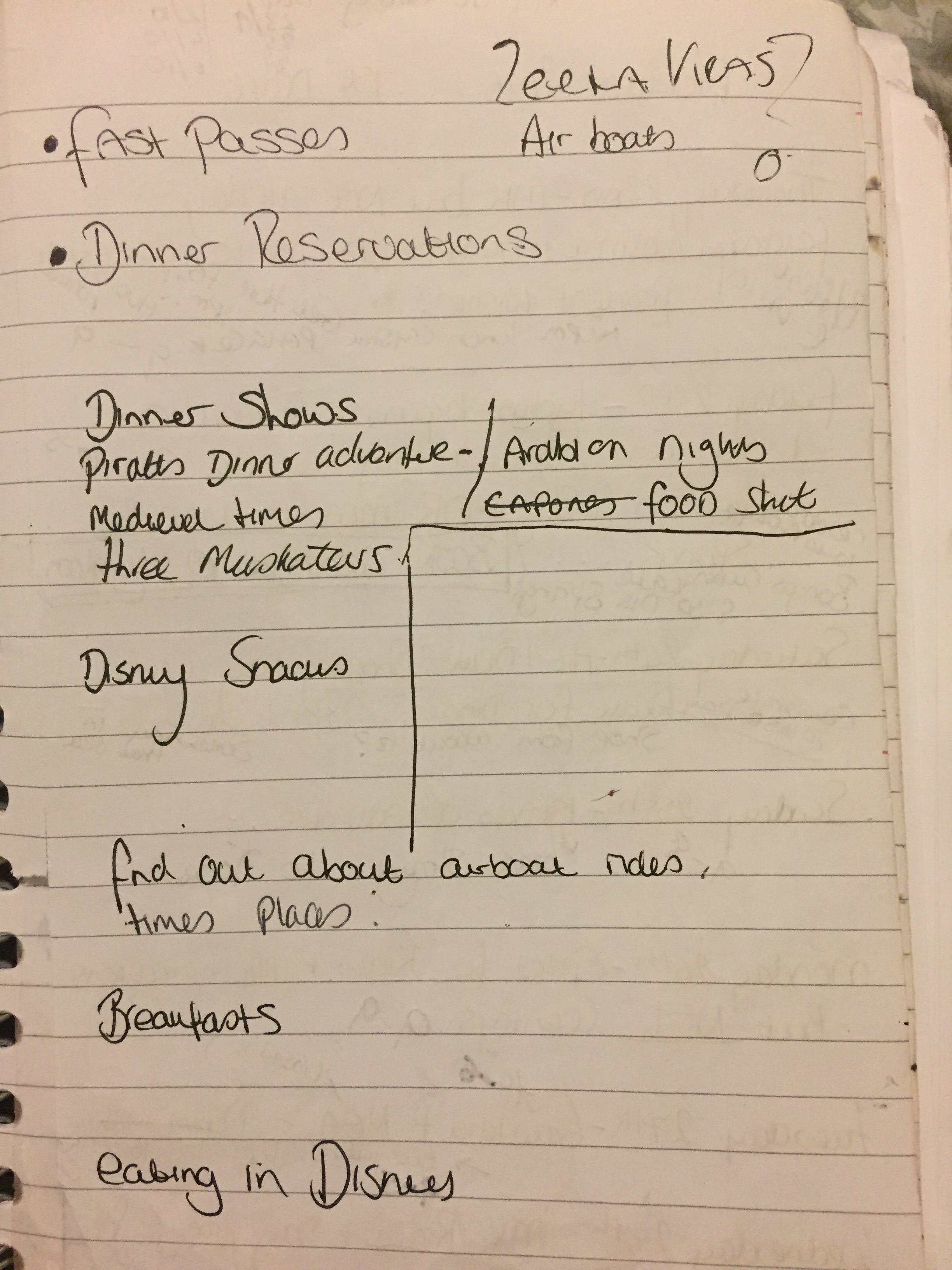 Now what I did try to do was to be mindful of everyone, doing Disney is tough and you can quite easily do 18-20 thousand steps a day covering 5-6 plus miles. And if you are anything like my family we don't do lay in's!!! Lay ins are for lazy Sunday mornings at home! Not for Florida!! Most mornings I was up at 7 and out the door by half 8 sometimes earlier. Trying to stagger the parks will certainly give your feet a well earned rest, for example I do try (not always possible) but where I can not do 2 or 3 hard core days at a Disney park in a row. So I might do a hard day at Disney followed by a day at the malls or Gatorland or Kennedy space centre, these are what I refer to as "rest days"! Don't be afraid to leave the Disney Magic for a while whilst in Florida, it is a big place and has so much to offer it would be a shame to go home and only have spent your time in the Disney bubble. I will do a separate series of blogs about my Florida adventures and what to do and where to go. Lastly when you are planning please don't mistake a water park for a rest day!! They are anything but restful!! By the time you've walked 30 plus steps to the top of a water slide you are pretty exhausted, especially in the Florida heat which was around the 32 degree mark! Now try an entire day of that!!! Definitely not the relaxing chilled rest day you had in mind right!!… although it is super fun of course.
I have mentioned we are going just the two of us, and staying for the first time ever in a Disney resort! We did a lot of research into this and watched a lot of vlogs! We finally settled on the Port Orleans resort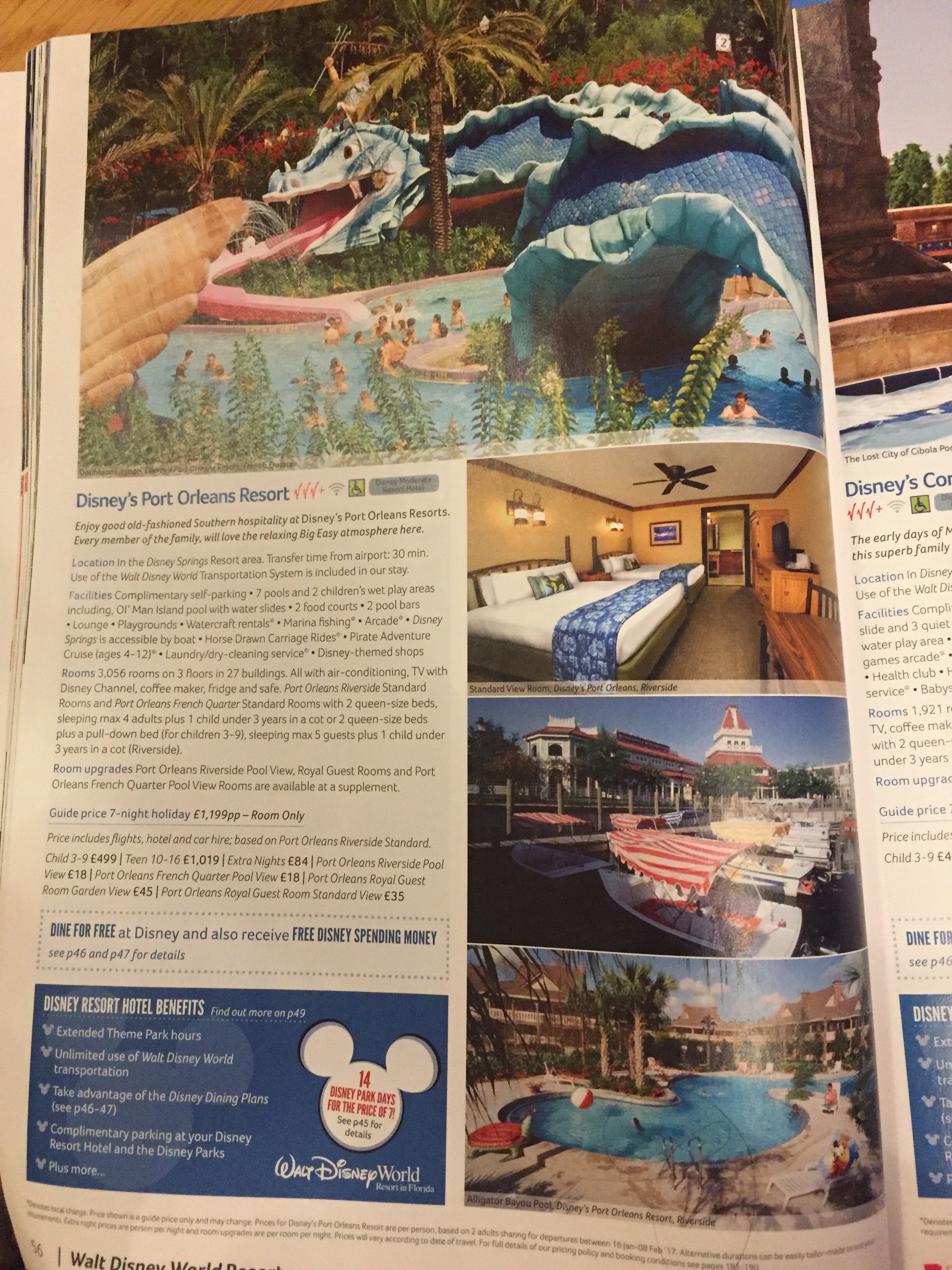 It was a really really tough decision because all of the resorts look amazing, but we really really liked the look of port Orleans and the Deep South look it has. We booked our holiday mid January, we are flying Virgin premium economy and will this year be going for 2 weeks (last year we did 3).
Okay so as we are staying on Disney property we get the added bonus of:
Fastpasses
Being able to book our fastpasses 60 days in advance (as apposed to the standard 30 days) this could be the difference of going on a ride or not, unless you're not put off by waiting in line for 80-90 minutes in some cases! This is the main reason why knowing which park your doing on which day is pretty important! This way we already know what fastpasses we want and Luke is very good at keeping track and jumping on it the day that we can book.
Extra Magic Hours
Extra Magic hours!!!! which allows us and other guests into the park before other offsite guests, that just means EXTRA PLANNING!!!! We have never had this before and really want to utilise our time and make the most of it before other park guests are allowed in!
Complimentary MagicBands
Unlock our Disney Resort room, enter theme parks and water parks, charge food and merchandise purchases, connect PhotoPass images to your account & check in at FastPass+ attraction and entertainment lines
Complimentary transport and parking –
AIRPORT
Disney's Magical Express Service is a convenient service that transports you and your party between Orlando International Airport and your Disney Resort hotel via motorcoach, including luggage delivery service—at no additional charge.
RESORT
Our complimentary motor coach, ferryboat and monorail services are available to take you throughout Walt Disney World Resort.
PARKING
Guests of Disney Resort hotels enjoy complimentary standard parking throughout the theme parks, water parks, Disney Springs and hotel areas at no extra cost.
We also have a list of restaurants we want to eat at, some are character dining experiences others are just normal restaurants I have researched or seen vlogs on all of the restaurants and have picked out the ones that I really fancy. We will start booking these on Saturday 25/03/2017 when our 180 day window opens and every day thereafter! Again I'm pretty sure that Luke is on it and will book as soon as we can! Its also good to have a couple of contingency restaurants lined up just in case you cant get your first choice.
Part of my planning consists of researching loads of tips from the parks! And listing them all! I do this via google, YouTube and Pinterest.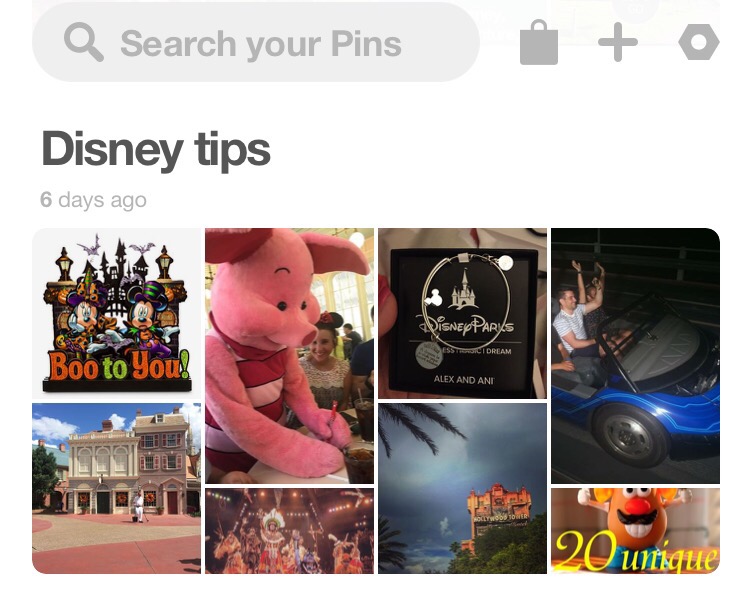 I like to know everything from people's favourite rides, to the best snacks in the park. I also like to know if I'm having breakfast out, at a park or in my villa or hotel room, same goes for lunch or dinner. As most restaurants in WDW (except quick service menus) require a booking you can't just rock up and expect to get a reservation, if you do that you may walk away very disappointed and hungry!
Another really really fun thing I love doing before my holiday is my countdown sheet!! The first time I did it I went for the full 100 day countdown, but since then I have cut it down to a much more respectable 50 days!!! Plus I was far less annoying on Facebook!!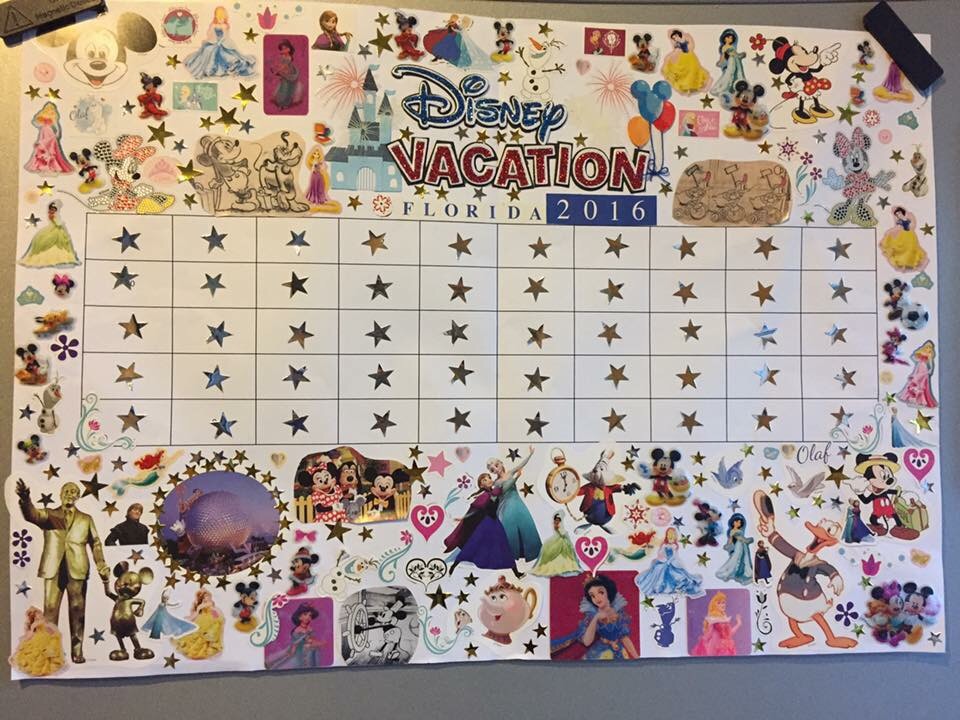 And of course there are the obligatory selfies that go with the countdown!!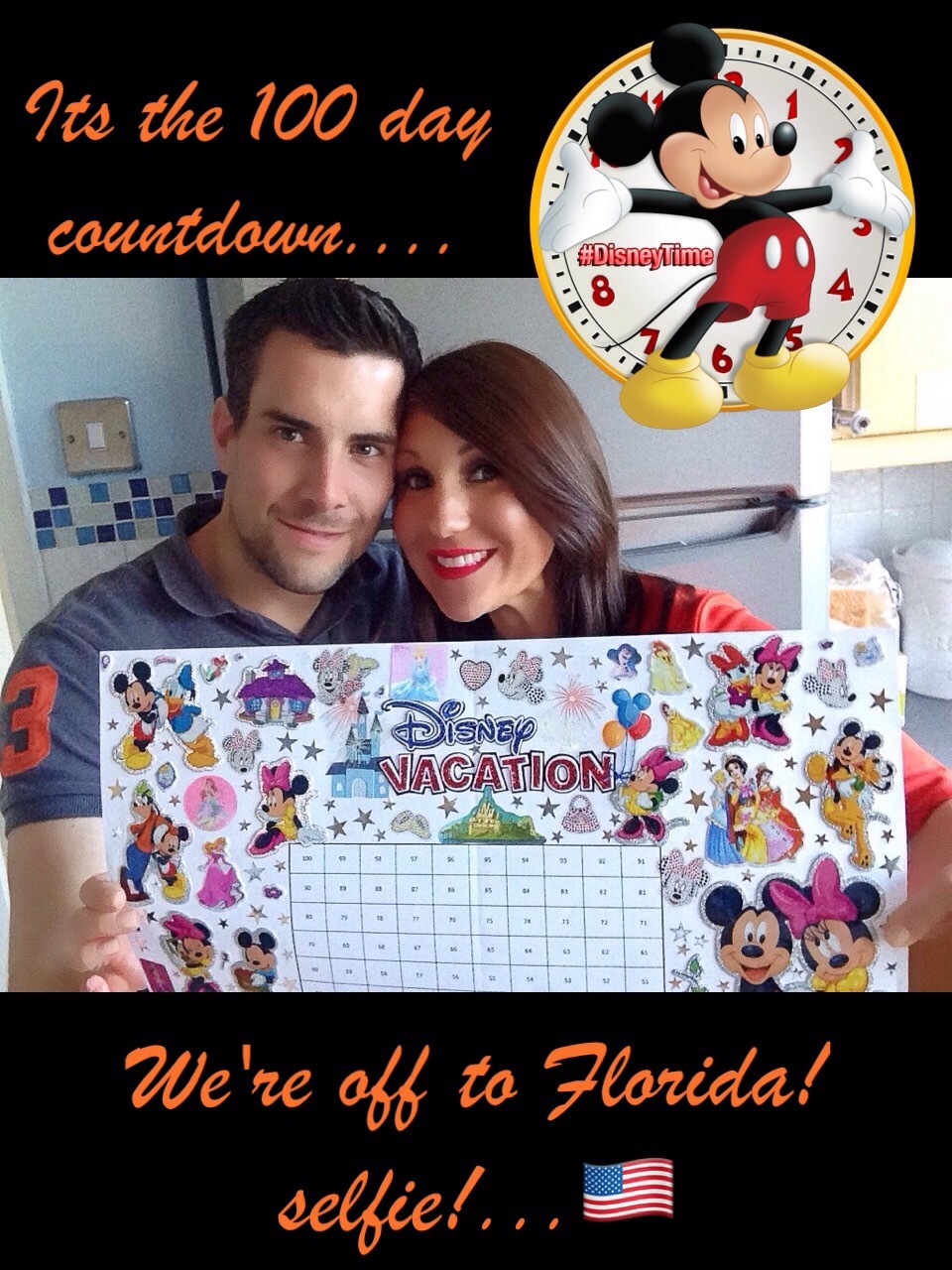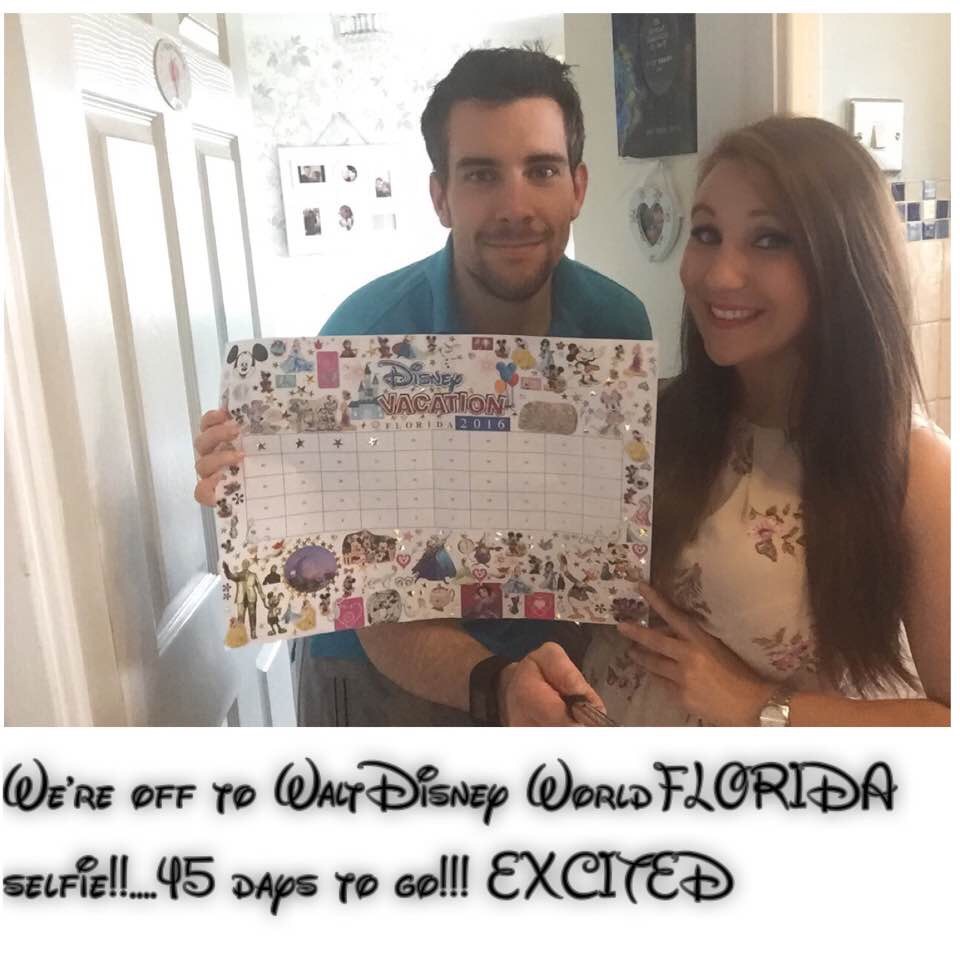 So after all the researching, watching a lot of vlogs, writing planners, re-writing planners, changing planners, booking fastpasses and booking dinning reservations, my planning is finally done and I have my finished itinerary that looks like this!!!….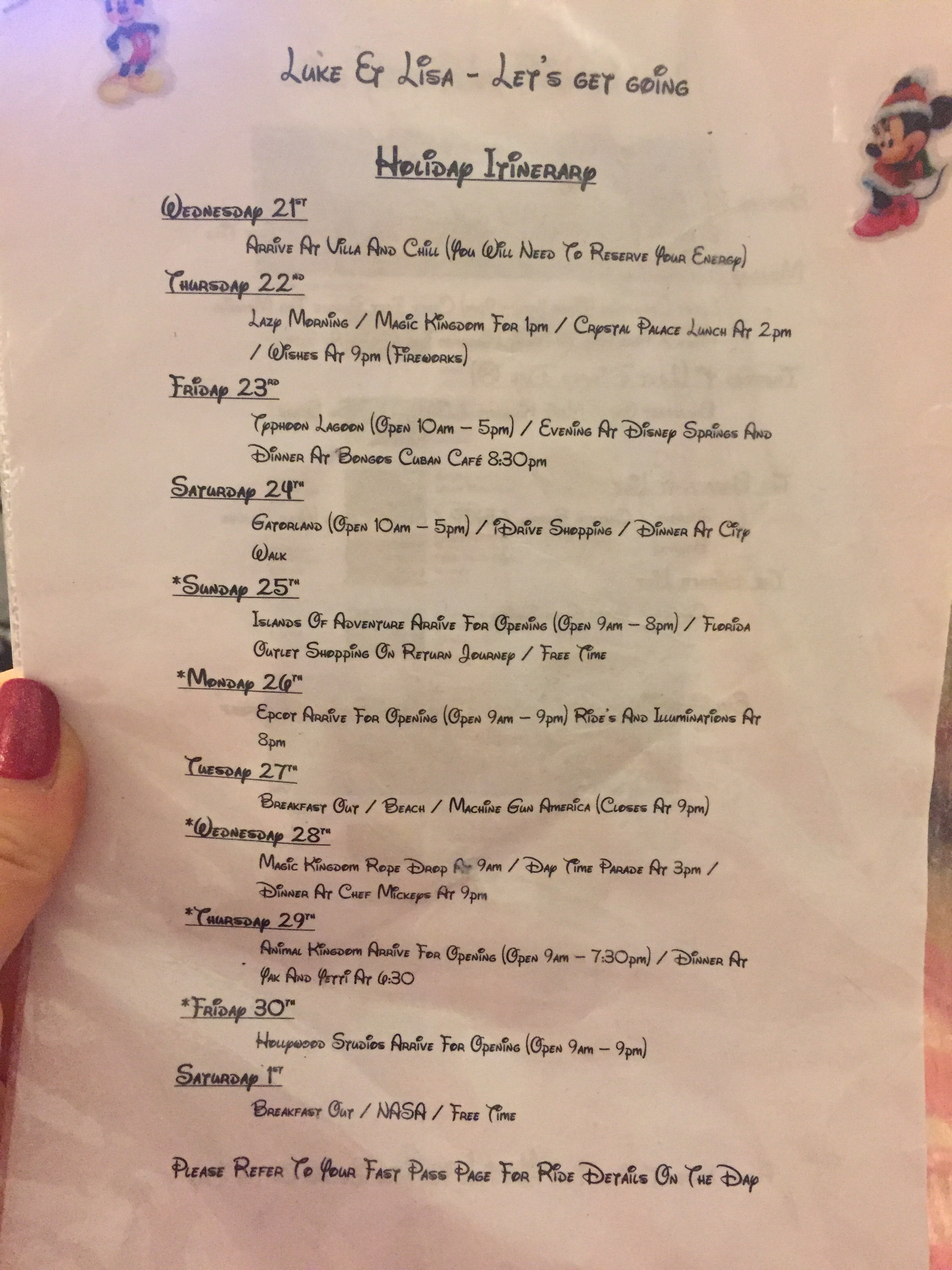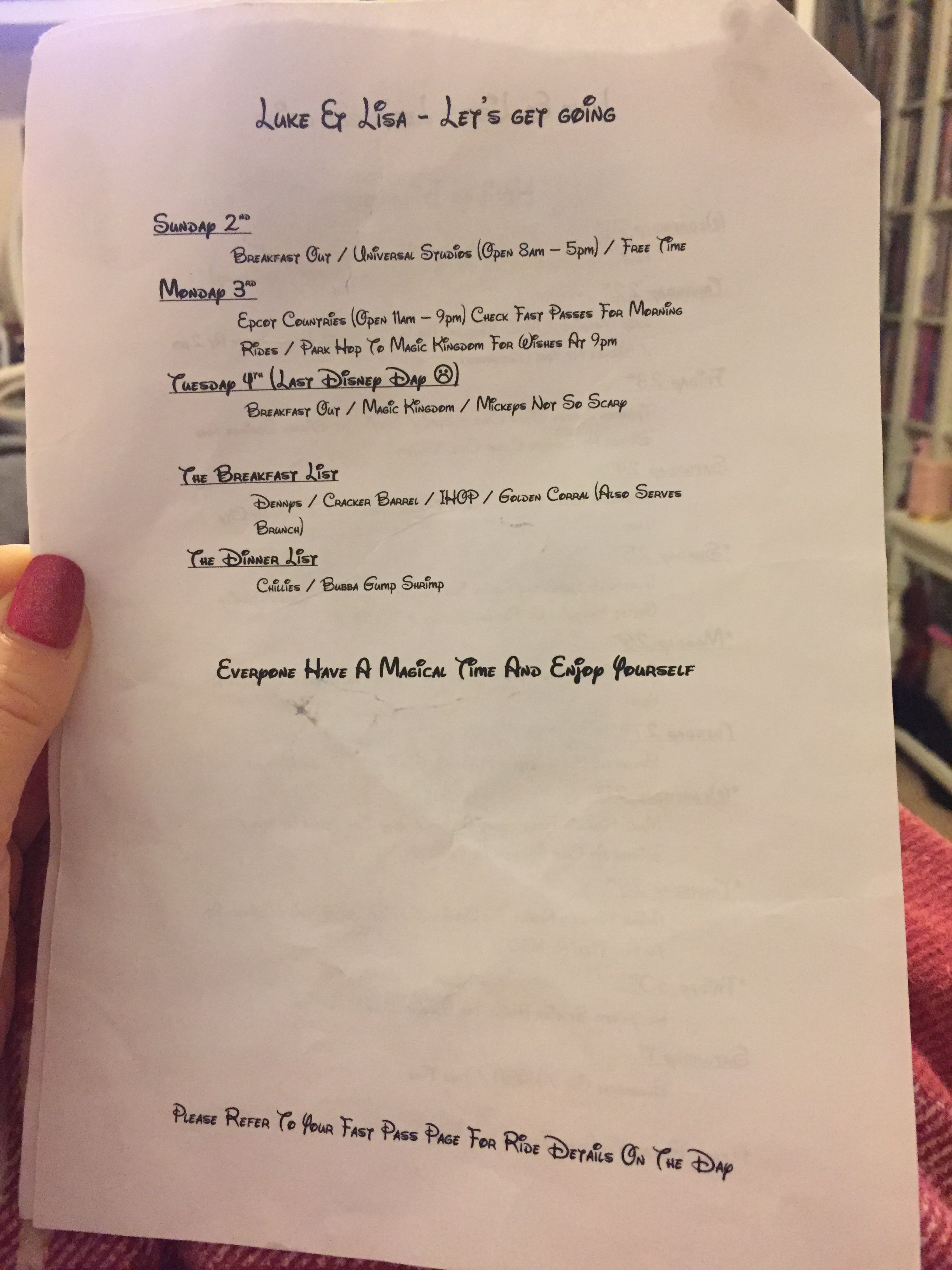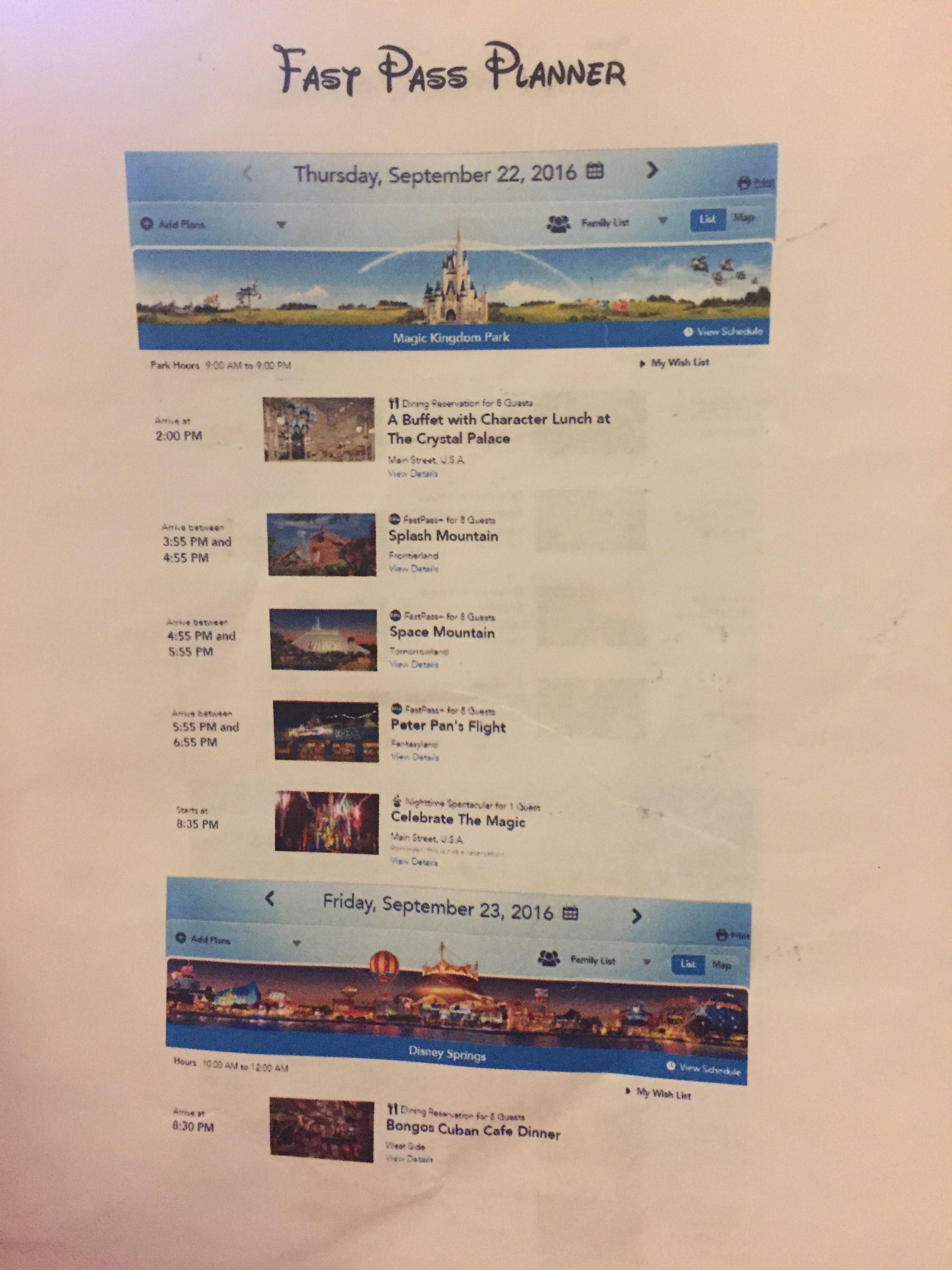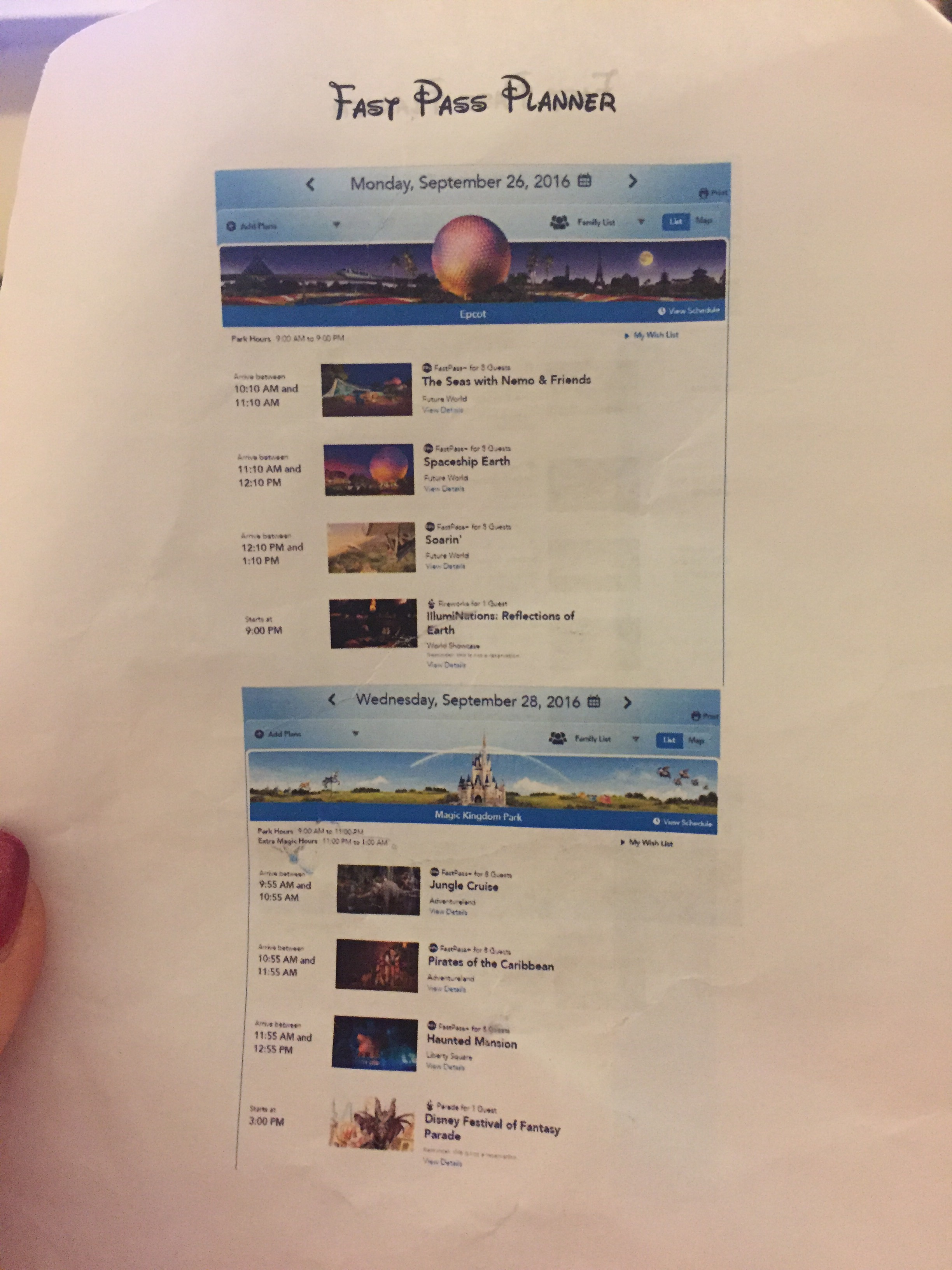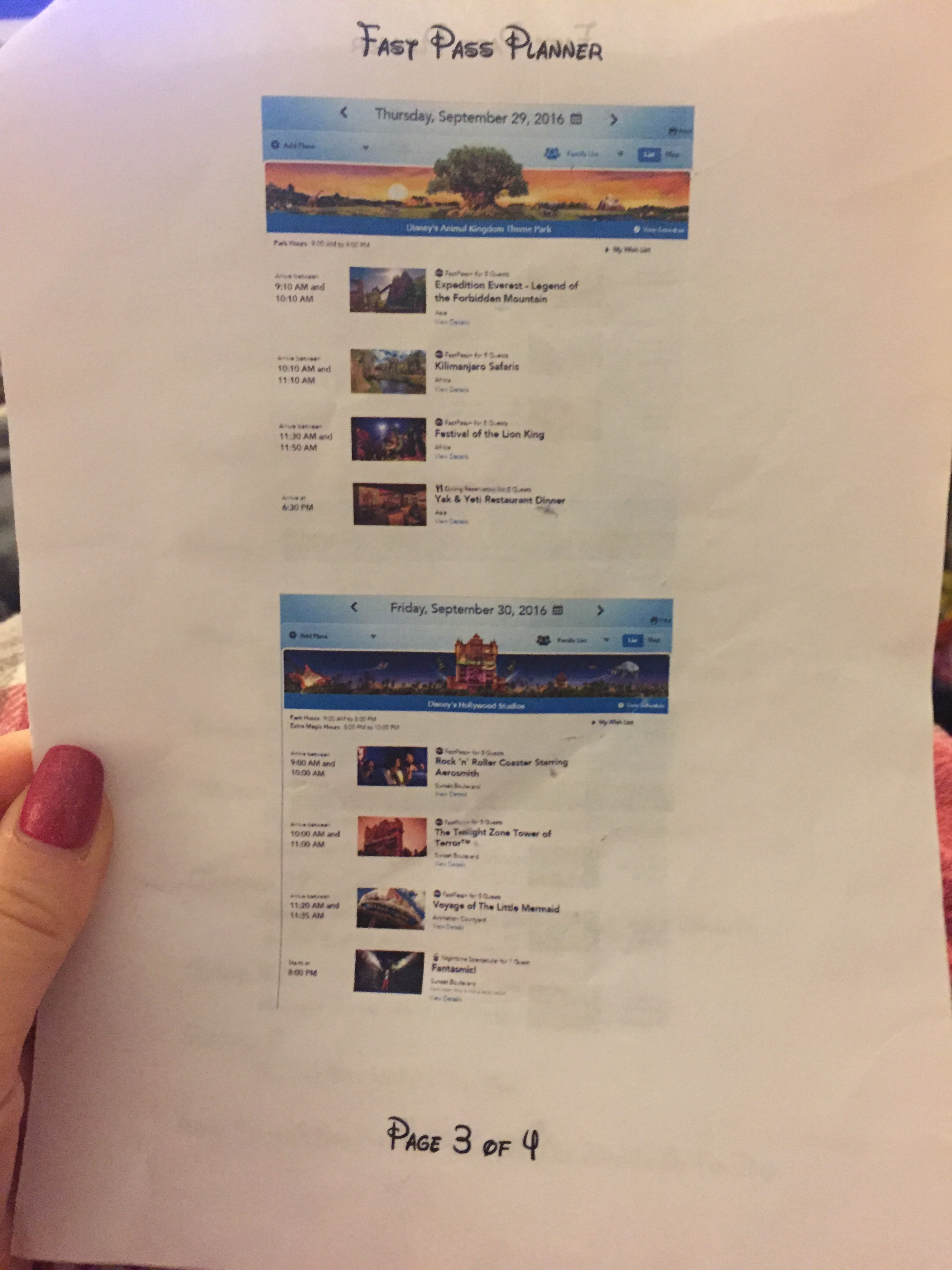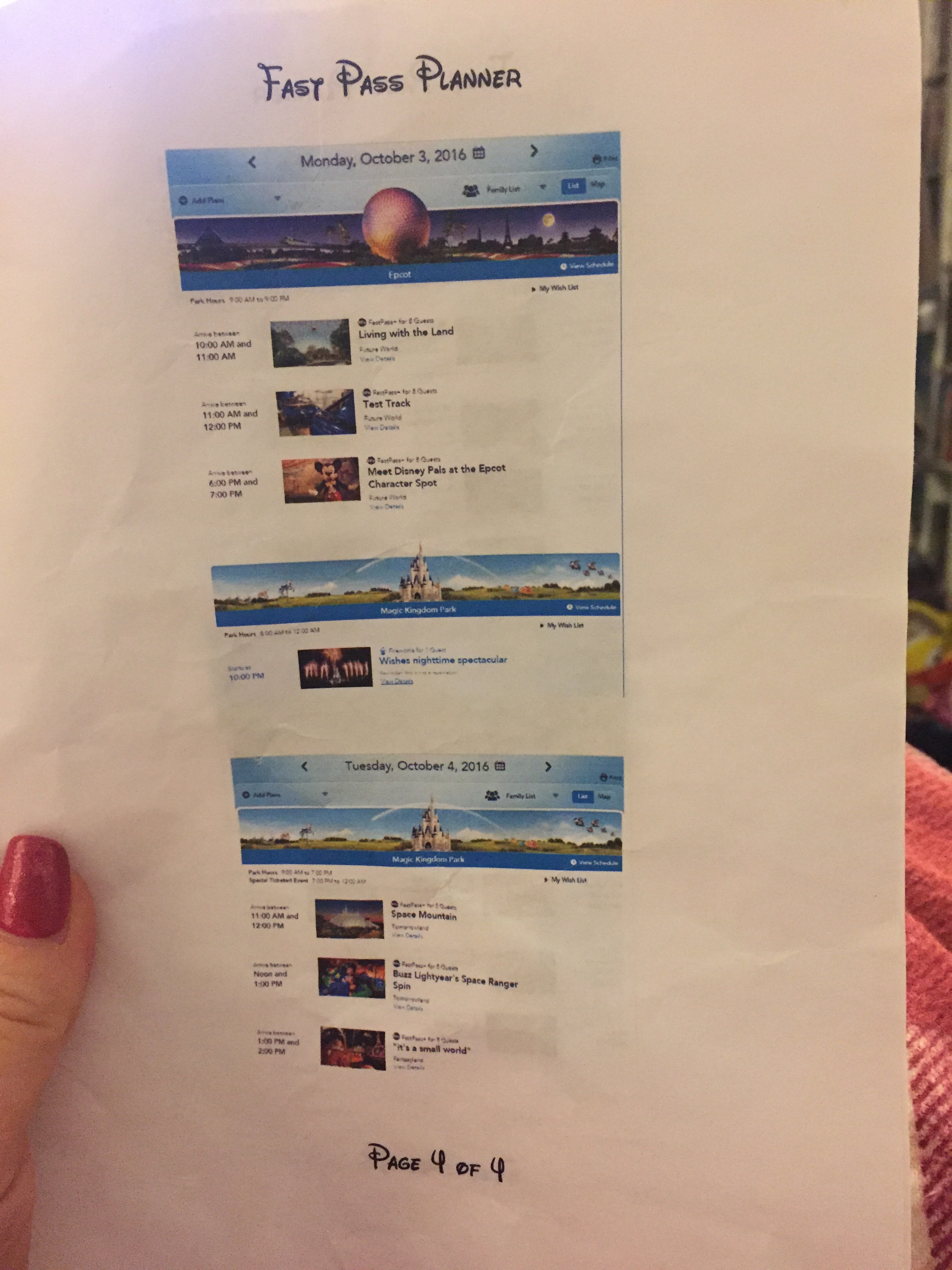 Luke scales down the size and prints it out! Last year I did one per couple so everyone knew what was happening! I know it sounds a bit much but trust me you need something like this in place! The parks are too big and you will end up missing things!!! But with a little bit of planning you stand a far better chance of doing Disney like a pro!!!
I've really enjoyed sharing my Disney planning process with you!!! Thank you to Luke who added in some things I had missed out!!!! Hope you found this helpful and insightful!!!! Of course I'll be back next week with a new blog!! But until then thanks you very much for reading!!