Here I am with my very first non tough mudder/Disney related blog! But as I explained on my page I am keen to blog about my little adventures too, no matter how big or small, and while it might be boring to one person, another might quite enjoy the read (I hope)
So here we have valentines weekend, yes I know valentines is very commercial and expensive and a lot of people don't really celebrate it for one reason or another. Quite honestly Luke and I don't need a specific set day to show our love because we do it everyday, even after 3 years together, but we still partake in the traditions of giving gifts and treating each other on Valentine's Day.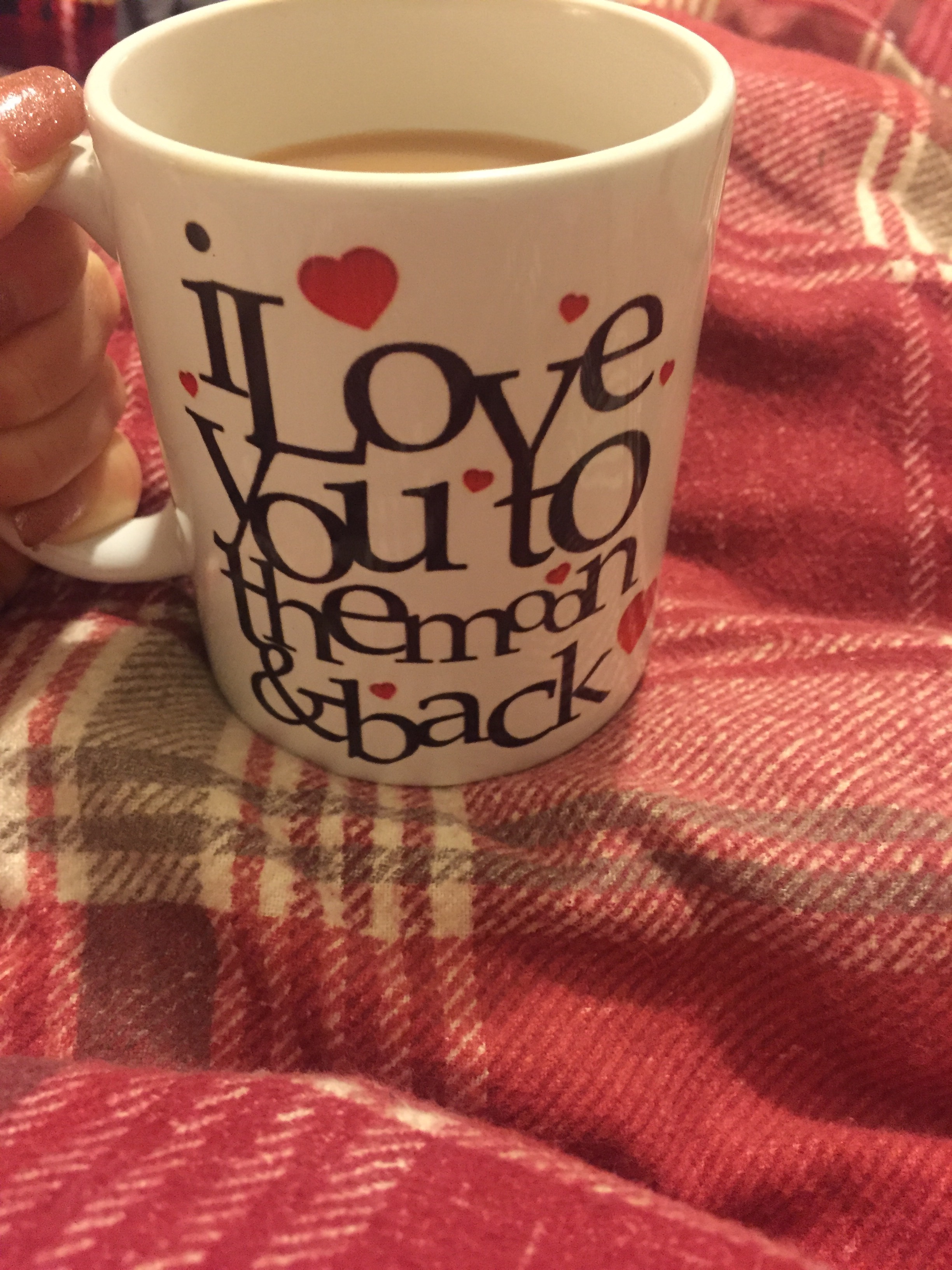 This year we decided that the weekend before Valentine's Day (February 11th) we would take a trip to Colchester zoo. I haven't been here in about 2 years and I love animals so was super excited about it! We wanted to get there for opening as being a Saturday it was going to be fairly busy. I was up at 7am on Saturday showered, dressed and ready to go! Of course neither of us thought to look out of the window to see what the weather was like, so we were a little shocked upon leaving the house to find out it was snowing and freezing! not ideal. But tickets were booked and, hey you never know the snow might just put people off of going!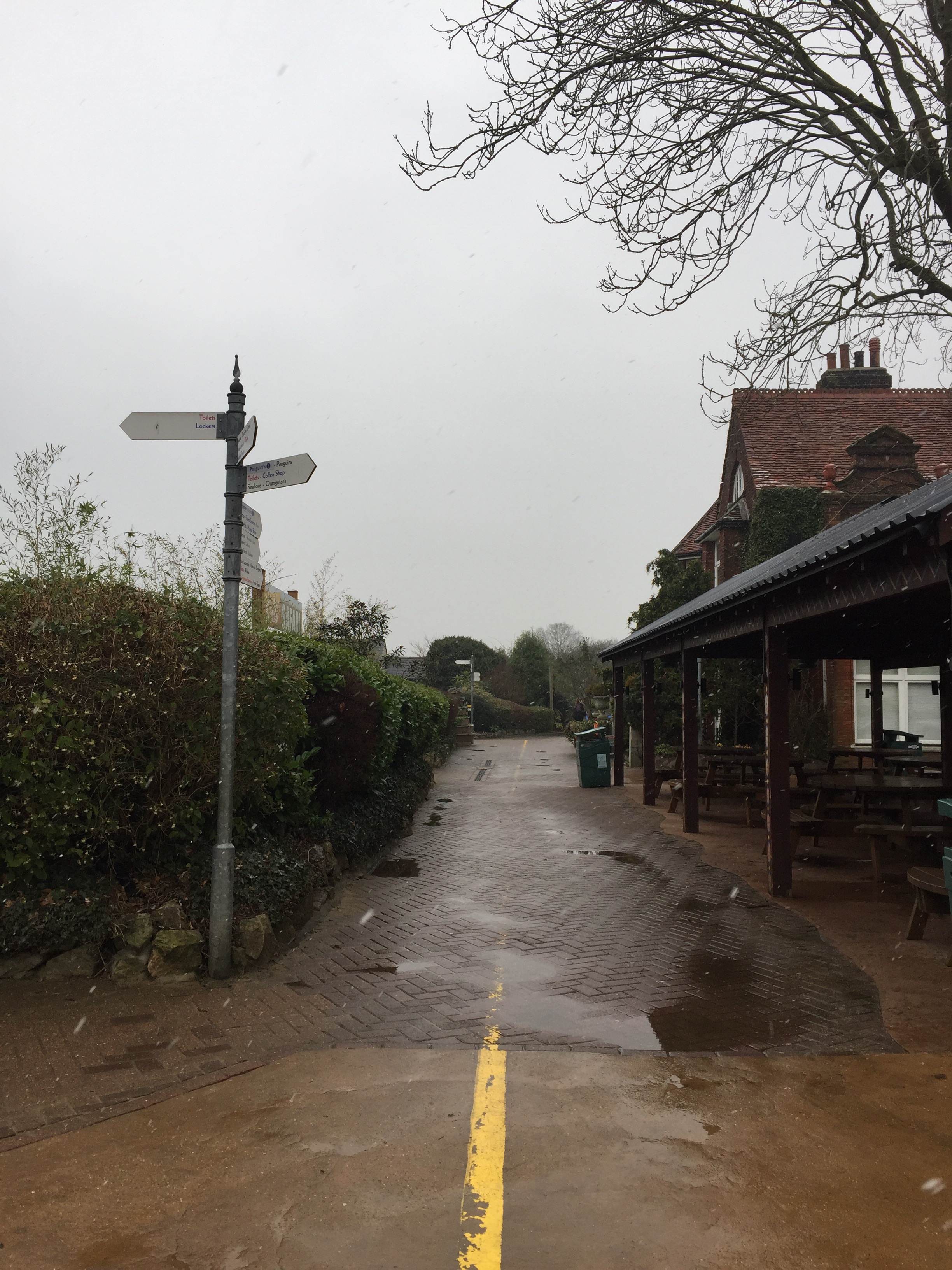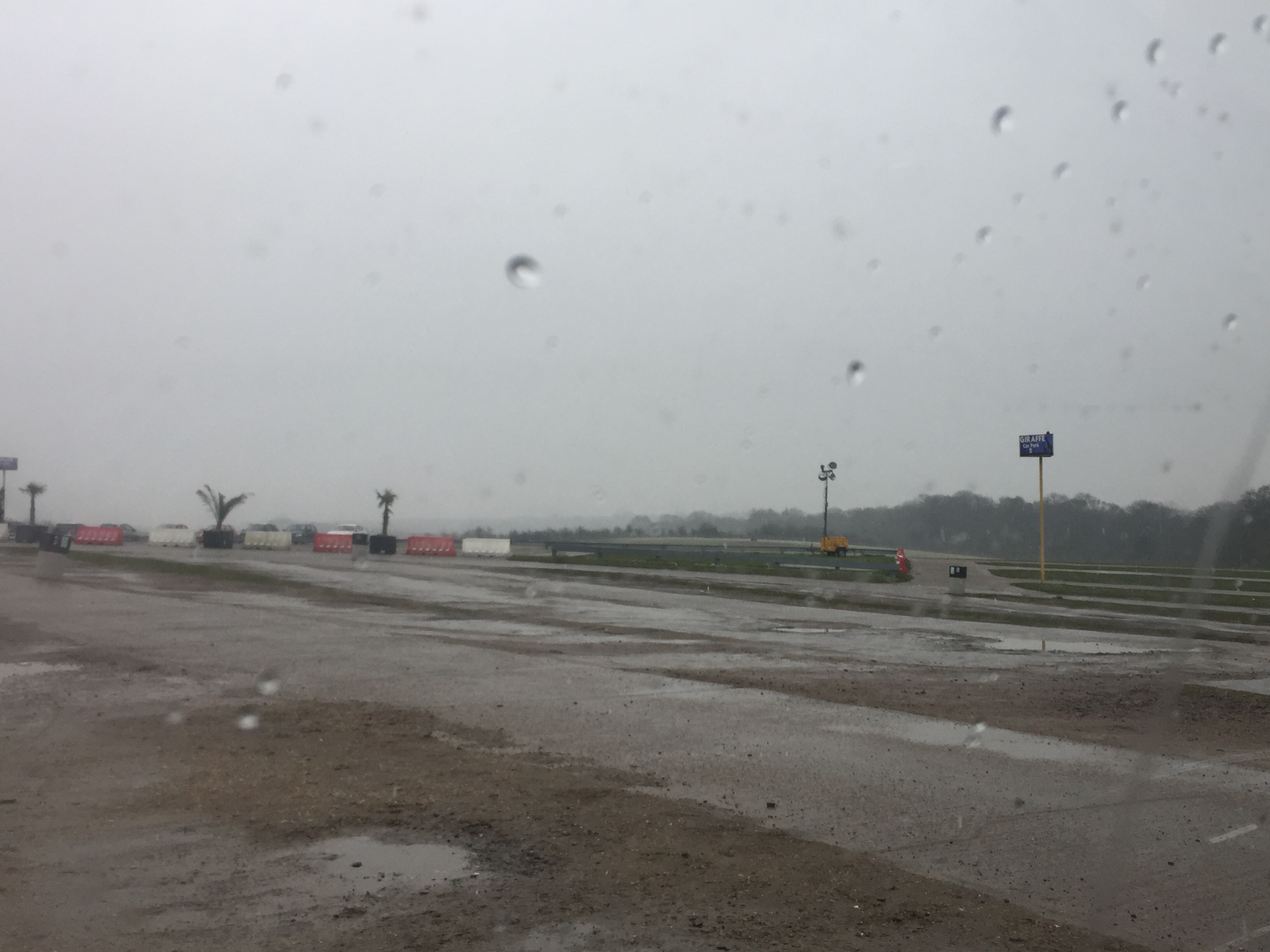 Well that's a result, it's not busy! But omg it's freezing! Still wanting to make the most of our day, we wrapped up and wasn't put off.
For those of you who may not know Colchester Zoo is a zoological garden situated in Colchester, England. The zoo opened in 1963 and received 801,643 visits in 2011. It is home to many rare and endangered species, including big cats, primates and birds.
Colchester Zoo is supported by Action for the Wild, which assists conservation projects worldwide through both financial and technical assistance. The zoo celebrated its 50th anniversary on 2 June 2013.
This is such a perfect date for me as I mentioned I love animals, but due to poaching and extinction this is probably the only place I will ever see such exotic species. Now please don't think that I would go to any run down zoo where I see animals being mistreated or living in terrible conditions, but I am mostly happy with what I see at Colchester zoo and know that some of the animals  have even been rescued from unimaginable conditions. One story that particularly touched me was the story of Jojo and srey ya the two gorgeous sunbears.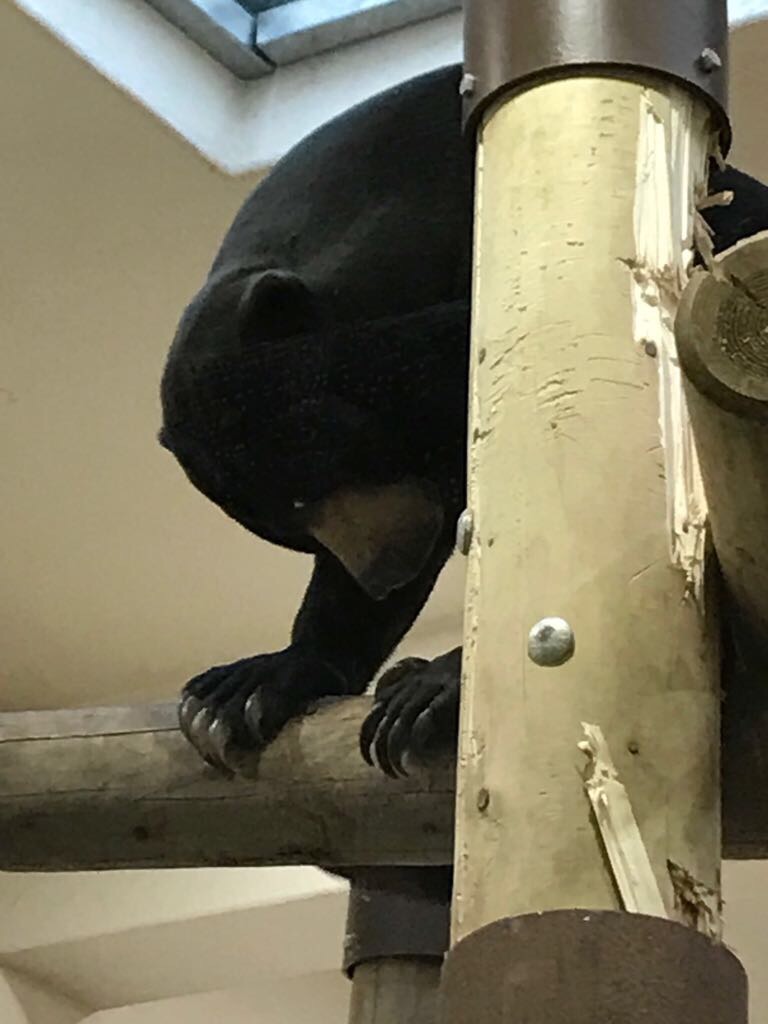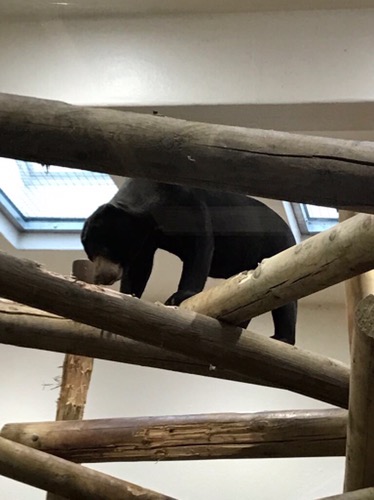 Both bears were confiscated by Government Anti-Poaching Patrols in Cambodia in 2007 and 2008 respectively, with Srey Ya found in a village, weighing just 300 grams so young she had not yet opened her eyes when she was confiscated and also suffering from pneumonia. Jo-Jo was rescued from a bar where he was being kept as a pet to amuse visitors at just 6 months old. I mean that just blows my mind and brought a tear to my eye, we really do live in such a cruel world.
Okay so by lunch time the snow really hadn't let up and I couldnt feel my toes!!? we decided to leave but we crammed everything in before doing so including a Quorn chicken wrap (yes they do quorn)!! Finally a place that recognises that vegetarians sometimes would like something different to goats cheese and houmous, it was very delicious too. From Colchester we went to Chelmsford to pick up a few things and to finally pick my watch up, where it had gone away to get a new battery (I missed not having it and looked at my wrist at least 3 times a day)!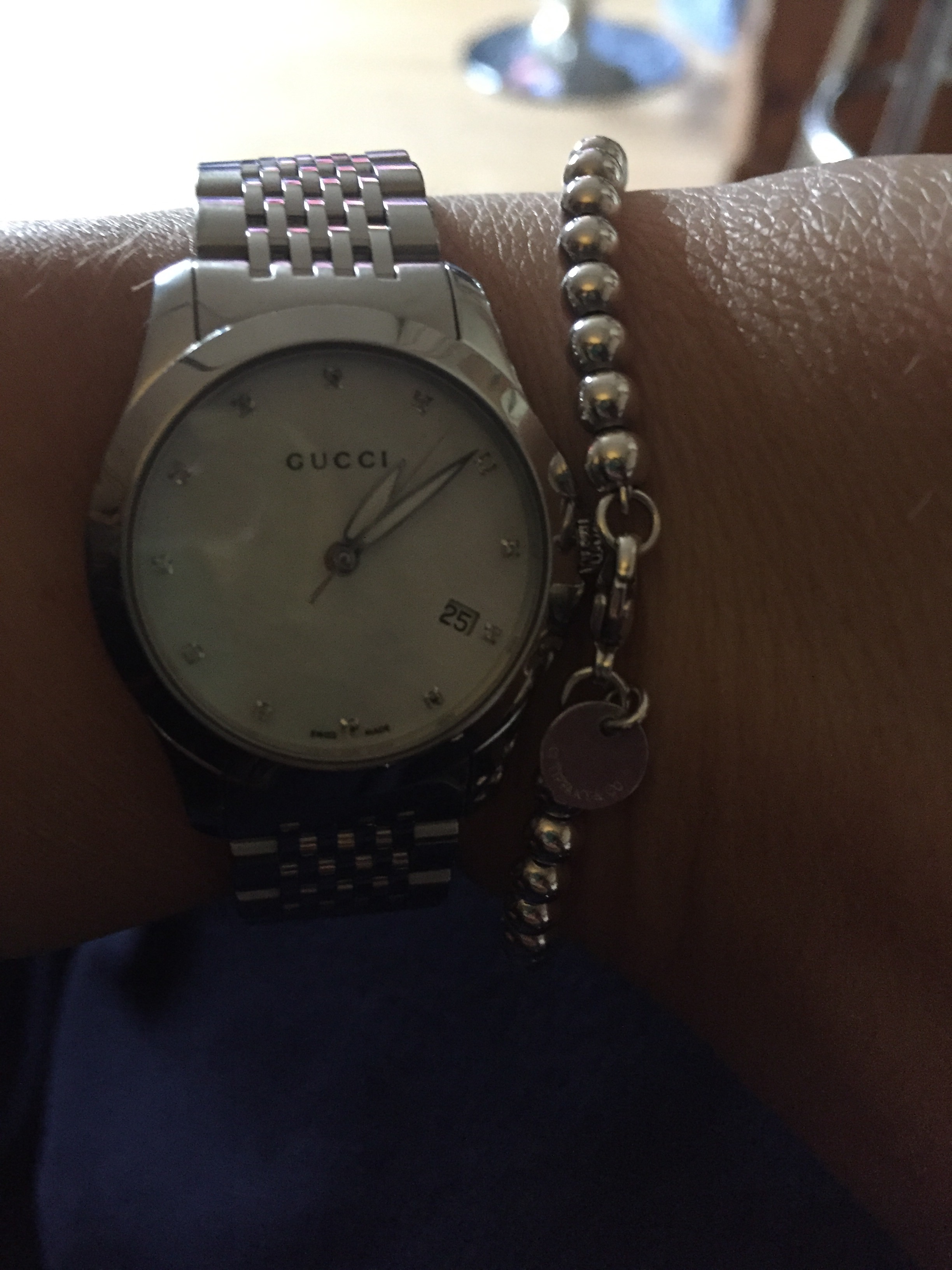 Whilst we were in town Luke picked up a new suit for work, and we headed home to chill out with a movie. I firmly believe that weekends are for chill outs and lay ins! I like to make use of my Saturdays and do things but Sundays are for sleeping in past 10.30….ahhhhh bliss. Seeing as we were up pretty early I welcomed the chill out with a movie suggestion!
Sunday morning arrived and I was like a kid at Christmas, I couldn't wait to give Luke the little envelope with the specially written poem telling him what we were up too! I was taking him for afternoon tea as part of his valentines present. I wanted to redeem myself after last years disasterous afternoon tea at altitude London! (My review is on trip advisor) Now as I said we are a couple who love a Sunday lay in so this year I decided to be clever and book afternoon tea closer to home, so close in fact it took us only 5 minutes to get there!! We went to cressing temple barns, in cressing, I only knew they did afternoon tea there from an advert I had heard on heart radio station while driving to work one morning. Luke looked pretty surprise when he read the poem so I knew I'd done well (now let's hope the afternoon tea itself was good).
My afternoon tea review ??
I did book this over the phone but was told that booking wasn't really necessary, however the lady I spoke with was more than happy to do so for me, no deposit was required. When we arrived I noted that 2 others tables were having afternoon tea, whist the remaining 3 occupied tables were having a normal lunch. We got shown to our reserved seats over by the window and given our menus. Luke chose the prosecco afternoon tea, and we were told that we could each pick a filling out for our sandwichs, luke went for turkey I went for prawn (I eat fish…. just not meat!) the service was so friendly and quick and we really did get a lot of food! I was completely stuffed and struggled to eat it all!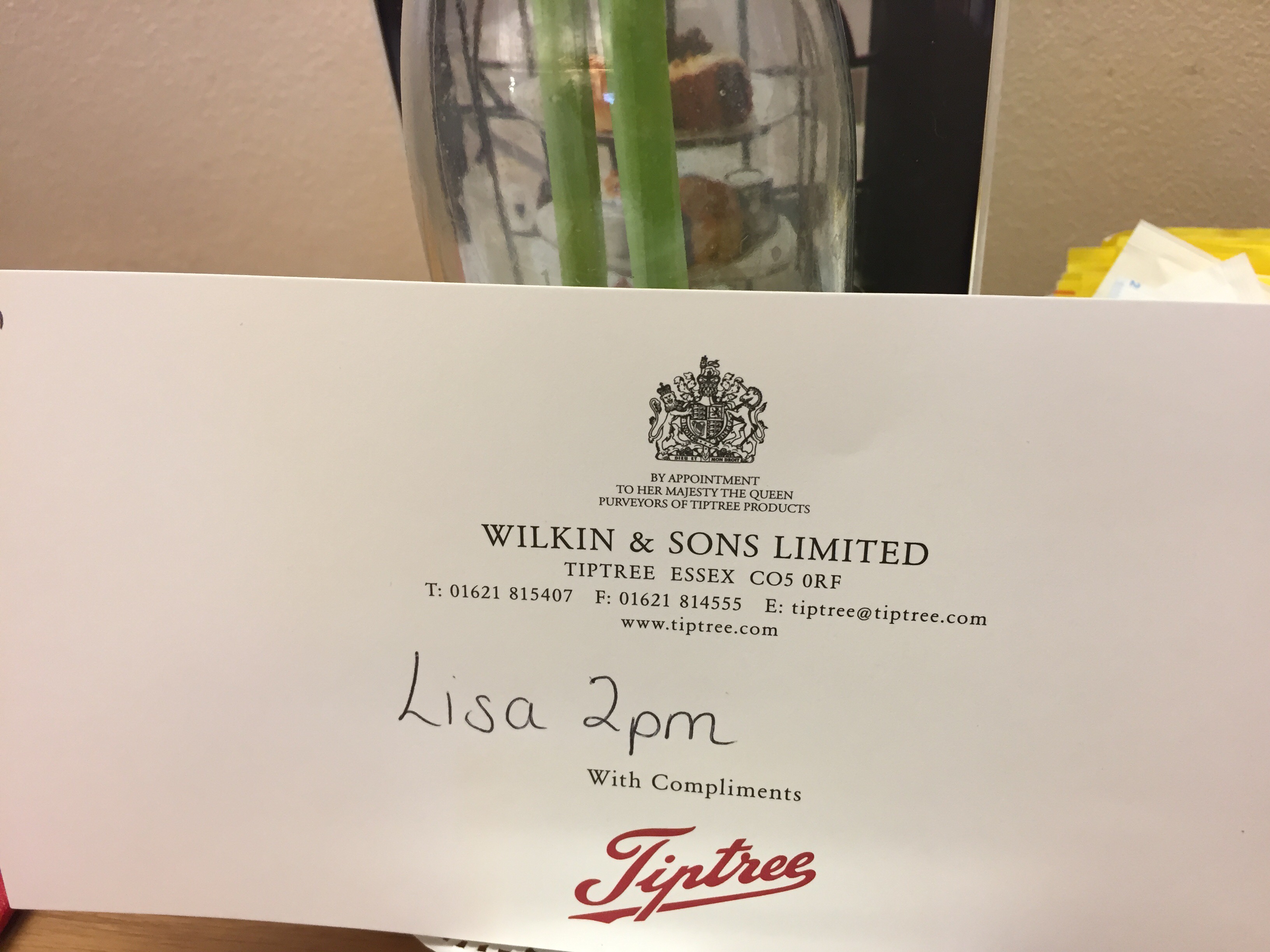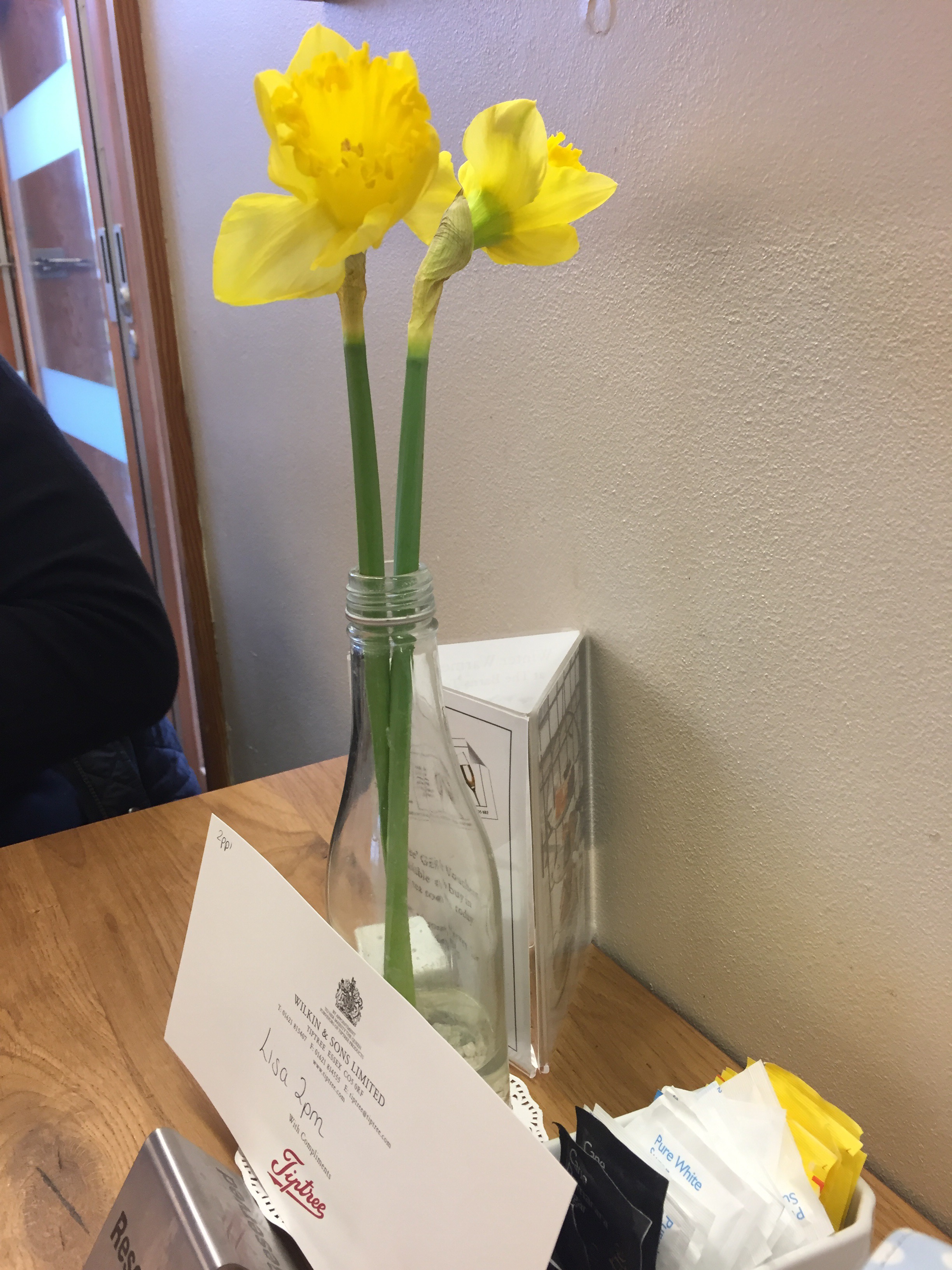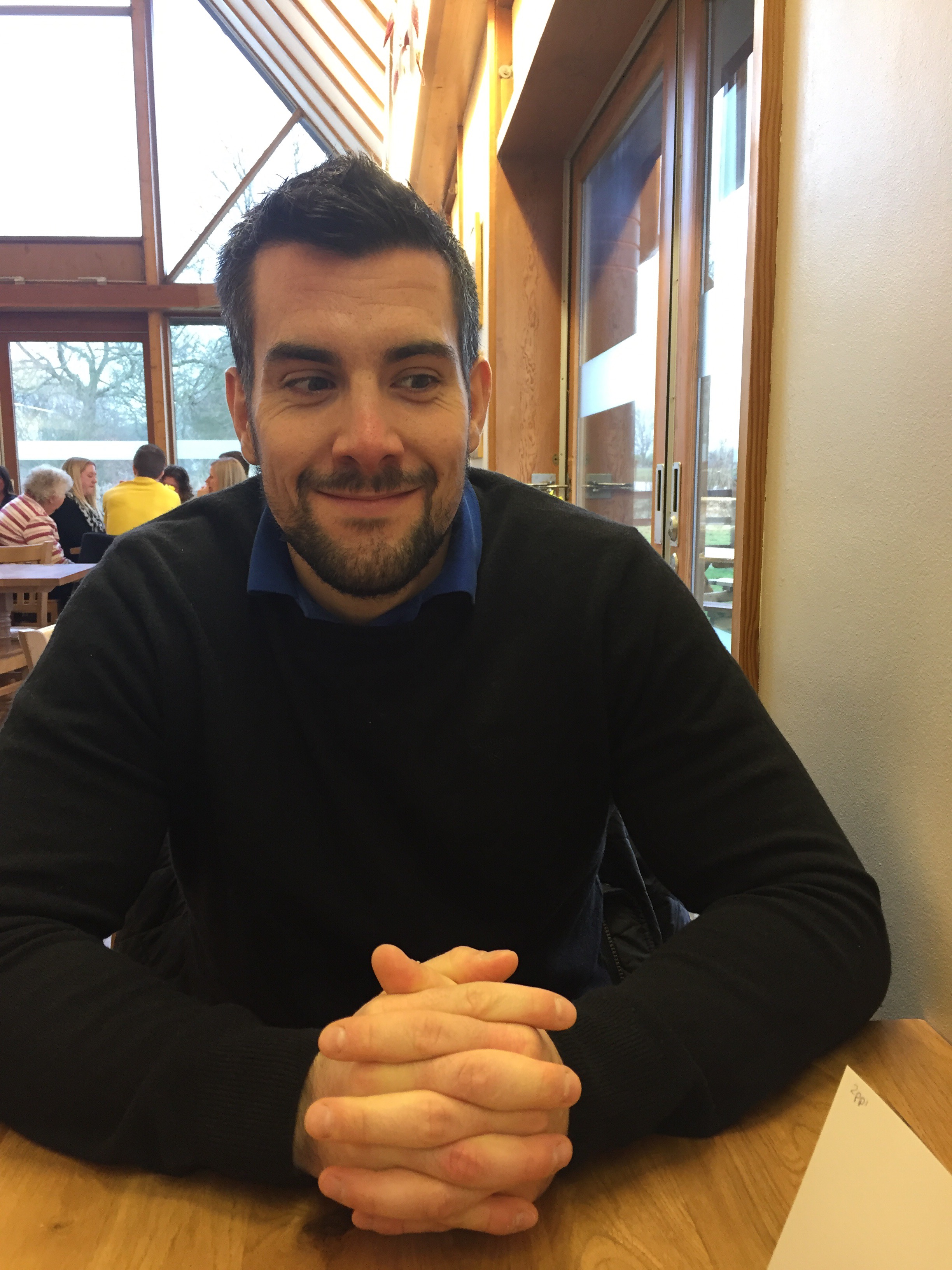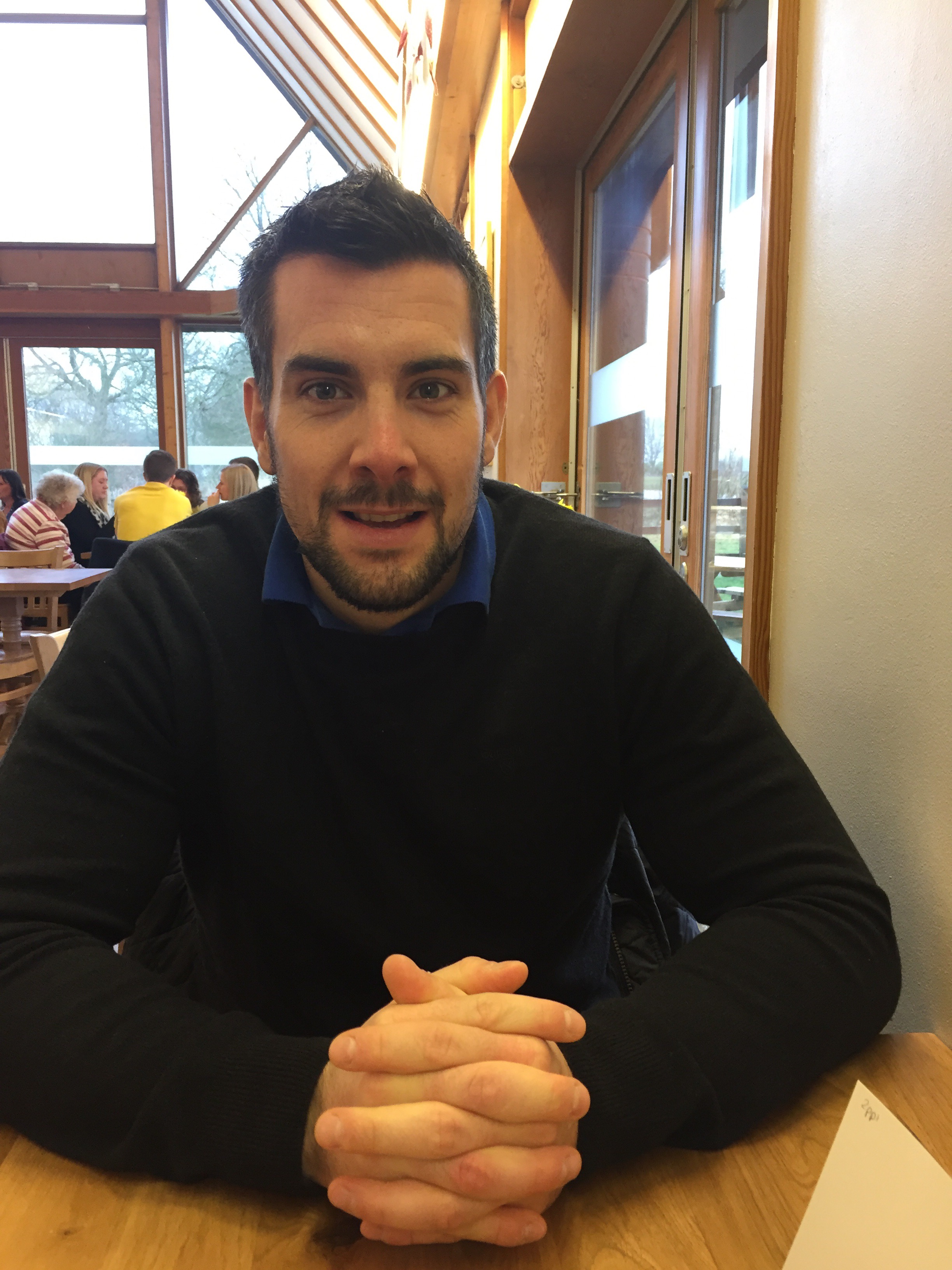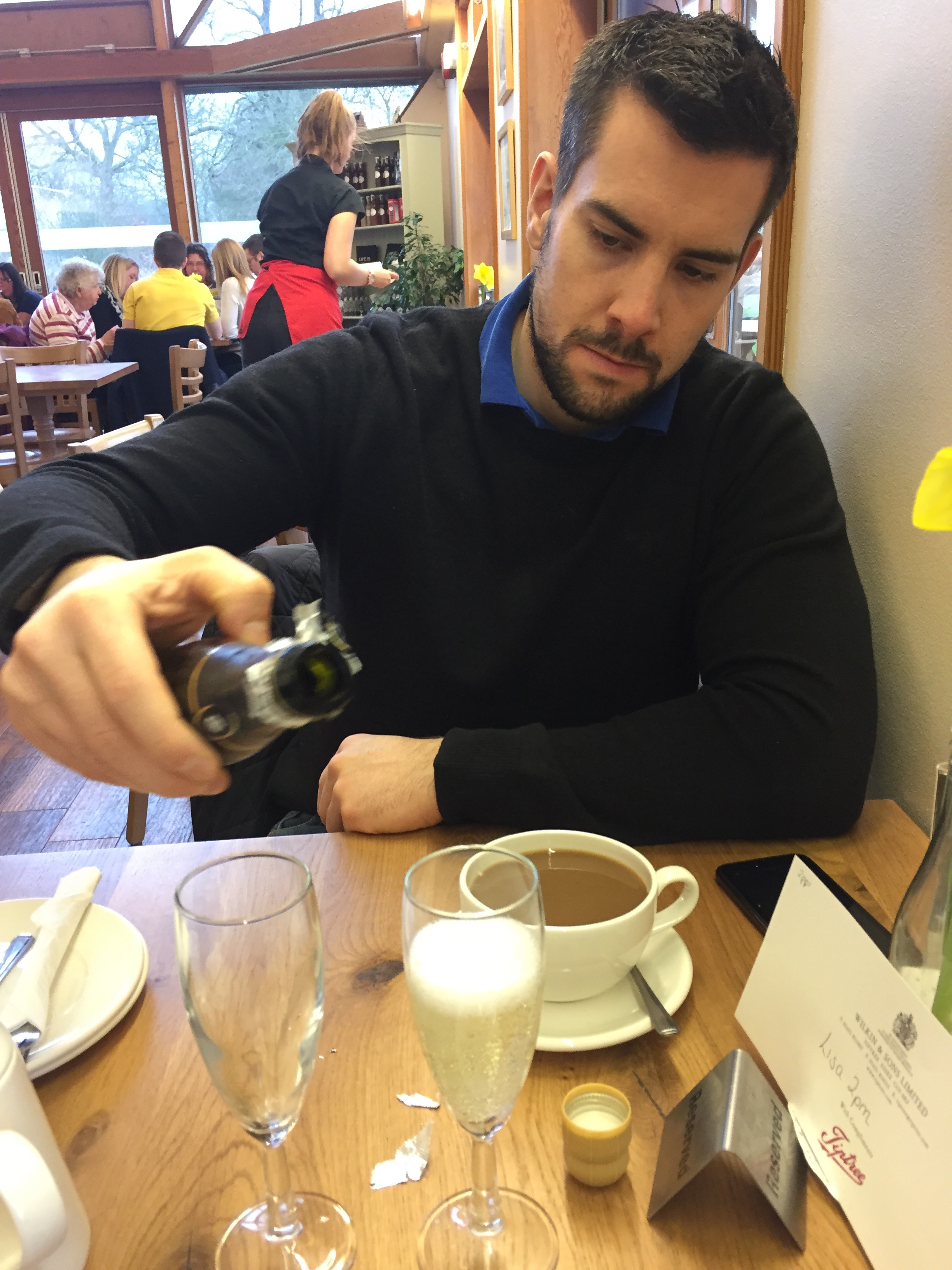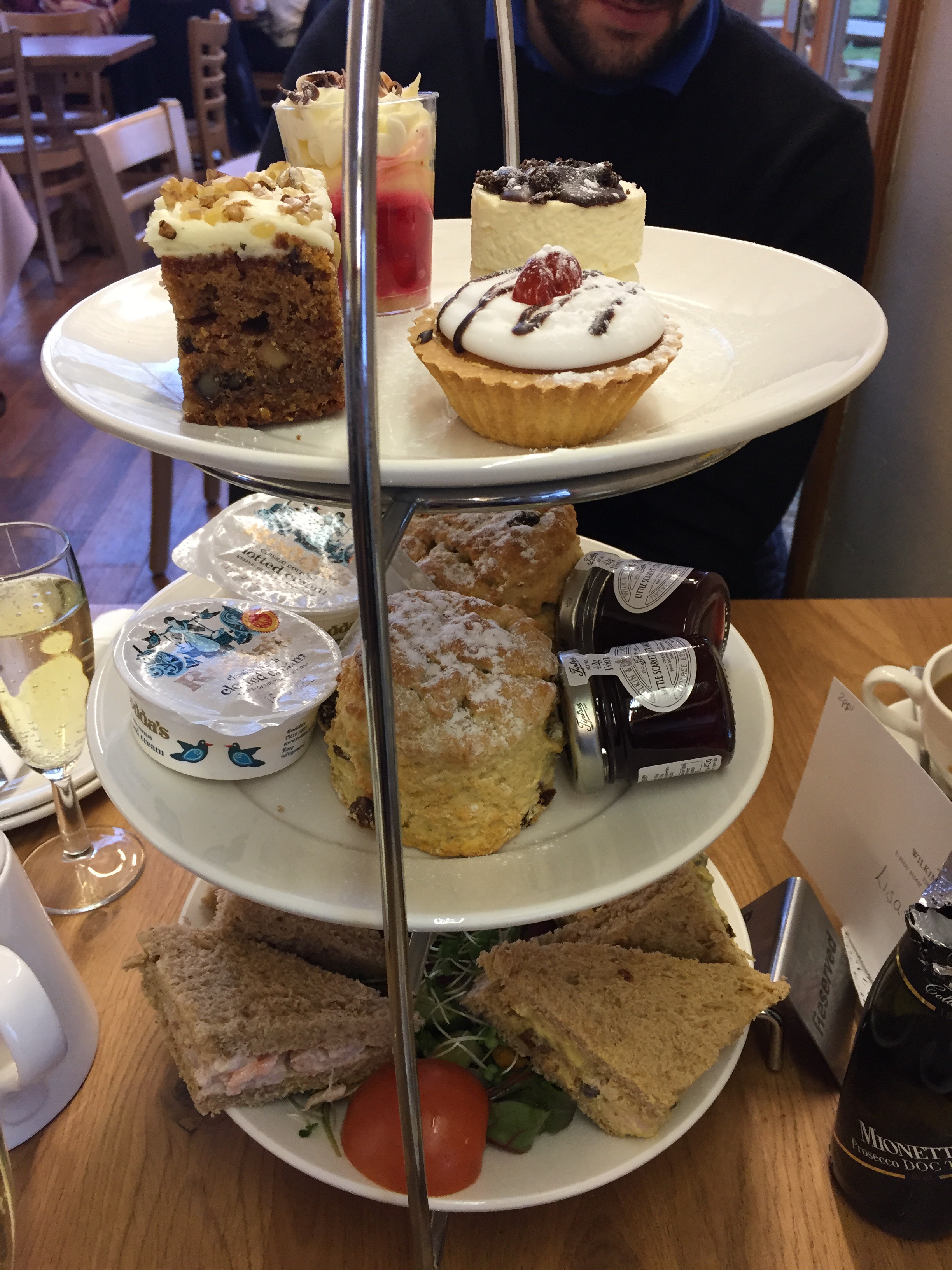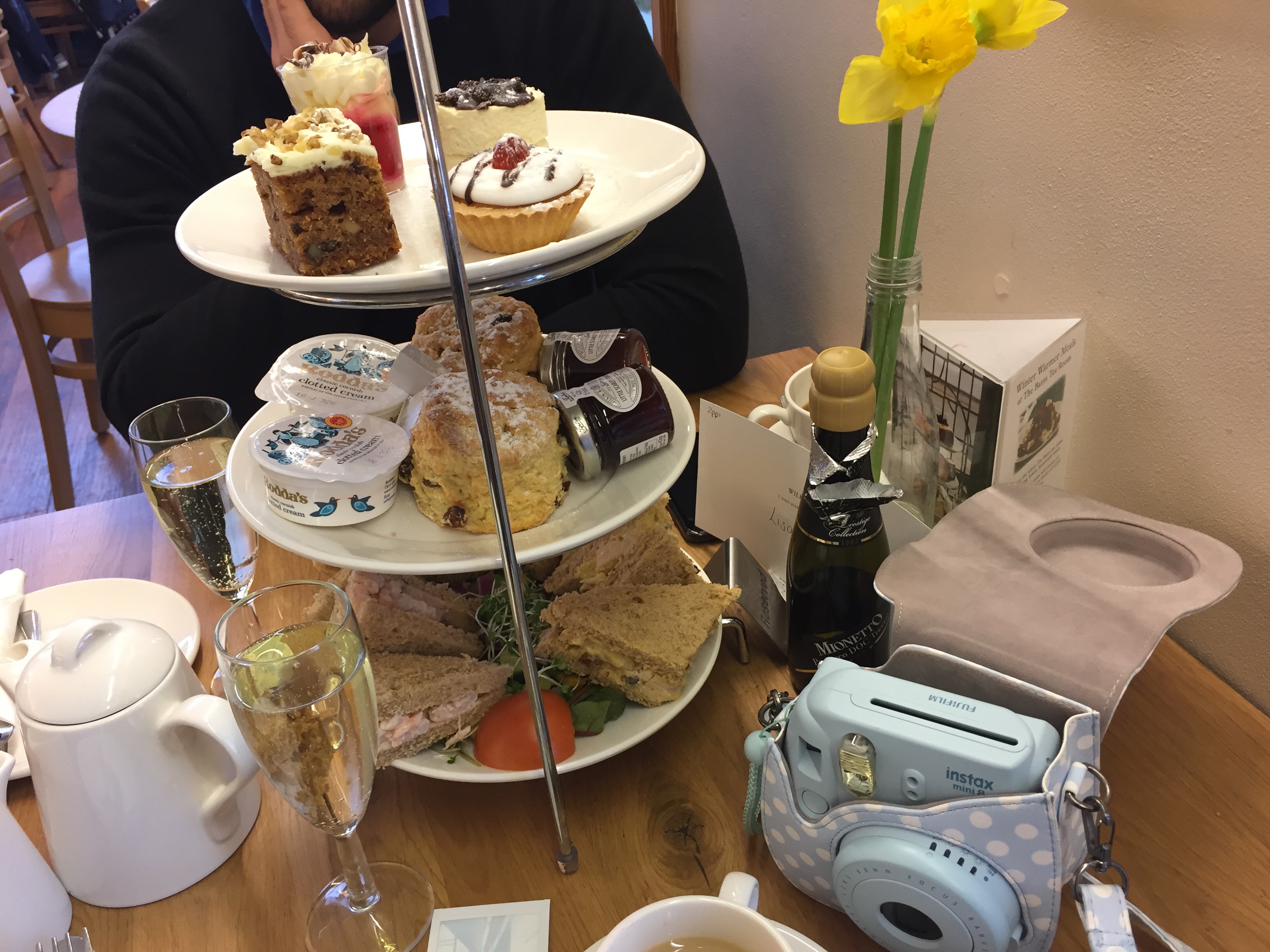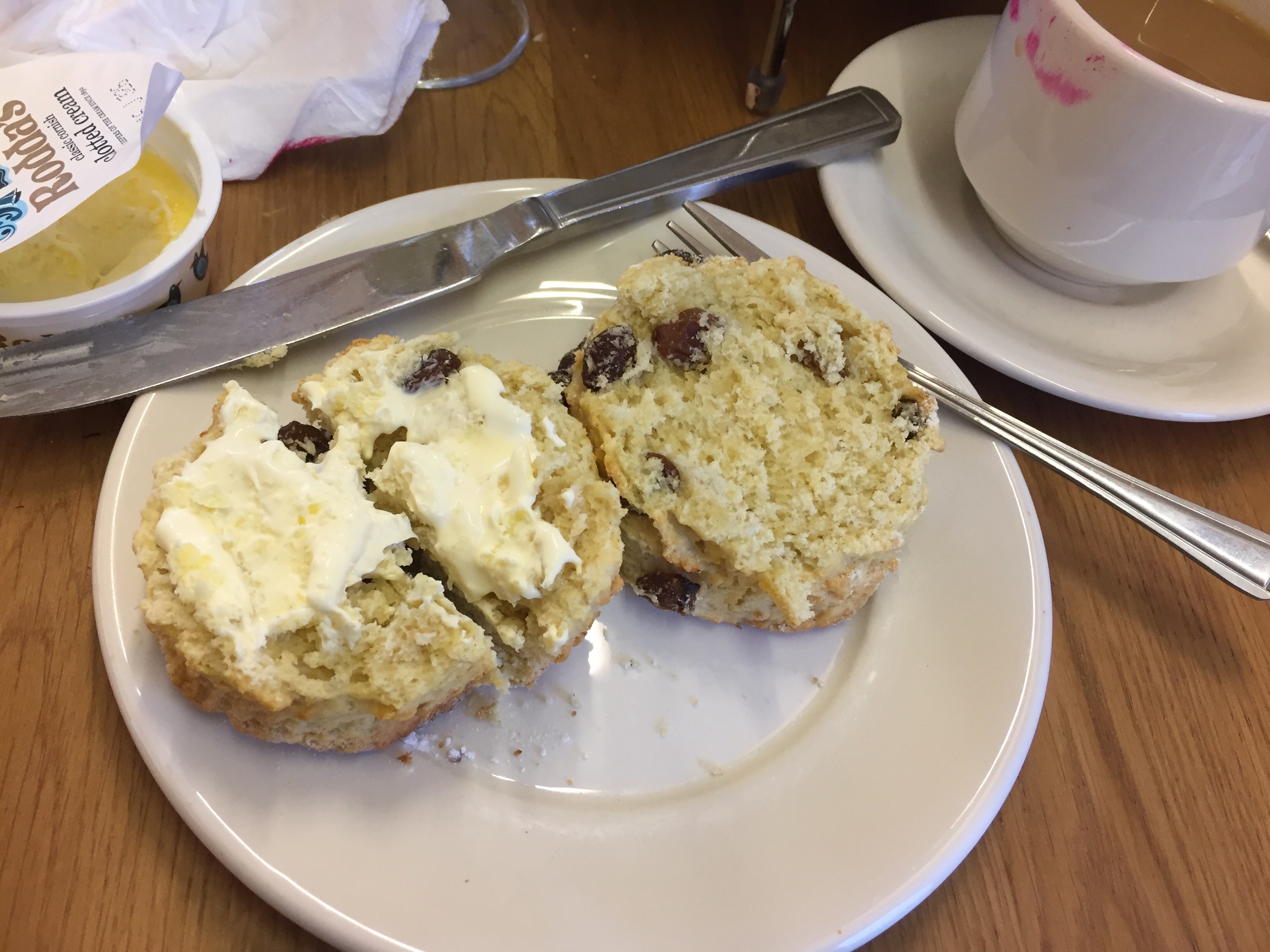 How delicious does all that look in My pictures!!! And it was, and it only cost me £36, very reasonable I think, Luke throughly enjoyed it (relief) and I think I did redeem myself! Girlfriend points for me!
So obviously Valentine's Day fell on a unromantic Tuesday this year! But I was very very lucky to get flowers sent to my work (very beautiful)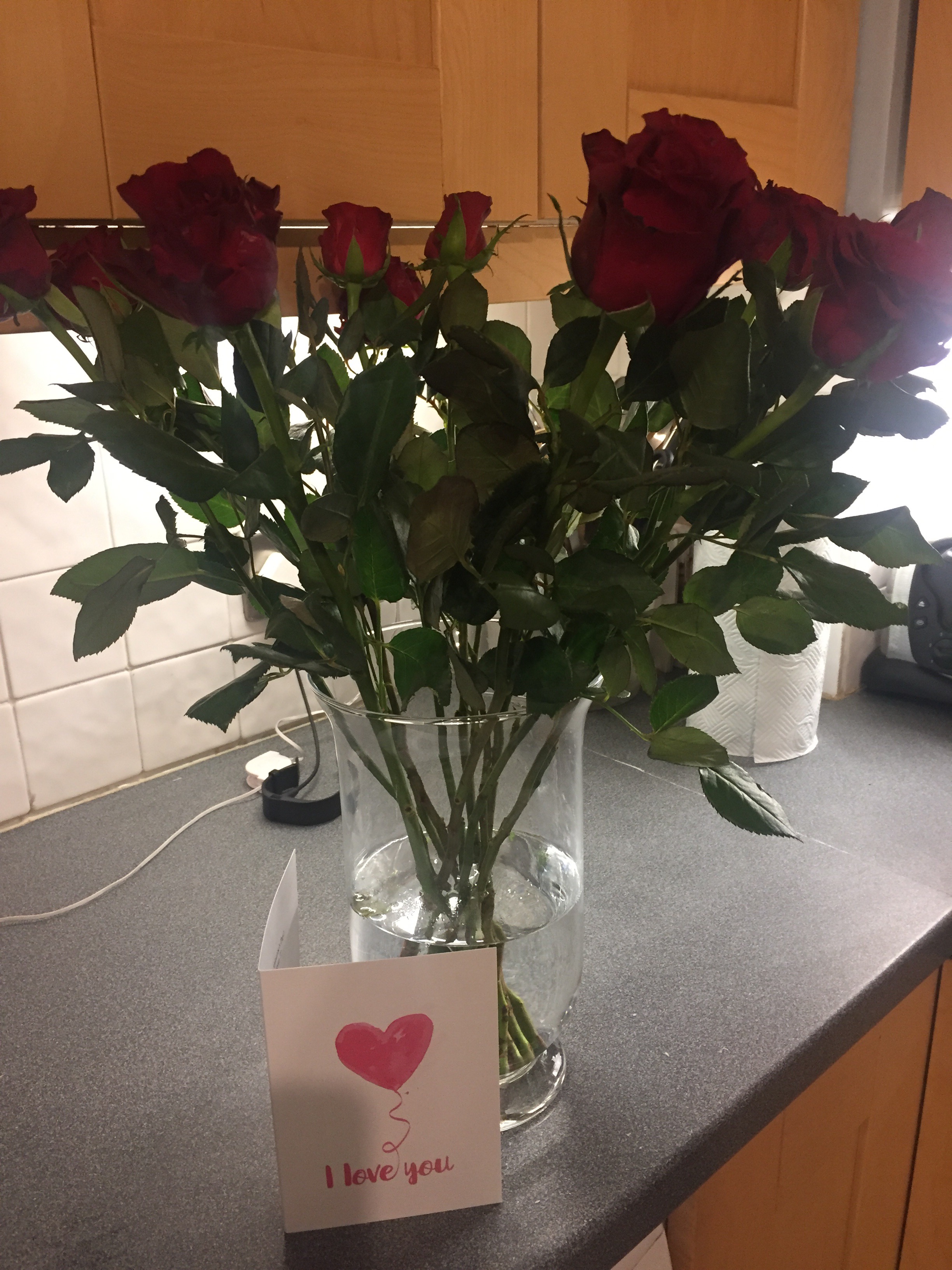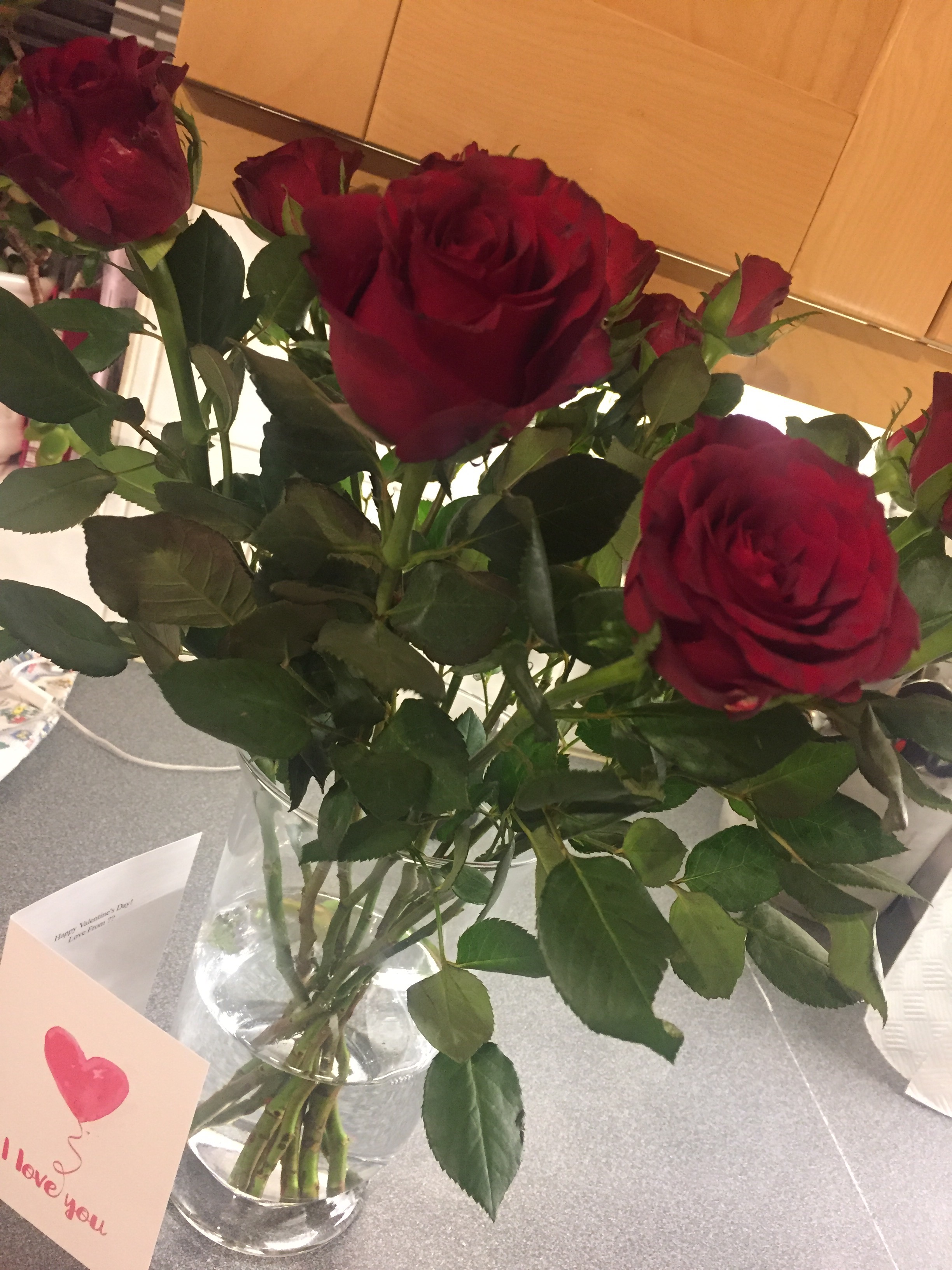 And Luke also told me on the Monday night that on Tuesday (evening) he was taking me out for a meal! But wouldn't tell me where!!! Now I'm a girl who loves a surprise but I also like to know where we're going so I know what to wear!!.. I narrowed it down to a pencil dress, no going wrong with a pencil dress! So Tuesday night we exchanged our gifts, we've always done gifts on Valentine's Day, and it's now our little tradition. We both got some lovely gifts and I loved mine.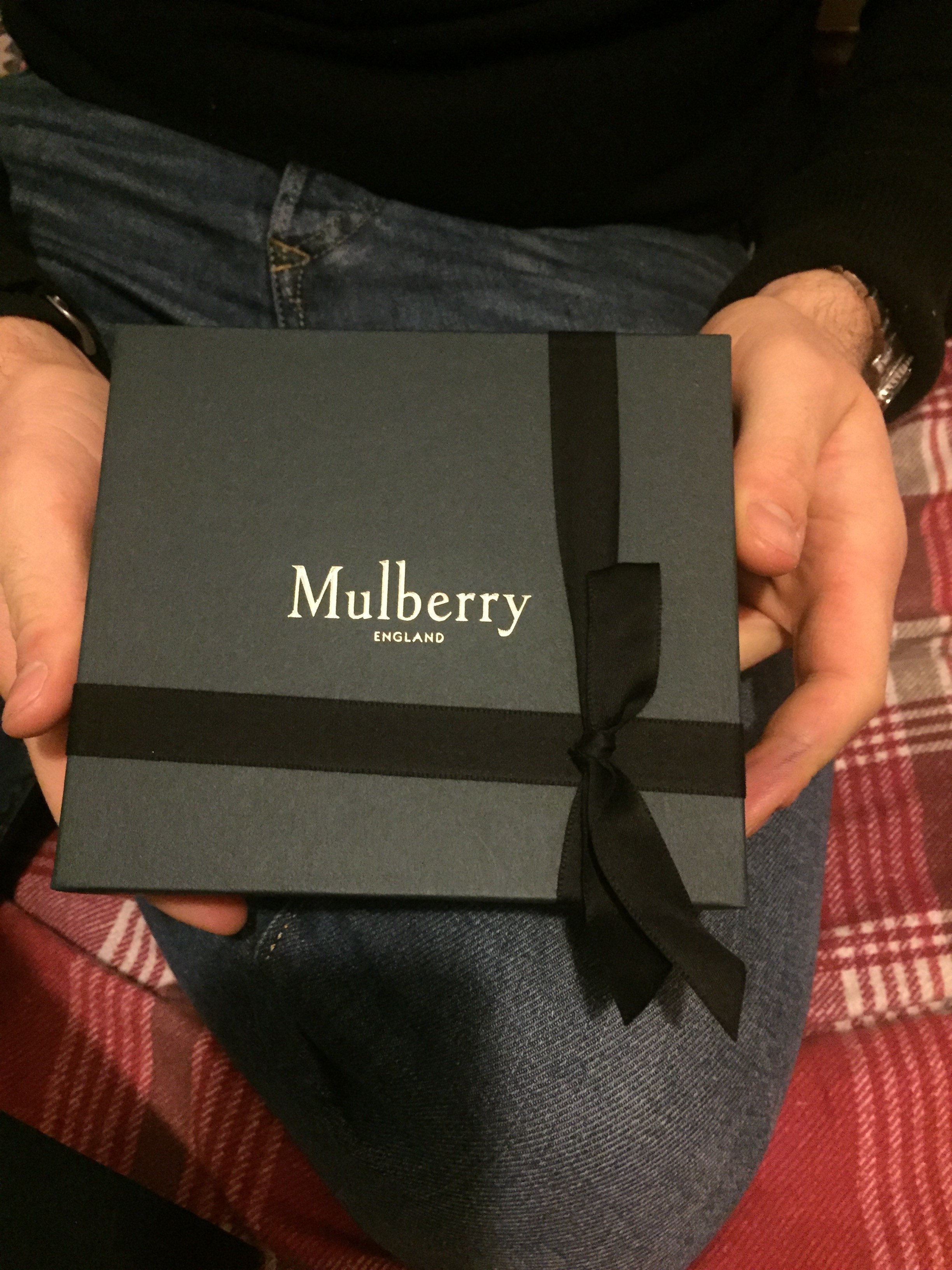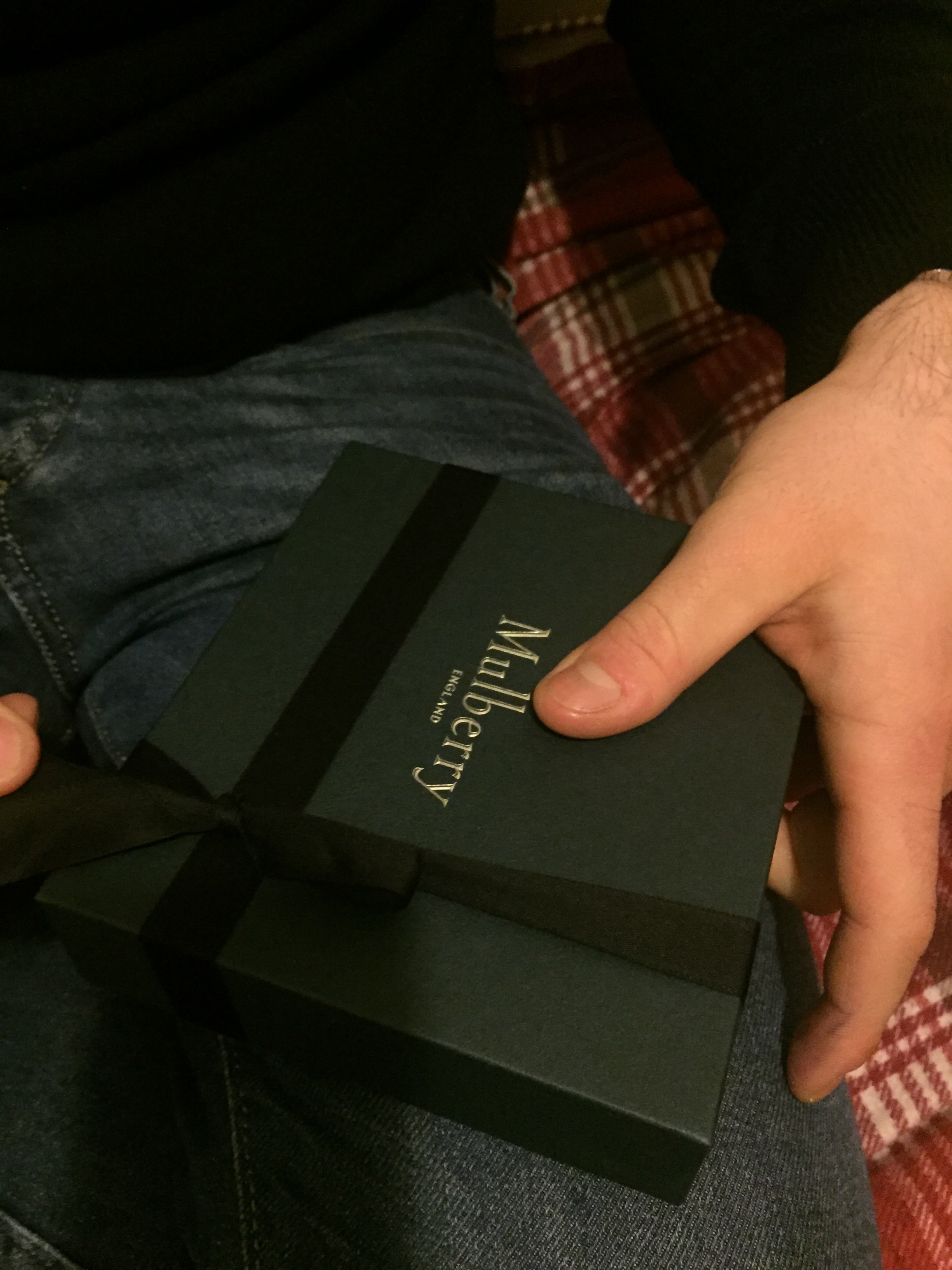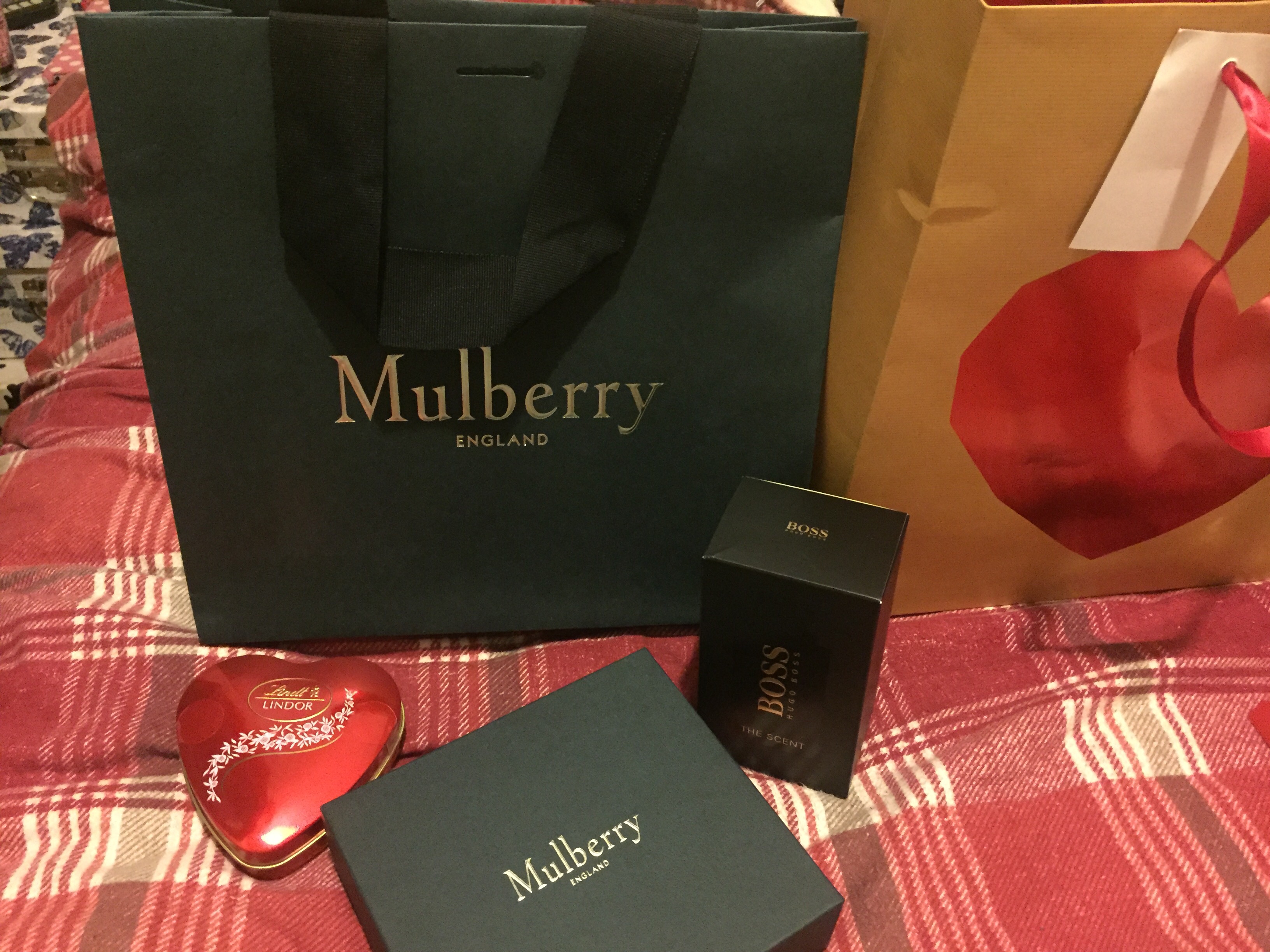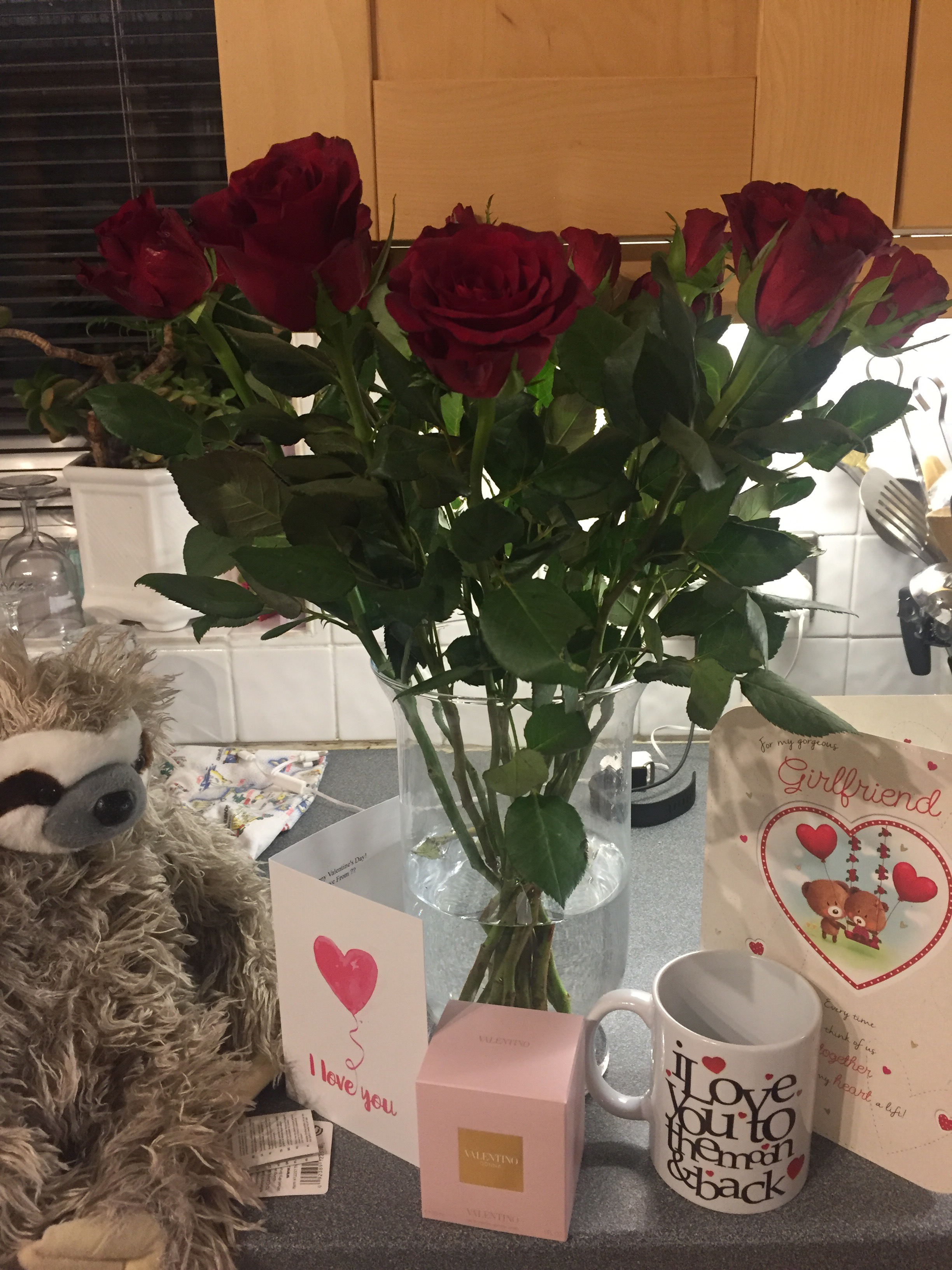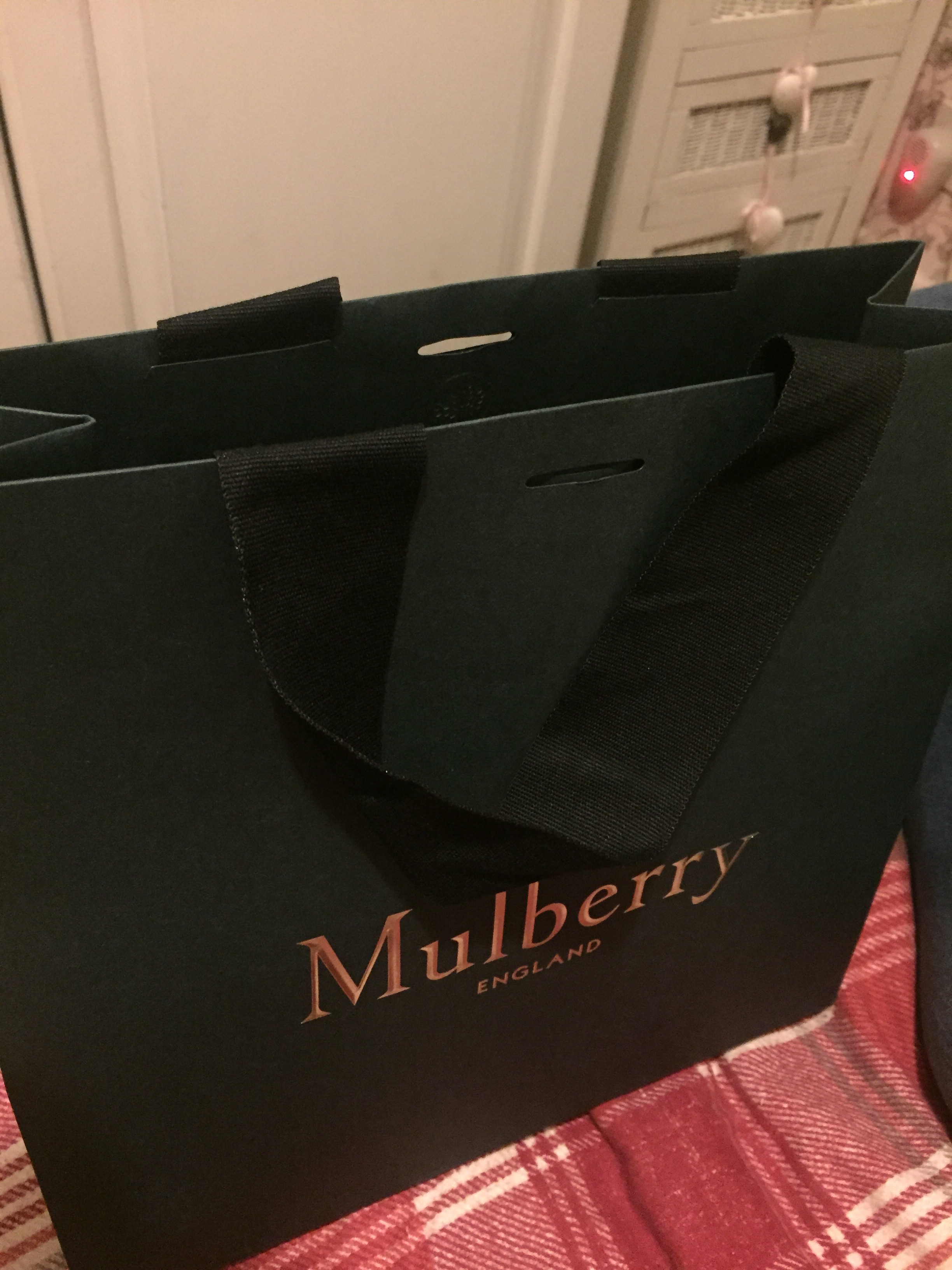 Dinner was a complete surprise, Luke took me to the barn brassiere in marks tey. I had never been here before so he chose well, I love going to different places.
My review of the barn brassiere
The barn brassiere is an award-winning stunningly-restored 500 year-old Grade Two listed restaurant. It has a reputation for excellent food and fantastic service. Well I can confirm that Is in fact true! I had been careful all day not too eat to much do by the time we got to dinner I was starving! We were greeted by a friendly member of staff who seated us quickly and was very attentive with us. After ordering our drinks we then got onto the menu! First up was bread and a selection of butters, they actually do anchovie butter! And it was amazing! Although Luke misheard this and thought it was chilly butter so spread a fair amount on his bread and didn't like it (I stepped in to save the day). We were then served a selection of canapés, we wasn't told what they were which is tough when you're a vegetarian but it wasn't too difficult to figure out what I could and couldn't eat.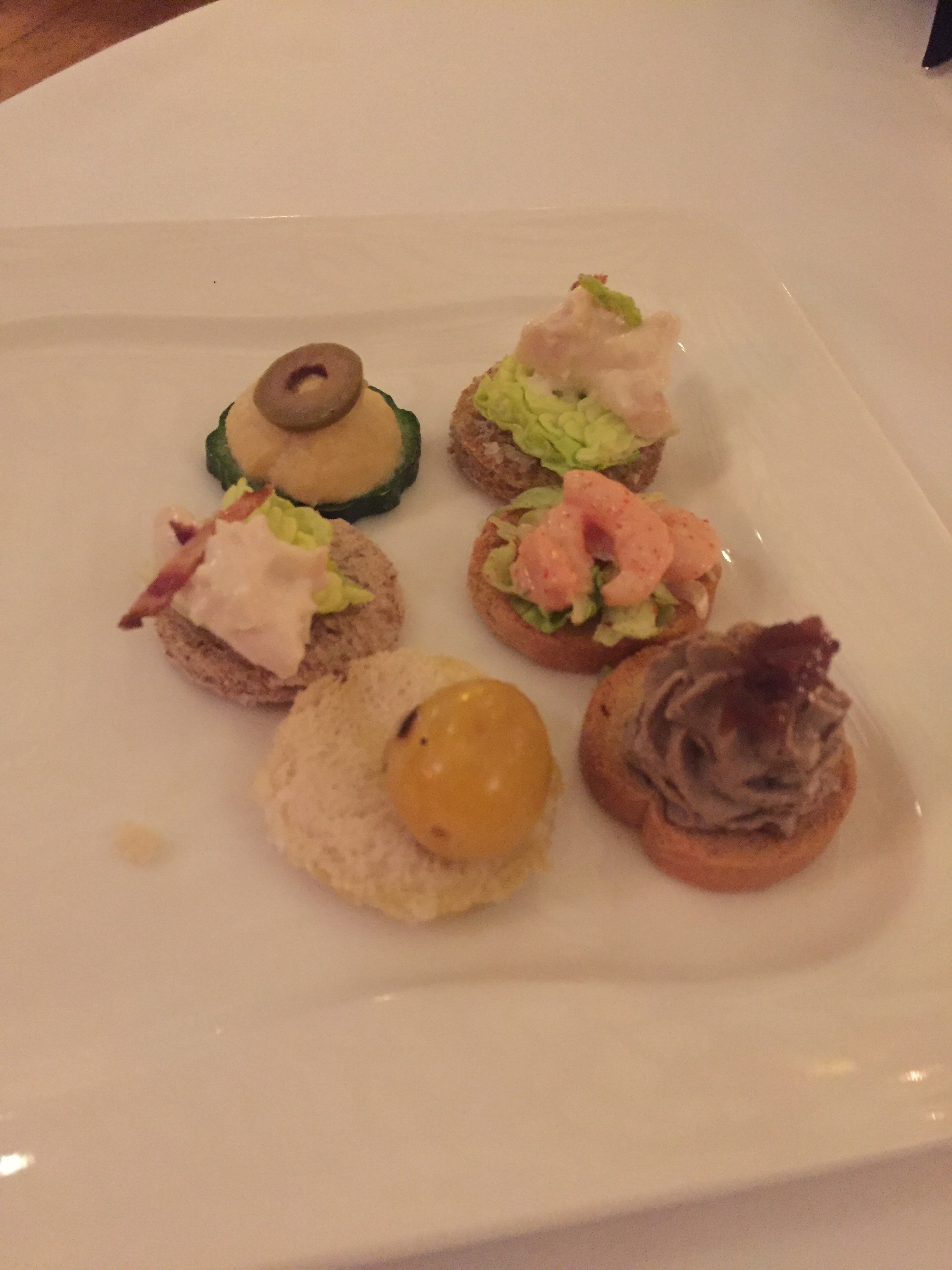 Next up was starters, I had the prawn and cashew nut salad, and Luke went for the soup of the day which was cream of tomato, both of these were delicious…. I can feel myself getting full at this point!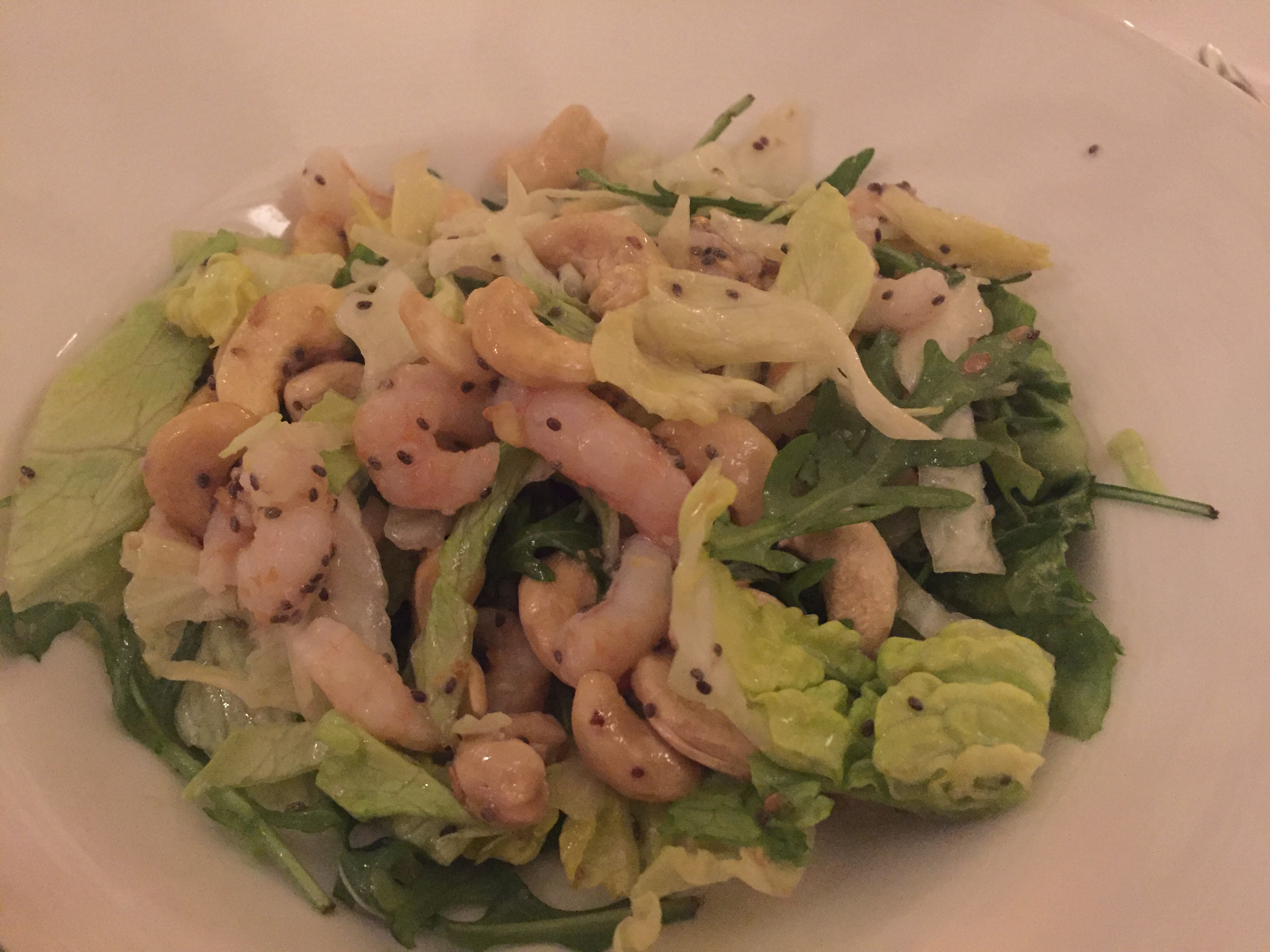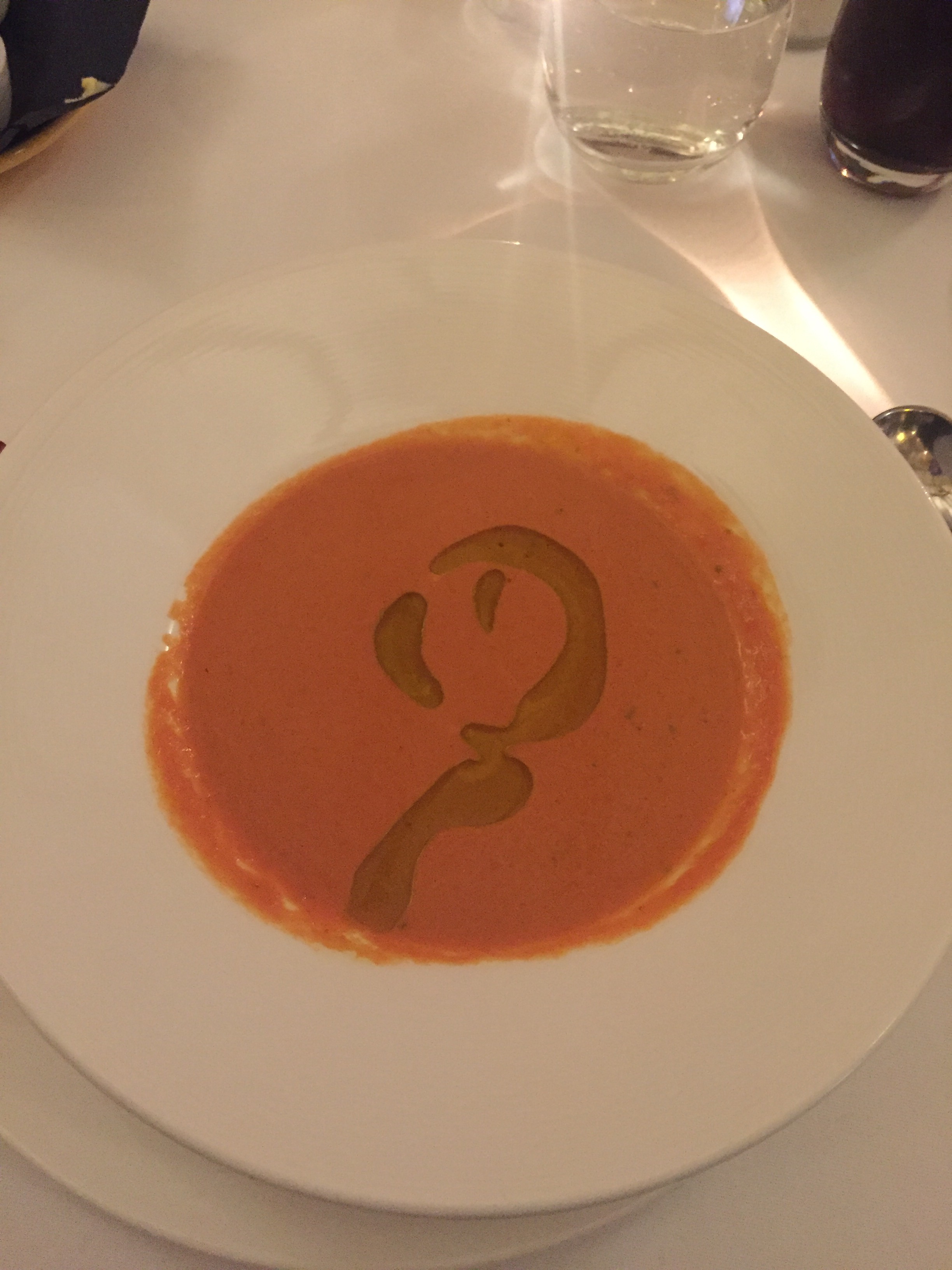 After the starters came the sorbet…. to cleanse the pallet, it was a lovely light and fresh lemon flavour…. okay I am really getting full!!

We didn't wait too long for any of our courses despite it being very busy in the restaurant. Finally we got to the mains (think I've got just enough room for this) I had tofu and spinach savoury pancakes served with fresh rocket and Luke had the steak served with potatoes, we can both confirm that our dishes were delicious and we ordered a side of vegetables to share to go with this, I think my eyes are bigger than my belly because I admitted defeat after a pancake and a half, Luke stepped in to save the day and and managed to finish both mains.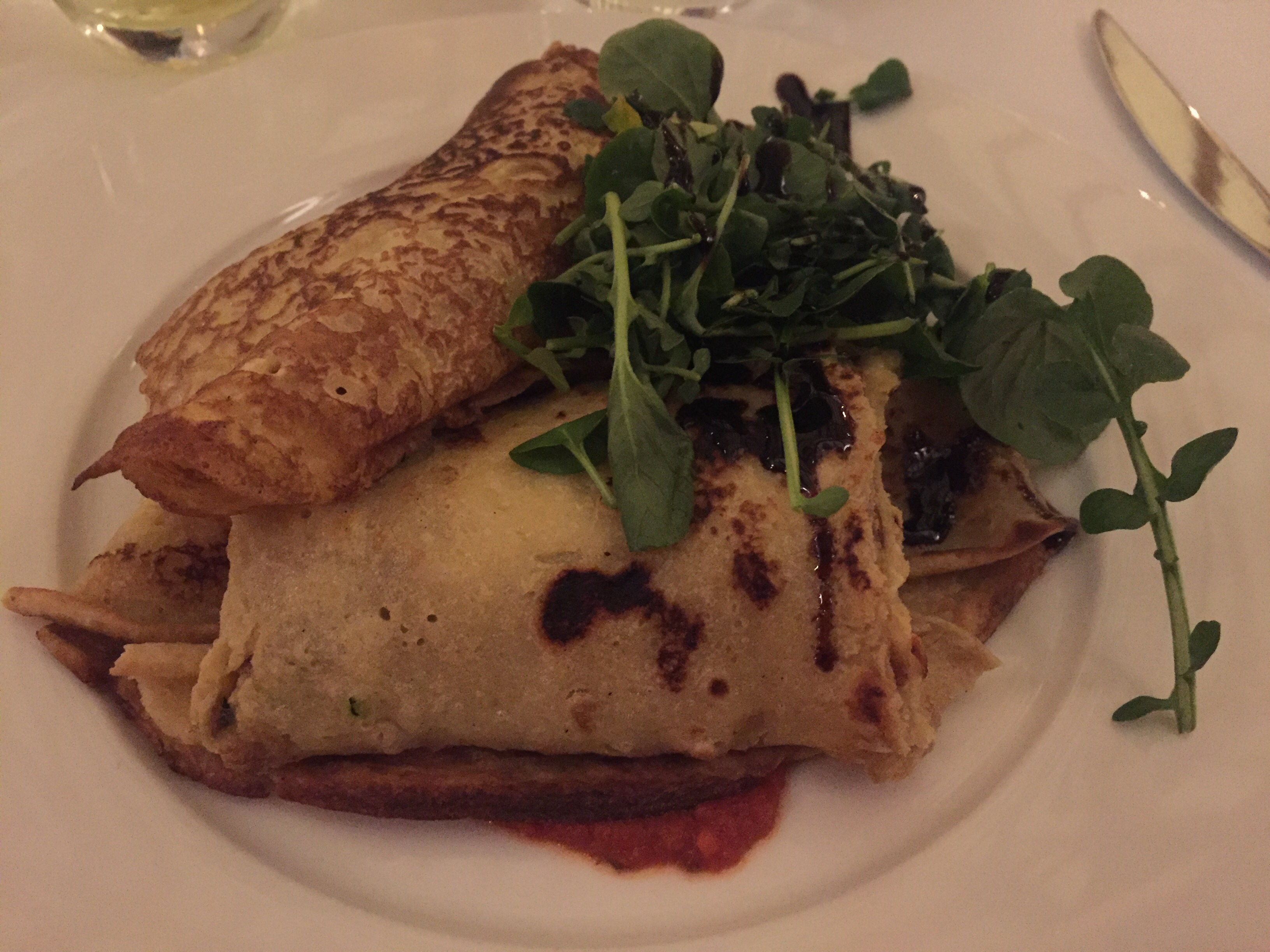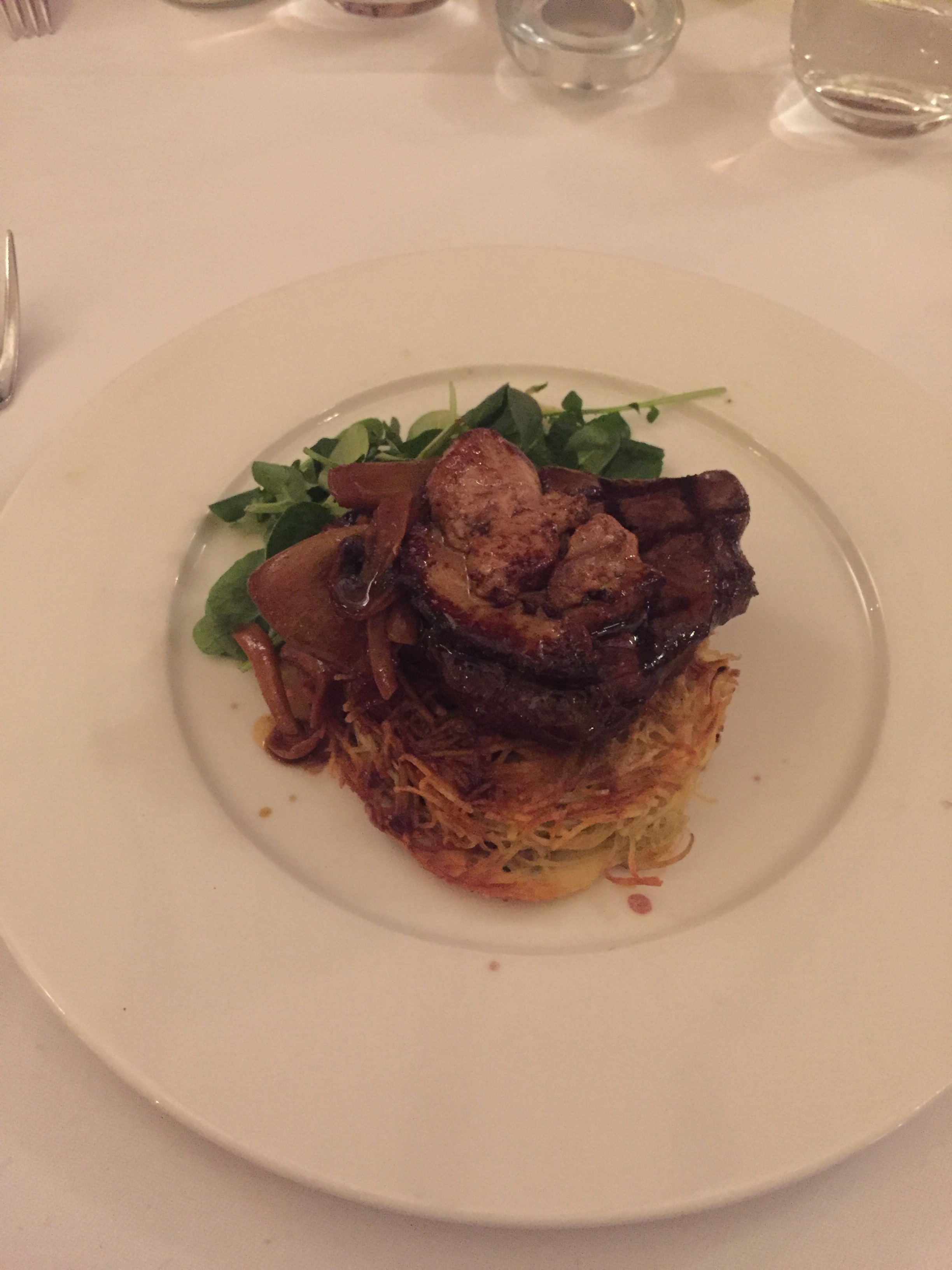 Now I wasn't going to have a desert but….. I couldn't resist the flaming creme brûlée! And Luke went for the apple and rhubarb crumble with ginger ice cream, I managed only half of my dessert but it wasn't wasted as luke finished it for me (thanks Luke).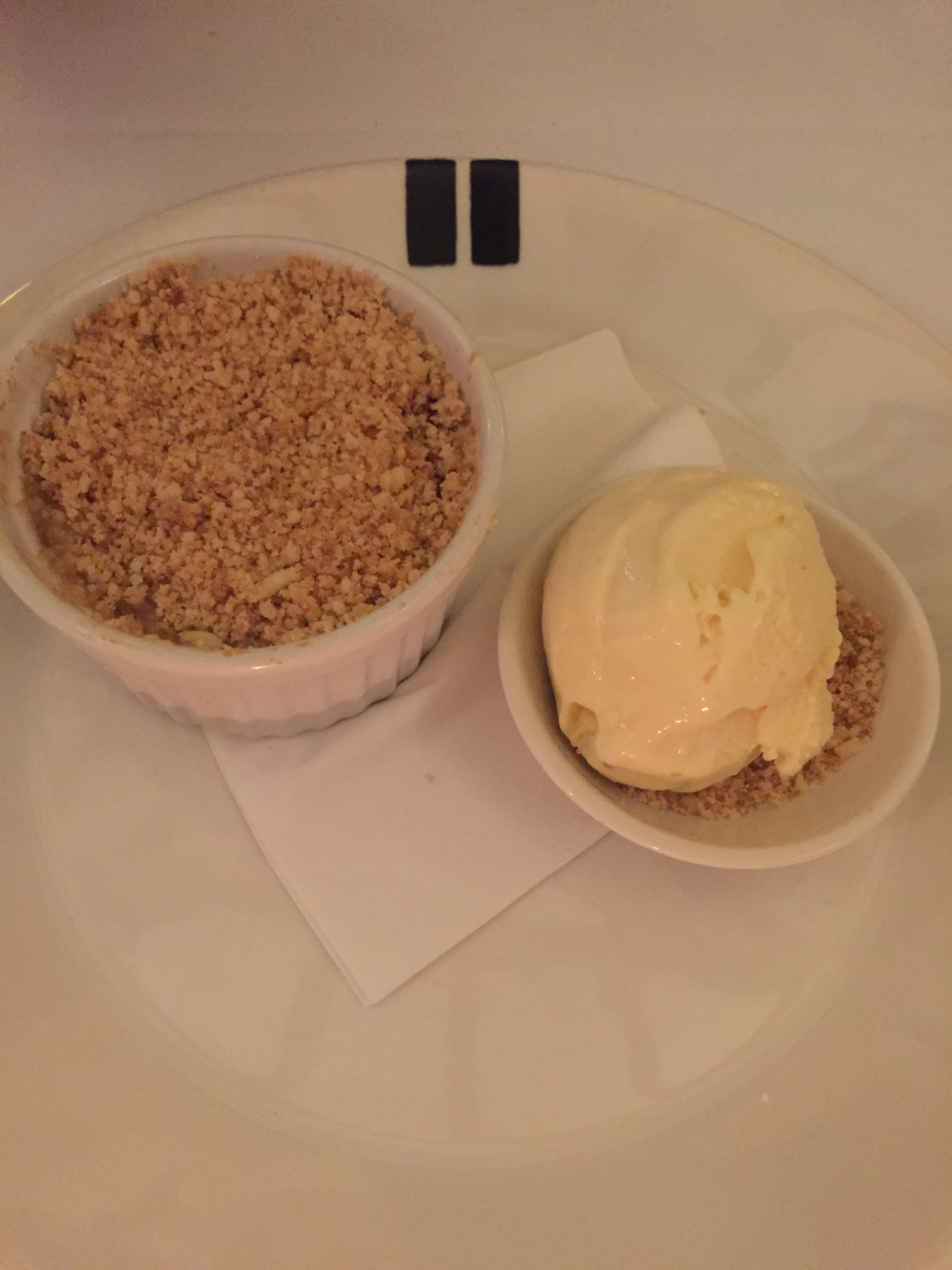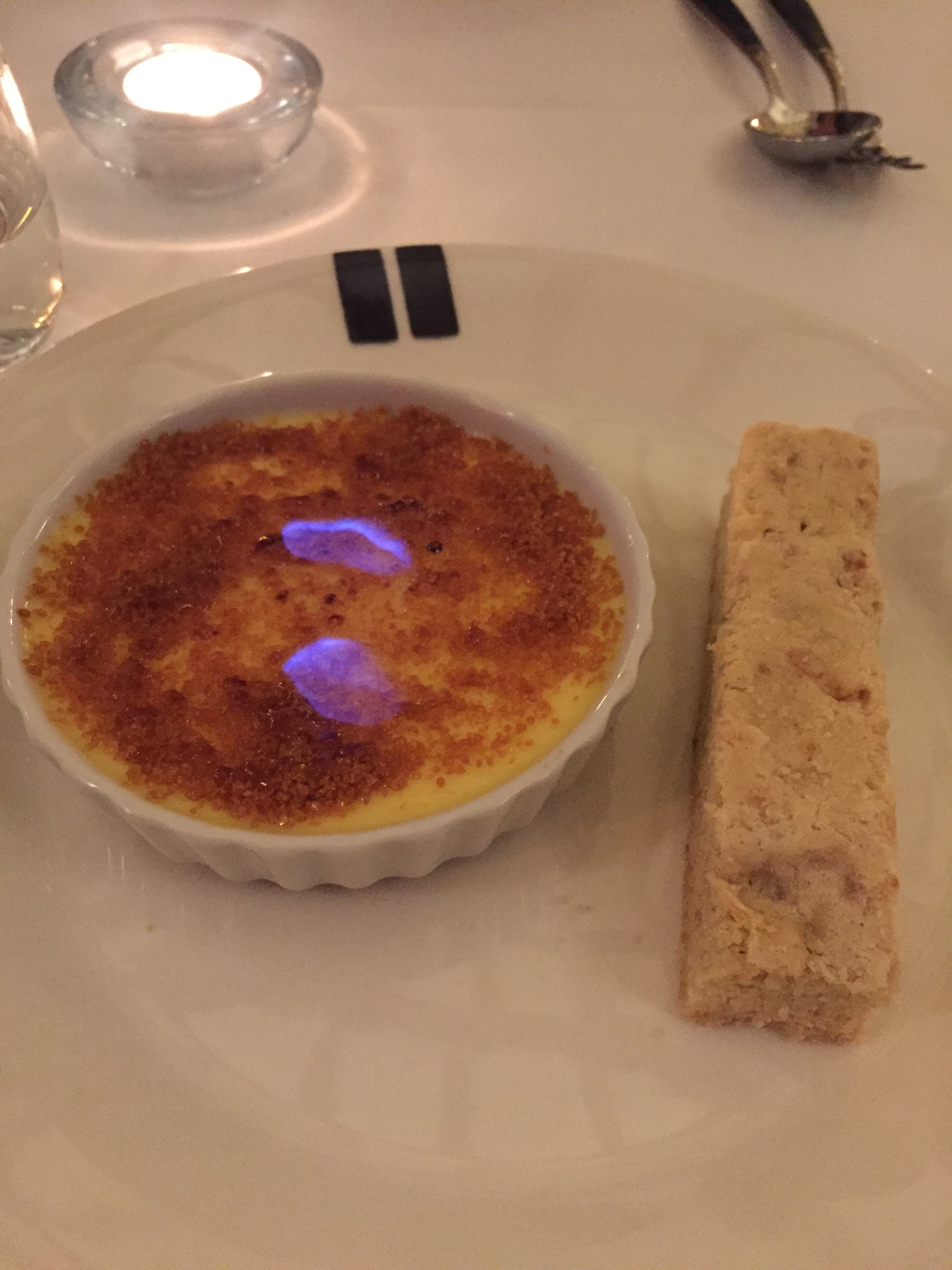 I had a lovely valentines meal, nothing about it felt rushed but all courses were served efficiently. And such a lovely touch after we paid, was that each couple got a Rose, a bottle of champagne and a box of pink champagne truffles (which are my favourites). That finished off my even by perfectly.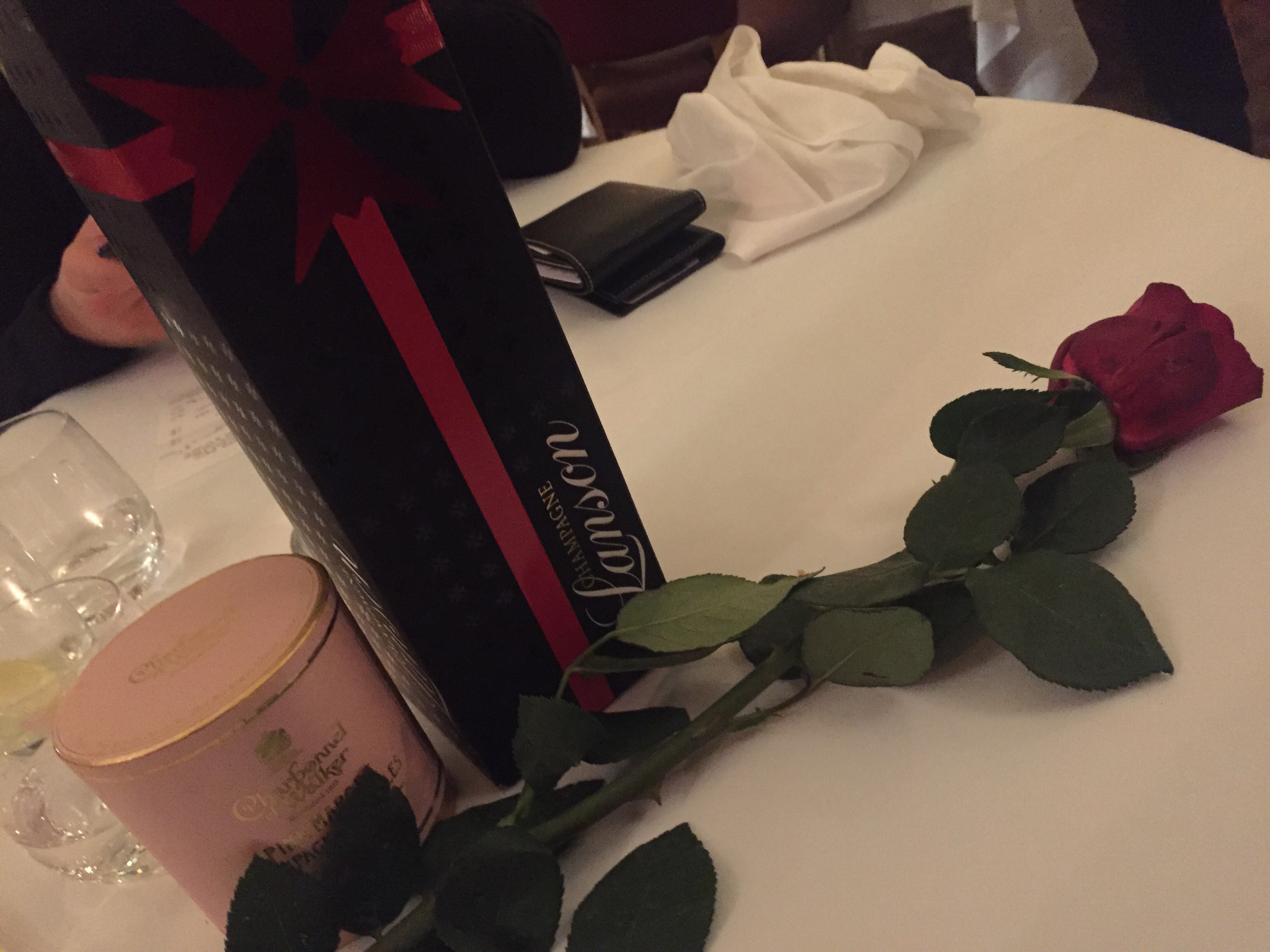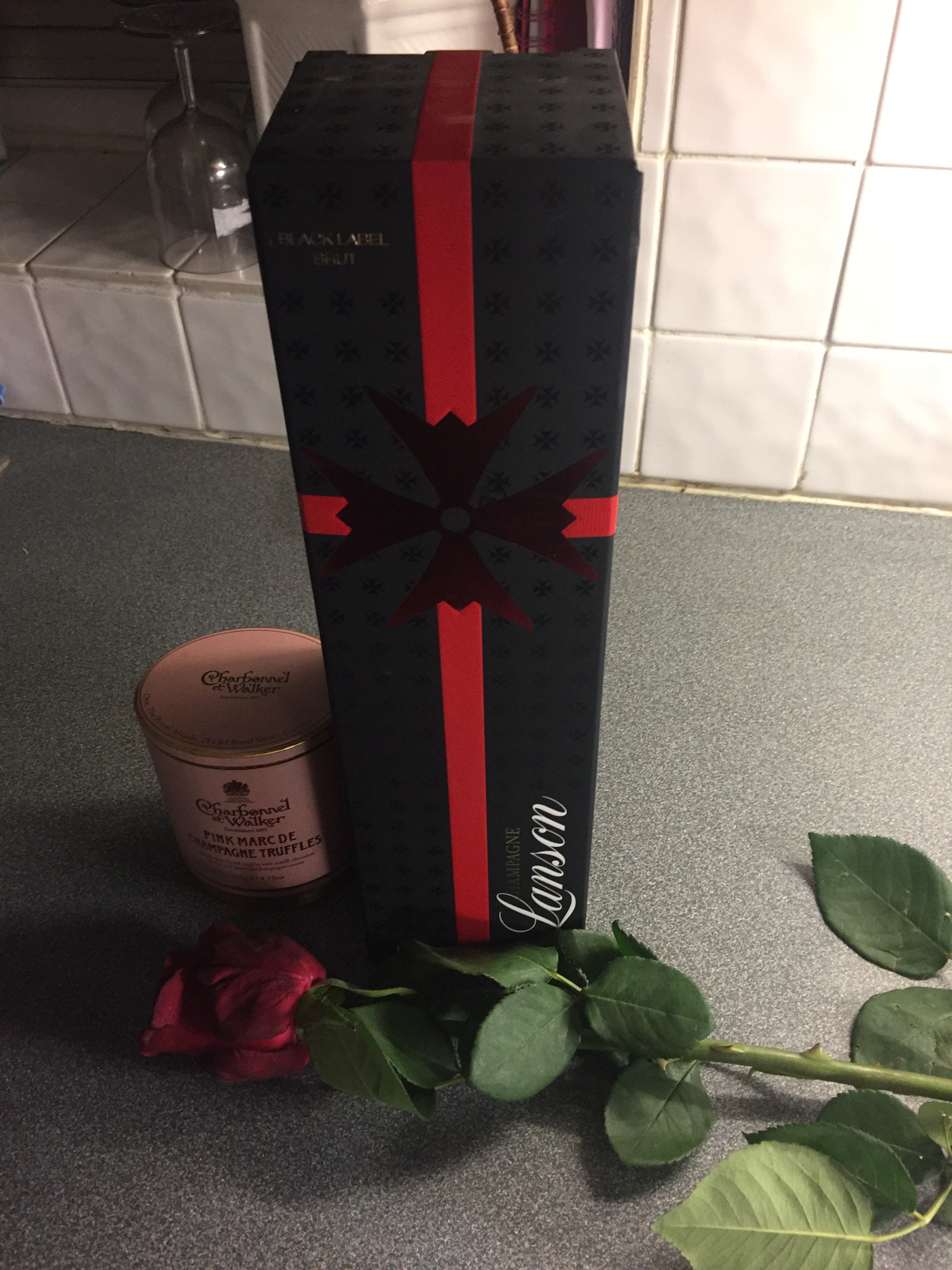 I would definitely recommend going here with a lovely meal, whether it be a romantic occasion or just a Saturday night meal, it's definitely worth it and you won't leave feeling hungry or disappointed.
Thanks Luke for an amazing valentines weekend.?
Well there we go, my first non Disney/tough mudder related blog, hope you enjoy the read.
Until next time
Little miss keeping it real?