It's Walt Disney Wednesday and that can only mean ONE thing…. I'm back with a new blog, and this time it's dedicated to my TOP 10 RIDES at WDW! ?So excited for this one, so let's get going!
Now before I start CANNOT stress enough that this is my personal opinion only!


Here we go

10:Haunted Mansion: This is a ride which takes you through the haunted manor resided by 999 happy haunts in vehicles called "Doom buggies"Over 15 rooms are waiting to be explored within the brick-draped walls of this darkened, spirit-infested abode. You will find the haunted mansion located in liberty square at the Magic kingdom. This is somewhat of a classic feature to the park and earns the number 10 spot on my list because I love Halloween and spooky things, and love nothing more than a good old haunted house! The eerie manor and the dusty decor inside add to the atmosphere, oh and if you happen to make it through the mansion, be warned that 3 phantoms await you at the exit and shall surely follow you home—but not before performing ghoulish new pranks to keep you in good spirits! The ride time is roughly 8 minutes long, and I would suggest a fastpass for this attraction. A little fun fact for this ride-If the wait time shows 13 minutes then you will almost definitely be able to walk straight on the ride with little or no queue.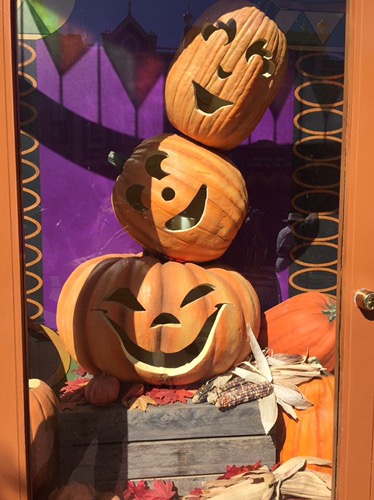 9:Seven Dwarfs mine train: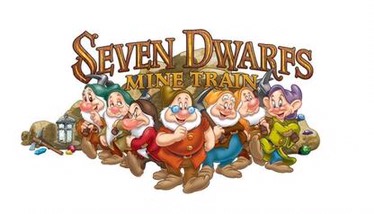 This is a family friendly roller coaster ride, you will find in Fantasyland,where you board a mine train and follow a winding path through the Enchanted Forest and make your way inside the rocky tunnel of an age-old mountain. This is a fairly new attraction which opened in 2014, fastpasses for this ride go very very quickly and you could find yourself in for a 80 minute plus wait if you are not lucky enough to get one! I personally don't feel the ride is worth an 80 minute wait, it's very short, it never really seems to go anywhere despite having some twists and turns. I'm not really sure why it so popular, I find it quite disappointing once riding it. Nevertheless I would ride it again, but for this reason it earns a spot at number 9!
8:Splash Mountain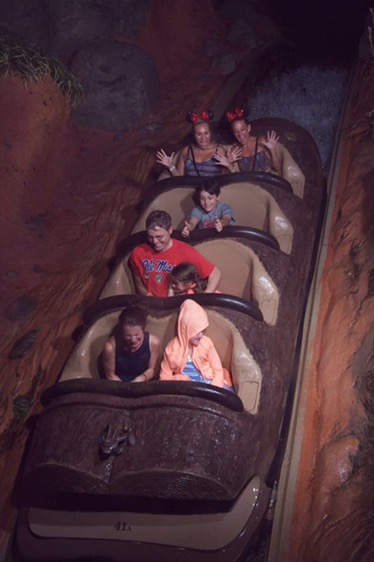 This Is a log flume with some dark scenes, situated in Frontier land at the Magic Kingdom.Based on the characters, stories, and songs from the 1946 Disney film Song of the South. What begins with a peaceful outdoor ride causualy going along, takes you into a dark cave, with a climactic steep drop into a "briar patch" followed by an indoor finale of a 50 feet drop! WOW! Okay so I like this ride it's more than just your typical log flume, as it tells a story along the way (although I am not overly familiar with the characters from song of the south) the surprise drop which happens in the cave is a bit of a shock first time round you are never expecting it! And of course there's the 50ft drop at the end which gives you a bit of an adrenaline rush!. I'd recommend a fastpass for this ride, and watch out for the time you book it as you will get wet!!
7:Thunder Mountain:This is a mine train roller coaster that you will find in Frontierland. The back story for this ride is that some time in the late 1800s, gold was discovered on Big Thunder Mountain in the American Southwest. Overnight, a small mining town known as tumbleweed town became a thriving mining town. Mining was prosperous, and an extensive line of mine trains was set up to transport the ore. Unknown to the settlers, the Mountain was a sacred spot to local Native Americans and was cursed! Now I believe this ride is actually better at night! It appears faster and you get thrown around a lot more. I rode this at night during the Mickeys not so scary Halloween celebrations, and then rode it during the day a few days later and myself and Luke both decided that at night was the way forward! For me this is another classic attraction , my mum and dad did this ride back in the early 80's at Disney Land whilst vacationing in California, and told me about before my first trip to Disney world in 1997, so I was very excited to finally get to ride it myself. I think it is a little dated, but has recently gone under construction so I am super excited to ride it when I go in September!
6:Space Mountain: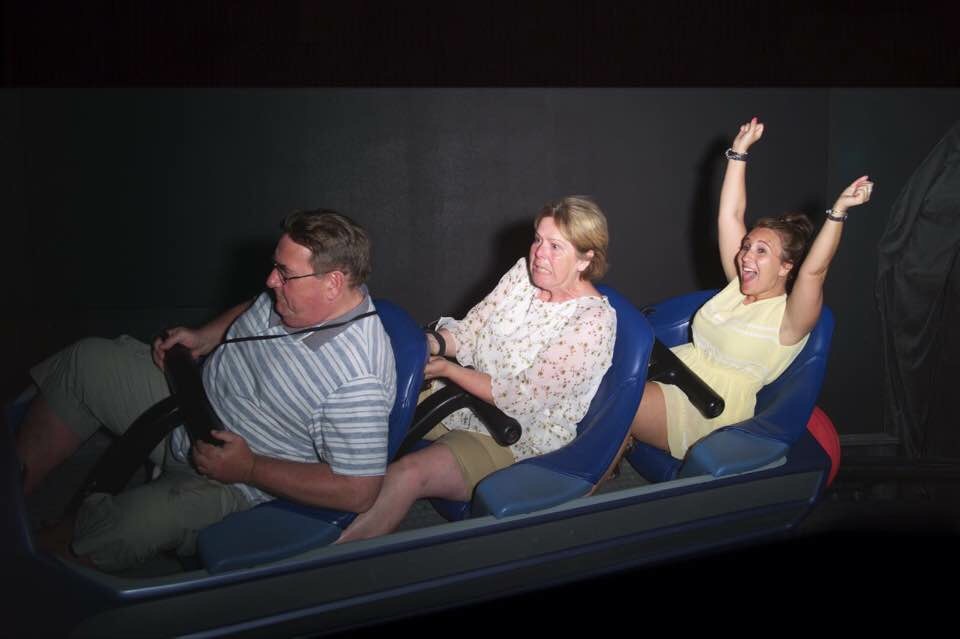 This is a space-themed indoor roller coaster attraction located in tomorrow land at the Magic kingdom. Space Mountain opened in 1975 and is the oldest operating roller coaster in the state of Florida. Okay yes it's old (this concerns my boyfriend a little) but it's a great ride, very fast, great drops, and the fact that it's pitch black in there makes every twist and turn a complete surprise! It's definitely worthy of the number 6 spot.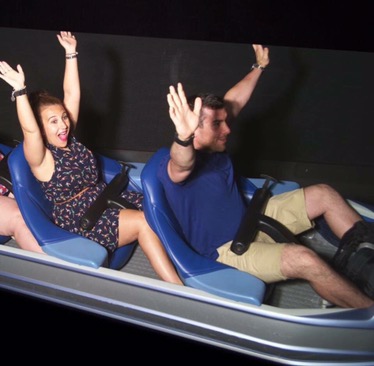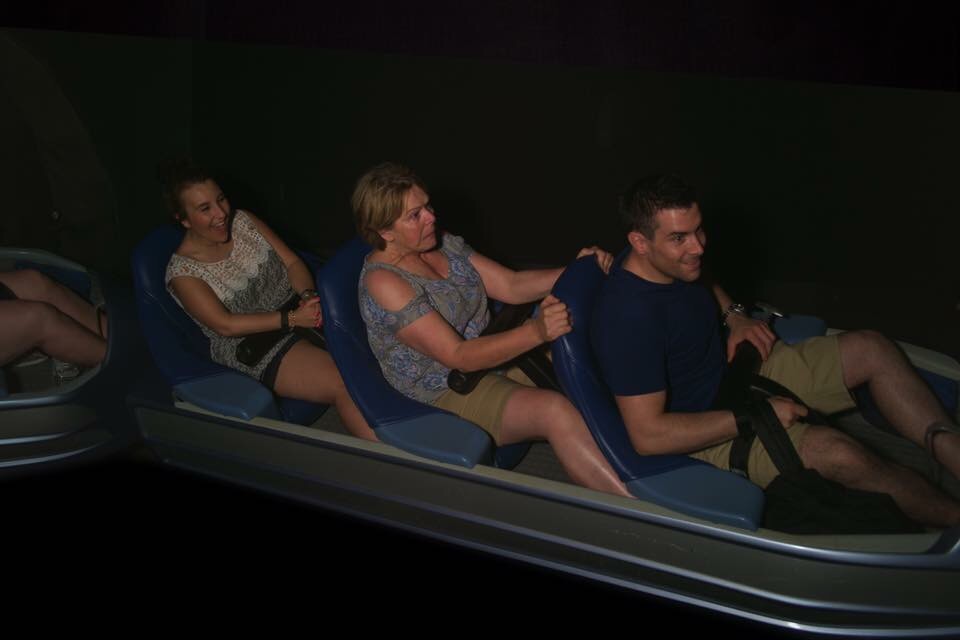 5:Test Track: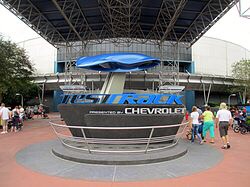 This is a high speed racing car attraction at Epcot. The ride is a simulated excursion through the rigorous testing procedures that General Motors use to evaluate its concept cars. The beginning bit of this attraction bores me a little as part of the queue system incorporates you designing your own custom concept vehicle at an interactive design kiosk, so you will choose all your car's features. Note: if you choose to use the FastPass or Single Rider lines, you will skip this process and will use a custom car designed for you. Once this part is over I love the actual ride itself as you pass through the attraction in a six-passenger SimCar, but your design follows you through the ride in a virtual sense. At the end, you will find out how your design compares to the SimCar in the areas of Capability, Efficiency, Responsiveness and Power. The highlight of this attraction was (and still is) a speed trial on a track around the exterior of the Test Track building at a top speed of 64.9 miles per hour, making it one of the fastest Disney theme park attractions ever built. Unfortunately once again I find this ride a little short which is why it gets my number 5 spot.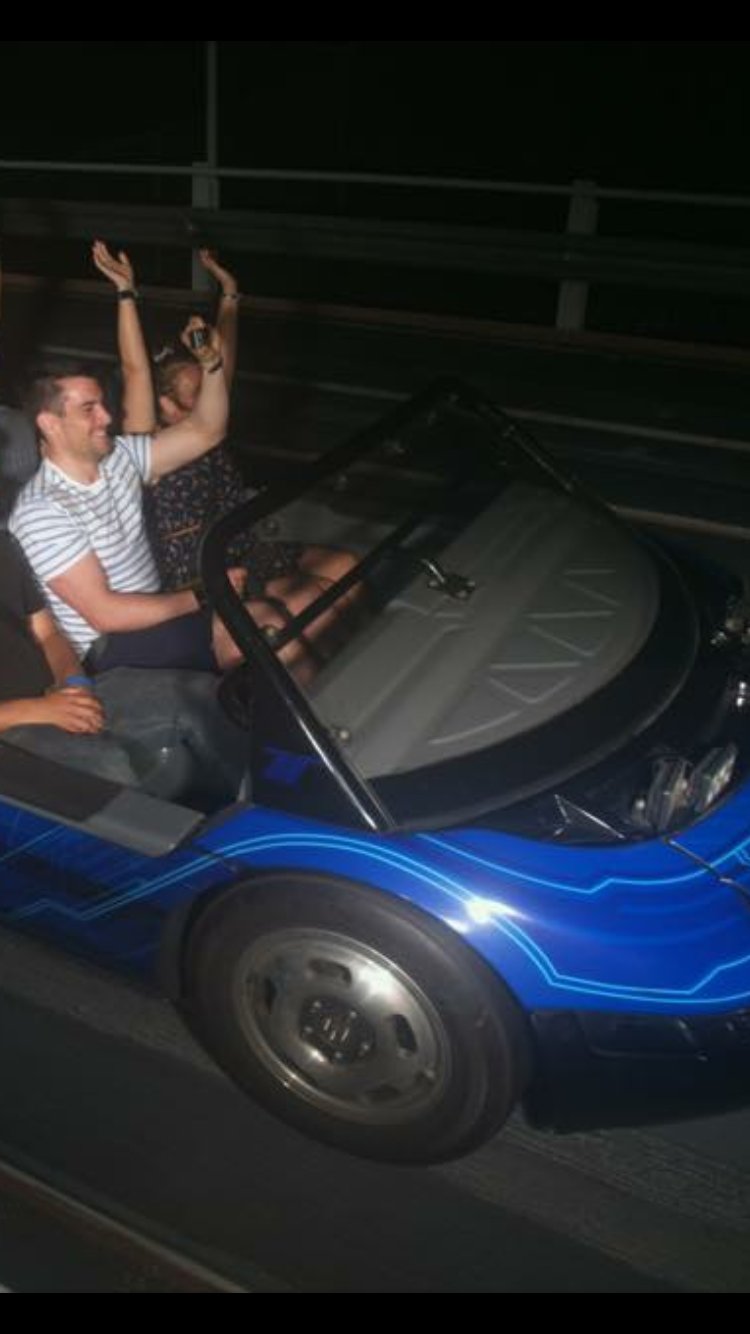 4:Soarin:

Ahhhhh soarin! I have a lot of love for this ride! You will find it inside the land pavilion at Epcot. the idea is that you are about to take flight in a glider around the world. This is further reinforced in the theming that you are loaded into "gates" and with airport-themed spiels which reference "Flight 5505", which is a homage to the opening day of the attraction. The cast members wear costumes that resemble flight attendant costumes too. Once seated in your glider your feet are left dangling, you are lifted into the air and your breathtaking journey begins! I can't get enough of this ride, it amazes me every single time I ride it!
3:Rock n Roller coaster: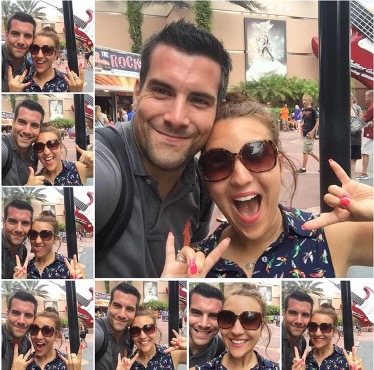 This is an enclosed roller coaster ride which accelerates from 0 to 57 miles per hour in 2.8 seconds (making this the second-fastest attraction at the Walt Disney World Resort, behind only Test Track). You as the rider will experience 4.5 G as you enter the first inversion, more than an astronaut does on a space shuttle launch!…. intense! The cars you sit in are made out to be stretched limos and Aerosmith tunes blast out as you make your was through the loops and inversion! Unfortunately this also seems to be the shortest ride in the park, it's over so quickly that if you blink you miss it! My boyfriend Luke particularly likes this ride but for me it's gets the number 3 spot.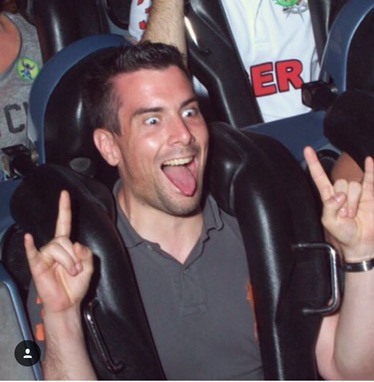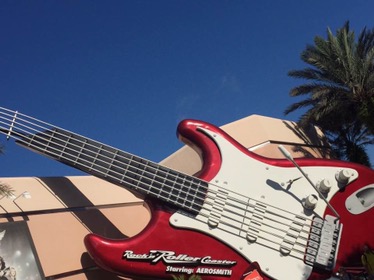 2:Expedition Everest: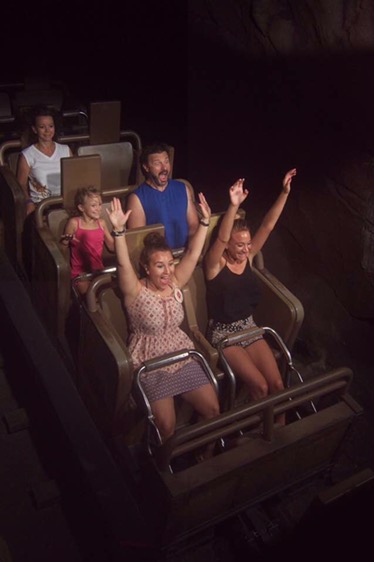 This is a steel roller coaster which you will find at Disney's Animal Kingdom. The ride is themed around the Yeti hiding in Mount Everest. It is listed in the 2011 book of Guinness World Records as the most expensive roller coaster in the world. Including sets and extras, its total cost was reported to be US$100 million, following 6 years of planning and construction. This is an amazing thrill ride, full of unexpected twists, turns and drops! When you reach the top of the mountain you can get the most amazing view of the whole park!…. although you also get the full view of how high up you actually are! The queue line is equally as interesting and starts at the office of the fictional "Himalayan Escapes" travel agency, progressing to a replica temple with little holy figures. You next enter a tea garden, followed by a room with equipment from a successful expedition, and then the "Yeti Museum", which contains information on the Yeti and a moulding of a Yeti footprint. This ride is very fast the drops are steep, it doesn't go upside down, but everytime I ride this there is a section of the ride in the dark where I swear it feels like you are going upside down! It is the weirdest feeling! This earns its number 9 spot because this is a longer ride than some of the others at 2 minutes 50 seconds, it's fast it's thrilling, it's basically everything I want from a ride!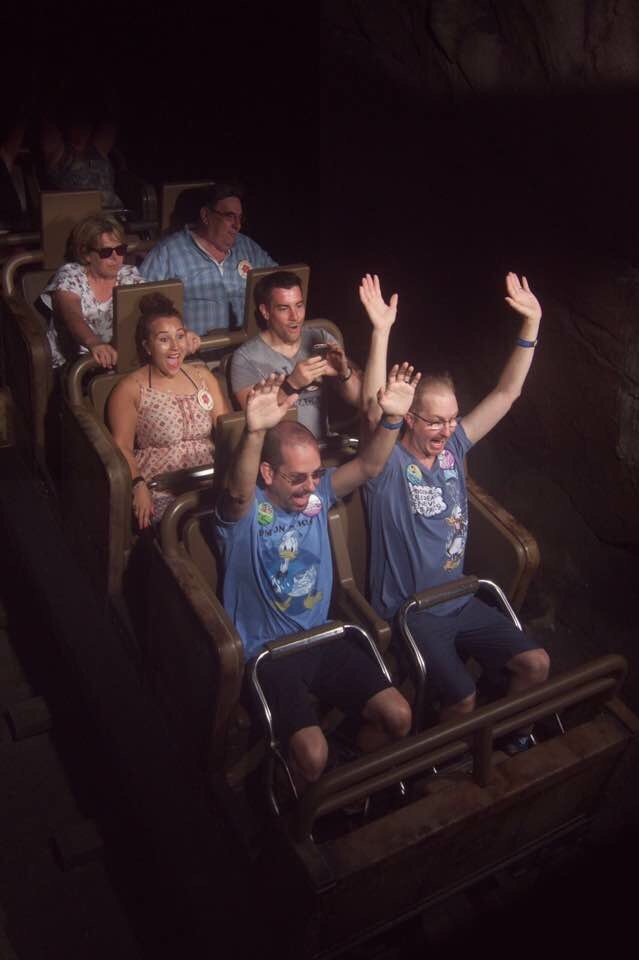 1:Tower of Terror: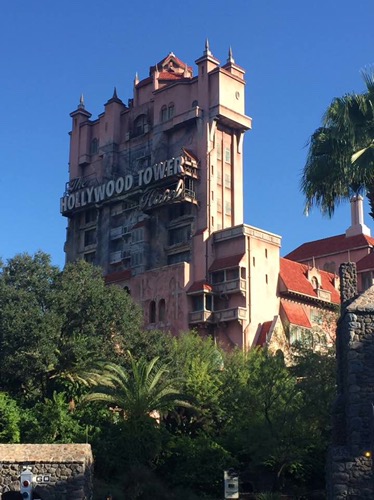 The Twilight Zone Tower of Terror, commonly known as the Tower of Terror(or as I like to call it terror tower) is an accelerated drop tower dark ride located at Disney's Hollywood Studios. So riders get into a seemingly ordinary elevator and as you begin your journey you will get the told the fictional backstory in which people have mysteriously disappeared from the elevator under the influence of some supernatural element many years prior. As you begin your accent to the top it's very disorienting as it's so dark so you have no idea how high you are climbing, but it feels like you are going higher and higher until you stop, lift doors then open , you hear and loud shattering of glass, and………..? no my lips are sealed!! Anticipation is just one of the many reasons this is my number 1 ride! Having originally rode this back in 1997 when the ride featured just one drop, I instantly loved it! And now having done this ride a total of 10 times over 4 trips I still get the same feelings of anticipation and nervousness before riding it, even though I know exactly what will happen and when. I also love throwing my arms in the air for the photo opportunity and trusting that my lap belt will keep me safely in place!! The elevator drops at a top speed of 39 miles per hour,Randomized patterns of drops and lifts have been added, where the ride vehicle will drop or rise various distances at different intervals. The Hollywood hotel itself is a spectacular site, situated at the end of Hollywood boulevard and is the 2nd tallest structure found at the Disney resorts. At 199 tower of terror just missed out to Expedition Everest who stands at 199.5 feet! I really can't give this attraction enough praise! It's certainly my best thrill ride! Don't forget your fastpass!!!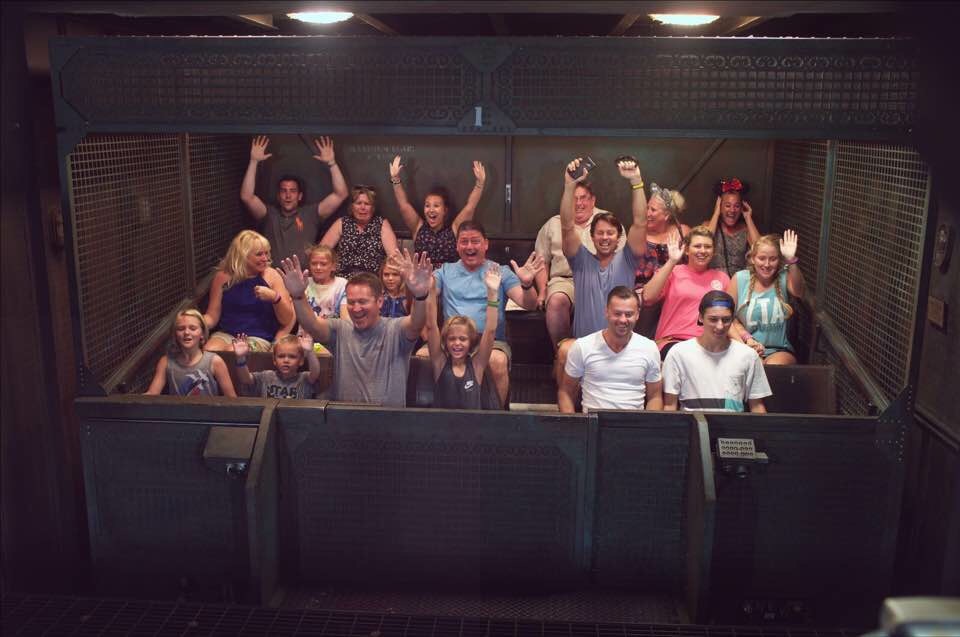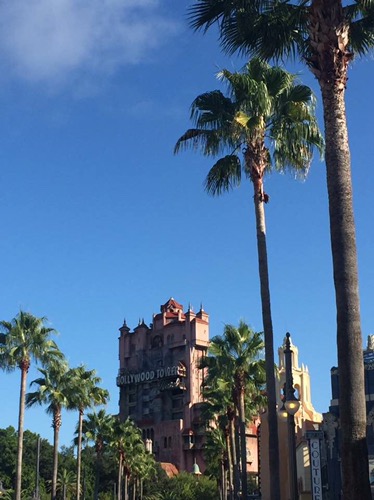 So there you have it MY ?10 rides at Walt Disney world.
I have to take this moment to give a special shout out to both mine and Luke's parents who tackled all of the rides at the parks. But as you can see from some of my pictures Luke's mum was less than impressed with some of the things we got her on, but she never gave in, and with some gentle persuasion we got her on them! 2 impressive up ????
This list was a lot more difficult than I thought it would be, honestly all rides at Disney are brilliant, and you really should try them all before you decide on your own top 10.
I'm done for another week, but I'll be back next week with a brand new Disney blog.
Until then you know what to do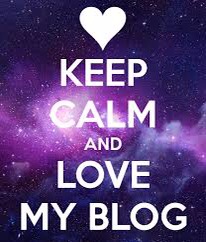 Enjoy the read, like, comment, share, and subscribe!!!!! Link is on my blog page!
Until next time
Little miss keeping it real ?